What is the best fabric for bed sheets?
Last Updated on March 19, 2022
If you're in the market for new bedding, you have probably experienced the shopper's dilemma of having too many options. Today, you can choose from various materials for your bed sheets, such as cotton, linen, silk, synthetic fabrics, and flannel! But how can you determine which one is the best fabric for bed sheets?
In today's article, we will show you all the materials that work best for a bed set and give you advice on whether you need to buy a durable type of bedding or a cheap bed sheet.
What bed sheet fabrics are there?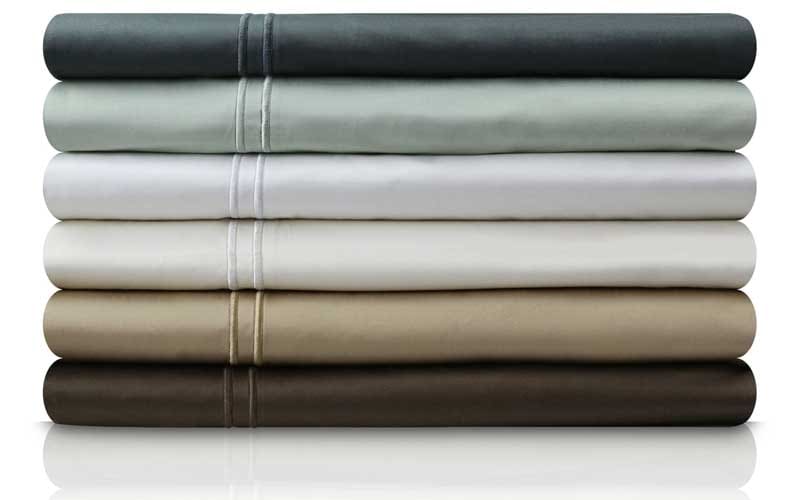 Shopping for a new set of sheets is an exciting and fast way to change your bed décor, but it can be a little confusing if you are not sure what to look for. How do you know which type is the best when there are so many options to choose from? Cotton? Tencel? Silk? And what properties exactly do those fabrics come with?
Picking a colour is straightforward, but choosing the right fabric for your lifestyle isn't as easy. The majority of bed sheets are made from cotton, polycotton, bamboo, silk, linen, flannel, and microfiber. We are going to look at the key characteristics of each fabric below:
Cotton
Cotton is the most widely used fabric to make sheets and bedding for several reasons. It is durable, affordable, easy to care for, and has a soft feel. There are several different types of cotton to choose from. Some terms refer to the origin of the cotton fibres, while others refer to the style of weaving or the methods of treating set cotton fabric.
Egyptian cotton – is the most luxurious and well-known option. If you're after super-soft, high-quality sheets, this is the way to go. Egyptian cotton is grown in the warm, dry climates of North Africa and has extra-long fibers that construct the softest, smoothest fabric.
Pima cotton – is another popular choice known for its softness and natural sheen. It is crafted with medium to extra-long fibers. There are a few places where this cotton can be found, but it's primarily grown in the southwest of the US.
Supima cotton – is also quite popular in the UK. It is a trademarked name for fibers and materials that have been woven from 100% American Pima cotton. Supima fabrics are smooth and cool to the touch.
Percale cotton – refers to a closely woven fabric with a plain weave. It has a very cool texture and a thread count that is typically above 180. It's one of the most used combinations of fabric and weave designed for luxury bedding as it combines strength and elasticity with a soft feel, which makes it a good choice for sleeping in.
Flannel – a cotton staple for cold winter nights that's been combed to fluff up the fibers. You get a very soft fabric with a nap that traps body heat, so you receive the snuggly warm feeling on a cold winter night. Unlike other types of bedding materials, the flannel's quality is measured in ounces per square yard instead of thread count.
Upland cotton – is now the most commonly grown cotton in the world. It is not as soft as Pima or Egyptian cotton because its fibers aren't as long. Most regular sheet sets are made of Upland cotton, especially if they are bargain-priced.
MicroCotton® – MicroCotton is a trademarked company of extremely fine cotton thread that was developed in India. This durable fabric is crafted from long-staple cotton fibers, making it very soft and absorbent.
Cotton jersey – sheets can be made from cotton fabric that is knit rather than woven. If you are a fan of cotton T-shirts, you would love this material as it is essentially the same.
Linen
Linen is another well-known choice made of fibres from the stems of flax plants. Linen sheets are durable, hypoallergenic, breathable, moisture-wicking, and grow softer and stronger with use, which we can't say for most options. If you don't mind wrinkling, linen bedding is as easy to care for as cotton bedding.
Silk
Silk is hands down the most luxurious option for bedding. There are different types of silk: Mulberry, Eri, Tasar and Muga. The most popular version is Mulberry, which is from silkworms raised in captivity, creating refined and consistent quality as well as a naturally pure-white colour.
Many people mistake silk and satin, so you need to know the difference. Silk refers to the fibre, while satin refers to the type of weave, meaning satin fabrics advertised as silk might have other materials in them.
Silk sheets are soft, cool and smooth on the skin, but they usually come with a high price tag, especially if they are 100% silk. Silk's cost and care are delicate, which is its downside, but this type of material is still one of our favourites.
Bamboo
Bamboo fibres are usually rather stiff and rough, but they can still be made into fabric. The sheets you find online and in a store that is often labelled as bamboo are actually rayon. This type of sheet is created by the bamboo pulp going through a chemical process to dissolve the pulp, re-solidify it, and then spin it into a thread.
This process can be hard on the environment, making bamboo sheets less environmentally friendly than their manufacturers claim. However, the end result is a very soft, durable, and silky fabric. Bamboo is also breathable and has a nice feel against your skin.
Tencel
Tencel is a brand name for a fabric crafted out of eucalyptus tree wood pulp. It's soft, incredibly durable, and naturally antimicrobial. In addition, Tencel is considered to be an environment-friendly fabric because of the low amount of water, energy, and chemicals required for its production.
This type of fabric isn't as breathable as cotton, but it will still keep you cool. And if you are wondering if sheets can actually have a cooling effect, check our guide on it.
Polyester
Polyester is a manmade fibre produced from the same polymers that are used to make plastic bottles. This fabric is inexpensive, but it's also quite stiff and scratchy when used on its own. Generally speaking, you'll find polyester mixed with another thread, most times cotton. Here are some of the most widely spread types:
Microfiber – is a very finely woven polyester. Even though they are soft, these sheets aren't as absorbent as cotton, which might not be the best idea if you sleep hot. However, they are durable and resist stains, which makes them a popular choice for a child's bedroom.
Nylon – is a strong and durable synthetic fabric that's also quite soft and doesn't wrinkle. But there is something you should keep in mind, after a few washings, nylon begins to pill up. Another disadvantage of nylon is that it doesn't hold up well under the high heat of dryers or irons. Sometimes even sunlight can cause problems for nylon, meaning it's not a material we recommend.
Acrylic – is another synthetic material that isn't very comfortable against your skin, but it's wrinkle-resistant and is often used to make very colorful bedding and interesting patterns. It's more frequently used in blankets and comforters as opposed to actual sheets. Just like nylon, this fabric is one to be careful with, as after washing, it might start pilling.
Blends
Lastly, we have lots of blended fabrics available, most of which include some form of cotton. Cotton/polyester is the most common choice, but you'll also be able to find cotton/bamboo, cotton/rayon, and nylon/polyester products. Blended fabrics are a popular choice because they are usually inexpensive, durable, and wrinkle-resistant.
What is the best fabric for bed sheets?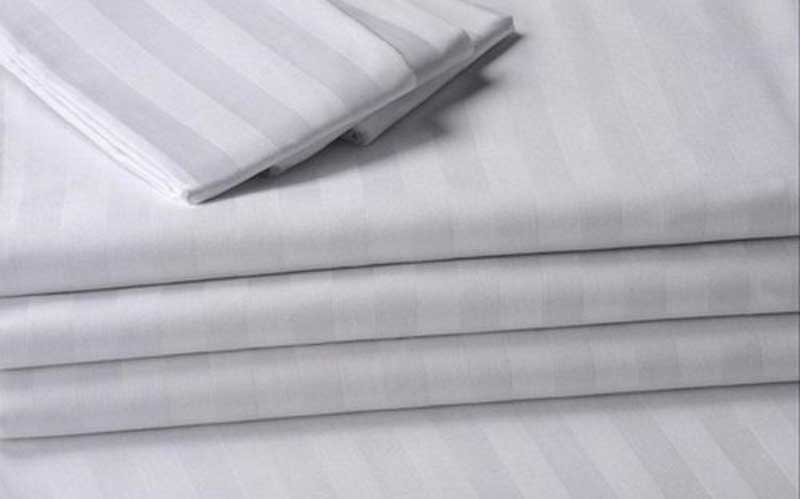 After reading countless reviews and testing many products, we can conclude that the best type of bedding is made from 100% Egyptian cotton. However, there can be a considerable variation with Egyptian cotton, so you need to read the fine print and check if it is 100% long-staple fibres (your best bet) or a mix of different length fibres.
That doesn't mean linen and silk don't have their advantages as well. Overall, cotton is the most popular option, and usually, brands offer multiple cotton models and a lot less, if any, linen or silk. Some people dislike the feel of linen since it's quite crisp, and silk is on the expensive side.
Another option can be polyester or polycotton bedding. They don't wrinkle as much but usually lack the cotton's breathability and comfort properties. Typically they're the cheapest products, making them a desired option for hotels and people on a budget.
What is a thread count?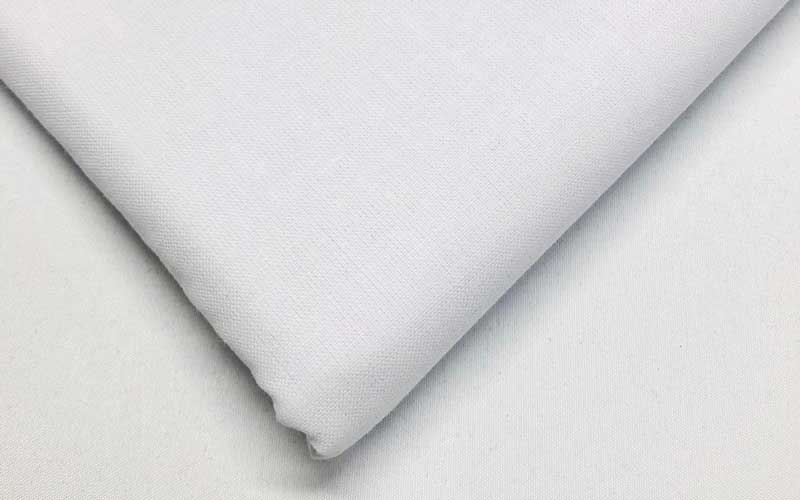 Thread count actually defines the number of threads woven into a square inch of material. The set number includes threads woven horizontally ("weft"), as well as vertically ("warp"). The count is calculated by adding the total number of weft and warp threads in a square inch.
So, for example, if there are 100 horizontal threads and 100 vertical threads in a square inch, the thread count of this sheet will be 200. This is often used to indicate the softness and feel of fabric while showcasing a higher quality option. With that said, thread count isn't the only essential feature for the overall quality of a set of sheets.
Bottom line
The softest materials for bed sheets are considered to be silk and luxury kinds of cotton such as Pima and Egyptian cotton. There are other soft and more affordable bedding materials like polycotton and microfiber. Understand that your bedsheets' comfort and thread count are influenced by several factors.
Before you buy something, it is a good idea to do a little bit of research are read the product description, as well as some customer reviews. If you want to make your bed as comfortable as possible, it is essential for you to find a product that fits your needs and personal preferences. Here are, according to us, the best sheets on the market today.
We hope we were able to answer the how and why when it comes down to 'What is the best fabric for bed sheets?', and now it's our turn to hear from you if any questions regarding the subject were left unanswered. Also, if you want to share some information about the most comfortable kind of bed sheet you have ever slept on, we would gladly hear about it in the comments below.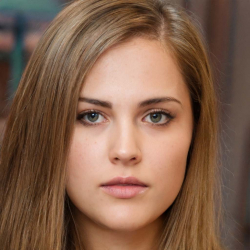 Latest posts by Isabelle Harris
(see all)