The Benefits of a Mamboo Mattress Topper
Last Updated on December 22, 2021
You might consider giving bamboo fabrics a place in your household as they continue to fill the market of eco-goods and become more accessible to the public. However, you can easily get lost amongst the wide variety of choices. What should you buy first to get a deep insight into the benefits of bamboo fabric?
While switching up your wardrobe with bamboo viscose clothing might sound tempting, it's not the most practical idea. That's why you might think of getting some bedroom items from bamboo since they are breathable, a non-toxic option with excellent moisture absorption properties. For some people, buying a full bamboo bed-linen set or mattress is too much, but there is a smaller and cheaper switch that can be done. Yes, we are talking about the bamboo mattress toppers.
That's why in today's guide, we'll discuss all the benefits of using a bamboo mattress topper and finally discover if they are worth the hype. So let's get started!
What are the benefits of using a bamboo mattress topper?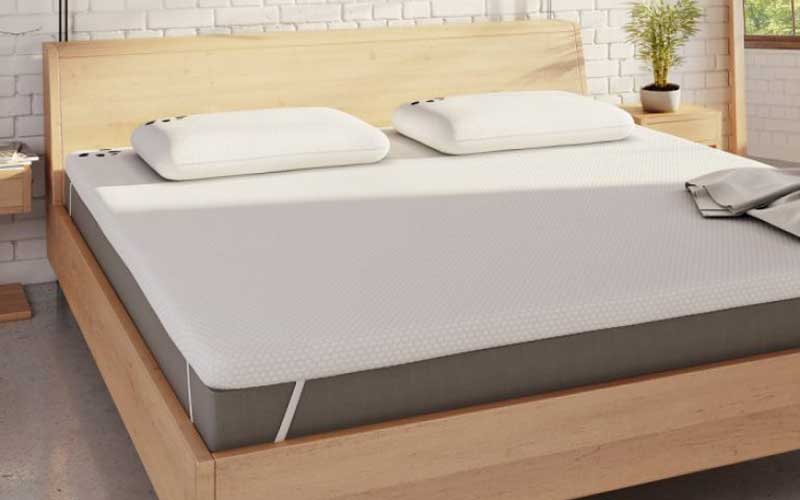 Bamboo mattress toppers make your bedding softer and more comfortable by providing an elastic layer on top of the mattress. They make sure the bed springs are protected and prolong their lifespan. They increase the comfort of the mattress and protect you from back and neck pains, but that's not all they do. Here are the benefits that accompany the use of a mattress topper:
Temperature control – bamboo doesn't tend to trap heat, meaning you will feel cooler in the warm summer nights and warm in the cold winter. Also, bamboo has wicking moisture properties and reduced odours.
Moisture absorption – Bamboo has properties that prevent sweat from pooling which are linked to temperature regulation. In addition, bamboo fibres absorb any moisture on the mattress and let it evaporate through its pores, keeping you dry on a hot summer night.
Non-toxic – Another dominant feature of this type of topper is that they are made of purely natural materials. They are hypoallergenic and free of toxic chemical substances.
Quality – Bamboo toppers are durable and long-lasting due to the natural materials used in them. Therefore, they are considered to be a high-end product with excellent value.
Extended mattress lifespan – Generally speaking, a mattress pad protects and extends the life of a mattress. It can also eradicate the feeling of lumps, but if your bed is old and full of them, you might have to consider purchasing a new mattress.
Sustainable – Most mattress pads production is harmful to the environment, whereas bamboo options aren't. They work well when you want to soften up a hard and uncomfortable bed and can even add that extra joint support you need.
Are bamboo mattress toppers worth it?
Bamboo toppers are a perfect choice for those who want a high-quality sleeping experience because of their various sizes and price ranges. In addition, these toppers will be great purchases for people with dust allergies and eco-concerned individuals. Giving a wide range of features with an affordable price tag, bamboo toppers are definitely worth your consideration.
Overall, they have numerous benefits that can improve both your health and sleep. They have excellent temperature regulation properties while being durable, long-lasting and chemical-free.
Bottom line
Bamboo is the perfect material for bedding items since it is eco-friendly and doesn't require a lot of care. It's also capable of improving the quality of your sleep and giving you the ultimate breathability and resistance against dust mites and bacteria. Some people want to make their mattress more comfortable and give their old bed a new lease on life, and bamboo mattress toppers are the way to go.
We hope we were able to answer the how and why when it comes down to 'What are the benefits of using a bamboo mattress topper?', and now it's our turn to hear from you if any questions regarding the subject were left unanswered. If you want to share some information, we would gladly hear about it in the comments below.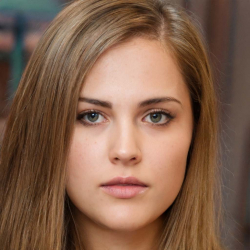 Latest posts by Isabelle Harris
(see all)