What is the best filling for a duvet?
Last Updated on November 13, 2021
Most people think that having the right bed and mattress is the solution to their sleeping problems. However, that's not enough if you want to receive ultimate support and comfort. To do so, you will need the appropriate bedding and, more specifically, the right comforter that will keep you warm and snug without the feeling of overheating.
Choosing a duvet can be an overwhelming task that might undertake some research. That's why we've created today's guide, so you know where to start. The first thing you have to think about when making a choice regarding your bedding is its filling. So if you're wondering what's the best filling for a duvet, you are at the right place. Let's get started!
What's the best filling for a duvet?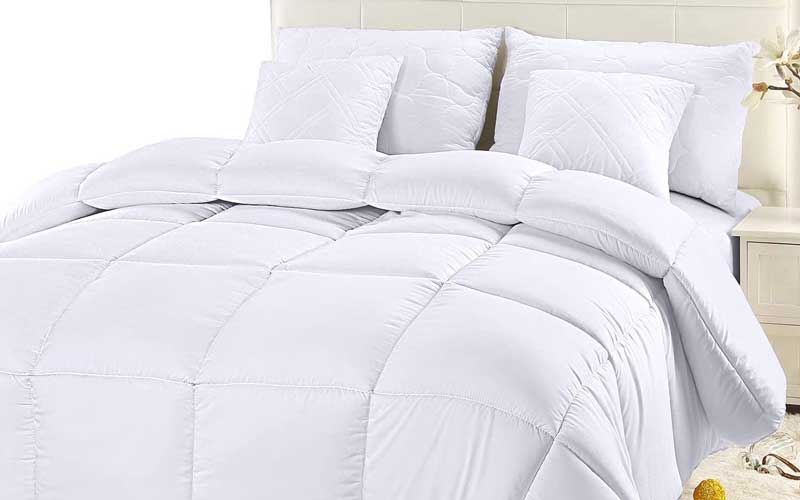 First and foremost, the factor you should always consider when it comes down to duvets is their filling. Filling's can be separated into two big groups, which are natural and synthetic. Let's take a closer look at both groups and discuss the most popular fillers on the market today:
Natural Fillers
There's nothing worse than feeling cold in the winter months while lying in bed. That's where a natural duvet comes into play and keeps you warm because it settles over you and fills the gaps that may be giving you the chills. A high-quality filled duvet will last a lifetime as long as it's well looked after. What we mean by that is regular airing and dry cleaning at least once a year to maintain its loft and fill power. The most common natural fill products are:
Down
Down is one of the world's best insulating materials. It comes from the breast of a duck and has a luxuriously soft and fluffy feel. Due to how the big down clusters trap air, you get a warm and snug experience every night. Another down option is goose down duvets, and more specifically – a European one since there is a long tradition of raising more mature geese. That results in higher downgrades with an all-season lightweight option that will keep you warm.
Feather
Feathers are a different option as well. They contain small quills, which means a firmer feel. Typically, they'll be more decadent than down fillings, but that doesn't mean they aren't a good option. If you're on a budget, this is the way to go. However, keep in mind that feather duvets are heavier in weight.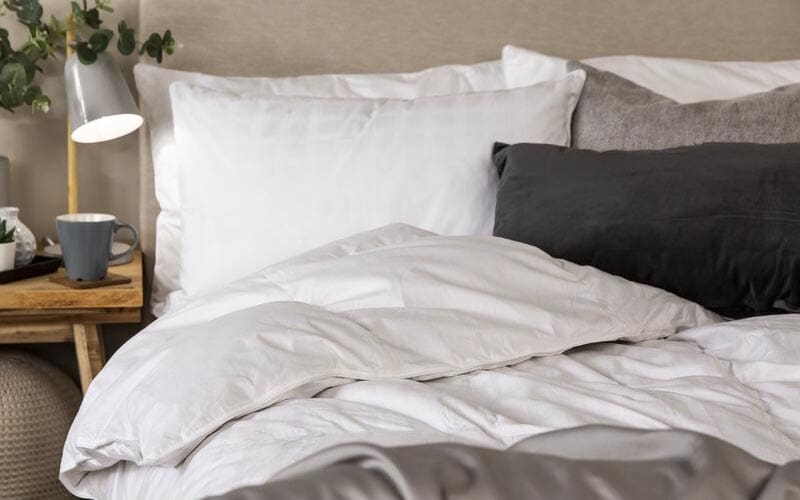 Silk
If you don't mind spending the extra buck and you love the feeling of smooth fabrics on your skin, silk is the way to go. This lovely material is incredibly suitable for your skin and hair as well as your health. It is an excellent option for allergy sufferers since its 100% hypoallergenic.
Bamboo
Bamboo is a natural material that can be found in anti-allergy duvets. It doesn't tend to trap heat, meaning you will feel cooler in the warm summer nights and warm in the cold winter. It's also free of toxic chemical substances and isn't harmful to the environment.
Wool
Last but not least, we have another great choice that can wick up to a third of its weight in moisture, which is essential for hot sleepers. A wool duvet will keep you warm while preventing you from night sweats and discomfort and night so that you can get a good night's sleep.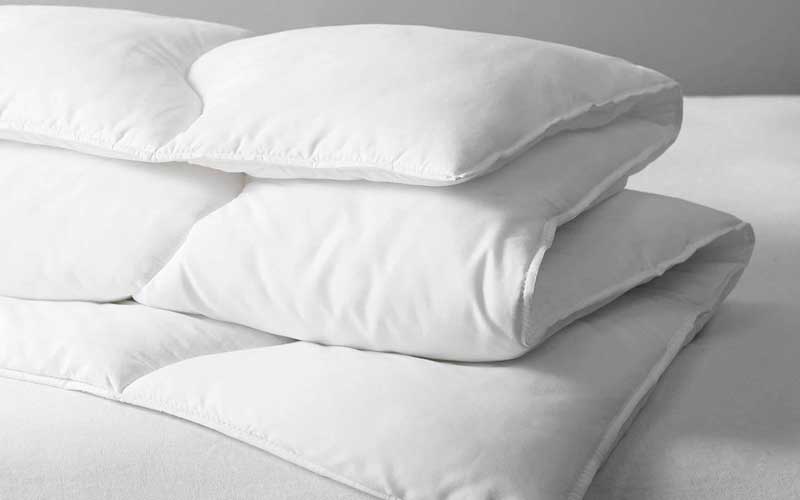 Synthetic Fillers
There are several reasons you might want to consider this option, despite the fact that a synthetic duvet will never have the same feeling as a luxurious down one. Down and feather duvets are not recommended if you suffer from allergies. If this sounds like you, your best option is a synthetic duvet which will allow you to sleep under without having to worry about sneezing.
The people who don't suffer from allergies will still find them to be a great option because of how easy they are to care for. If you have pets who like to sleep with you, this is a definite plus point since you shouldn't have to worry about putting a synthetic duvet through a washing machine. That means you won't have to spend money on dry cleaning.
There is something else that draws people to synthetic filled duvets, and that's their cost. Everyone likes an affordable duvet! For those on a low budget, it means that they are able to purchase a warm and cosy duvet at a good price.
Dust mites are less attracted to synthetic fillings than natural ones, and whilst down is great at trapping air, it's also excellent at trapping dust mites because they can cause hygiene and health issues. In an ideal world, we would all sleep under luxury down duvets. However, in reality, that is never going to happen, and it is fantastic to know there is a wide range of options out there suitable for all! Here are the most popular choices:
Hollowfibre
Hollowfibre is a synthetic material that can work perfectly for allergy sufferers as it is hypoallergenic. These comforters can be machine washed regularly, meaning they are easy to care for. They don't last as long because they can lose their tog value more quickly than natural alternatives, but a hollow fibre duvet should last at least five years if cared for properly.
Microfiber
Even though synthetic options are often considered inferior to natural ones, that doesn't mean they don't feel like the real thing. For example, if a duvet is constructed from 100% microfiber, it will be ideal for people with allergies since it is dust mite proof. Plus, how can you turn down a cheap duvet that will provide you with blissful slumber?
Bottom line
Whether you prefer a natural or synthetic duvet, you should consider all of the options that we have discussed. You want to find an option that will keep you cool in the summer and warm during the winter. We spend a third of our lives sleeping, which is why we have to pick items that will bring us the support and comfort we need.
We hope we were able to answer the how and why, and now it's our turn to hear from you if any questions regarding the subject were left unanswered. If you want to share some information, we would gladly hear about it in the comments below. Alternatively, if you are in the market for a new duvet, you can see what we think are the best duvets on the market today!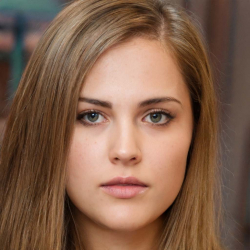 Latest posts by Isabelle Harris
(see all)