Can sheets keep you cool?
Last Updated on September 2, 2021
Can sheets keep you cool, and can they really make a difference in how you sleep? How do certain fabrics rank and factor in your slumber?
Have you ever woken up sweating profusely in the middle of the night? Have you ever woken up due to thermal discomfort? Are you sleeping with the windows open or your air conditioning turned on? Is it possible that you tried everything to stay cool at night, but nothing seems to work? If the answer to any of these questions is yes, there is a chance that your sheets are the reason for the problem.
Sleep quality can be affected by overheating in the bed, and sheets can compound this issue. When the weather is warm, these issues are common for individuals who tend to sleep hot, but everyone can experience them. Sleeping with cooling sheets can help maintain a comfortable temperature while providing you with the comfort you need.
Which type of sheets are best for cooling?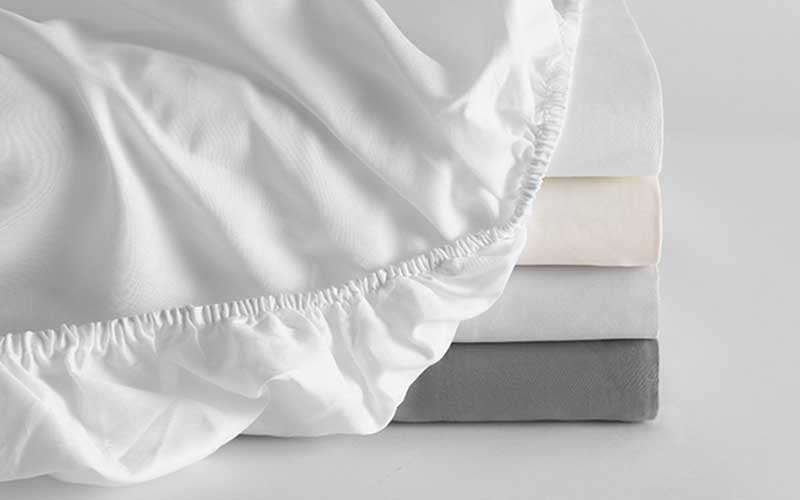 The type of material you choose for your sheet set plays a major role in how durable and lasting they will be. Every fabric comes with different properties and characteristics, which can include breathability and temperature control. Therefore, certain types of sheets are more suitable for cooling than others. Let's go into more detail with some of the most common sheet types:
Cotton
Softness, breathability, appearance, and durability are just a few of the factors that influence a sheet's material composition. Cotton is a popular choice for cooling bed sheets due to its more absorbent qualities. This fabric is by far the most popular choice, and it can be separated into two big groups:
Egyptian Cotton – Egyptian cotton sheets are often associated with luxury. Traditional Egyptian cotton has extra-long staples, meaning every fibre is exceptionally long. This creates a fabric that resists pilling and fraying while becoming softer with each wash. Hot sleepers love them since they are breathable and have moisture-wicking properties.
Supima Cotton – Another type of cotton with similar benefits to Egyptian cotton is Supima cotton, which has a smooth feel and good elasticity. This type of sheet is usually more affordable than Egyptian ones. So you don't have to worry about heat nor your budget.
Linen
Linen sheets can be excellent in cooler climates, but they are also popular in warm regions. Traditionally this material is made of flax fibres and has strong temperature-regulating properties. When the weather is hot or cold, linen sheets will pull sweat and moisture away from your body and allow air circulation to help cool it off. Keep in mind that linen sheets are on the heavier side, which often provides a cosy feel when it's cold out without the risk of overheating. Generally speaking, linen is very durable and has a rumpled appearance.
Bamboo
Bamboo can be used to produce multiple different types of fabric, including rayon, viscose, lyocell, and linen. In addition, bamboo is often referred to as sustainable because it grows quickly and doesn't contain any harmful chemicals. Also, bamboo sheets tend to be cool-to-the-touch, soft, breathable, and incredibly durable.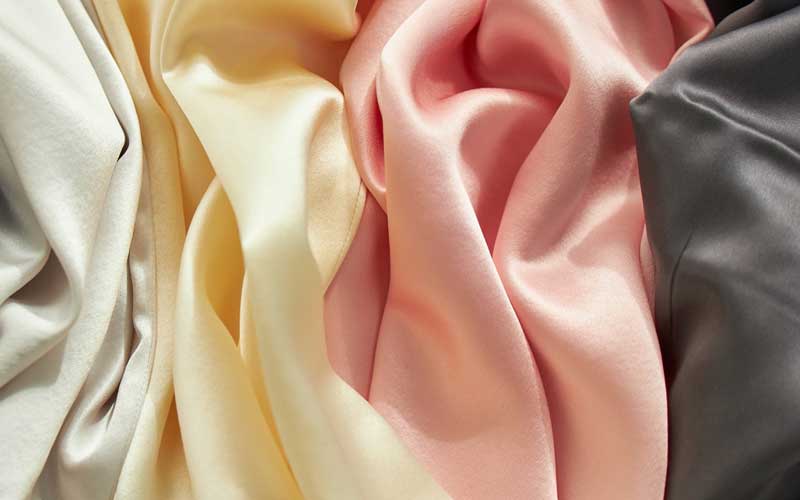 Silk
Silk sheets come with a luxuriously smooth texture and a unique sheen. The material is derived from the cocoons of certain insect larvae in order to make it a natural fibre. Silk sheets can be a good option for people who are concerned about overheating during the night. The fabric tends to adjust to your body temperature, helping you stay warm in winter and cool in summer. It also absorbs moisture well, and it has a light, cool-to-the-touch feel. Silk is a quite strong fabric that can also do wonders for your skin and hair.
Tencel
Tencel is a type of lyocell and modal fibre made from sustainable wood. Typically, sheets made with Tencel drape like silk, meaning they are soft and come with a smooth finish. The cool-to-the-touch feel of the material makes it a popular choice for cooling sheets.
Flannel
Flannel sheets are typically made of cotton, wool or synthetic fibres while still being soft and thick at the same time. Flannel sheets are known for their warmth and cosy feel, which doesn't make them a popular choice when it comes down to cooling sheets. With that said, most flannel sheets are made of cotton or wool, which are breathable and moisture-wicking materials with whom you shouldn't experience excessive heat buildup.
Microfibre
Microfiber is a synthetic material that is soft, light and lustrous. The sheets made of microfiber are inexpensive and easy to care for, but they don't allow as much airflow as natural materials, leading to overheating. So if you tend to sleep hot, this is an option to avoid.
Polyester
Polyester sheets can generally keep you comfortable during the night, but they can be problematic for hot sleepers at night. This fabric can capture heat, raise your body temperature, and lead to night sweats, which is something you don't want during hot summer nights.
What weave is best for cooling sheets?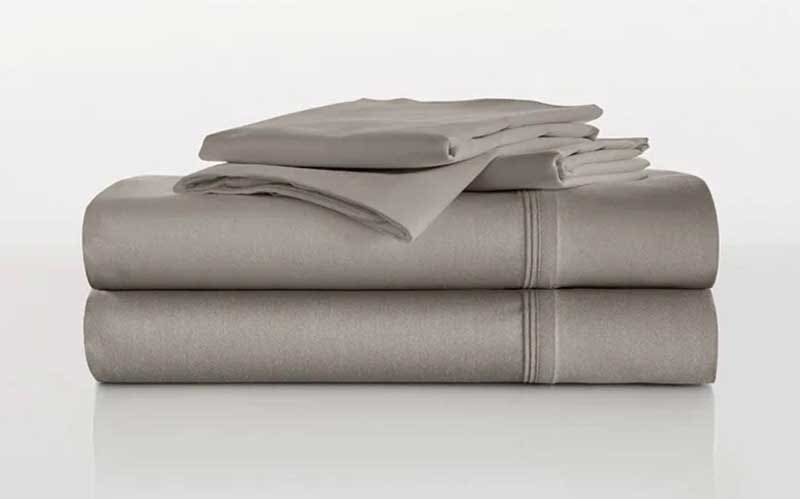 Weaving is a method of textile production in which two distinct sets of yarns or threads are interlaced at right angles to form a fabric or cloth. The weave affects the texture of the fabric, as well as other things, such as breathability. Since each weave performs differently, some are better suited to cooling than others. Let's take a closer look:
Percale – Percale uses a simple one thread over and one thread under pattern, providing a crisp feel and a matte finish. Percale fabrics are lightweight and durable, making them ideal for cooling and hot summer nights.
Sateen – Sateen fabric uses four threads over one thread under a pattern with cotton, lyocell and other similar fibres. Sheets with a sateen weave usually have a smooth feel and a slight sheen. Keep in mind that this weave can be used in cooling sheets, but it is less absorbent than percale.
Satin – The satin weave usually has one thread over, four threads under pattern with silk, polyester, or other nylon fibres. Lightweight, smooth, cool-to-the-touch, and lustrous are some of the many qualities of satin sheets offer. Depending on the type of fibre used, it can keep you warm in the summer and cool in the winter.
Jersey – Jersey is a knit fabric that is soft and stretchy, much like a tee shirt. While jersey sheets aren't as durable as others, they can help the sleeper stay cool when the temperature goes up and down each night.
What is the best thread count for cooling sheets?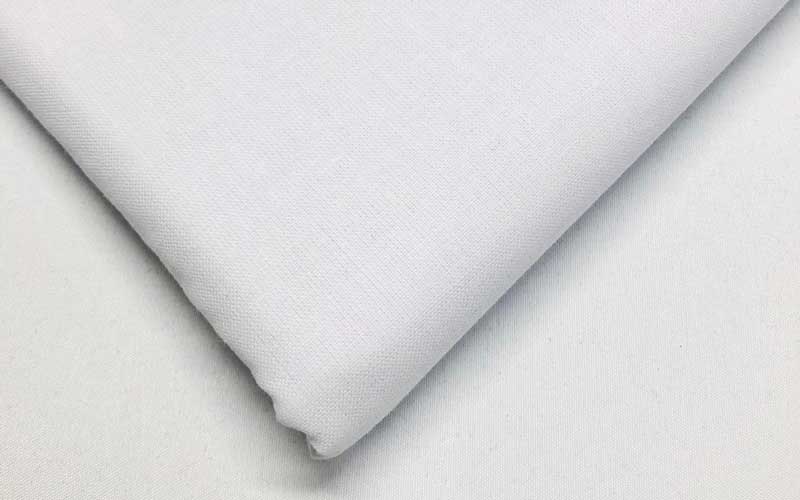 Thread count means the number of threads per square inch of fabric. Higher thread count fabric is softer and more durable than lower thread count fabric, so it's no surprise that shoppers equate higher thread count with better quality. However, sometimes that isn't the case.
People should be careful with thread counts over 800 because some manufacturers use different construction techniques, like wrapping two threads around each other, to increase the thread count without necessarily improving the quality. Customers must shop carefully to make sure they know what they are getting for their money when buying high thread count sheets. Depending on the type of fabric, the optimal thread count for sheets could be different.
The ideal range for cotton sheets is between 400 – 700. Remember that sheets with a thread count above 300 are often heavier, meaning they might not be as breathable as lower thread count options. Shoppers looking for cooling cotton sheets can find a 300 thread count sheet set as the best balance of softness and breathability.
Most sheet sets made of other materials share a similar thread count range. There are higher thread count options, but cooling Tencel and bamboo sheets should be close to the 300 thread count mark.
The sheets that deviate from this standard are linen ones. Linen sheets have lower thread counts due to their thicker fibres. The recommended thread count for linen is between 80 and 120. Linen might be listed by weight instead of thread count, so you be looking at its gsm (grams per square meter).
Bottom line
So, can sheets keep you cool? Truth be told, it is really based on your own individual preferences. There are many brands that offer suitable products with different features. Cotton is considered one of the most qualitative options out there, even if it isn't the most breathable option. People have become accustomed to the comfort and softness of cotton clothing, which makes them choose cotton sheets as well.
It's crucial to have a solid pair of cooling sheets for the hot summer days, but make sure that your choice of sheets is actually breathable, has a decent thread count, is made from quality fabric, with the right type of weave, and moisture-wicking capabilities.
We hope we were able to answer the how and why, and now it's our turn to hear from you if any questions regarding the subject were left unanswered. If you want to share some information, we would gladly hear about it in the comments below.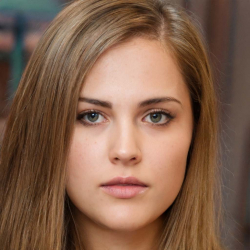 Latest posts by Isabelle Harris
(see all)