What's the difference between a sofa bed and a chair bed?
Last Updated on November 13, 2021
Finding and creating space for your guests when they visit can quickly become complicated and difficult, especially when visiting on short notice. Unfortunately, we don't always have the option for a spare guest bedroom or a full-blown sofa, and that's where chair beds come in handy.
But how can you choose a product that fits the bill and checks all the boxes? There are many brands and models on the market – from high-quality products from reputable companies to cheap knock-off items that we wouldn't recommend to our worst enemy.
Today two of the most popular options for guests are sofa and chair beds. However, they come with different pros and cons, meaning you should be able to tell them apart. In this guide, we'll try to explain the difference between a sofa bed and a chair bed.
What's a chair bed?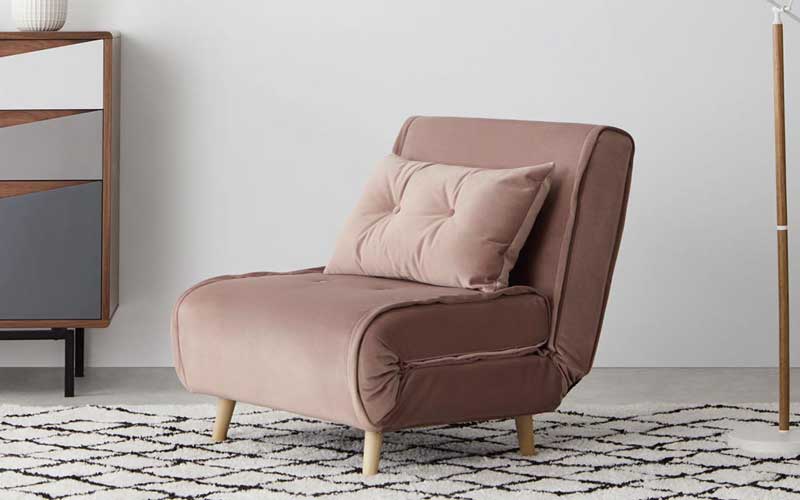 Pull-out chair beds usually have sprung seating for daytime lounging and then a dedicated mattress for sleeping, which makes them one of the most comfortable options for both sitting and sleeping. When extended, the pull-out chair bed is the same height as a standard bed because the mattress rests on a platform that lifts out of the base.
Although there is a lead-time while your chair bed is made, there are often more upholstery choices available. Generally, pull-out options are more expensive, but what sets them apart from other products is that they can only sit (sleep) one person.
You can see our selection of the best chair beds on the market today.
What's a sofa bed?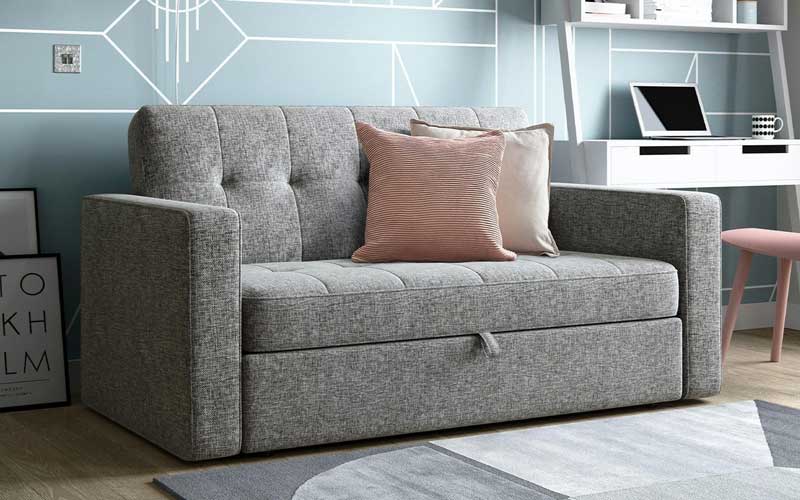 This piece of furniture can be used in a variety of ways, including a sofa or a bed, which makes it easy to host overnight guests when there isn't an extra bed in the home. Once the pillows are removed, the bed frame can be pulled out and turned into a bed. Sofa beds are very comfortable to sit on but not as comfortable to sleep in due to the metal bars running through them.
They are usually used in living rooms as guest beds. If you want a piece of furniture that is comfortable and easy to sit on but still provides a place to sleep, then a sofa bed is the right choice. They are often found in homes that don't have a guest room and don't get enough overnight guests to justify an additional sleeping space.
You can see our selection of the best sofa beds on the market today.
What's the difference between a sofa bed and a chair bed?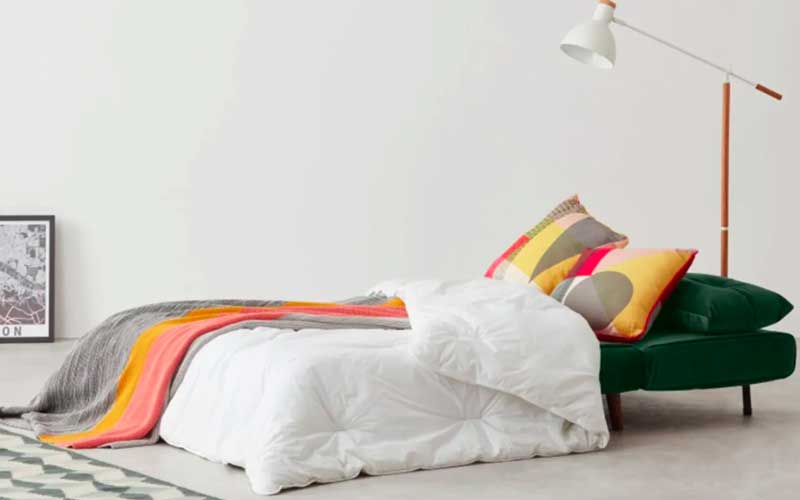 Usually, the main differences between sofa beds and chair beds are the size and often the price of the two. Chair beds are smaller and a more practical solution for small space living. They are easier to manoeuvre and can turn even the smallest room into a sleeping space.
Most chair beds come in different designs, sizes and colours so you can match your living room decor or choose a more distinct style to jazz up a neutral guest room. Of course, that can be said for sofas as well, with the difference that they are larger and typically cost more.
Bottom line
Sofa beds are one of the most versatile dual-function pieces of furniture you can buy. They double up as a sofa and can be converted into a bed for your family and friends when they stay over. You can purchase them in many designs, colours, shapes and sizes at different price points.
Chair beds are the easiest and most compact solution to accommodate an unexpected guest. They fit almost anywhere and usually cost way less than other guest beds. No matter if you're searching for a permanent solution for your spare bedroom or you want to have an option that can convert into a bed in your living space, there are many incredible options.
We hope we were able to answer the how and why when it comes down to 'What's the difference between a sofa bed and a chair bed?', and now it's our turn to hear from you if any questions regarding the subject were left unanswered. If you want to share some information, we would gladly hear about it in the comments below.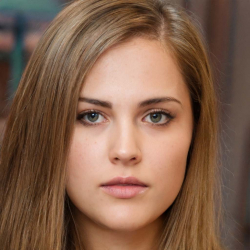 Latest posts by Isabelle Harris
(see all)