How to wash toddler pillows?
Last Updated on January 26, 2022
Did your little one spit up so much that it completely soaked through the cover of your baby pillow? Are you looking for a way to wash it since you need it for your baby's rest?
Understand that baby pillows used every day can be subject to bacteria and other unwanted guests. This is due to the sweat, spit-up, vomit, leaking breast milk, and poop your child produces. To avoid rashes or allergic reactions, we highly recommend regular maintenance either by hand or in a washing machine.
So, are you wondering how to wash toddler pillows? Is there a proper way to clean and dry them? In today's article, we will be sharing with you the most effective pro-cleaning tips and proven steps on how to keep your toddler's pillow fresh, clean, and ready for a good night's sleep.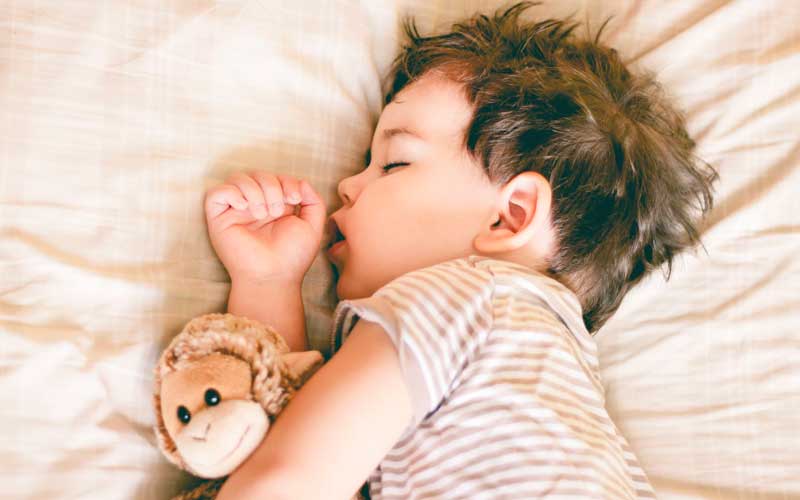 How to wash toddler pillows?
To begin with, it helps if your pillows are easy-to-clean, meaning when you start your shopping adventures, you should try and pick an option that's both machine washable and dryer-friendly.
Generally speaking, products crafted from a poly/cotton blend are affordable and cost-effective. They are also washer and drier safe, which means you can keep them clean and bacteria-free without a worry.
However, they aren't always accompanied by the highest of qualities and may sag faster, but just like anything else, polycotton has its pros and cons. For example, a 100% cotton pillow is more likely to shrink than a blended option.
What makes synthetic fillings a popular choice is the fact that they are mould and mildew resistant. That's because dirty pillows or certain materials in them can cause allergies and exacerbate pre-existing ones, which is something all parents are trying to avoid. The best way to do so is by purchasing a 100% hypoallergenic toddler pillow.
If you do so, your next task will be to figure out how to keep it clean and dust-mite free at all times, which is why we are here today.
Step by step instructions
Some individuals will simply spot clean their child's pad, but a washing machine will get the job done way more thoroughly. We've summed up those instructions down to six steps, including the drying.
Read the instructions – the best way to clean and wash your toddler's pillow is to follow the instructions on the website, the packaging or the product's. That's because every product will have its own special way of cleaning and caring for them. Plus, this is where you will find whether they can be run through a cycle in the first place.
Set the right temperature – after you've figured out if you can put your little one's cushion in the washer, it's time you set the water temperature based on the label's instructions to warm or cold.
Balance your load – what we mean by that is putting another pillow in the machine or your child's other bedding products in order to keep your load balanced.
Use mild detergent – as you probably know, a baby's skin is very sensitive, which is why when washing products, you should always add a small amount of mild detergent and start the machine.
Double up on the rinse cycle – you want to ensure that all the soap has been removed, which is why we recommend you run the pillows through the rinse cycle another time.
Dry your pillows – after you've washed your cushion, it's finally time you dry it. Do so according to the care instructions. You may put them in the dryer or air dry by placing them on a flat surface or out in the sun for a couple of hours.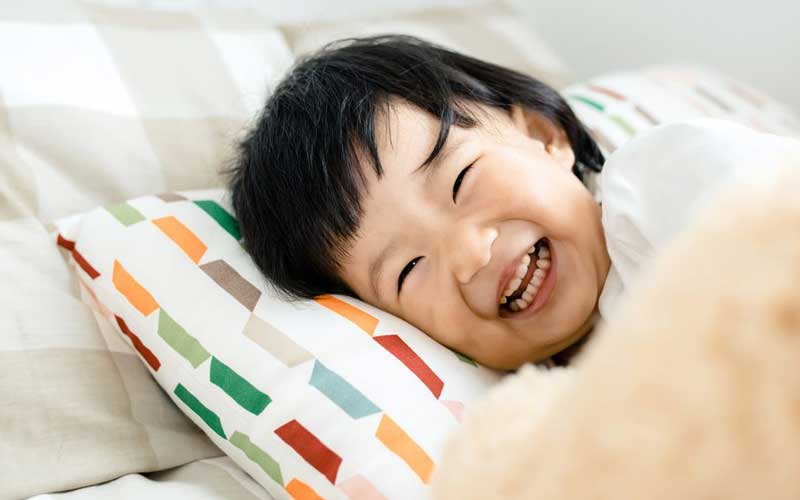 How often should I wash my baby's pillow?
Whether your choice of pillow is made of natural fibres like down or synthetic materials and blends like polycotton, most can be washed in the machine. We strongly encourage you to clean them regularly in order to remove mould, bacteria, and odours. However, read instructions on the product's label to ensure it is not dry-cleaned only.
We can't give you an exact time in which you should clean yours, as each product is different and requires different maintenance. What we can give you is caution.
The recommended time for an adult is between 2 to 4 times a year, but a baby might puke, poop and droll on it, which means it's different for everyone.
When should I replace my toddlers pillow?
Worn out old pillows are usually flat in certain spots and can feel uncomfortable. The rule of thumb is to replace yours every couple of years. However, some cushions last longer than others, depending on the quality and construction of their materials.
You may want to replace your child's pad when there are lumps in the filler materials or when you notice permanent stains from oil, sweat or other bodily fluids.
However, instead of throwing out your old one, you can recycle it! For example, your dog will greatly appreciate it as padding for their dog bed. Or maybe you can reuse the stuffing for throw pillows or other interesting crafts your heart desires.
Bottom line
Many parents forget to clean their toddler pillows. They tend to be neglected because a cover usually protects the actual pillow. However, dust, mould, bacteria, and other allergens will accumulate over time if not properly cleaned.
Remember to wash your toddler's pillow at least twice a year. With that said, if you happen to live in a warmer, tropical climate, clean them four to six times per year. Try to purchase dirt-resistant options that can be washed and dried using your machine and a dryer.
We hope we were able to answer the how and why when it comes down to 'How to wash toddler pillows?' and now it's our turn to hear from you if any questions regarding the subject were left unanswered. If you want to share some information, we would gladly hear about it in the comments below.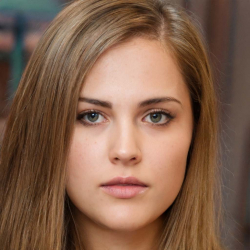 Latest posts by Isabelle Harris
(see all)