What types of mattress protectors are there?
Last Updated on February 8, 2022
Once you've purchased a mattress, likely, you wouldn't want to buy one again for as long as possible. We all know that they are expensive purchases that most people treat as investments. So keeping it in tip-top condition is of the utmost importance. Enter mattress protectors that will keep your new investment in an optimum state.
A good mattress encasement will maintain your bed free from stains and spillages, whether they are from makeup, period leaks or the cuppa you tipped while laying down with a book. Unlike a mattress topper, which is expensive and might not be necessary if your mattress is already great, a protector doesn't add extra support or cushioning. It simply acts as a protective layer between your bed sheet and mattress.
That's why finding the right one is just as important of a task as hunting down the comfiest pillow and the most supportive mattress.
With that said, you need to know the different types of mattress protectors in order to make an informed decision that will suit your personal needs and preferences.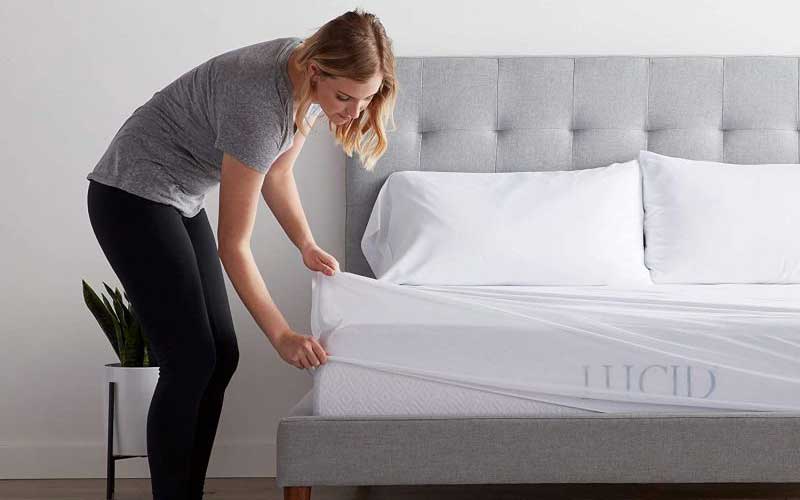 What types of mattress protectors are there?
When you're making a decision on a cover, its properties shouldn't be the only thing you consider. It would be best if you also thought about fit and different types. Overall, there are three primary forms of mattress protector designs to look out for, and they are the following:
Fitted/ Skirted – This is the type that acts like a fitted sheet. It slides onto the edges and corners of your bed and can be easily removed for washing or changing bedding. They are the most common option and typically feature a skirt that fits under the four corners of your mattress and covers the top and all four sides.
Zippered/ Encased – Next, we have a completely closed suggestion, usually encased with a zipper. This way, your entire mattress is securely and safely covered. With this type, your entire mattress is protected, even the bottom, which works great against bed bugs or dust mites.
Elastic Strap – This is a choice with elastic straps that help enclose the mattress over all four corners of your bed for a little extra security. Normally they come with an affordable price tag, but offer the least amount of protection, leaving the sides bare.
When considering different types of mattress protectors, you also might want to think about the main purposes you want them for and which are the most suitable materials. For example, a waterproof choice will keep your mattress clean and dry. A quilted suggestion will provide that extra comfort that makes your bed feel extra luxurious. Whereas an anti-allergy one will help discourage allergens such as dust mites from taking hold, which is particularly handy for anyone who suffers from allergies.
Bottom line
Replacing your mattress can be an expensive task, so it's crucial to look after yours properly in order to prolong its life for as long as possible. One of the best ways to do so is by investing in a mattress protector that will keep it safe from all manner of nasty stains and spills.
Finding the most suitable option for your setup is just as important as finding the right duvet or pillow and should be considered an essential part of your bedding. But finding a type that is appropriate for your specific needs is even more important.
We hope we were able to answer the how and why when it comes down to 'What types of mattress protectors are there?' and now it's our turn to hear from you if any questions regarding the subject were left unanswered. If you want to share some information, we would gladly hear about it in the comments below.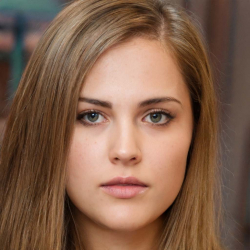 Latest posts by Isabelle Harris
(see all)