What is a duvet cover?
Last Updated on December 1, 2021
Duvets are a bedding product that originated in Europe but is now used worldwide. If you consider purchasing a duvet for your bedroom, you might want to think about a duvet cover to protect it.
They come in various sizes and are made with different materials, which can be both natural and synthetic. We understand that it can be challenging to decide what type of duvet to choose and what cover will work best for it. That's why in today's article, we try and make that decision easier by explaining what is a duvet cover and what you need to look for in order to make an informed decision.
What Is a duvet cover?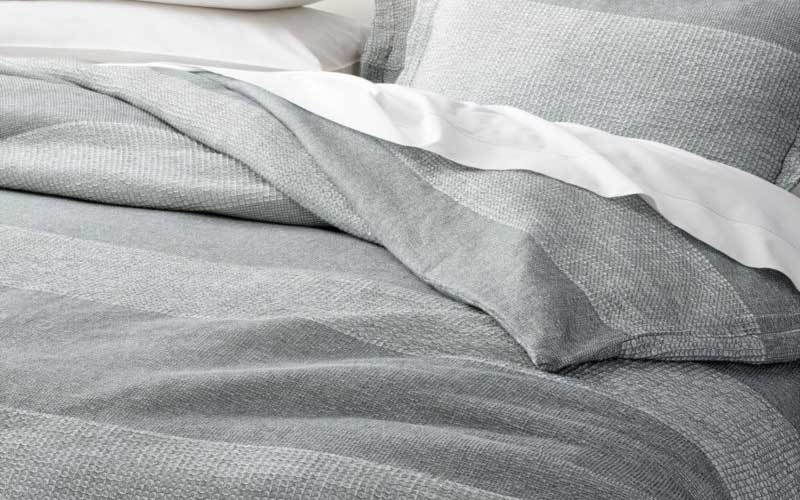 A duvet cover encases your comforter for added protection. Similar to a pillowcase, there is one side open to make it removable. The opening may have buttons, snaps, ties or a zipper that is closable to keep the duvet from sliding out.
The function of the set cover is to keep your duvet insert cleaner for a longer period of time. Our comforters need extra protection from body oils, sweat, and spills because many people often use them without a top sheet. Cleaning the actual duvet is a lot more difficult and, in some cases, dry clean only, which can get expensive.
The cover is usually much easier to wash than the full duvet or comforter. This is because the covers are typically machine washable and lighter. However, make sure to check the manufacturer's cleaning instructions to ensure they are properly maintained.
If you're looking for an easy and inexpensive way to transform your bedroom, a duvet cover can be a good choice. The majority of duvets are white or off-white, but there are numerous cover options that can offer a new pattern or colour to your bedroom. Overall, a duvet cover is a protective layer between your lovely duvet/comforter and your body.
How to choose a duvet cover?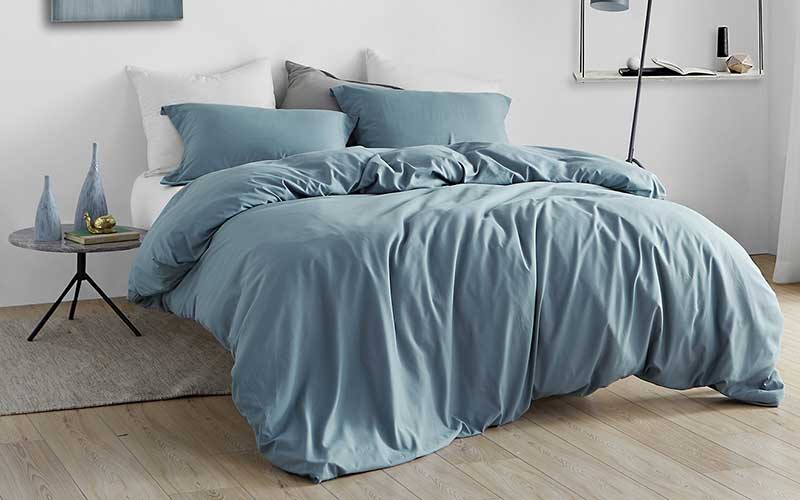 There are several different styles of duvet covers on the market today. To help you make the right choice, we highly recommend you keep these factors in mind:
Materials
Just like with any other type of bedding, there are multiple fabric options, but the most common ones are cotton, polyester, or a blend of the two. Generally speaking, covers that have been made with natural fibres are more breathable compared to those made with synthetic fibres.
When picking a cover, you want to look for a breathable option that feels soft and gentle on your skin. Here are some of the best fabric choices you can make:
Cotton – is the most popular fabric used for duvet covers because it is light, soft, and airy. Cotton helps regulate body temperature by keeping you warm on a cold night and cold on a hot one. In addition, cotton can be a good choice for those who prefer an easy-to-clean fabric. There are different types of cotton available on today's market. Organic cotton is becoming increasingly popular with shoppers who are looking for a cotton duvet cover with the added benefit of sustainable manufacturing practices. Other high-quality cotton options, like long-staple Pima, Supima, and Egyptian cotton, tend to last longer than traditional cotton.
Silk – silk duvet covers are incredibly lightweight and breathable. Silk is known to be better at regulating body temperature than synthetic materials, as it is a natural product. The fabric is smooth and can be used all year round. Silk has many benefits, but it is more expensive than other types. Silk does not require washing as much as other fabrics, but be sure you follow the manufacturer's care instructions when you do. If the silk duvet cover is machine-washable, we highly recommend you wash it in a protective bag and then hang it to dry.
Polyester – polyester can help sleepers feel warm on a cold night without overheating on a warm one. However, the fabric doesn't feel as soft and durable as the materials mentioned above. That's because it's made from synthetic fibres and has a lower price tag. Most polyester duvet covers are easy to clean and can be machine washed.
Thread Count
A material's thread count refers to the number of threads per square inch. For example, if there are 100 threads widthwise and 100 threads lengthwise, the material will have a total thread count of 200. This number is an indication of the durability and softness of the material. Keep in mind that a higher thread count doesn't mean anything if the material is made with short, low-quality thread.
The best quality long-staple cotton used for a duvet cover will be around 300 to 400 thread count, which is what we generally recommend. The quality and comfort of the material can be improved by a durable construction such as a sateen or a percale weave.
Size
Duvet covers are designed to fit the standard mattress sizes in the UK, which are single, double, king, super king, emperor. Understand that these mattress dimensions are standard, but comforter sizes are not. That's why it's a good idea to measure yours before purchasing a cover.
To measure width and length, you have to place your duvet on the bed. If possible, purchase a duvet cover that is the exact size. If you can't find the exact size, you should opt for an option that's slightly bigger.
Price
A high-quality duvet will cost between £30 and £100, depending on the cover's size. Remember that those made with extra-long-staple cotton, such as Egyptian or those with organic certifications, might cost slightly more. However, before deciding on your price, we suggest you look at various options to have a realistic budget. 
What is the best material for a duvet cover?
When you buy a cover, the material it's made from should be an important factor in your decision as it can make or break the quality of the duvet you are using. If you are a fan of softness and breathability, Percale cotton is the way to go. Silk is another wonderful choice because it doesn't get too warm in the summer, and it adds a luxurious feel to your bed. Synthetic materials can also be an option if you are on a budget.
Overall, when it comes down to fabrics, you should consider your personal preferences and whether or not you tend to sleep cold or hot since this will play a significant role in your choice.
Bottom line
A duvet cover is a protective layer that slips over your comforter and has a closure. Because duvets and comforters can be expensive and difficult to clean, covers can be an excellent solution since they protect them during use while being easily removed and easy to wash. You can also easily change your bedroom appearance by getting a new colourful cover with some beautiful pillow shams.
We hope we were able to answer the how and why when it comes down to What is a duvet cover?', and now it's our turn to hear from you if any questions regarding the subject were left unanswered. Also, if you want to share some information, we would gladly hear about it in the comments below.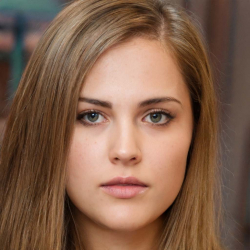 Latest posts by Isabelle Harris
(see all)