What is a duvet insert?
Last Updated on January 26, 2022
Not all duvet inserts have the same properties. This is a lesson you learn when you wake up in the middle of the night, cursing and sweating or shaking and freezing. That's an experience we are all trying to avoid.
Reading up on the duvet insert you're considering to buy and actually understanding what all the terms mean will show you everything you need to know, such as how warm it will keep you and whether or not its filling is going to end up smooshed in one corner come morning.
We understand that bedding terminology can be a little confusing. The popular question amongst most is, "Are duvets and comforters the same thing?" What's the difference? How can you tell apart a duvet cover from its insert? That's why in today's article, we'll try to answer some of these questions, and we will start by explaining what is a duvet insert.
What is a duvet insert?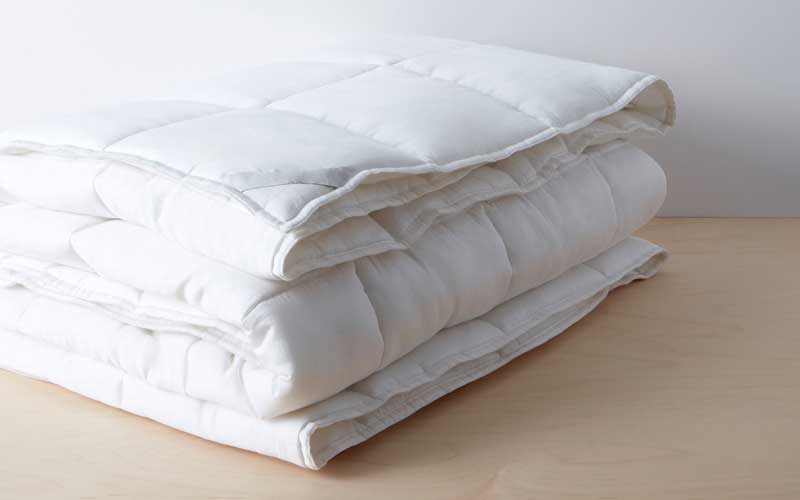 A duvet insert is meant to be draped over your bed in a colourful duvet cover, just like a comforter. While some duvet inserts are filled with synthetic materials such as polyester or microfibre, others are filled with down, feathers, wool and organic cotton.
Down duvets are made from natural materials and will keep you warm on cold winter nights. Wool is also an incredible natural fibre because it can wick away moisture and keep you cool during the summer months and warm during the colder months.
If you are looking for a high-quality duvet for all seasons, take a look at our guide on 'The best duvets on the market'. Generally speaking, natural materials are more expensive than synthetic options, meaning polyester is the way to go if you are on a tight budget.
How to choose a duvet insert?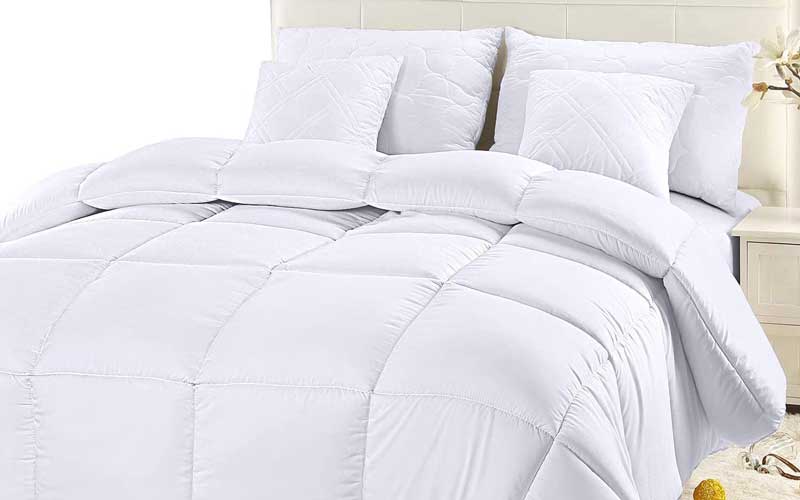 Before ordering a duvet insert online, there are a few things you should consider in order to make an informed decision. First, you'll need to decide what material do you want for your duvet insert. Your choice should depend on your budget, personal preferences, the season you plan to use it for and if you suffer from any allergies.
Natural fills offer the much-wanted warmth and fluff, but they aren't hypoallergenic. Alternatives filled with cotton, microfiber, or other synthetic materials can be the perfect anti-allergy duvet for anyone who needs a good night's rest without sneezing.
Next, you need to consider your climate and think about what type of sleeper you are. For example, do you tend to sleep cold, or are you always hot? This will give you an idea of whether or not a lightweight duvet insert would be right for you. You may see a term in most websites, and that's 'fill power', which is used to refer to how fluffy the filling is.
Don't forget to pick a budget that you are comfortable with. There is something for all! You can find affordable duvet inserts or luxurious bedding and more expensive options. Since it is something you'll use on a daily basis, it might be worth the investment, but that's up to you to decide.
How often should you wash your duvet insert?
Covers for comforters and duvets typically protect the interior from most everyday dirt and soiling, meaning unless your duvet has something spilt on it, you won't need to clean it more than once or twice a year. The cover itself should be washed every two to four weeks. However, some duvets don't have a cover, and if that's the case with yours, you'll have to wash the whole thing at least once a month in order to keep good sleep hygiene.
Bottom line
Most people think that having the right bed and mattress is the solution to all your sleeping problems. However, that's not enough if you want to receive ultimate support and comfort. To do so, you will need the appropriate bedding, and more specifically, the correct duvet.
A duvet is a type of bedding product that consists of an insert and a cover. Often the insert is made from an enclosed fabric shell filled with a soft, lofty material. There is a variety of materials you can choose from, which can either be natural or synthetic. Some of those options are: down, wool, silk, etc.
An insert is usually placed in a duvet cover that protects it from body oils and stains. Inserts come in a wide variety of sizes, weights, and materials, but typically there aren't many colour options. Note that the choice you make should depend on your personal preferences and the level of warmth you need.
We hope we were able to answer the how and why when it comes down to 'What is a duvet insert?', and now it's our turn to hear from you if any questions regarding the subject were left unanswered. If you want to share some information, we would gladly hear about it in the comments below.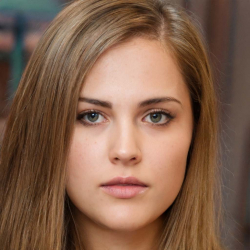 Latest posts by Isabelle Harris
(see all)