What size is a child's pillow?
Last Updated on January 26, 2022
Whether you have a toddler or a grown youngster, the fact of the matter is the right pillow can make or break your child's sleep. Quality sleep is necessary for a child's growth and development.
The first year or so with a newborn is when most parents think of an empty crib at night. That means no pillows, no bumpers, and certainly no toys until the baby can safely rollover. As your child transitions from a crib to a toddler bed, it makes sense that they would need a pillow to rest their cute little heads on.
However, what size is a child's pillow? How long do they use it for? When is it time to up the size? If you ask yourself any of those questions, continue reading to find out. Let's get started!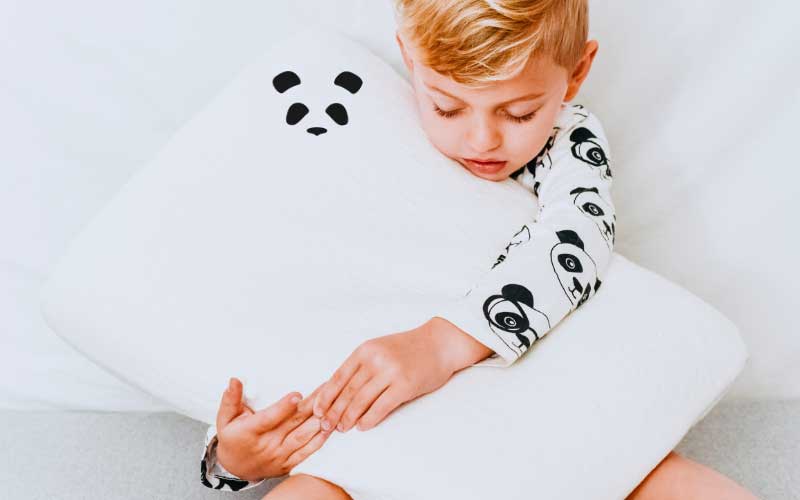 What size is a child's pillow?
There isn't one answer that fits all, as children of different ages will require a different cushion size. If you want to find the best pillow for your child, you will have to consider materials, thickness, firmness and size.
Regarding fabric, options can vary from natural materials, like cotton and fibre, to synthetic, like foam and polyester. Some are better than others, so it's up to you to decide. However, it would be best to keep in mind that our tiny humans have more sensitive skin before making a decision.
Typically, toddlers usually sleep without pillows, meaning that when it's time for them to get accustomed to one, it's better if it is firmer. If you want to learn more about the right time to introduce a pillow to your little one, check our guide on 'What age can you give a child a pillow?'
Safety should also be a crucial factor in your choice making, as you want to ensure your kid's pillow is washed and dried to prevent mould and allergen build-up.
Finally, when it comes to size, the options may differ depending on the child's age. Please remember that every child will adjust to a new pillow at a different rate. Here are the recommended pillow sizes for each age:
18 – 24 months: first pillow (25x40cm)
2 – 3 years old: toddler pillow (33x45cm)
4 – 5 years old: child pillow (40x55cm)
6 – 12 years old: youth pillow (45x60cm)
13 years old and up: standard pillow (50x65cm)
What size pillow should a toddler use?
It's necessary to note that babies don't need pads to support their heads. It is recommended that babies sleep on their backs on a firm surface with only a fitted sheet to avoid Sudden Infant Death Syndrome (SIDS).
Starting around age 2, a small, firm, appropriately-sized pillow (around 25x40cm) should provide sufficient support for your kid's neck and spine. Their first cushion should be thinner and lean more to the firmer side to decrease the chance of suffocation. If you want to learn more about the subject, check our guide on 'Are pillows safe for toddlers?'
Don't forget that toddlers can be pretty messy, so try to look for an option that's machine washable or at least has a removable, machine-washable cover.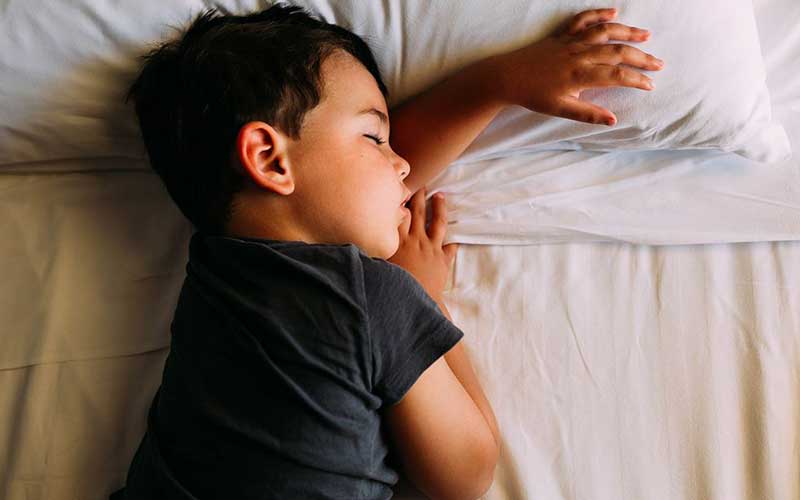 What size pillow should a 5 year old use?
When your little bundle of joy is around 4 or 5 years old, you'll want to transition them to a larger pillow, typically around 40x55cm, for optimal neck and spinal support during the night.
A larger sized pad will provide the appropriate size accommodation to support proper sleeping posture for your youngster. As your kid grows, you will have to consider their sleeping position, just as we do with adults.
If your child is a side sleeper, your best bet is a product that will support their head so it stays in the mid-line of their body. If they tend to sleep on their back, make sure that the pillow is not too thick, so their head isn't propped up too far. And lastly, if they are stomach sleepers, you might want to consider something on the softer side.
What size pillow should a teen use?
If your child is entering their tween and teen years, they're most likely ready for an adult-sized pillow.
In general, better sleep quality is associated with greater brain function, while poorer sleep quality is linked to lower brain function and higher impulsivity. That means that the better rested your teen is, the better they will function throughout the day.
However, are you wondering what kind of pillow is right for a teenager? Just like with adults, it depends on their individual preferences and sleeping position.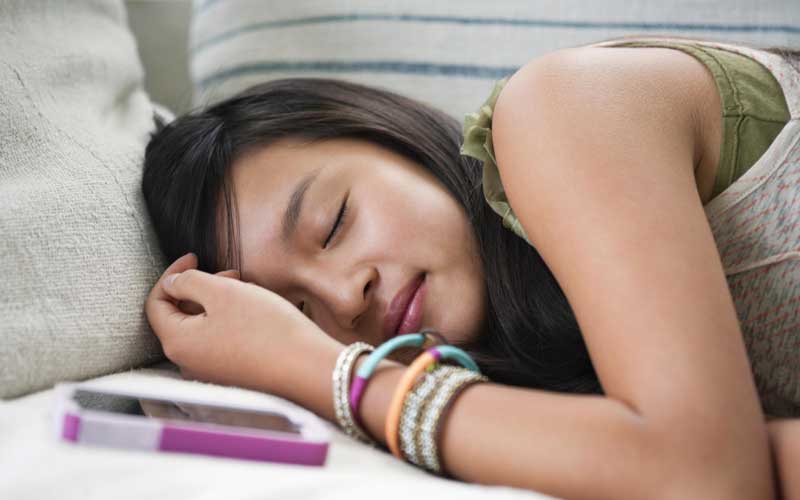 When to transition from a toddler size to a larger pillow?
In general, most children are ready to graduate to use a larger standard-sized pillow for sleeping when they move to a larger children's size bed. Understand that this transition will come sooner or later, but your kid will probably let you know when the time arrives for a "big girl/boy" pillow.
One of the most common signs is for your children to start placing a stuffed animal or blanket underneath or on top of their pillow in order to sleep comfortably.
Another example if you have older children will be your growing toddler may start to use their larger beds and pillows at nap time.
Put simply, if you think your toddler has become too big, measure the distance from the side of their head to the edge of the corresponding shoulder. When you do so, if the space is more than 12 cm, it's time for a bigger sleeping surface.
Bottom line
To sum it up, children of different ages will require different pillow sizes. Before your little one turns 18 months, a pad isn't necessary, and after that, you can purchase one according to their age, sleeping position and personal preference, which they will develop as they grow.
We hope we were able to answer the how and why when it comes down to 'What size is a child's pillow?' and now it's our turn to hear from you if any questions regarding the subject were left unanswered. If you want to share some information, we would gladly hear about it in the comments below.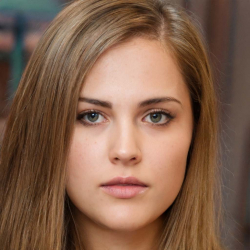 Latest posts by Isabelle Harris
(see all)