Why do you need a mattress protector?
Last Updated on February 2, 2022
If you've recently purchased a new mattress, you might already be thinking about how can you protect your investment. How can you still enjoy your new purchase's breathability and comfort while still guarding it against any unwanted company such as bed bugs, allergens and liquids?
What happens if you spill something on it by accident? Will you be able to clean it easily?
All these questions lead to one simple conclusion, yes you can clean your mattress after one spill, or even every couple of months, but there is only one way you can really protect it, and that's by getting a mattress protector.
Most quality options fit just like a fitted sheet and can easily be thrown in the washing machine along with your other bedding. Typically they are hypoallergenic, meaning you will be protected from bacteria, bed bugs, dust mites and all kinds of liquids.
So why do you need a mattress protector? Is it worth it? Continue reading to find out more!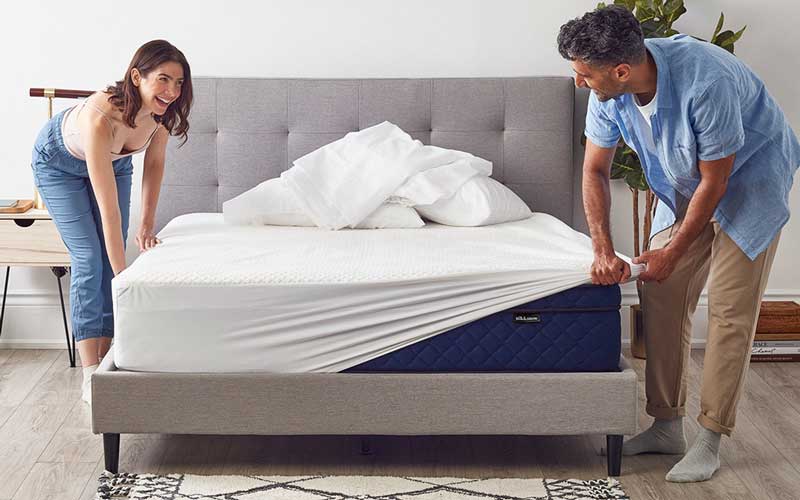 Why do you need a mattress protector?
Although there are many cleaning agents and tips on how to clean your mattress, it can be difficult to remove stains entirely. Mattress protectors or encasements solve this problem by repelling them, to begin with.
Mattress protection products absorb or repel liquids and allergens and can be easily washed and dried. Protecting the integrity of your bed and having a fresh and clean sleeping surface ensures you have a healthier life and have better sleep hygiene.
Using a mattress cover will work great for individuals with sensitive skin or chronic allergies.
A high-quality option will provide the extra layer of protection you need to avoid flare-ups triggered by common allergens and irritants such as dust mites and bed bugs.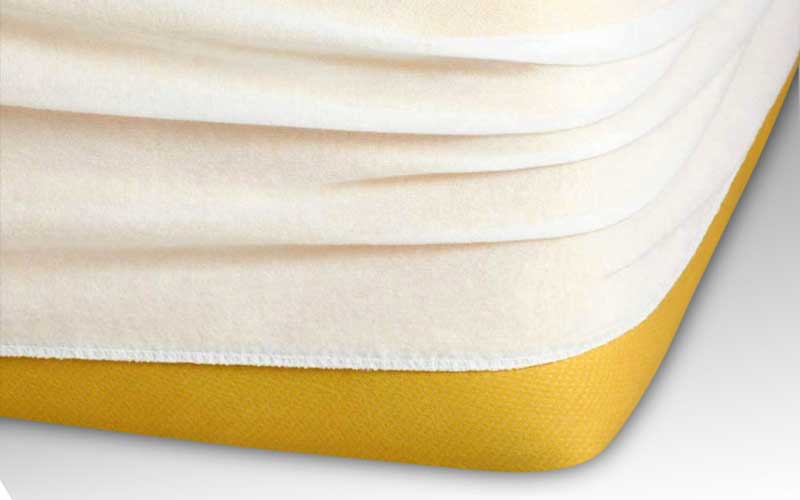 5 Reasons you need a mattress protector
A mattress cover won't be the first thing to buy for many individuals. But truth be told, it is the best thing you never knew you needed! Here are the five most common reasons why this item is a must:
Protects you from germs
The horrifying but true fact is that you are not alone in bed (and sadly, we aren't referring to your partner). Your mattress can quickly become home to many nasty bacteria and germs, which is one of the reasons for the musty smell. That's where a protector comes in and works as a washable extra barrier between you and the unwanted lodgers.
Protects you from allergies
According to Allergy UK, over 12 million Brits have allergies, meaning a protective barrier can make the bed less hospitable to the mites. That will be a relief from the 'yuck' factor and allergy symptoms. Most types of mattress protectors can be washed, which ensures you can get rid of dust mites, and that's something you can't say for mattresses.
Extends your mattress's life
You've thought about firmness, the position you prefer to sleep in, what sort of filling/ materials you like, and picked the best mattress for your personal needs and preferences. That's why you probably want to extend your investment lifespan to a maximum. A quality mattress protector will prevent wear to the cover while keeping the mattress itself looking, feeling, and smelling as good as new. Sheet protectors will prevent your dead skin cells and body oils from living in your bed.
Protects the warranty of the mattress
Most people nowadays look at a bed as an investment, which they would like to protect. That's where mattress warranties come into play. However, if there are any stains or spills on it, the warranty will most likely be invalid. But even a basic mattress protector will keep it clean, and the guarantee will be valid. It is simple and especially important if you're trying out a new bed with a 100-night trial and might want to return it.
Boosts comfort
As perfectly suited as your mattress might be, that's not to say your bed couldn't be even more comfortable to sleep in. Some of the best memory foam mattress protectors can include layers that up the luxury, comfort and solve your sleep-disturbing problems. For example, if you or your partner tend to overheat at night, a cooling mattress protector will keep you cool and relaxed, so you wake up refreshed in the morning and not soaked in sweat.
Bottom line
Typically, a protector will sit directly on the surface of your mattress but below your sheets. Most times, it will even look similar to a fitted sheet in the way it covers your sleeping surface.
A mattress protector is an inexpensive item that will protect your bed while having no visible impact and without dramatically changing the way your bed feels. For the LightSleepers team, it's a no brainer and even selected some of the best mattress protectors in the UK as well.
We hope we were able to answer the how and why when it comes down to 'Why do you need a mattress protector?' and now it's our turn to hear from you if any questions regarding the subject were left unanswered. If you want to share some information, we would gladly hear about it in the comments below.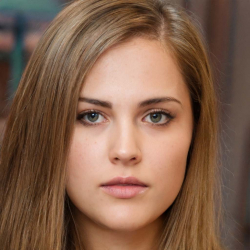 Latest posts by Isabelle Harris
(see all)