To improve your bedroom experience, having a good mattress topper is important. If your mattress is not up to par or is becoming old, a mattress topper can extend its lifespan and delay the need to replace it.
However, not all mattress toppers are created equal. Some are too soft, made from subpar materials, or simply not good. So, how can you choose the right one without sacrificing quality or price?
That's where LightSleeper comes in. Our goal is to help you make that decision. We've tested over 50 different mattress toppers and have a good idea of what's good and what's not. Yes, we've spent a lot of time sleeping on them, but that's part of our job – and the best part, at that.
While we found some really good products, most of which we've included in today's article, others were not up to standard. Several toppers sold on Amazon, under various brands with bizarre names, had a strange chemical odour and used questionable fabrics. As always, we recommend checking the product reviews before spending your hard-earned money.
So, without further ado, let's take a look at what we believe are the best mattress toppers available in the UK today.
1. Simba Hybrid – Editor's Choice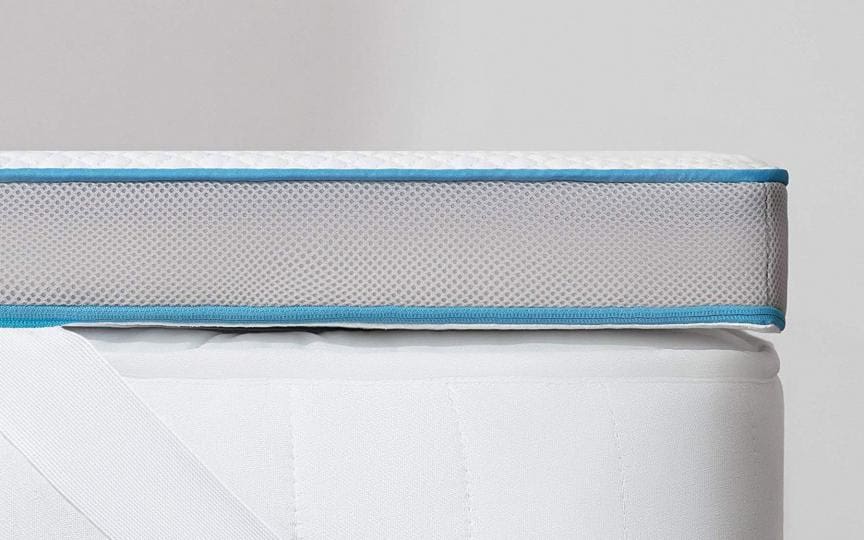 If you're looking for the full package and our personal favourite, the Simba Hybrid is the one! This fantastic product uses Simba's airflow Simbatex and patented conical springs to give you the ultimate treatment.
The Simba Hybrid topper has four distinct layers: top breathable surface, cooling comfort layer, 2500 pocket springs and high-density support base. Everything is wrapped in the cover made from 3D mesh fabric.
The topper includes very convenient straps that you can attach to nearly any kind of mattress. They keep it snug and sturdy as you sleep, no matter your position. The Simba is also very sustainable – all excess foam is recycled or repurposed, the packaging is mostly recycled and it is made in the UK using 100% recyclable materials.
It comes with a reasonable return policy and the price is reasonable as well, especially compared to the money you'd spend replacing a mattress. It comes highly recommended by the team of LightSleeper and it is the office's favourite topper.
Key Features:
2500 pocket springs
Thickness: 5cm
Straps securely to mattress
Trial Period for Returns: 14 days
Warranty: 1-years
Pros
Decent trial
Excellent quality
Cons
Not much Bounce
A bit expensive
2. Silentnight Airmax – A Close Runner Up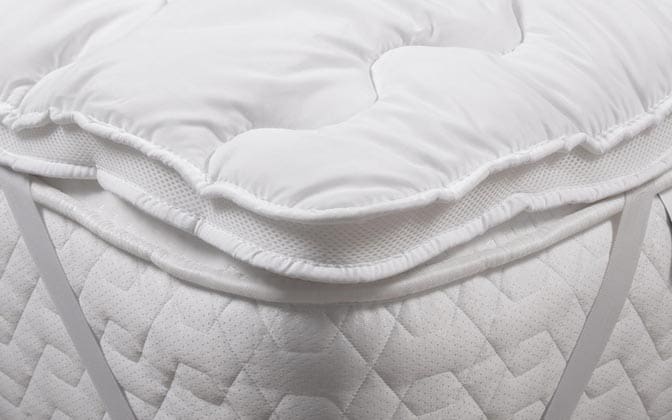 If you're on a budget and want to find a product that will soften a hard mattress and make your bed more comfortable, the Silentnight AirMax is what you've been searching for. Designed with a dual-layer construction, this item was crafted with polyester filling in between microfibre toppers that provide ample cushioning without sinking too far.
The AirMax's mesh walls help to improve airflow and ensure you remain cool even on warm summer nights. This affordable option is machine washable and comes with two years guarantee, making it unbeatable when it comes down to value for money.
Key Features:
Dual-layer design
Thickness: 5cm
Improved airflow
Machine washable
Warranty: 2-years
3. Panda The Topper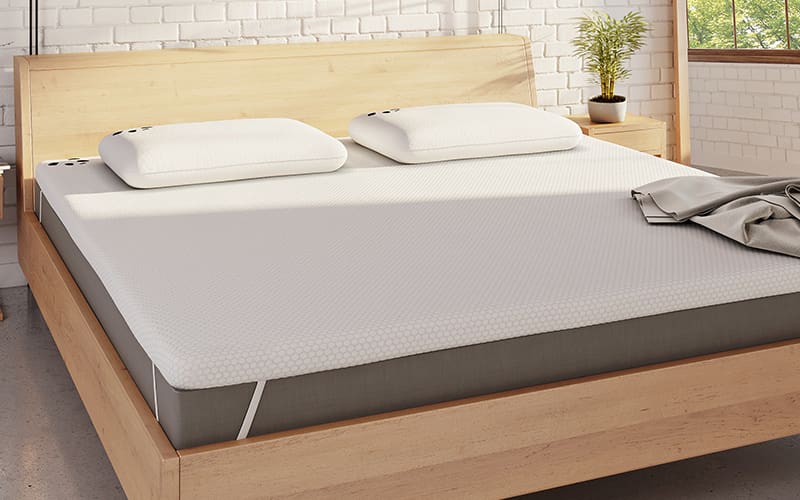 This is one of the best memory foam toppers we've ever tested, which says a lot on its own. If you're looking for a luxurious, high-quality option, Panda The Topper is it. Made from "temperature-regulating hydro foam", this item is found cooler and a touch firmer compared to its cheaper rivals.
It comes with a washable, hypoallergenic bamboo cover with elastic straps and an anti-slip layer. We see this product as the perfect combination of quality and value with a healthy comfort and support dose. You get what you pay for, and in this situation, it's more than you can expect. Buying this product from the manufacturer means receiving a 30-day trial period and a whooping guarantee of ten years!
Key Features:
Memory foam & polyester cover
Thickness: 5cm
Temperature-regulating
Trial Period for Returns: 30 days
Warranty: 10-years
4. Eve Mattress Topper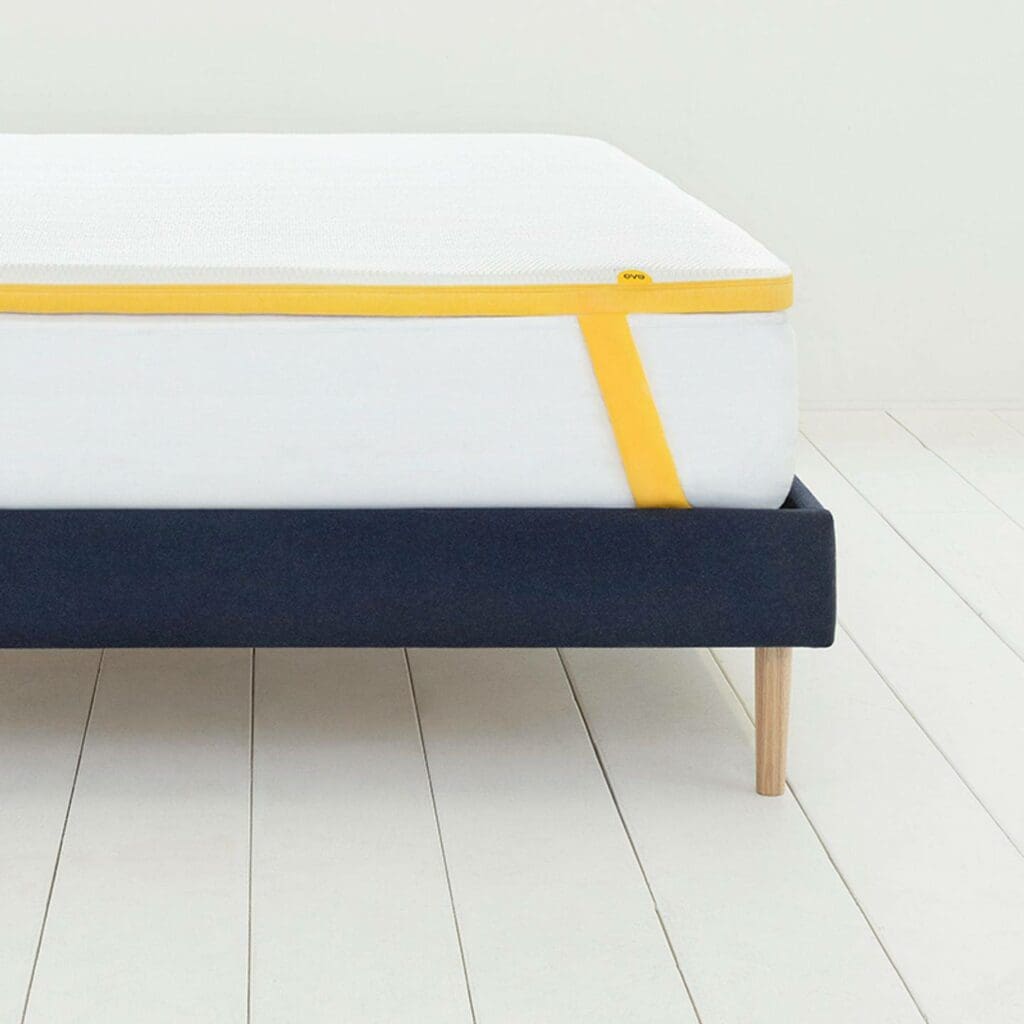 Another great option is a topper from a leading brand called Eve. All of the brand's foam materials are CertiPur® certified, just as its cover is Oeko-Tex® certified. That means that all products were designed within strict rules and regulations, to create something with no harmful chemicals, which are safe to use and environmentally friendly.
You get two layers and a cover, where the base layer is made from ultra-resilient reflex base foam, an evecomfort® foam layer and a knitted cover. This item will dissipate body heat and wick away moisture while keeping you cool and comfortable, which is the end goal.
Key Features:
CertiPur® certified
Thickness: 5cm
2 layers & cover
Trial Period for Returns: 30 days
Warranty: 3-years
5. Tempur Deluxe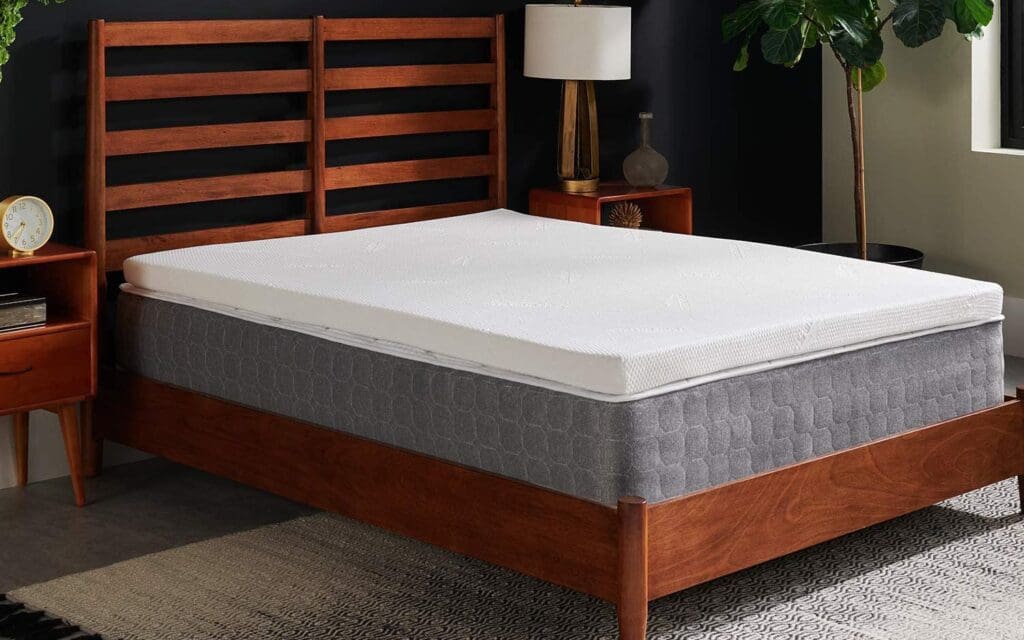 We can't complete a best mattress topper guide without including the Tempur Deluxe. So here it is! Tempur is a company focused on luxurious comfort that uses pressure-relieving materials to create a product like no other.
Made from visco-elastic cells, which actively mould and adapt to your body to provide you with personalised support and comfort. This deluxe item is designed with a dual-layer, quilted Tempur that creates a luxuriously soft sleeping surface. Lastly, you receive a three-year warranty and free delivery within the UK.
Key Features:
Dual-layer, quilted Tempur® surface
Thickness: 3.5cm
Zero-rated VAT purchase
Free Delivery
Warranty: 3-years
6. Dormeo Octaspring Body Zone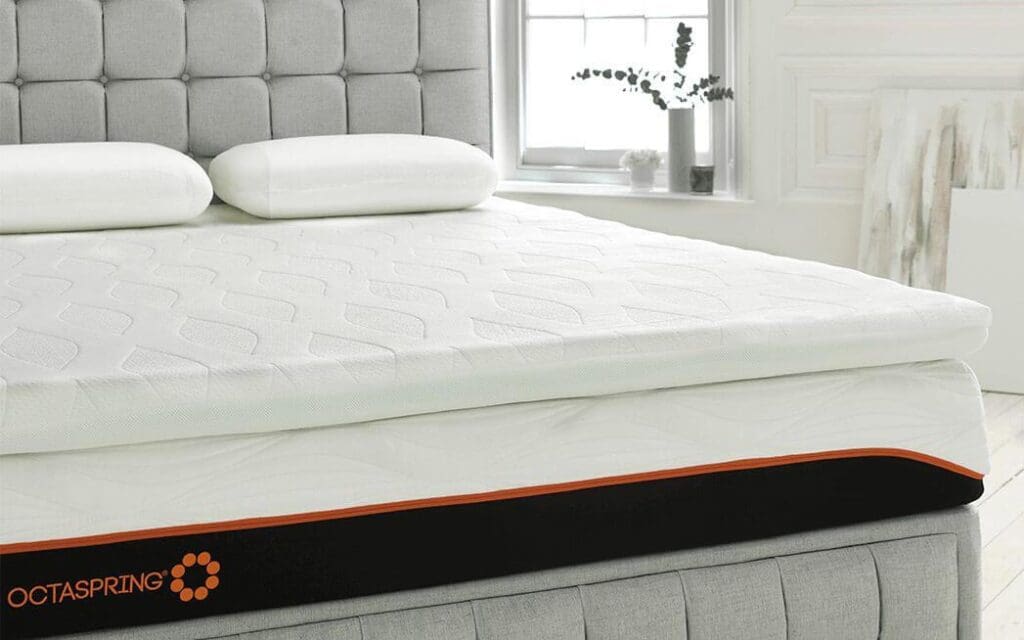 Most people have heard about this brand, and there is a reason for that. The Dormeo Octaspring Body Zone mattress topper offers excellent support and top-notch memory foam to create an experience where your body will be cradled and supported.
Unlike most memory foam options, this one doesn't get hot because of its constant airflow, which is caused by your body movements in order to push warm air out of the specifically designed sides and draw fresh air back in. Finally, you get 60 days in which you can test the product for yourself, and if you decide to keep it, you're secure for five years at the least.
Key Features:
Foam springs & memory foam
Thickness: 7cm
Constant airflow
Trial Period for Returns: 60 days
Warranty: 5-years
7. Soak & Sleep Silk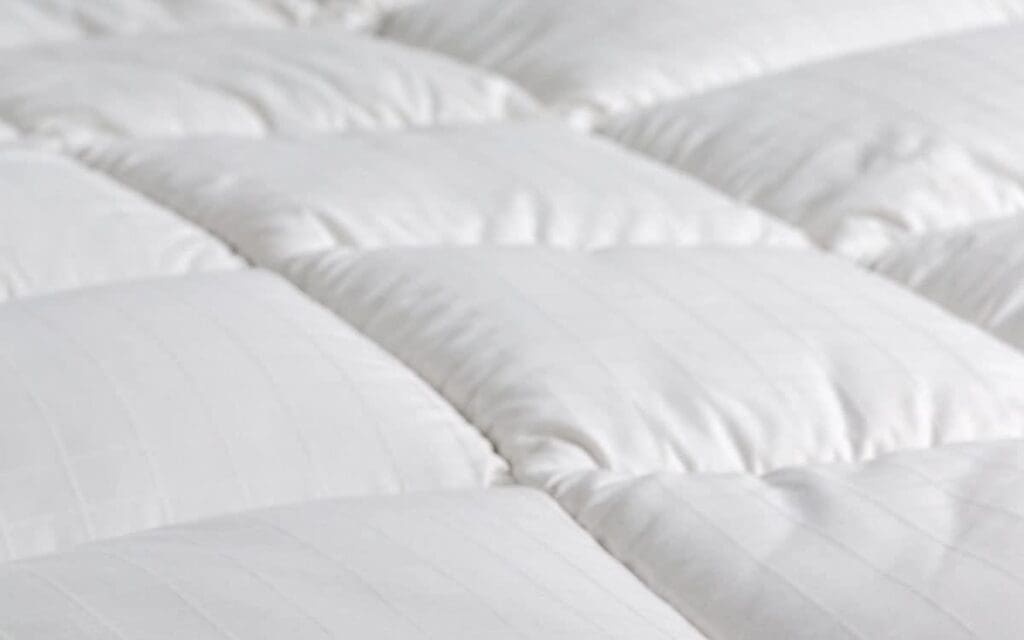 Last but not least, we have the Soak & Sleep Silk topper, which is best known for its cooling properties. The reason for that is the silk because it wicks away moisture and helps regulate your body temperature throughout the whole night.
This product has an added bottom chamber, filled with microfiber, in order to create a much comfier product than other pure silk toppers. Another positive of this material is that it remains free from dust mites, perfect for people with allergies. However, what makes this option stand out is the unbelievable 365 days trial period.
Key Features:
Microfibre & silk with cotton casing
Thickness: 5cm
Comes with elastic straps
Trial Period for Returns: 365 days
Warranty: 3-years
Final Words
A mattress topper can be an excellent addition to any mattress, especially an old one that needs some reviving. We've tested, reviewed and researched every product in this article in order to provide you with the best possible options out there.
With that said, please keep in mind that we aren't professionals in the medical field, and these are only our recommendations. To conclude, always try to choose an option, which will allow you to sleep comfortably and peacefully. If any questions regarding the subject were left unanswered, please ask them in the comments below.