Best Sofa Bed – Reviews & Comparison
Last Updated on November 1, 2021
Sofa beds are one of the most versatile dual-function pieces of furniture you can buy. They double up as a sofa and can be converted into a bed for your family and friends when they stay over. You can purchase them in many designs, colours, shapes and sizes at different price points.
However, today's market is overflown with numerous options, which can make your choice harder and trickier. How can you choose a quality option that fits the bill and checks all the boxes? Considering the number of options – from good quality products from reputable companies to cheap Chinese foam items, we wouldn't recommend our worst enemy.
That's why we created LightSleeper – to help you choose the product that is right for you and you alone and help you make that choice along the way. Companies can never pay to feature their products on LightSleeper, nor we are getting paid to recommend one product over the other – we are an independent resource, and we only recommend products that have passed our tests, and we feel they are the best in their category.
So let's see what we think is the best sofa bed in the UK and why:
1. Yoko Click Clack Sofa Bed – Editor's Pick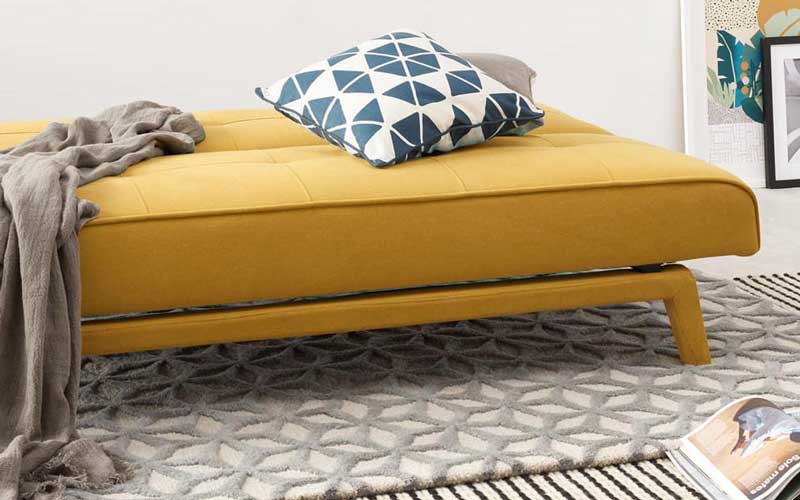 First on our list is the Yoko Click Clack, a sofa bed that meets more than the eye with its sleek design and quality materials, easily winning the Editor's pick in this category. This sofa is an aesthetically pleasing choice for any home and colour scheme. It can be handy in any space, precisely smaller areas, such as a student's room or a studio.
You get space during the daytime while using it as a bed at night or opening it up when someone comes to visit. We like this product because it has a contemporary modern design feel, suitable for most living areas. It's easy to use since the cushions are attached to the sofa itself, so all you have to do is fold it out, and you'll have a bed for two.
Its frame is solid and made from engineered wood, while the used fabric on top is hardwearing but soft polyester fabric. Yoko has the following dimensions as a sofa: width of 180cm, depth of 90cm and height of 78cm. However, know that it doesn't come with a warranty, which is understandable considering its price.
There are many colour options such as grey, red, gold, silver, cream, black and brown. The cushions are made out of a sprung foam, which assures a comfortable seat or sleep situation. This product has been a press favourite for some time and has even been featured in The Telegraph.
Key features:
Click Clack bed
Doubles up as a sofa
Multiple colour options
Three-seater sofa
Hard-wearing & soft fabric
2. Haze 2 Seater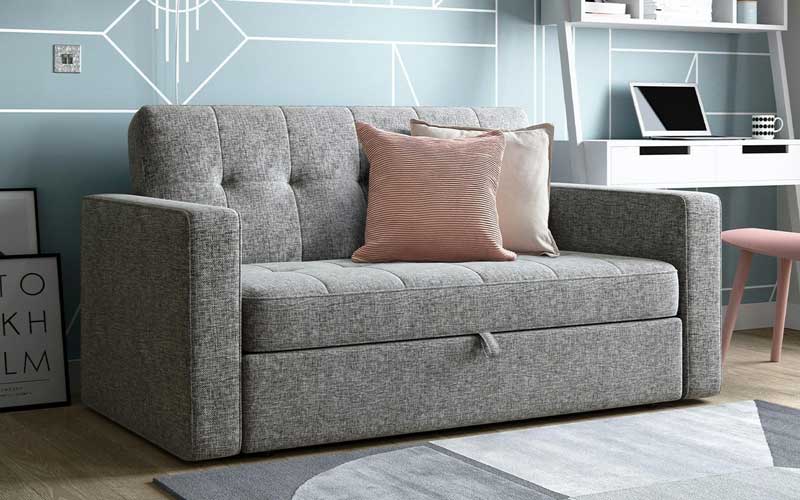 One of our personal favourites is the Haze, a modern luxury two-seater sofa that combines style, comfort, and practicality without compromising living space.
This stylish item features a pocket spring seat and sleeping area that provides comfort while seated and support when sleeping. And that's the end goal, right? You can easily convert it into a double bed with the simple 'Click-Clack' mechanism it comes with. It's super easy to transform in a matter of seconds.
Haze's option is made from woven fabric and you get to choose from two different colours: grey and natural (a.k.a. beige). Most people short on space still want to have an item that won't compromise on style, so don't waste your time and grab this beauty with set dimensions: H91cm x W163cm x D89cm. When you buy it, you'll get a 1-year guarantee, which will protect your purchase.
And if you want to make it a full set, the manufacturer offers a matching Haze chair and Haze ottoman footstool so that you can have a chic and practical suite for your room. Right now, the Haze 2 Seater is 50% when purchased in a bundle with the chair and ottoman, so don't waste time and jump on that deal!
Key features:
Supportive pocket spring sleeping area
Pop up mechanism with 'Click-Clack' back
Two-seater sofa
Easy assembly: 1 hour
Warranty: 1-year
3. Haru Single Chair Bed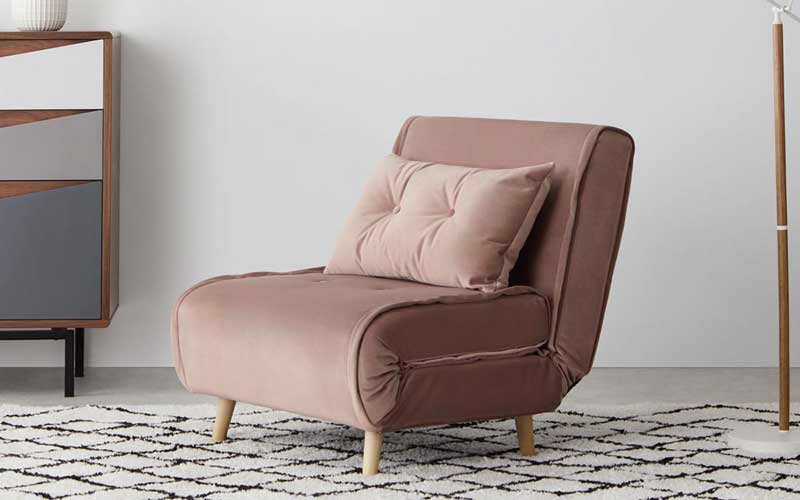 Compact in size, the Haru Single armchair is ideal for homes where you want to be prepared for guests but don't quite have the space to spare. This Haru product is available on the well-known furniture supplier MADE, which creates high-quality pieces without the expensive price tag, making it a popular and desirable option.
If you're not a fan of a floor mattress and you want a compact item that folds out as a bed, this option will provide you with everything you want and need. It's modern-looking, and it can be a great accessory to any home and room.
You get to pick from two sizes: a single bed (182 x 77 x 13 cm) or a 2-seat one (182 x 120 x 13 cm) that will offer a bit more room. Both options are inexpensive and come in various colours: Cygnet Grey; Quartz Blue; Sherbet Blue; Butter Yellow; Faux Sheepskin and Marshmallow Grey. Each of these colour versions comes with a different colour chair leg.
The mattress is made from foam, the frame from pine and the fabric is woven. When it's open, it is 182cm long, but when it's used as a chair, it only needs 77cm. Save space while having an actual bed for your guests to rest on!
Key features:
Affordable chair bed
Tightly woven fabric
Pine frame
Six colour options
Two sizes
4. Birlea Aurora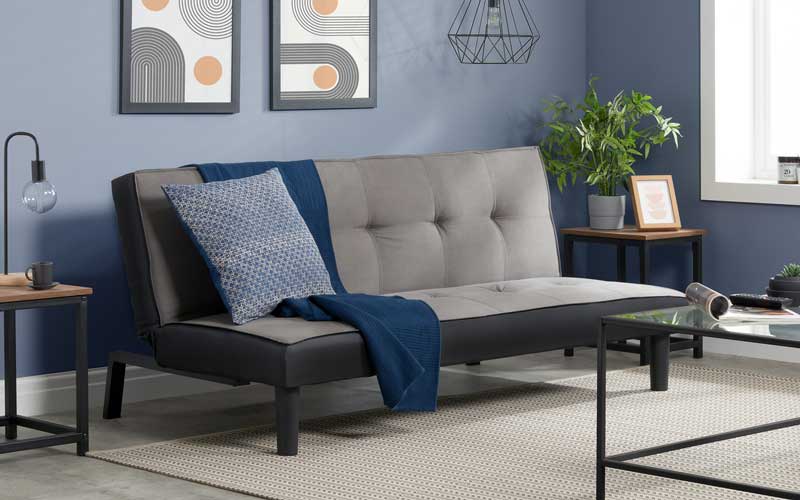 The Aurora sofa bed is a bargain like no other! It is a 'click clack' style sofa, meaning the back flattens to make the bed. This stylish product comes in a grey velvet colour in one size: L178cm x W105cm x H78cm, suitable for one adult or two children.
We find the Aurora sofa a contemporary and minimalist product that's ideal for smaller set-ups and spaces. This Birlea item features generous internal padding on both the seat and back surface, ensuring you will be comfortable sitting on the sofa or sleeping.
Aurora's wooden frame and padding are upholstered in a luxurious and hard-wearing fabric, including a textured woven finish on the outer edge. It can hold a maximum weight of 250kg, making it the ideal solution for any overnight guest.
Depending on the place you buy it from, you can receive a one to a five-year warranty and free two-person delivery.
Key features:
Affordable price
Click Clack bed
Polyester fabric
Maximum weight load 250kg
Warranty: 1-5 years
5. Dreams Gallway 3 Seater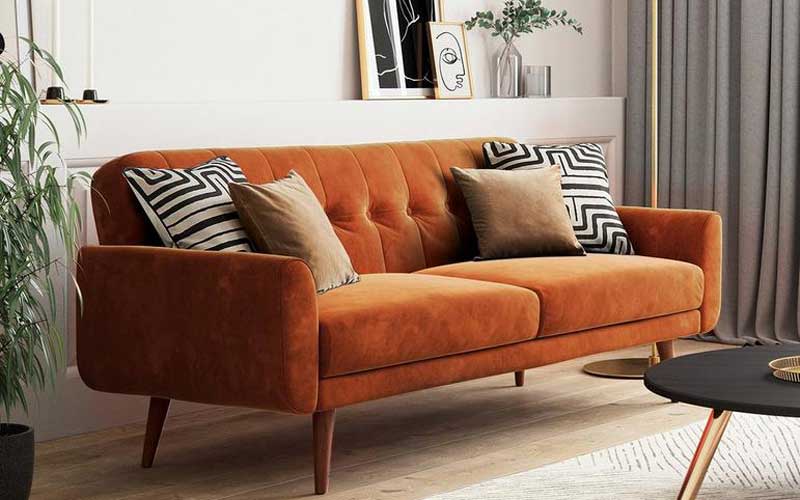 The Dreams Gallway is a lavish-looking sofa suitable for most modern lounge areas, giving it a modern twist on the traditional 'click-clack style bed.
It comes in four clours in a velvet looking fabric which can be orange, green, grey or navy blue, which is 190cm long by 112cm wide. The Gallway can be purchased in a bundle with a chair and footstool to receive a well-rounded last touch to your room.
This three-seater sofa can comfortably fit two people for sleeping on its pocket spring cushions when the backseat is folded down. That is the same length as a standard single or double mattress. Gallway has armrests that stay in place at both ends so you won't fall off the end while sleeping.
The Dreams Gallway soft cushions come with a one-year guarantee and a free delivery service for the UK's mainland.
Key features:
Click Clack bed
Supportive pocket spring
Velvet look fabric
Three seater
Warranty: 1-year
How to choose the best guest bed for your needs?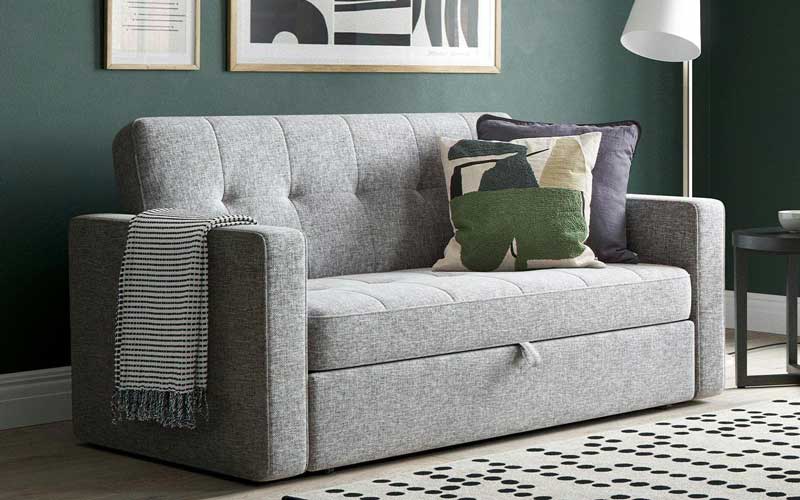 Deciding on a purchase, especially one that's associated with rest and your guests, can be a big and overwhelming decision. To make things easier, here are some factors you'll have to consider:
Intended Use & Size
The first thing you need to think about is what you intend to use the sofa for and how much space you have. You don't want a large piece of furniture in your small flat, which will take the entire room.
Consider the availability you have and the number of people you'd like to accommodate on your sofa. It's a great idea to think about how often you intend to use it because some products are advertised with non-regular use.
Another factor is storage. Do you need a sofa that double as an ottoman or some sort of storage?
Comfort & Support
You want your guests to sleep comfortably and feel supported throughout the night, which is why you shouldn't just assume that every model is going to work for its intended purpose.
When you're buying a new product, you should ensure the outer frame is durable and strong to hold people's body weight. Also you want to find one with an easy opening inner frame (if there is one) that can support the number of people who will be using it.
Sometimes you can make your guest's bed more comfortable by getting a lovely mattress topper, a soft duvet and some plush, fluffy pillows to go with it.
Ease of Operation
As we mentioned above, your guests need to be able to use your sofa with ease. For example, a pull-out item requires you to remove the cushions, lift a metal frame, and bring the mattress on top. Whereas a "click-clack" sofa will convert to a mattress the second, you tilt the seat portion back and pull it forward.
Before making your final choice, consider the difficulty that can come with a sofa bed.
What are the different types of sofa beds?
In general, there are numerous variations in terms of design, but only two main types of sofa beds, and they are either the ones with a click-clack mechanism or a pull-out frame.
Sofas with click clack mechanism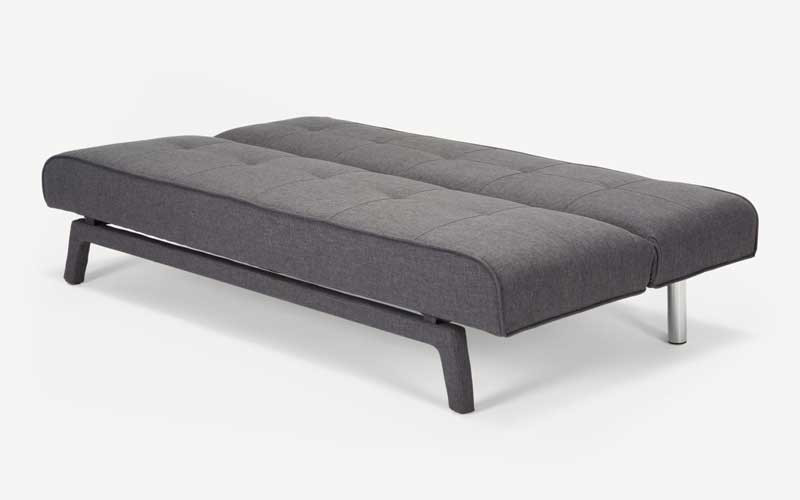 A click-clack sofa is one that can be clicked down flat, and more specifically, its cushions. They are the more affordable option, but usually, the pull-out item is more comfortable and supportive.
With a click-clack, you sleep directly on the sofa cushions and often, there is a gap in the middle, thus why they aren't recommended for everyday use. However, they are easier to operate since all you have to do is tilt the seat back and pull it forward. They take less space and are suitable for small flats and studios.
Pull-out frame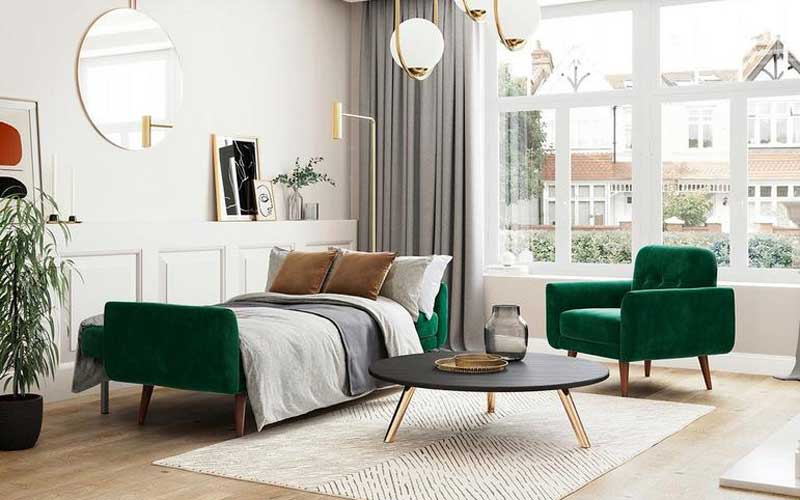 A flip out sofa is one where you remove the seat cushions, pull out a frame with a mattress inside and reveal a bed. This option takes longer to operate but is more comfortable and sturdy. In most cases, it is pricier than the click-clack choices, but it can handle more bodyweight and has better aesthetics.
Overall, both options have their advantages and disadvantages, so it's up to you to decide what you're willing to compromise on! However, if you are wondering if there is a difference between a sofa bed and a chair bed, make sure to check our guide on the matter.
Bottom line
Sofa beds are an excellent solution for your family and friends when they stay over while being a stylish and versatile product.
No matter if you're searching for a permanent guest bed for your spare bedroom or you want to have an option that can convert into a bed in your living space, there are many incredible items. You have to consider the comfort levels and compare price point depending on the inclusion of mattresses or extra features.
All of the bed products we listed above have great customer reviews and are well received. We hope you could find what you were looking for in our guide when it comes to the best guest bed the market has to offer. To simplify your shopping experience, we've selected the top 5 options for 2021 and beyond.
Brands in the bed industry frequently change, and so do the products they offer, which is why we will continue to provide you with the most up to par information. We hope that this article was helpful, and you could find what you are looking for. If not, we'd love to hear your thoughts in the comments below!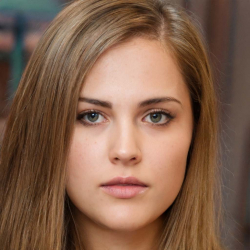 Latest posts by Isabelle Harris
(see all)