There has been a stereotype that silk pillowcases are just a luxury purchase. However, that has changed drastically in the last years since silk has hair-protecting and skin-smoothing benefits that no other pillow cover can offer.
But those attractive beauty perks won't benefit you if the pillowcase isn't regularly cleaned. Since silk is a delicate textile, there are specific wash rules you'll need to follow to get the sleep, hair, and skin of your dreams.
How to machine wash your silk pillowcase?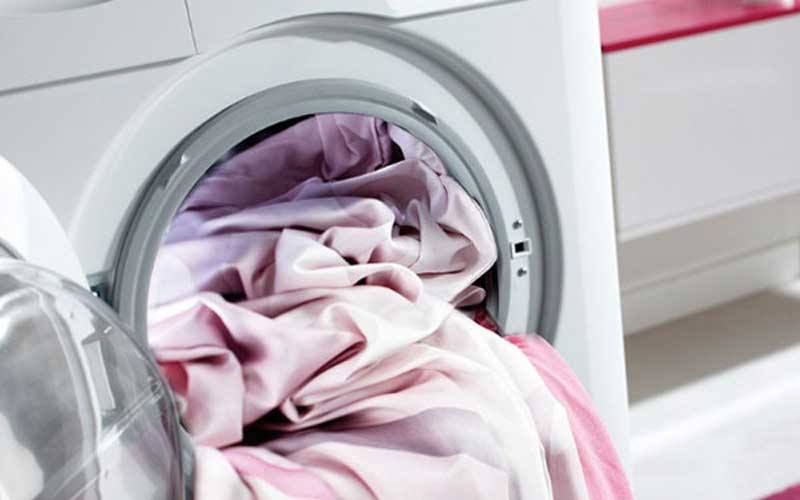 Not every silk pillow cover can be machine washed, which is why before you put it in the washer, make sure to read the product's label and see if you can. Often the manufacturer will provide helpful tips on how to machine wash, but if he doesn't have clear instructions, here are a few simple steps that you can follow:
Only use mild detergents
Avoid detergents that contain enzymes and brighteners
Put the washing machine on a delicate cycle (shortest spin cycle)
Use a mesh bag for extra protection
Always separate colours
How to hand wash your pillowcase?
When it comes down to silk, your best option is to wash it by hand. You can do so by fooling these instructions:
The washing process shouldn't take longer than a few minutes (don't soak for too long)
Use a liquid detergent designed for silk in a clean container or bowl
Only use cold water for the hand washing process
While washing, don't twist, ring, or pool as it might break the fibres
Rinse the silk fabric with cold water
Then it's time for a second rinse where you should add a tablespoon of desolated white vinegar (dissolves outline traces)
Do a third and final rinse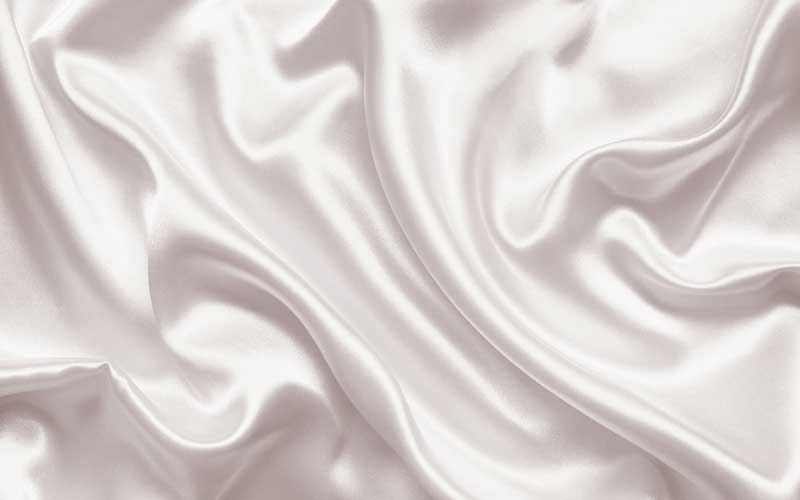 How to dry silk pillowcases?
After you've washed your silk pillowcase, it's time for you to learn how to dry it. Since this is a delicate fabric, there are a few do's and don't you'll need to know about to care for your purchase correctly. Here is everything that may be of concern:
Silk shouldn't be wrung or twisted
It should be rolled or laid on a white towel
Exposure to direct sunlight isn't recommended (damages the silk fibres)
If hung to dry, wooden drying racks should be avoided (can leach dyes or stains into the fabric)
Don't put silk items in the dryer (heat damages silk fabrics)
How to choose a suitable detergent for silk?
As we mentioned above, some products can be machine-washed, and others have to be washed by hand. No matter the chosen technique, picking a gentle detergent is an absolute must.
Silk is a natural fibre, which is what makes it so great for sensitive skin and beauty sleep in general. Still, it's also very gentle as a textile and detergents that are either too acidic or too alkaline will cause those fibres to harden. We highly recommend looking for a product with neutral pH, which is specifically formulated for silk since it will help you maintain its structure for longer.
What products to avoid when washing silk?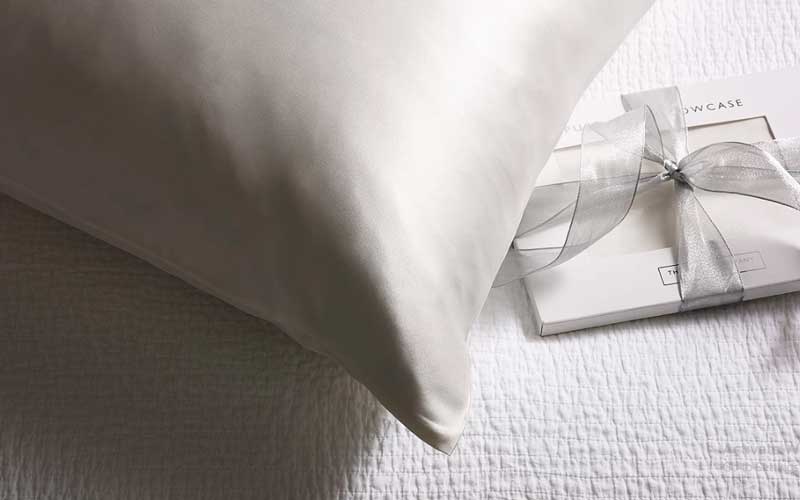 You can't use every type of detergent when washing silk because you can destroy its structure. Avoiding harsh detergents, bleach, fabric softener, or any optical brightener when laundering is highly advised.
This type of detergent can discolour or even damage the silk fibres, which is why you should be mindful of the choices you make. Most people think that dry cleaning is always a solution, but that's not the case here. Washing by hand and drying on top of a towel is always the best option!
How often should you wash a silk pillowcase?
Your sleep hygiene is crucial to the quality of your sleep, which is why keeping your pillow cover fresh and clean is essential. Just like most bedding, silk pillowcases should be washed once a week to avoid bacteria buildup.
Typically, we sleep on a pillow every night, which means our body's oils will accumulate on our bedding over time, which can lead to a breakout. That's why for the sake of your skin, hair and sleep, you should add it to your weekly clean up list.
When should you replace a silk pillowcase?
Just like anything else, a silk pillowcase will last longer when it was properly cared for. The best way to ensure the longevity of your silk pillow covers is by using gentle products, washing it by hand and drying it away from direct sunlight on top of a towel without twisting them.
Silk is a delicate fabric, and if you have rips or other damages, that's a good sign it's time to replace it. You can do that by taking a look at our Top 10 Choices for the Best Silk Pillowcase!
Bottom line
Overall, silk is a fabric that requires delicate care. However, it's highly beneficial for your skin and hair. When it comes down to cleaning silk, your best bet is to hand wash your pillow cover with a mild detergent weekly and let them dry rolled in a white towel to prevent fabric damage.
Having good sleep hygiene will improve your sleep quality but sleeping on silk will give the soothing effect you need to relax. If you think we missed something on the subject or if you have any questions or concerns, please drop us a line in the comments below, and we'd try to respond as soon as possible!