If you're on the lookout for a new mattress and pocket sprung is on your mind, you are at the right place. We tested over 30 different models and some wildly exceeded our expectations while others, well, not so much. It was tough to choose a clear winner with so many great mattresses on the market, but we hope we made the right choice and we will try to help you make yours as well.
That's the sole reason we created LightSleeper as well – to help you choose the product that is right for you and you alone, and help you make that choice along the way. Companies can never pay to feature their products on LightSleeper, nor we are getting paid to recommend one product over the other – we are an independent resource and we only recommend products that have passed our tests and we feel that they are the best in their category.
We tested 34 pocket springs mattresses for this review and we had a really hard time choosing the winner – the number of good mattresses we received this time was a bit too high. We looked into the weight of each mattress, coils quality, amount of springs, fill and cover quality, as well as the price to quality ratio, materials, fabrics used and a few other options.
While the winners quickly started to emerge, there were some budget models that weren't too bad, just weren't good enough to be included in this article. You can find some, if not most of them here.
So without further ado, let's see what we think are the best pocket sprung mattresses in the UK today and why.
1. Silentnight Eco Comfort 1200 – Our Pick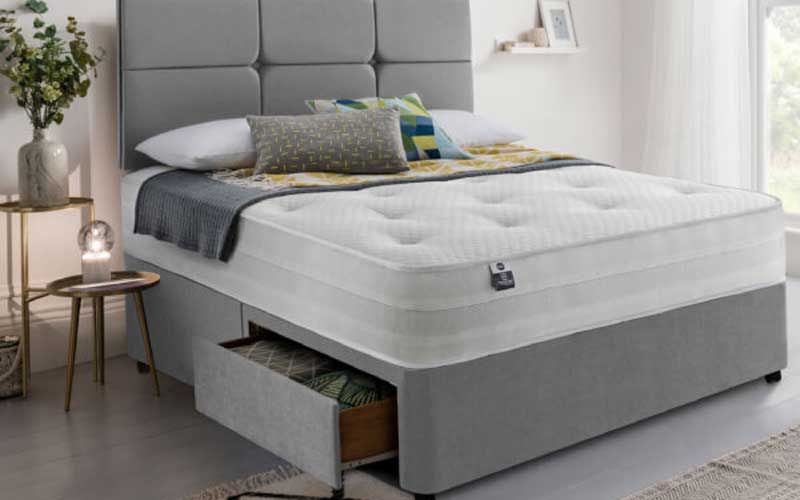 The Silentnight Eco Comfort mattress is one of the most popular coil mattresses on the market today and our personal favourite. It features Silentnight's advanced Mirapocket spring system, which was designed to offer tailored comfort and support. Just as the name implies, it has 1200 pocket springs that are individually responsive when held under tension in their fabric pockets. You receive targeted zoning across the surface that provides excellent spinal alignment and support where you need it the most.
The Eco Comfort 1200 is hand-tufted for enhanced durability and features Eco Comfort fibres. They add additional comfort, but what makes them even better is that they were made from recycled plastic bottles. And if that's not enough, the mattress is Allergy UK approved as it reduces moisture and the potential growth of dust mites and other allergens.
Keep in mind that the Eco Comfort mattress is double-sided and you should flip it regularly. It is a medium-firm model and it has reinforced edges for extra support. There is a relatively long five years warranty and a 60-night free trial period.
Pros
Made from recycled materials
Excellent crafstmanship
5 years warranty
60 nights' sleep guarantee
Very reasonably priced
Cons
A bit heavy (as most coil mattresses)
The free trial could be longer
The warranty could be longer
2. Dreamcloud Luxury Hybrid Mattress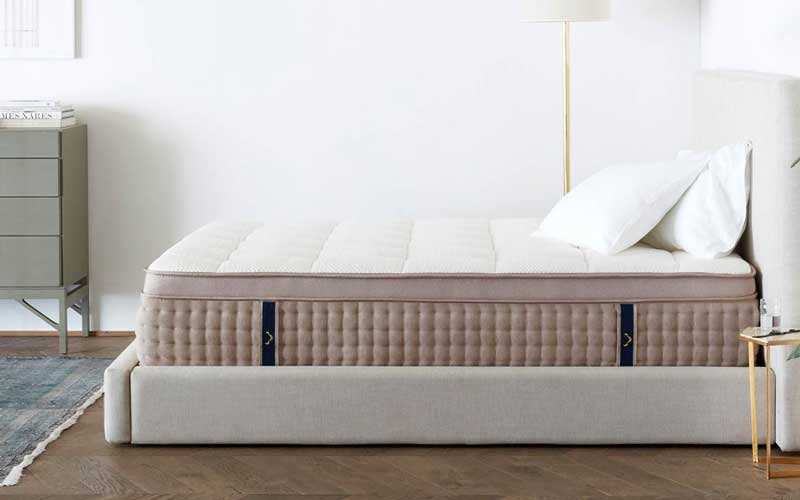 DreamCloud is an excellent mattress with five layers of premium materials. On top, we have the luxury quilted cover that brings breathability and premium softness. Second, we have the "Dream plush" memory foam providing deep contouring support. Next is DreamCloud's support foam layer, and right after that, we have the 15cm of 5900 premium pocket springs with ActivEdge™ technology.
They are what helps DreamCloud offer exceptional support, extended comfort life, roll-off, and a consistent sleep surface all the way to the edge. Lastly, we have the support foam base, which absorbs motion on top of the mattress.
The DreamCloud has 365 days trial period so you can test it out through all four seasons and make sure it's the right fit for you. It's the only mattress on this guide to have a lifetime warranty as well. It is a bit on the pricy side, depending on the size you need, but it's well worth the cost considering how well it performs.
Is it as good as the Silentnight's Classic 1200? Well, it might be a bit better overall, but given the exceptionally high price, we feel that Silentnight's Classic is a better overall proposition compared to Dreamcloud. You do get, however, a year to test it and make sure it's the right choice for you.
Pros
Unique coils system
Lifetime Warranty
365 nights free trial
Cons
The free trial could be longer
Disproportionate pricing
Heavy
3. Sleepeezee Backcare Deluxe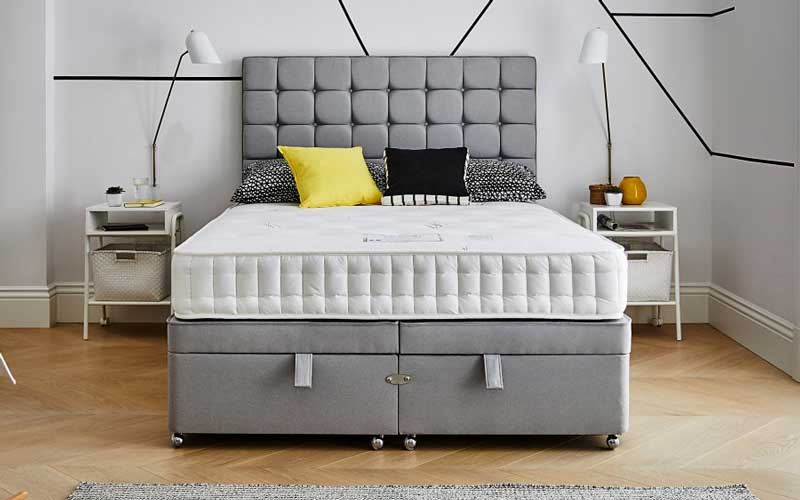 The Sleepeezee Backcare Deluxe is a 1000-coils mattress with responsive support where you need it the most. It is on the firmer side to help care for your back, making it perfect for people with back pain. It can work great for individuals who suffer from allergies because it has a hypoallergenic filling.
Sleepeezee is our budget choice for more than a few reasons. Not everyone wants to spend a fortune, but everyone wants to get a quality product, and Sleepeezee gives you both. It is expertly hand-tufted to secure the fillings and to improve its durability.
You can also flip it every once in a while to help it last longer without sagging and having indentations after a few months. It also has air vents that improve airflow throughout the mattress. And if you want to "test drive" the Sleepeezee mattress, you can do so with Sleepeezee's 60 nights trial period and five years guarantee.
Key Features:
1000 pocket springs
Hypoallergenic fillings
26cm Depth
Most standard sizes available
Pros
Very reasonably priced
Great for people with back pain
5 years warranty
60 nights' sleep guarantee
Cons
A bit on the firm side
The warranty could be longer
4. Vispring Baronet Superb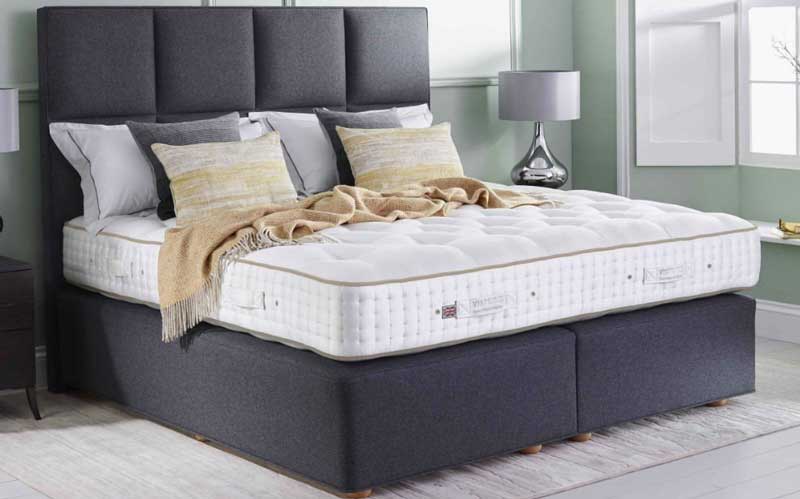 The Vispring Baronet Superb is a unique mattress with a single layer of springs. It has impeccable craftsmanship that brings us 1326 hand-nested calico pocket springs with four possible spring tensions: soft, medium, firm, and extra firm.
The Baronet is exclusively made from natural fillings such as horsehair, bonded British fleece wool, and cotton.
Unlike most, the Vispring can be used on any good quality base. If you're a fan of fine-quality products, you will see the perfection that comes with the Vispring Superb. With the finest quality ticking and hand-tufted with felt washers, this option is like no other.
Its craftsmanship is shown in the two rows of hand side-stitching and the whooping 30 years guarantee.
Key Features:
1326 hand-nested calico pocket spring
All-natural fillings
21cm Depth
Hand-tufted
Warranty: 30 years
5. Relyon Ortho Support 1500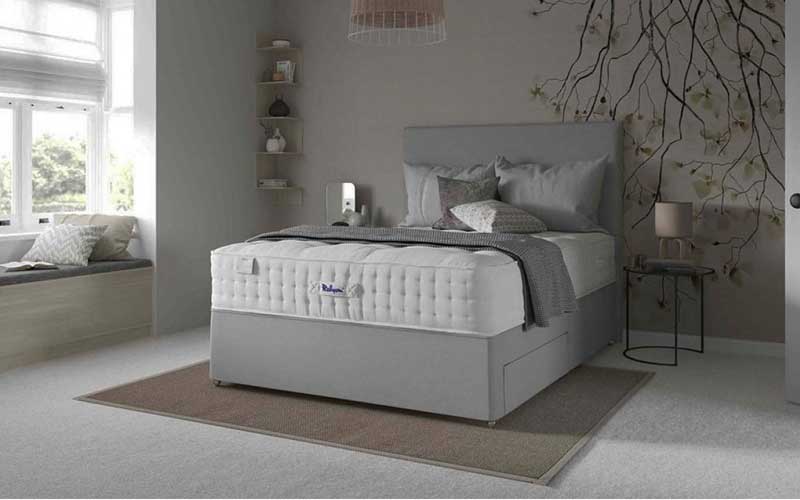 The Relyon Ortho is ideal for those looking for the utmost support, with 1500 independently moving pocket springs that follow and support your body shape and weight. This item is available in one tension only but in five different sizes.
With a depth of 30cm, the Relyon Ortho is constructed with a deep memory foam layer with pressure-relieving properties. The foam used in the bed provides a resilient and supportive surface feel, while the three rows of side stitching give it a more robust mattress border.
Relyon is a hand-tufted product with a Cool Comfort fabric technology, which will help balance your body temperature due to the cotton filling with excellent absorption qualities.
Overall, Relyon is a top competitor because it is one of the few brands with a 'Manufacturing Guild Mark' which is a sign of quality and so are the eight years of warranty that come with it. This Ortho mattress is one-sided, so you can rotate it regularly to extend its life.
Key Features:
1500 pocket springs
A deep layer of memory foam
3 rows of side stitching
Trial Period for Returns: 14 days
Warranty: 8 years
How to choose a mattress with pocket springs?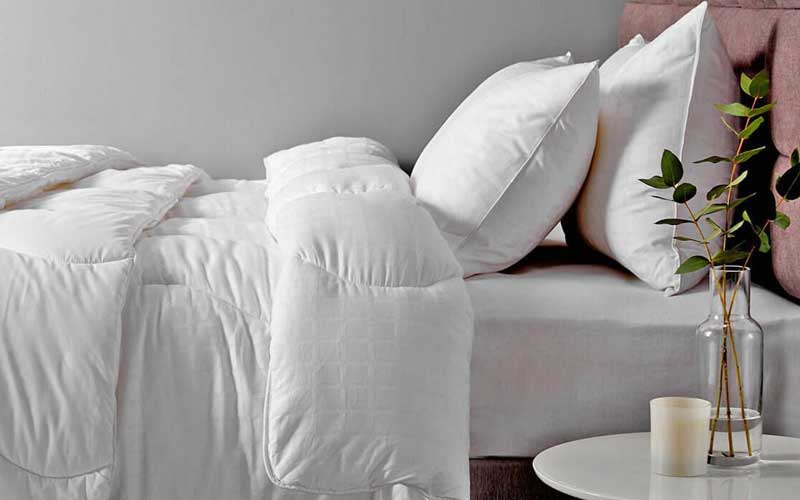 When you're shopping for a pocket sprung option, there are a few features you have to keep in made to make the right decision. These factors are the following:
Type Of Coil
The first thing you want to do is ensure that you aren't getting an open coil mattress since they are different from pocket sprung ones. They are different in regards to how the coils are made. For example, open coils are left open in the base layer, whereas, pocket sprung choices are individually sewn into pockets.
Not only does this lower the quality, but the number of coils used in an open coil design is a lot less than in-pocket spring ones. Therefore, pocket options provide a higher level of strength and deliver more support.
Number Of Coils
If a manufacturer praises itself for creating high-quality pocket sprung products, it must have at least 1000 springs. However, some brands might be using 10 000 coils, but that means they are working with smaller pieces.
We strongly recommend that you stay above 1000 coils if your purchase is for an adult, you can go lower if you're buying a mattress for your child. Always make sure to read the information about the number of springs, so that you don't get a bed that's best suited for kids for yourself.
Construction
Usually, a high-end pocket sprung item will be handcrafted. Thus the brand will surely state it in its product details.
There have been many discussions about handcrafted and quilted options, and which one is better. Most will agree that handmade products wear more evenly than quilted ones. Usually, that's because they are dual-sided and are regularly turned.
Type Of Bed Base
Let's be honest, even if you have the best mattress in the world, if you don't have a suitable bed frame, you might struggle with falling asleep and getting a good night's rest.
Sprung mattresses are considerably heavy, which means that not all types of frames and bed bases will work. That's why you need to make sure your base has the structural strength to carry it. Before you buy a mattress, check if it is suitable for your bed.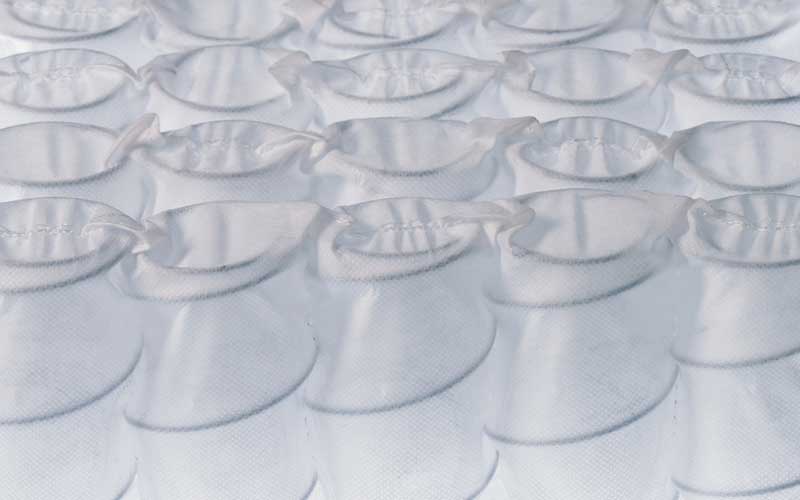 What is Coil Count in a mattress?
Coil count is the number of coils/pocket springs in a mattress. Most manufacturers indicate the coil count for a king-size bed, and typically it will range between 850-1,200.
However, we recommend choosing an option that's 1000 or above. With over 1000 springs, the difference is arguable, and your body will feel it for sure. Pocket sprung choices usually are cheaper than memory foam or hybrid ones. With that said, more pocket springs are positively correlated with price.
What is a Pocket Spring Gauge?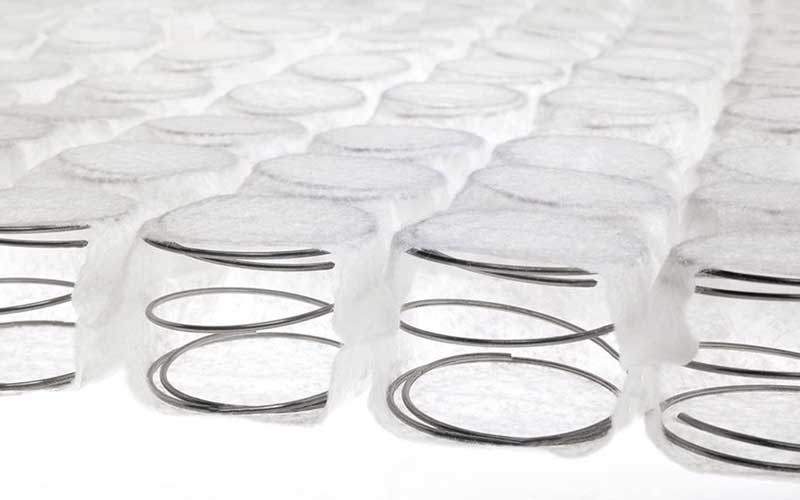 The easiest way to describe a gauge is the thickness of a spring. Typically it will range between 12-18. If you have a lower gauge number, you will have a firmer spring option that provides longer-lasting support. Whereas, a higher gauge means thinner coils and more gentle support.
Final Words
We hope we managed to shed some light on pocket sprung mattresses and show you what you have to factor in in order to get yourself the best model for you personally. Mattress brands frequently change, and so do the products they offer, which is why we will continue to provide you with the most up-to-par information.
We hope that this article was helpful and that you could find what you are looking for. If you have any questions or concerns please drop us a line in the comments below.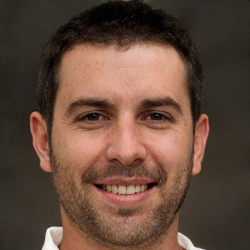 Latest posts by Martin Harris
(see all)