Best Silk Pyjamas For Women
Last Updated on December 1, 2021
Whether you want to upgrade your nighttime attire or you want to add some luxury goodness, you have to consider silk pyjamas. You no longer have to sacrifice style for comfort with silk, and we are here to a range of silk slips, boxers, and cami/tap sets!
But how can you choose a quality option that fits the bill and checks all the boxes? There are many options on the market – from high-quality products from reputable companies to cheap Chinese items that we wouldn't recommend to our worst enemy.
That's why we created LightSleeper – to help you choose the product that is right for you and you alone and help you make that choice along the way. Companies can never pay to feature their products on LightSleeper, nor we are getting paid to recommend one product over the other – we are an independent resource, and we only recommend products that have passed our tests, and we feel that they are the best in their category.
So let's see what we think are the Best Silk Pyjamas today and why:
1. LilySilk Women's Set – Editor's Pick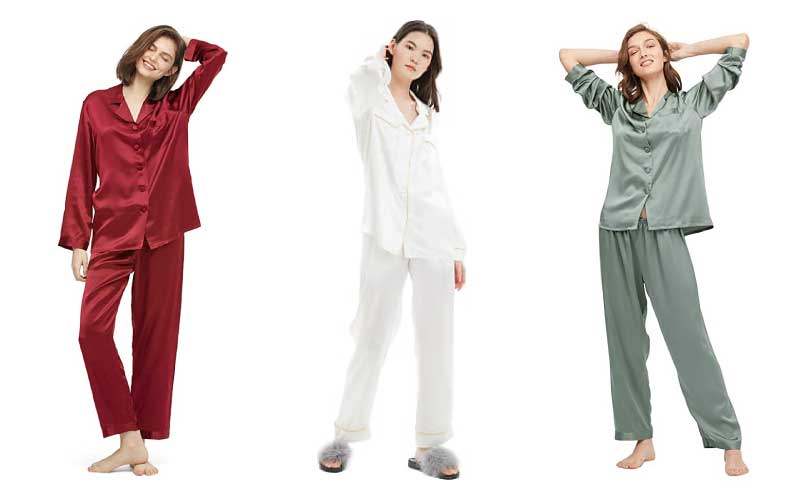 First on our list is the LilySilk Silk Pyjama Set with its soft feel and elegant design, easily winning the Editor's pick in this category.
LilySilk's pyjamas are crafted by durable 100% 22 Momme Mulberry silk suitable for all seasons. This pair of PJs is available in fourteen colours with sizes from XS to XXL. It is a long sleeve set with banded cuffs and silk-wrapped buttons for front closure on the top with a cosy classic notched collar.
The bottom is full length and has an elasticized waist with a drawstring. LilySilk's set is OEKO-TEX® certified, meaning it is free from additives. LilySilk offers an enjoyable feeling for sleeping and lounging, with a royalty experience.
2. LIBERTY Desert Rose – Luxury Choice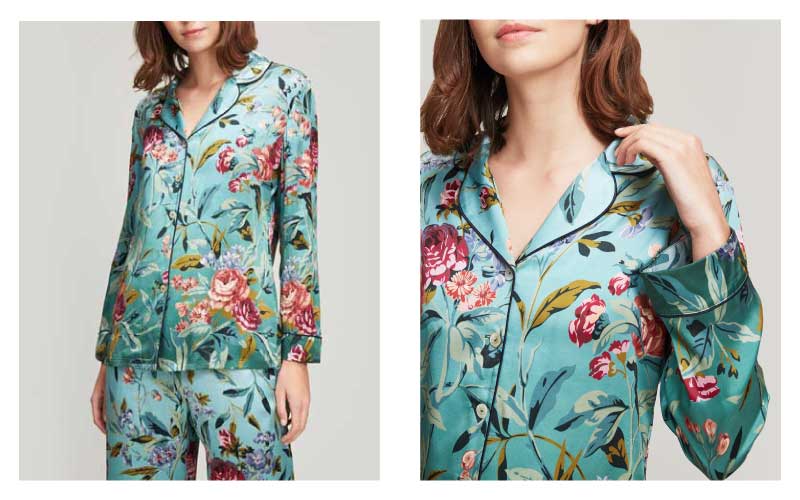 Liberty has designed one of the most luxurious silk satin pyjama sets on the market. These silk PJs are made from 100% Silk Satin excluding the trims. The Desert Rose design is either green or pink and comes in sizes from XS to L.
The Liberty in-house team designs this beautifully crafted pyjama with long sleeves and shell buttons with elegant piping on cuffs and along the edge of the collar. Liberty's bottoms come with an adjustable drawstring trouser waist and side pockets.
Elegant and lavish are the best way to describe the LIBERTY Desert Rose set that non-textile parts of animal origin and is dry clean only.
3. LONXU Women's Satin – Budget Choice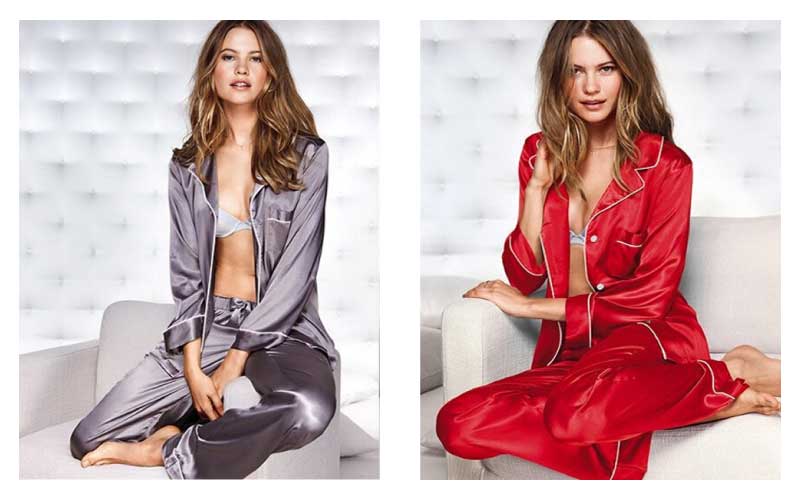 For our budget-friendly silk pajama sets, we have LONXU's Women's Silk Satin with long sleeves. This product is made with lightweight silk satin, with a smooth feeling that will help you fall into a blissful sleep.
LONXU is available in nine colours in sizes between XS – 3XL so that you can find the right fit for you or your loved one. This set's top comes with a pocket and shell buttons, whereas the bottom has an elastic waist with a drawstring.
LONXU's sleepwear has a notch collar to create a timeless classic piece suitable for daily wearing and easy to wash.
4. Marks & Spenser Silk & Lace Trim Camisole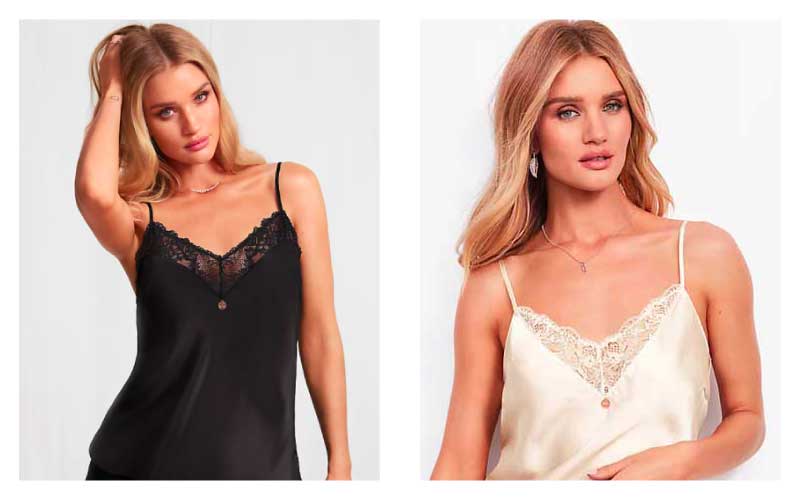 Bring some vintage-inspired glamour to your sleepwear collection with this Rosie Exclusively for M&S camisole. Marks & Spenser offer this beautiful camisole in three colours in sizes 6 to 22.
You can purchase Rosie sleepwear as a set and separately. It made from 88% silk, 9% polyamide, 2% elastane and 1% metallic (exclusive of trimmings). This Marks & Spenser's camisole is designed with French-designed lace, with signature, rose gold hardware adding a touch of sparkle.
Rosie's loungewear collection is considered a timeless option with added stretch enhancing the comfort factor.
5. White Company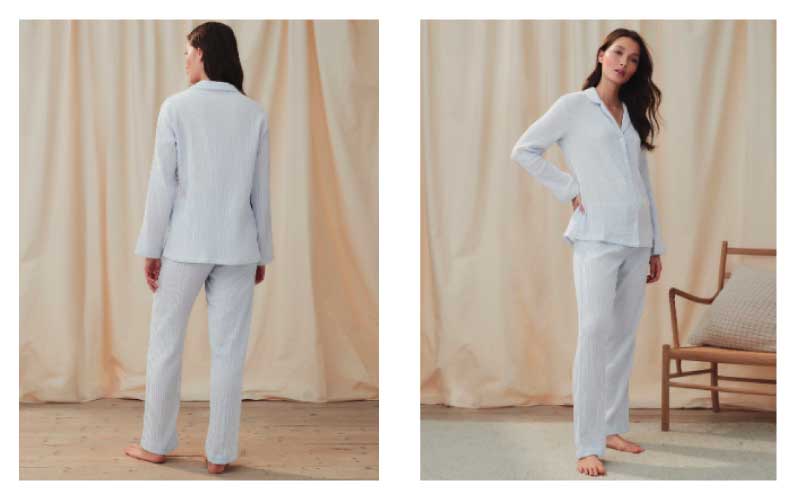 The White Company has crafted a set from luxurious pure silk with contrasting ivory stab-stitch detailing around the collar, centre-front, pocket, and cuffs of the top, and the hem of the pull-ons.
This is what you've been searching for to elevate your bedtime experience! The White Company pyjama set is available in pale blue and blush in sizes from XS to XL. It is a luxurious 19 momme (momme refers to the weight of silk).
The fit is relaxed, with pearl buttons on top and an elasticated back. White Company's classic pyjama set comes with a FREE standard UK delivery on orders over £50 and has to be hand washed.
6. White Company Lace-Trim Cami & Shorts Set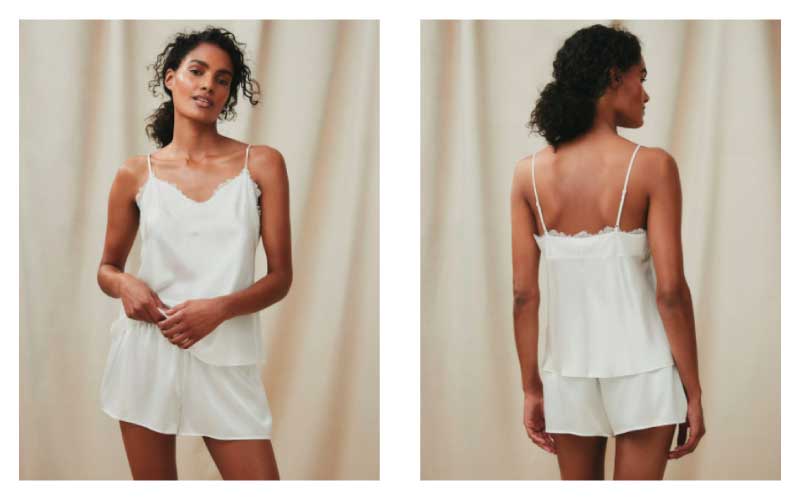 White Company's Lace-Trim Cami & Shorts Pyjama Set is a sophisticated choice made from luxurious pure-silk with a band of scalloped eyelash lace stitched on to the gentle V-neckline. You can purchase it in either ivory or anthracite in sizes ranging from XS to XL.
The top has delicate and fully adjustable straps with a straight back, while the shorts have a comfortable elasticated waist for the perfect fit. And if you want the full experience, you can complete it with a calming eye mask.
The secret to a good night's beauty sleep starts with this lace-trim set that has to be hand-washed while soothing people with sensitive skin or allergies.
7. LA PERLA Scoop-Neck Nightdress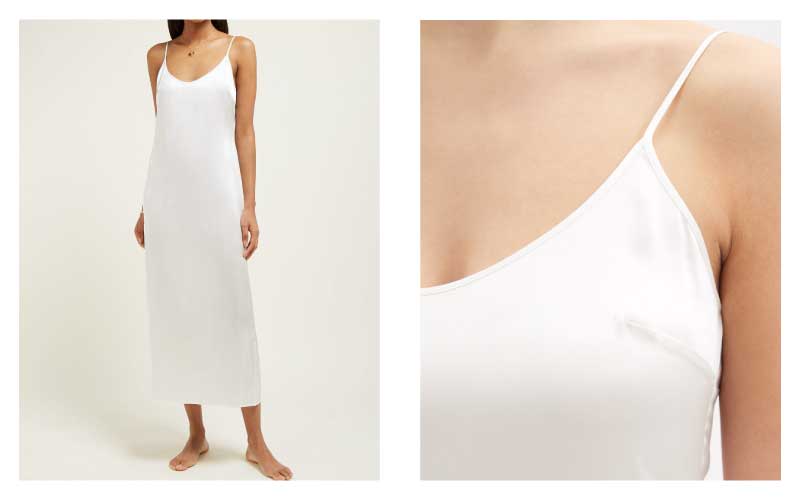 La Perla is an Italian brand founded in the 1950s in Bologna, from where silk manufacturing dates back to the 17th century. This Scoop-neck nightdress demonstrates the house's fascination with the luxurious fibre and impeccable craftsmanship.
The La Perla nightgown long nightgown comes in red, white and pink in UK's sizes 6 to 16. It's crafted from sumptuous silk charmeuse with a scooping neck and back suspended from slender, adjustable straps.
This delicate product has to be hand washed and air-dried. La Perla sleepwear is slim-fitting over the bust and through the waist and falls loosely over the legs.
8. SIORO Ladies Set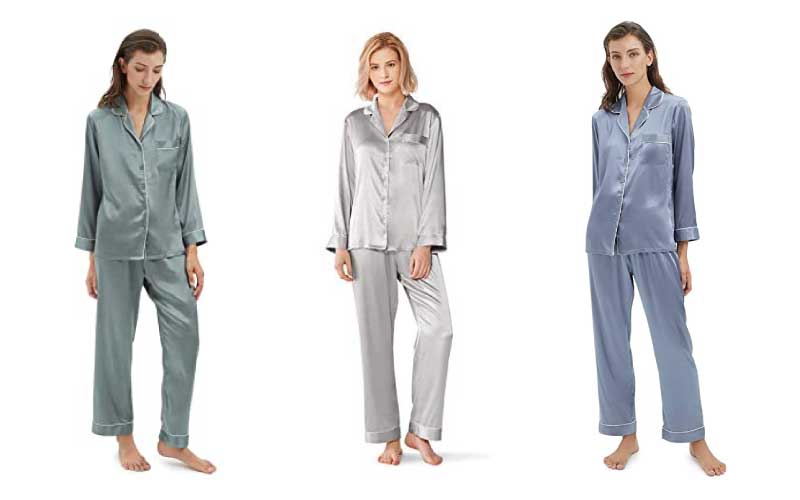 SIORO is another budget alternative with a silk-like fabric available in fourteen colour variations in the four standard sizes S to XL.
These 2-piece women's PJs provide a smooth and soft feeling that's comfortable and airy throughout the night. The SIORO women set is made from 100% polyester with long sleeves and contrast piping. The top is a relaxed fit with a button placket and a chest pocket.
Whereas the bottom is a regular fit with an elasticated waist that can better adapt to your body shape, allowing you to relax while ensuring that the pants will not slip off. SIORO sets can be machine washed on a gentle cycle and are suitable for lounging at home and travelling.
9. LilySilk Plant Print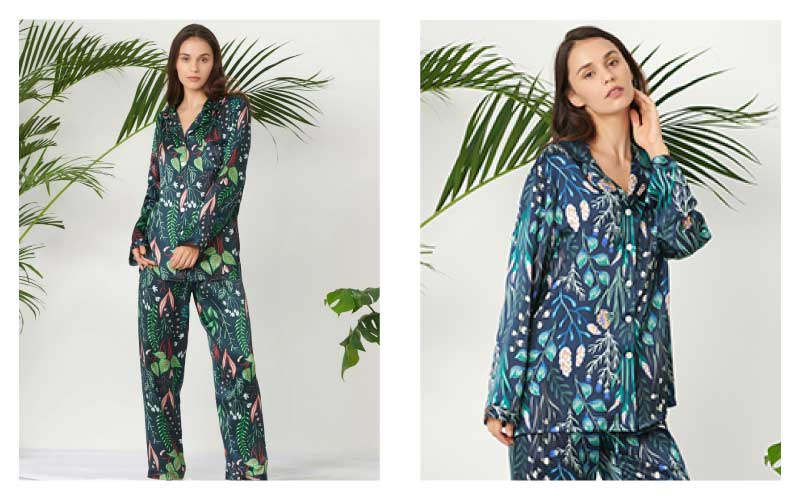 LilySilk Long Pyjama Set is made from high-quality 6A grade 100% silk of 19 momme silk weight that feels like a second skin with a stylish plant print.
The set print can be either dark green or blue and comes in sizes from XS to 2XL. In general, pure charmeuse silk, known for its effectiveness in skin nourishment and ageing prevention.
LilySilk fit is relaxed, with small buttons and a pocket on the top and an elastic band on the bottom. This set is supposed to be hand-washed. The LilySilk's set is breathable and hypo-allergenic for the ultimate sleeping experience.
10. GAESHOW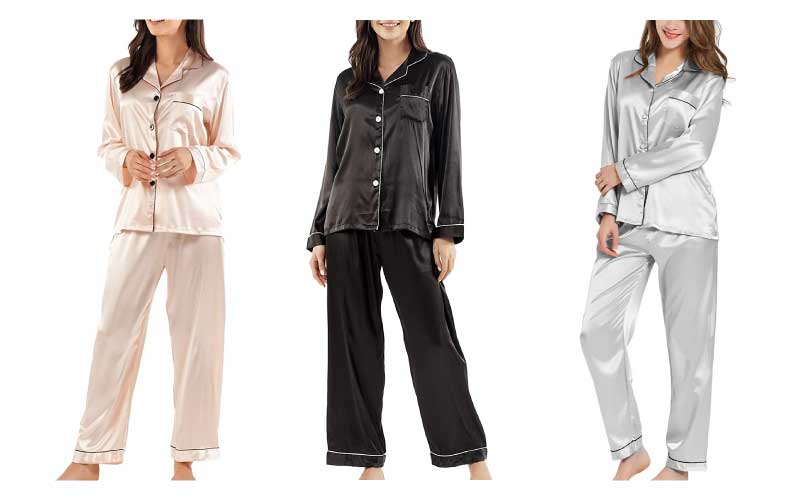 Last but not least, we have GAESHOW's Ladies Pyjamas Set made from soft and breathable polyester. It's available in seven colour variations in sizes from S to 2XL.
The set includes long sleeves button-down top and pants with an elastic waistband. The top has an attractive notched collar and a pocket. GAESHOW's pyjama offers a comfortable fit finished with contrasting piping, creating a simple and generous design.
This GAESHOW's sleepwear is suitable for all seasons and can be the perfect gift for girlfriends, moms, wives, daughters, and sisters.
Bottom line
There are so many silk pyjamas on the market that it can be hard to find one that fits just right. We've tried to list some of the most noteworthy items, each with its own qualities and incredible benefits.
All of the bed products we listed above have great customer reviews and are well received. We hope you could find what you were looking for in our guide regarding the best silk pyjamas the market has to offer. To simplify your shopping experience, we've selected the top 10 options for this year.
Brands in the bed industry frequently change, and so do the products they offer, which is why we will continue to provide you with the most up to par information. We hope that this article was helpful, and you could find what you are looking for.
Now it's our turn to hear from you if any questions regarding the subject were left unanswered. If you want to share some information, we would gladly hear about it in the comments below.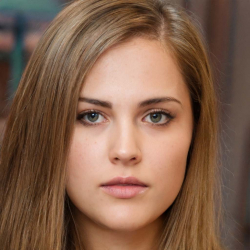 Latest posts by Isabelle Harris
(see all)