Best Mattress for Hip Pain – Reviews & Comparison
Last Updated on March 14, 2022
When it comes to hip pain and choosing a mattress for it, the thing you need to focus on the most is support.
Finding a product that provides the maximum support possible without leaving your personal preferences behind can be hard to find. That's why in today's article we'll talk about the "Best mattress for hip pain" and help you make an educated choice.
Understand that there isn't a "one size fits all" answer since there are many variables and preferences that can be involved in the decision making. With that said, let's discuss what you need to consider before getting a mattress for hip pain and what is the best option in your price range.
1. Simba Hybrid Pro – Editor's pick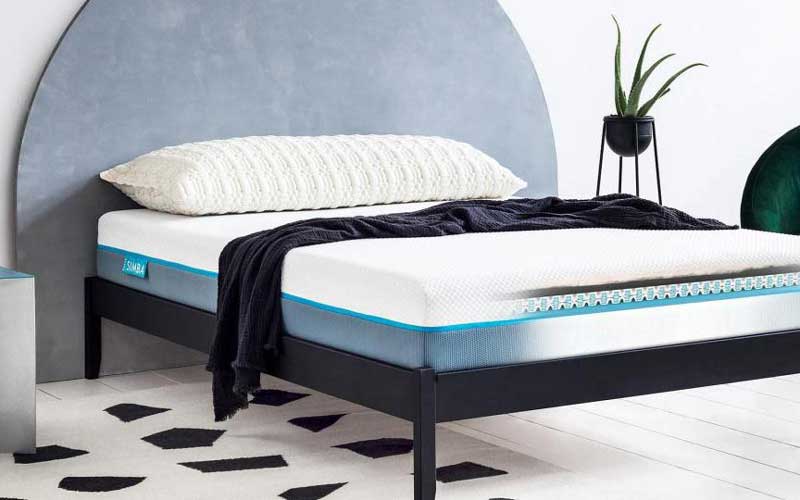 Everyone has a favourite, and the Simba Hybrid Pro is ours! This is the deluxe version of the Simba regular hybrid mattress, which provides us with support, squidge, bounce and breathability like no other.
Designed with four impeccable layers, the Simba Pro has a supportive foam core, a higher definition foam layer, 5,000 micro springs and an open-cell foam layer. That creates a mattress, which is on the firmer side, suitable for all shapes and sizes.
Simba is a brand that creates products that don't sag for years to come. Because of the added wool, your body doesn't sweat as much, and if you share the bed, you won't be disturbed when your partner tosses and turns.
Key features:
4 layers of construction
5,000 micro springs
Micro pocket spring, foam, wool
Trial Period for Returns: 200 days
Warranty: 10 years
2. Casper Hybrid – Premium Choice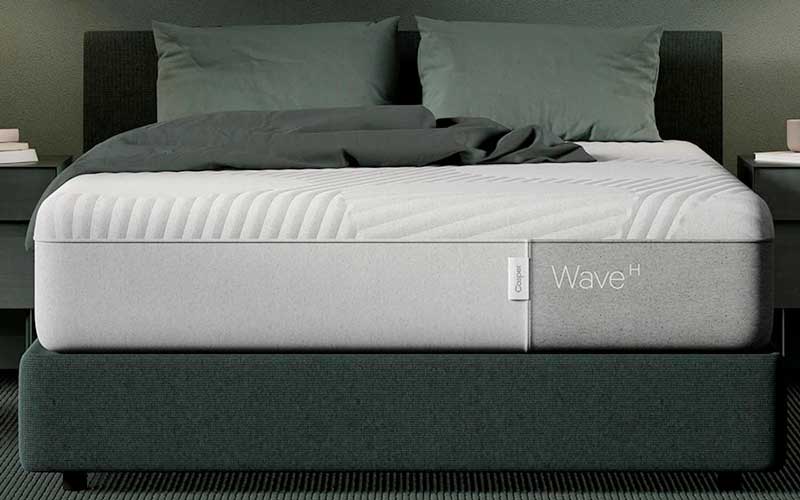 Next on our list is the Casper Wave Hybrid which combines its legendary foams with a base layer of springs, to create an option with great bounce and airflow.
Casper comes with three layers of construction. The top layer is made of breathable polyurethane foam, the second one is from breathable zoned polyurethane foam with encased springs and the third of contoured memory foam.
With a lavishly plush and stretchy top, you will be extra cosy and relaxed. However, keep in mind that it is extra "bouncy", and if you're sharing it with someone, you might feel each other's movements.
Key features:
3 layers of construction
Memory foam & springs
No ozone-depleting chemicals
Trial Period for Returns: 60 nights
Warranty: 10 years
3. Nectar Sleep – Worth Considering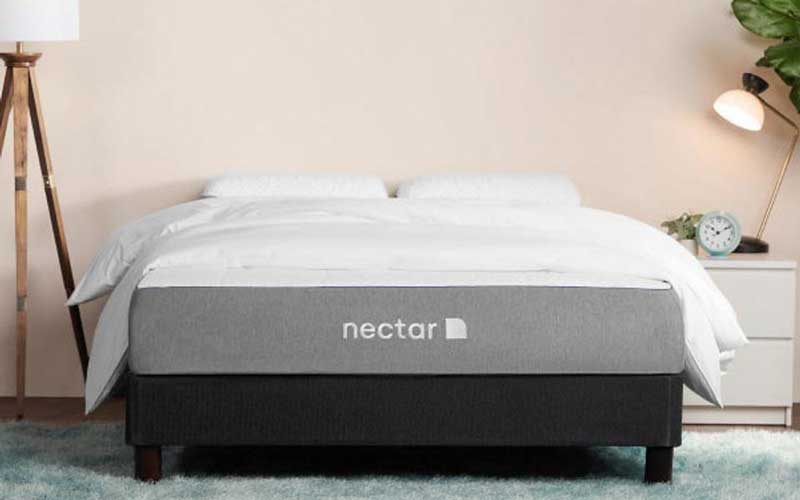 Nectar is one of the most popular mattress brands in the UK, but what makes it stand out is the unbelievable 365 days trial period you get with your purchase.
This is the first and only mattress company in the UK to be climate neutral, which is a huge deal. The Nectar Sleep is constructed with three layers of foam, which makes it slightly firmer than most, but incredibly good for front and back sleepers.
The last and fourth layer is a soft quilted adaptive cooling cover, that will keep you cool at night and it that's not enough for you Nectar gives you a lifetime warranty with this product.
Key features:
4 layers of construction
Climate neutral
Memory foam
Trial Period for Returns: 365 nights
Warranty: Lifetime
4. Emma Original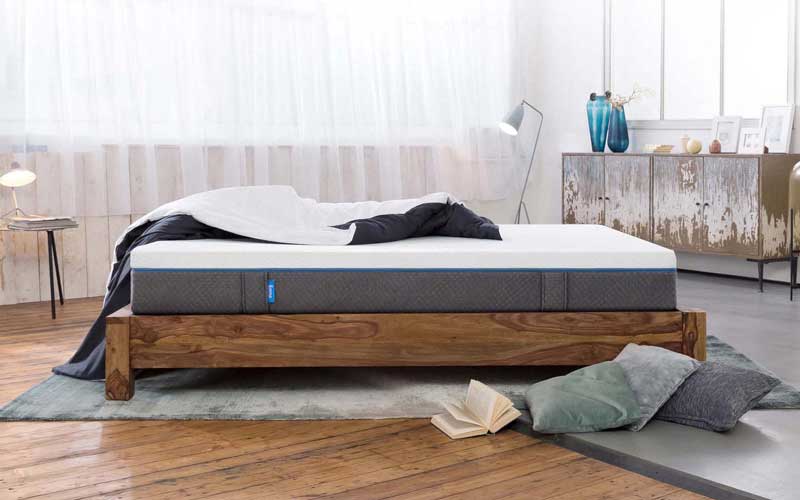 Emma has been a top competitor in the UK for quite some time now, and their Original mattress is the biggest reason why.
This long-lasting product has an exceptionally breathable top layer and two other memory foam layers. Emma has significantly more bounce than its competitors, and it's way easier to turn over with its handles.
It comes in a washable cover, which we consider the icing on the cake. Try it out now with the 200 day trial period, and if somehow you end up disliking it, you don't even have to repackage it when sending it back. The brand also offers free delivery and a 10-year guarantee.
Key features:
3 layers of construction
Washable cover
Memory foam
Trial Period for Returns: 100 nights
Warranty: 10 years
5. Otty Hybrid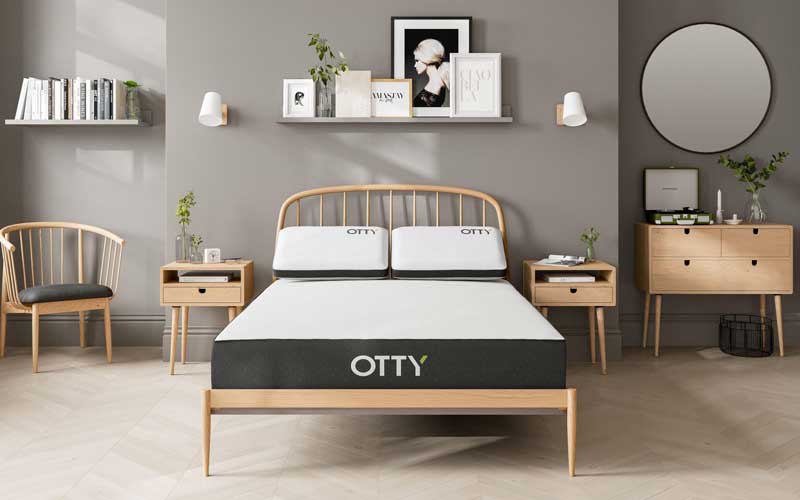 The Otty Hybrid is another well-priced choice that gently adapts to your body shape as you move while providing you with a great feel.
This is a hybrid mattress, which means it's constructed from both memory foam and springs so that you can get a long-lasting product with no sagging or softening for the years to come. What makes the Otty mattress even better is its cool blue gel layer that creates an ideal temperature-controlled item.
Keep in mind that it is recommended that you rotate it once a month, at least for the first six months. Finally, you get a 100 nights trial period and 10 years that guarantee its quality.
Key features:
5 layers of construction
Memory foam & springs
Temperature control
Trial Period for Returns: 100 nights
Warranty: 10 years
6. Eve Original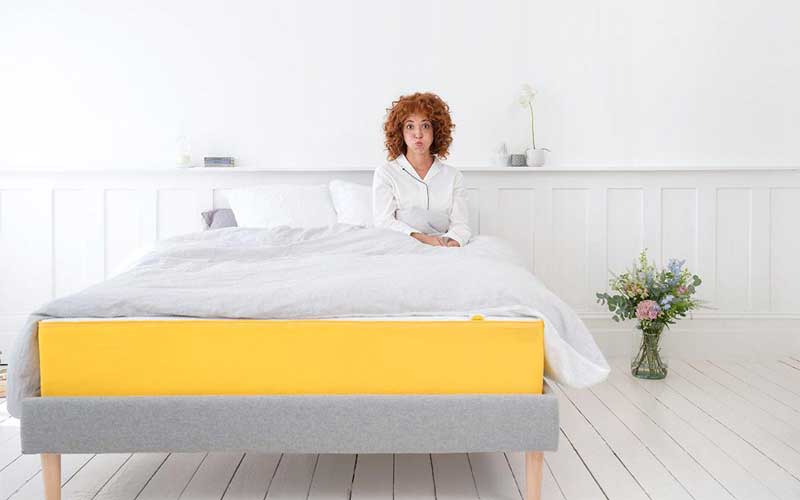 Eve has been a top competitor in the UK market for a few years, and the Eve Original mattress is one of the reasons why.
This option provides you with a supportive yet bouncy sleeping surface and a fantastic 4-layer construction like no other. Eve has a feature known as the seven zoned sections, which helps to relieve key pressure points.
The manufacturer also offers Eve's famous storage bed frame that can be even more beneficial for you with its adjusting the slats that work wonders on your body. Get this amazing mattress and don't be afraid to "test drive" it with the 100 days trial period.
Key features:
4 layers of construction
More breathable
Memory foam & full-sized pocket springs
Trial Period for Returns: 100 nights
Warranty: 10 years
7. Dormeo Memory Plus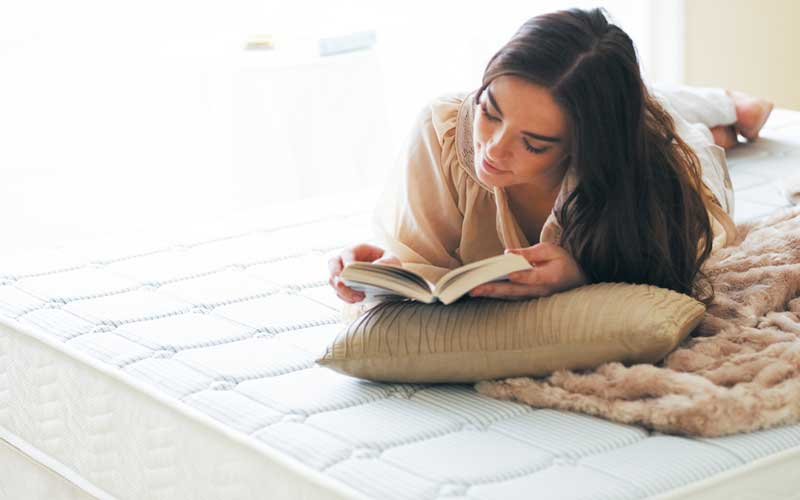 Next on our list, we have the Dormeo Memory Plus, which has no competition when we talk about quality compared to price.
This affordable memory foam choice with a floaty feel can have a positive impact on your hip pain. Dormeo Plus is a mattress on the firmer side with a breathable Ecocell foam layer, which sits on top of two memory foam layers.
What makes this Dormeo product an excellent choice is the anti-bacterial, anti-dust mite and anti-fungal protection. And lastly, you get a whopping 15 years guarantee.
Key features:
Ecocell foam layer
Anti-bacterial protection
Memory foam construction
Trial Period for Returns: 60 nights
Warranty: 15 years
8. Ergoflex 5G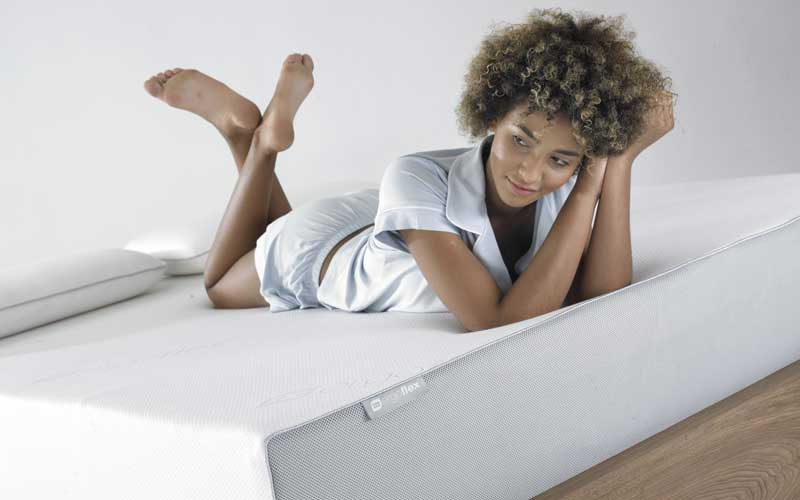 Next, on our list, today is the ErgoFlex 5G, an award-winning medium-firm mattress, with a five-layered sleeping system.
Ergoflex is designed with premium materials, working in harmony, creating the most supportive, comfortable and pressure-relieving mattress. First, we have Ergoflex's TENCEL® outer cover, followed by the 9cm of 5th Gen True HD ACPT™ foam, the Ergoflex™ 5cm Cool-Sleep™ airflow system and a 9cm high resilience impact-resistant foundation layer that will greatly improve your hip pains and aches.
Ergoflex is designed to support your body, relieve pressure, disperses heat more efficiently and provide an uninterrupted night of blissful rest!
Key Features:
True HD Proprietary Foam
Cool-Sleep™ Airflow System
Naturally Anti-Allergenic
Trial Period for Returns: 30 days
Warranty: 10 years
9. Happy Beds Signature Silver Pocket Sprung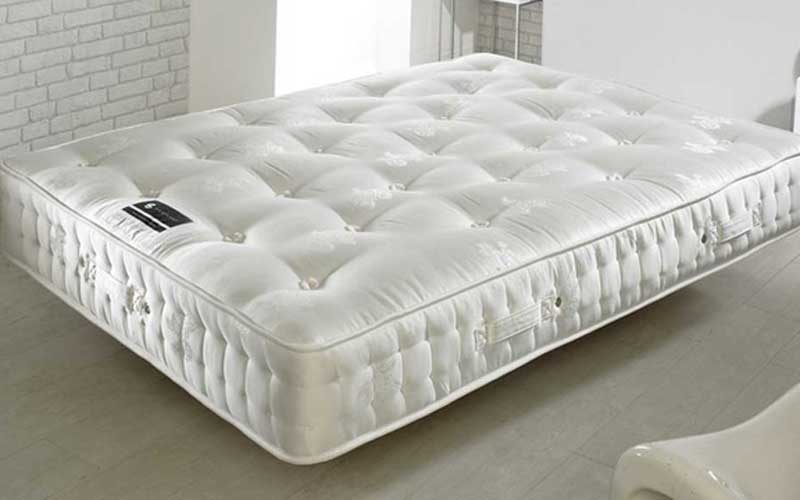 Happy Beds Signature Silver is an orthopaedic mattress guaranteed to give comfort to both your back and spine. The 1400 pocket springs provide support while the Belgian Damask fabric, crafted with luxurious organic cotton, covers the mattress beautifully. However, the natural lambswool and silk fillings for extra comfort make it truly stand out.
The Signature Silver mattress is complete with hand-stitched side borders, flag stitched handles for handling, special air vents for breathability, and hand-tufted for durability.
For longevity and a more balanced surface, this product is recommended to be turned regularly, so you can enjoy the comfort of both sides. This handmade British option is fire retardant and is suitable for all types of bed bases.
Happy Beds suggestion stands at 25 cm in depth with a medium firmness level that can comfortably accommodate individuals that weigh up to 12 stone. This manufacturer offers free shipping to UK's Mainland and a 5-year warranty.
Key features:
Handcrafted & hand-stitched
Lambswool filled
Pocket sprung
Trial Period for Returns: No
Warranty: 5 years
10. DreamCloud Luxury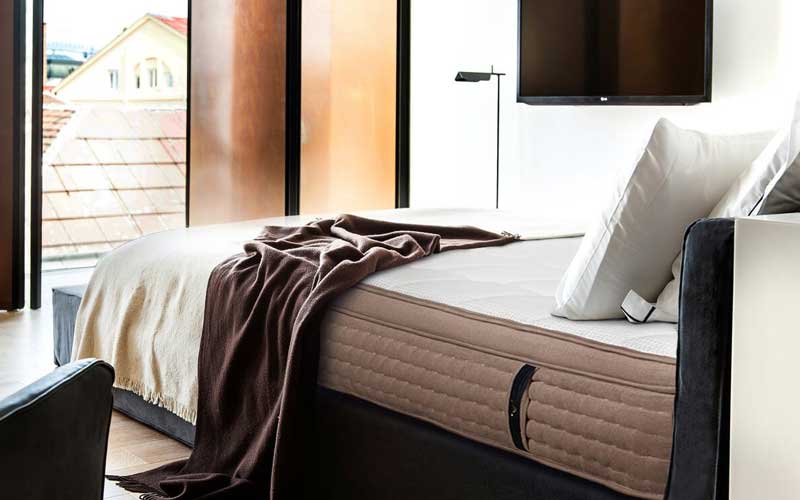 Last but surely not least is the DreamCloud Luxury Hybrid Mattress. You'll be kept cool and cosy with quilted foam and cashmere cover, while your hips and back are properly supported.
DreamCloud's first layer is a pressure-activated high-density gel memory foam that contours to your shape, while the second layer is low-motion transfer supportive foam, ensuring you don't sink in too deep.
After that, we have the targeted support ActivEdge™ Coil layer, which provides you with custom relief due to the individually wrapped 15 cm coils adapting to your body. And on the bottom, you'll find the base layer that ensures everything above it performs at its best.
If you appreciate a firm mattress and your partner prefers a soft one, DreamCloud Luxury is your ticket to compromise in six available sizes with a depth of 35cm. Have the sweetest dreams with DreamCloud Luxury mattress, coming with free shipping, a lifetime warranty and a whopping 365-days trial period.
Key Features:
ActivEdge™ technology pocket springs
Breathable foam materials
Quilted & double tufted cover
Trial Period for Returns: 365 days
Warranty: Lifetime
How to choose a mattress for pain in your hips?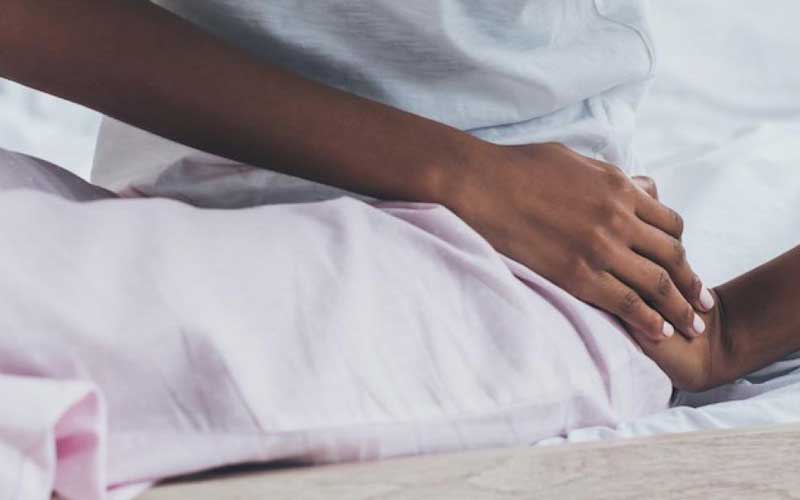 There are a lot of factors you can consider when it comes down to buying a mattress. Many people might be wondering if a mattress can cause hip pain. However, when you're looking for one that will help you with set pain, there are four features you should always take a look at. People who experience orthopaedic pain have to think about the firmness level, support, pressure relief and sleeping position:
Firmness
Usually, the mattress firmness ranges from 1-10, with one being the softest and ten being the firmest. Firmness describes how a mattress feels when you lie down, and the industry standard for a medium is 6.5, which is the most popular choice.
In general, firmness is separated into three groups: soft, medium-firm and firm. The softer options have increased sinkage and a cushiony feel. The firmer ones tend to have more push-back against the body and have a more level sleeping surface.
Whereas, the medium-firm choice is the perfect balance between the two with a push-back and cloud-like conformity. But if you want more in-depth information about 'Is a firm or soft mattress better for hip pain?' check our guide on the matter.
Support
For most people, support and firmness are the same things. However, they describe different mattress characteristics.
For example, both a soft and a firm item can be supportive. That's why when we say support, we refer to the structural features that help keep the neck in a neutral position and the spine aligned. Your best bet will be to look for products with steel coils and/or foam support layers when we talk about support.
A well supportive choice prevents excessive sinkage, which is excellent for your body alignment and sleep quality.
Pressure Relief
The easiest way to describe pressure relief is by its ability to alleviate tension. Typically, in problem areas such as the shoulders, hips, and lower back.
If you experience joint or neck issues and are often sleeping on your side, you definitely need to select an option that provides pressure relief. Another problem can be chronic hip or shoulder pain, which might be relieved with contouring foam comfort layers.
To learn more about the effects of hip discomfort on your rest, check our guide on 'How to reduce hip pain at night?'
Sleeping Position
Even though our sleeping position isn't the first thing we think about when we experience hip pain, it can significantly affect it. There are three general sleep positions – side, back and stomach. Each one comes with its own pros and cons, but if you want to learn more on the topic, make sure to check our guide on 'How does your sleeping position affect hip pain?'
Final Words
Investing in a new mattress is always a plus, especially when you have hip pain. That's why picking a mattress that provides medium-firm support and keeps your body in a neutral spine position is typically the suggested option.
Mattress brands frequently change, new ones show up, and others disappear, which is why we will continue to provide you with the most up to par information and items so that you can make an informed decision. You can also see what we think are the best mattresses overall in the UK today.
However, we don't claim that the products above will resolve your issues. Understand that no mattress will cure a condition that causes chronic pain. We might not be professionals, but we've tested, researched and commented on every product we've put on our lists.
Like always, if any questions regarding the subject were left unanswered, ask them in the comments below.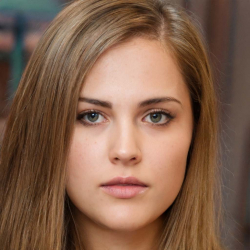 Latest posts by Isabelle Harris
(see all)