Best Pillow To Buy – Reviews And Comparison
Last Updated on September 14, 2021
Like many other things, finding the right one depends on personal preference, but you will also have to consider your sleeping position and habits. In this guide, we've carefully selected the Top 5 Best Pillows for 2021, so that you can find yourself an option, which will provide comfort and support around sensitive areas like your head, neck, shoulders and spine.
If you're able to combine the correct mattress with the right pillow, you will alleviate common aches and pains associated with sleep. Choosing the right product means relieving pressure from the upper body and finding blissful and comfortable positions to get a great night's rest. We've created LightSleeper, so you don't have to spend money on sub-par products. Even though we aren't professionals, we test, review and research every product we talk about, so you don't have to be overwhelmed or afraid of making a mistake.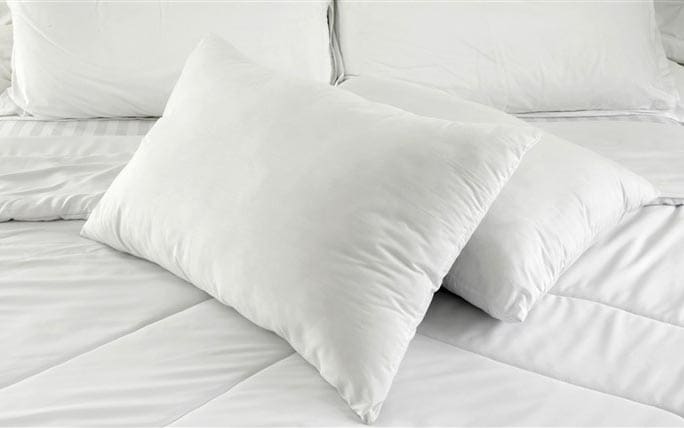 Things to Consider before Buying a Pillow
Besides having a good mattress, another essential bedding item, which will support your head and neck and promote proper body alignment is the pillow. Let's be honest here, you get your bedding with one thing in mind, and that is a great night's sleep.
Before you end up choosing one, think about your sleeping position, desired firmness, size, and filling type, so that you can pick an option that will bring you maximum comfort. Here are the factors you have to consider:
Sleeping Position
First, let's start with your sleeping position since it tells you says a lot about the kind of item you need. If you're someone that sleeps on their back, you will need a different type of support than someone who sleeps on their side. Realising that will can help relieve neck and back discomfort. If you don't know where to start here are a few things to keep in mind:
Side Sleeper – people that sleep on their side will need extra support to keep the neck and head aligned with their body. Therefore you should take a look at medium density versions. If you do so, you will receive better support, and the strain of your shoulders will be done without overextending the neck sideways.
Stomach Sleeper – the ideal option for this type of sleeper will be a soft, low-density product. Stomach sleepers lay flat, but they usually but turn their heads to the side, which can be a problem with a firmer option. You want to choose something that will take the strain off the neck and keep your body aligned at the same time.
Back Sleeper –let's say you sleep on your back, then your head and neck need minimal support, which is quite the good news. However, you still need an item that's not too dense, so it doesn't overextend your neck. We advise opting for a low- or medium-density choice to keep your neck and body aligned.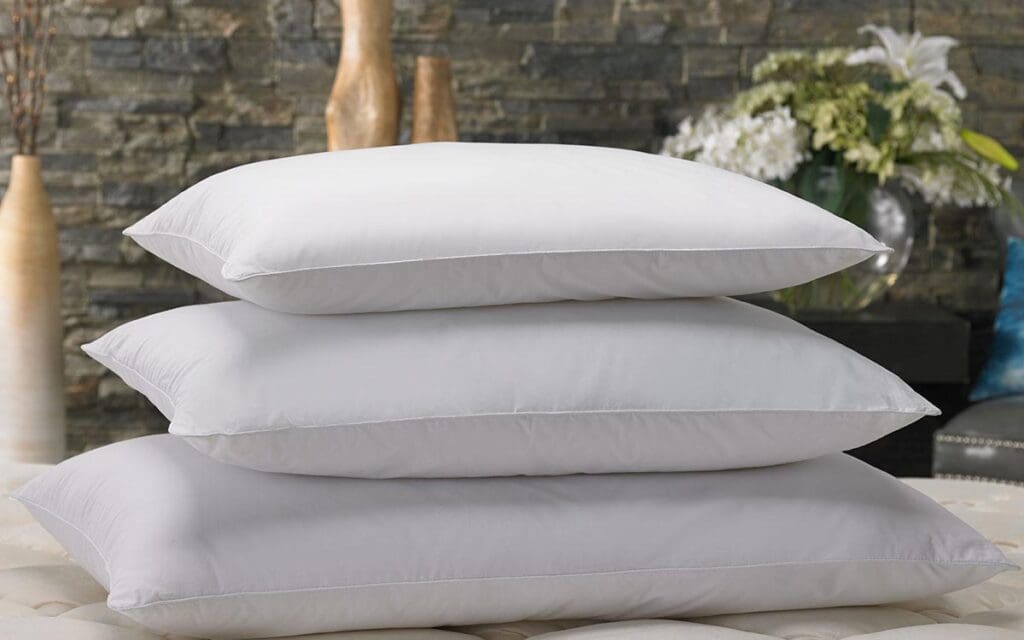 Size
This is an aspect that many will not think about when its time to get a new pillow, but the truth is that it can significantly affect your sleep quality. The way an item complements your bed size isn't the most important thing. You need a product that will and provide support no matter how much you move in your sleep.
There are three standard size options, and they are standard, queen, and king. A standard one measures 20 inches by 26 inches, a queen measures 20 inches by 30 inches and a king measures 20 inches by 36 inches. Finding an option that complements bed sizes is a common thing and should be used to determine your choice.
Filling
This is an aspect that will show you how your pillow holds up over time. You will find how it supports your head and neck and what type of comfort it adds to your bedding. Usually, they will include filling like memory foam, down, feather, and polyester. All four offer their own type of comfort and support, and it's up to you to decide what you want. If you don't know how to do so continue reading and decide which material is right for you.
Memory Foam is a type of moldable foam initially developed by NASA, which has become a household favourite in many bedding products. The reason for that is memory foam moulds very precisely to the body, which provides custom support to relieve pressure points. This type will benefit side sleepers greatly because it easily adapts to provide the right level of support.
Cotton – has been the most used option for years, since it is hypoallergenic, breathable, cool, and easy to care for. Nowadays, it is considered a little old-fashioned because it flattens out over time and needs to be replaced regularly.
Down – is a plush and luxurious filling that creates the comfiest pillow out there. It's made out of soft, fine down feathers of ducks and geese, which allows your head and neck to sink right into the pillow. There are some down-alternative filling that is hypoallergenic, and cost-friendly if you're on a budget.
Polyester – lastly, we have the most common and inexpensive type of filling. Polyester products hold their shape longer than cotton options, but they often become lumpy and less supportive over time. That means a frequent replacement, but it's an easy thing to do because of their price.
Firmness
When we talk about firmness, there are four levels, which are soft, medium soft, firm, and very firm. Here is a little bit more information on them:
Soft – if this is the firmness you pick, you will get a fluffy item, with which your head would sink in. Usually, they are made from polyester, cotton or down material and are best for stomach and back sleepers.
Medium Soft – have slightly less give than the previous option, and they provide mid-range support during sleep. They are most suitable for side and back sleepers but can work for everyone else, just as much.
Firm – these are often made from polyester or memory foam, to create the perfect balance between soft and firm options. We can say that they are relatively easy to arrange and you get good support with them. This type of pillow is highly recommended for side sleepers.
Very Firm – as the name implies, this version holds its shape and gives very little, which can be a substantial positive for side sleepers who struggle with neck pain. Most times, they will be constructed from ultra-dense memory foam.
1. Panda Bamboo Pillow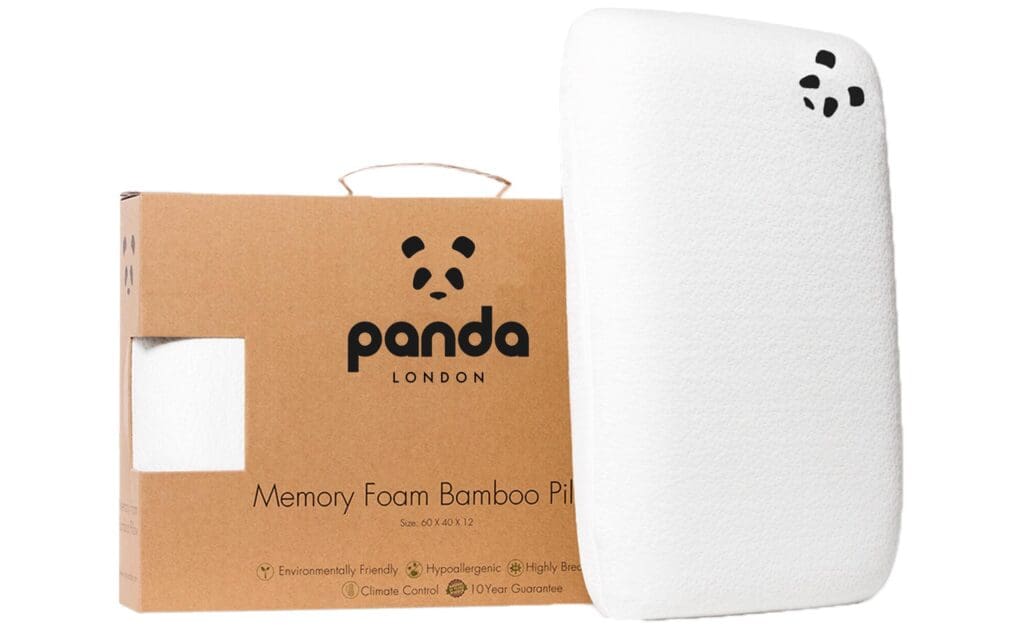 To begin our Best Pillows guide, we want to introduce you to the Panda Bamboo option. This company uses bamboo fibres in their products, which is a sustainable resource and is one of the world's fastest and densely growing plants.
Not only is it sustainable, but it uses 70% less water compared to traditional materials, which makes it environmentally friendly and our personal favourite. Every used material is tested to ensure the absence of any harmful chemicals. How can you beat that?
This REACH (Registration, Evaluation, Authorisation and restriction of Chemicals) certified option has three unique layers. The centre layer is Visco memory foam, which is highly recommended by orthopaedic experts and doctors. Next, we have a protective mesh layer, and its job is to keep your memory foam centre clean. Lastly, we have a plush bamboo pillowcase, which works great by helping against skin irritation and allergies.
Set pillowcase keeps the air flowing and is highly breathable, and that's why we have a unique temperature control system, which keeps us cool and comfortable. It's also easily removable and washable.
Unlike most, the Panda item comes with a 30-day trial period, where you can try and test it out for yourself. How many brands offer this option for a pillow? You also get a 10-year guarantee that furthermore proves the high-quality of this impeccable product.
Key features:
Naturally antibacterial Bamboo cover
Environmentally friendly build
Washable pillowcase
Trial Period for Returns: 30 days
Warranty: 10 years
2. Nanu Pillow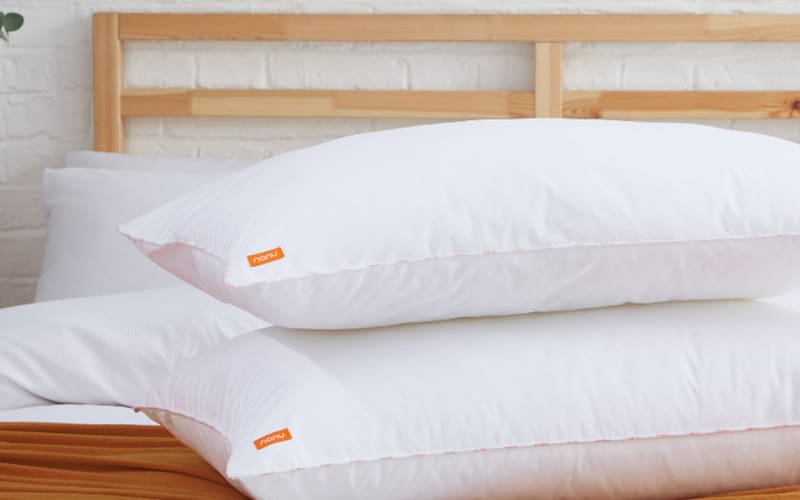 Now, if you're looking for something special, that will suit your specific needs as an individual, the Nanu is the thing for you! This incredible item is developed and manufactured in the UK with a unique design that has no competition.
The manufacturer allows you to create your own pillow. You can do that by answering four simple questions on their website. You can do so by following a creation process that consists of four steps. First, you need to open the Nanu pillow builder. Next, you will have to pick a firmness level from six different options. After that, comes your prefered sleeping position, which can be side, front or back. Lastly, it will be time for you to input your height and weight and submit.
When you are done with the questionnaire, the site will take your sleep-related information and create a product specifically designed for you.
This budget-friendly option is made from a cotton cover and a hollow-fibre fill. With a 100% cotton washable cover, you receive a highly breathable product, which helps your head with the overheating at night. It's also hypoallergenic, making it perfect for people with allergies and sensitive skin.
The hollow-fibre fill is environmentally friendly because the company saves our oceans or landfills from up to 20 plastic bottles. You get free standard delivery and a 2-year guarantee to ensure the longevity of your choice.
Key features:
Customisable firmness and comfort
Eco-friendly hollow fibre filling
Hypoallergenic & machine washable cover
Free standard delivery
Warranty: 2 years
3. Simba Hybrid Pillow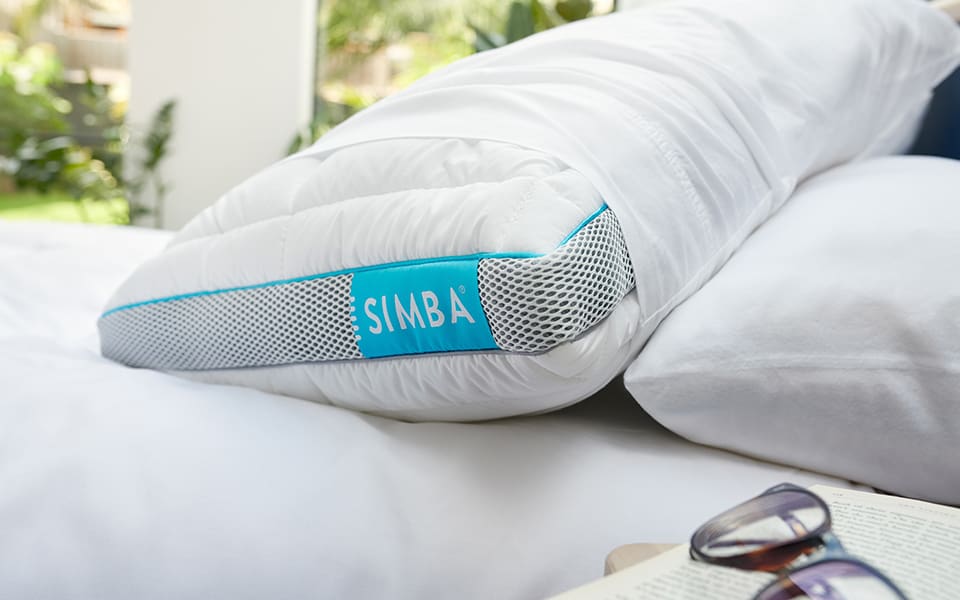 Simba is another UK based company, which praises itself on providing revolutionary sleep. They are continually developing and refining their products, and that's how the Simba Hybrid pillow was created. Designed to improve the quality of your rest, this luxurious item has a multi-layered construction, adjustable firmness, temperature regulation and many other exciting features.
You get what you pay for. In this situation, it's a six-layered design where the first layer is the top half of the cover and uses the Simba's Stratos® technology, an astronaut inspired temperature regulation tier. The way this technology works is by absorbing, storing and releasing heat when you need it. Next comes the hypoallergenic layer that helps those who have allergies or the sniffles.
After that, we can find the Nanocube® layer. This is what makes the pillow adjustable since you can add and remove it. The manufacturer suggests that for low/ soft feel you should subtract 8 – 10 handfuls, for the medium option remove 4 – 6 handfuls and if you're a fan of a firm feel, use all nanocubes.
Its next layer is the durable and hypoallergenic microfiber, which adds more comfort, while the last layer (BCI sourced cotton) creates a soft and breathable surface. You get a premium quality cover that is easily removable and washable and a year guarantee for this upscale item.
Key features:
Adjustable height and firmness
Innovative technology
Machine washable cover
6 layered design
Warranty: 1 year
4. REM-Fit 500 Pillow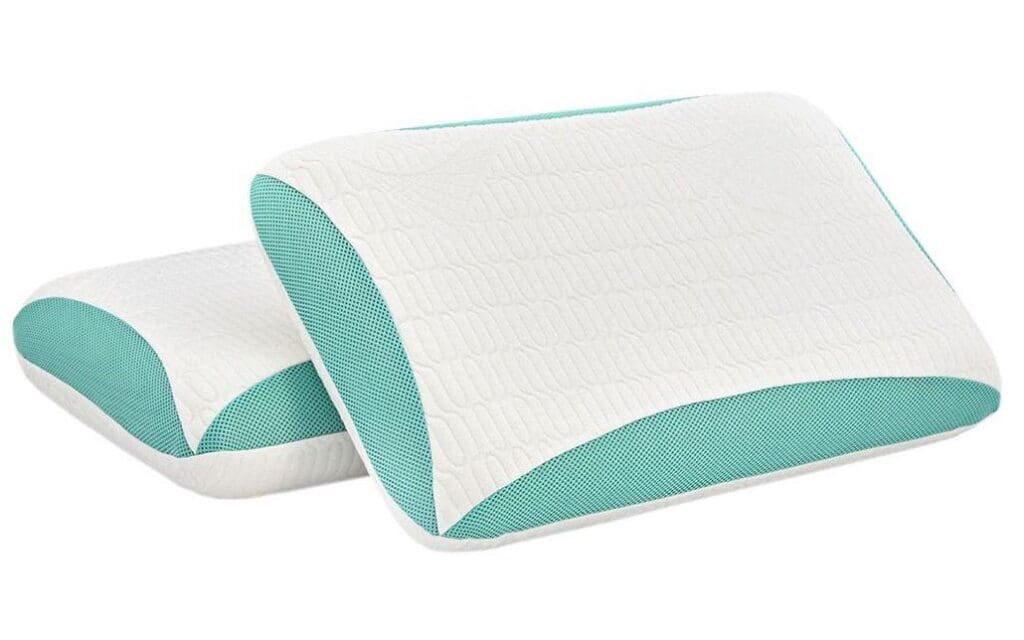 Next in our guide is the REM-Fit 500 Cool Gel Pillow that has been carefully crafted so that every sleeper can use it. The brand focuses on sleep recovery, which has become the company's vision in the last years. But this specific product received full marks for overall performance by the Good Housekeeping Institute. That is a huge deal since no other brand has been able to achieve it.
This excellent product is made from memory foam that uses heat to mould and shape to your body. However, there is one downside to it and its that it often retains heat. But hey, we have some good news! You get a pillow that has gel powders infused into the foam, which help reduce overheating. If you get this product, you receive all the benefits of memory foam without the heat retention.
The product comes with a removable and machine washable cover made from Re-ax® fibres. What those fibres try and do is remove sweat away from your body. How many pillows do you know that can do that? Not only that but you get a 5-year warranty, which is a lot longer than the usual 1 to 2 years. Built to last, this option shows how confident the brand was when they put it on the market.
Key features:
Machine washable, breathable cover
Gel-infused foam inner core
Designed for every sleeper
No heat retention
Warranty: 5 years
5. Ergoflex Pillow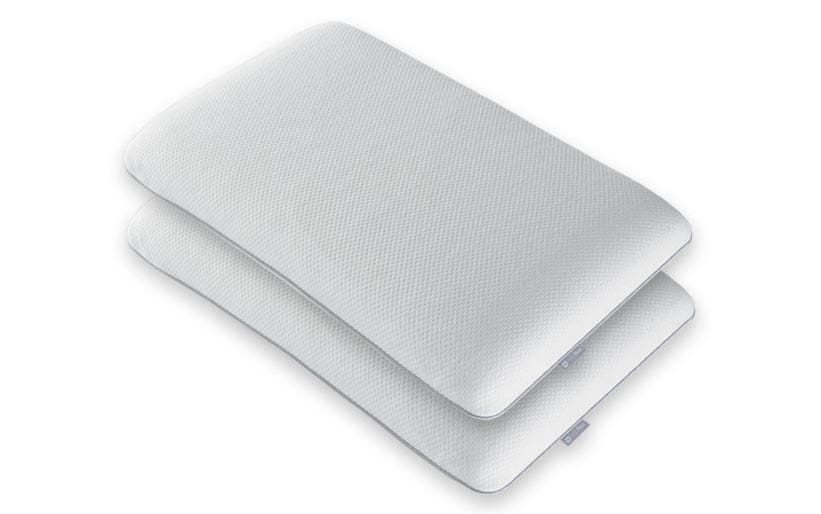 Last but surely not least on our list is the Ergoflex pillow. This is the only brand in our guide that has been in operation for longer than their mattress warranty, and in our opinion, this means something. The company was established in 2006, and their latest release is the Ergoflex HD. Designed with the idea to deliver the "perfect" ergonomic posture for your head, this options brings incredible support and comfort.
Its core is made from a visco-elastic, which is a high-density memory foam that relieves pressure like no other. Set core has a slow response, and that's why it will gently shape to your head and neck. You don't have to worry about your head sinking into it.
This pillow is constructed from a single foam layer, which means that both pressure-relief and support will be present on any point of the item. Forget about the need for fluffing with the single foam core layer, as your pillow will return to its original shape.
The high-quality foam is wrapped in a Tencel cover, which is a wood-fibre that doesn't require as much water as others, making it removable and washable. You get a breathable and comfortably soft product that is anti-allergenic and anti-microbial with which you prevent the build-up of foreign objects. Now it's time for you to rest with this carefully crafted option that comes with a 2-year guarantee.
Key features:
High-density foam core
Tencel luxurious cover
Anti-allergenic & anti-microbial
Free next-day delivery
Warranty: 2 years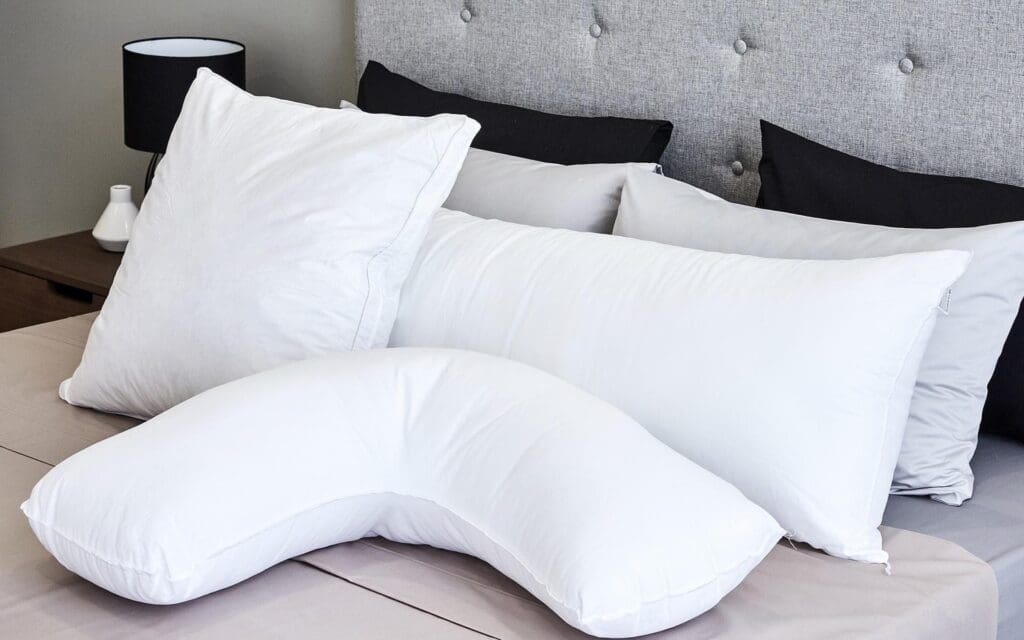 What is the best type of pillow?
Generally, we can separate pillows into two big groups, which are natural and synthetic. Often people assume that the most expensive option is the best, but it's not that simple because of many factors such as materials, firmness, sleeping position, etc. So which is best? Let's find out!
Natural pillows
Usually, natural options tend to feel softer, they are snugger and quite breathable. However, they are more likely to gather dust, which can be an issue for someone with allergies. Often the products are made from down or feathers. The down is an expensive option, but a very good one. Feathers are either goose or duck and typically are less costly than down. Your best bet for feather will be a combination of the two so that you can get more shape and structure.
Synthetic pillows
Synthetic items are usually cheaper than natural ones. They don't fill up with dust and other unpleasant stuff as much. Most options will be made from hollow fibre or microfiber.
The more breathable and cooler one is hollow fibre, whereas the microfiber is finer and warmer. Another choice will be memory foam, which is a whole different experience and allows your head to sink in. Memory foam products last longer and can be beneficial for your neck support and spinal alignment.
What types of Specialty Pillows are there?
Sometimes a regular pillow what do the job you need it for, which is how the speciality ones were born. They are made to relieve particular pressure points caused by medical conditions or support certain positions while relaxing or sleeping.
These items are designed to help you sleep despite uncomfortable conditions. Here are a few examples of standard speciality options and their benefits: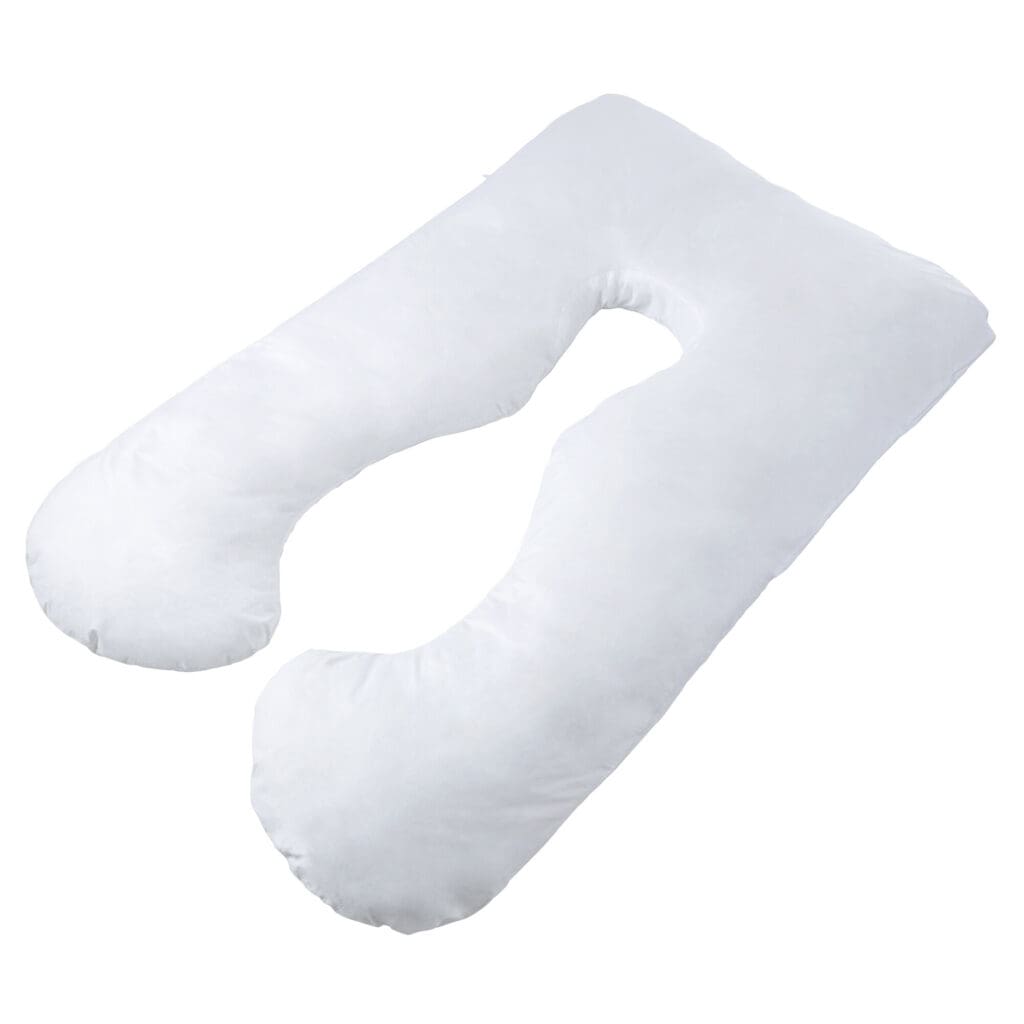 Pregnancy Pillow
One of the most popular choices is the pregnancy pillow because it wraps around the body to support pregnant women who can't find the right spot and feel uncomfortable sleeping on their sides. These products are shaped like the letter U, and their job is to keep the body aligned. Babies are pure magic, but the baby bump can make any future mother struggle with comfort and sleep. Get your wife one and save her the stress!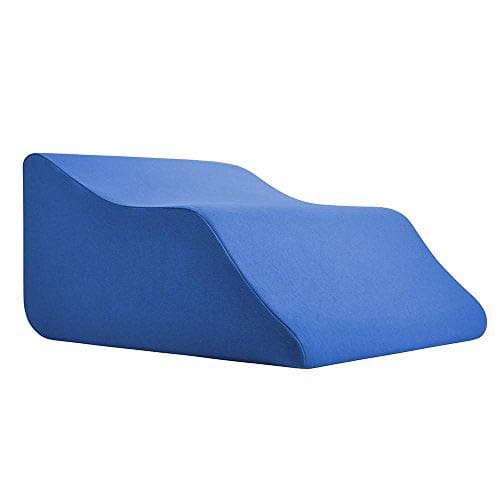 Leg Support Pillow
This option is a cylinder-shaped or wedge-shaped product that is usually placed at the bend of the knees when you're lying down. The reason for that is that it is effective at relieving muscle and joint pain in and around the knees. Not only that, but it also takes the pressure off your lower back.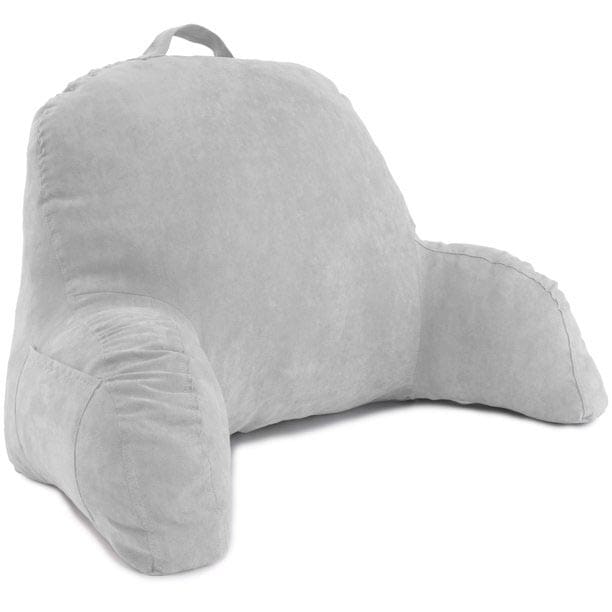 Reading Pillow
A reading pillow is more for when you want to relax than to sleep. It can be quite handy for sitting up in bed to read a book or watch a movie. It can be described as an armchair with a supportive back and two armrests that provide stability.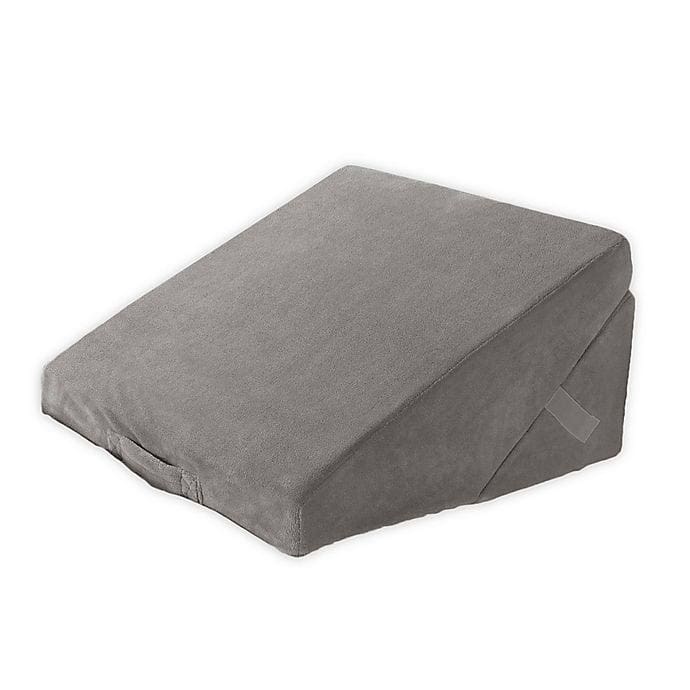 Wedge Pillow
Wedge pillows promote comfortable sleep at a slightly upright angle. Often constructed of firm foam or memory foam, these items can become a best friend for e with back problems, acid reflux, or sinus complications.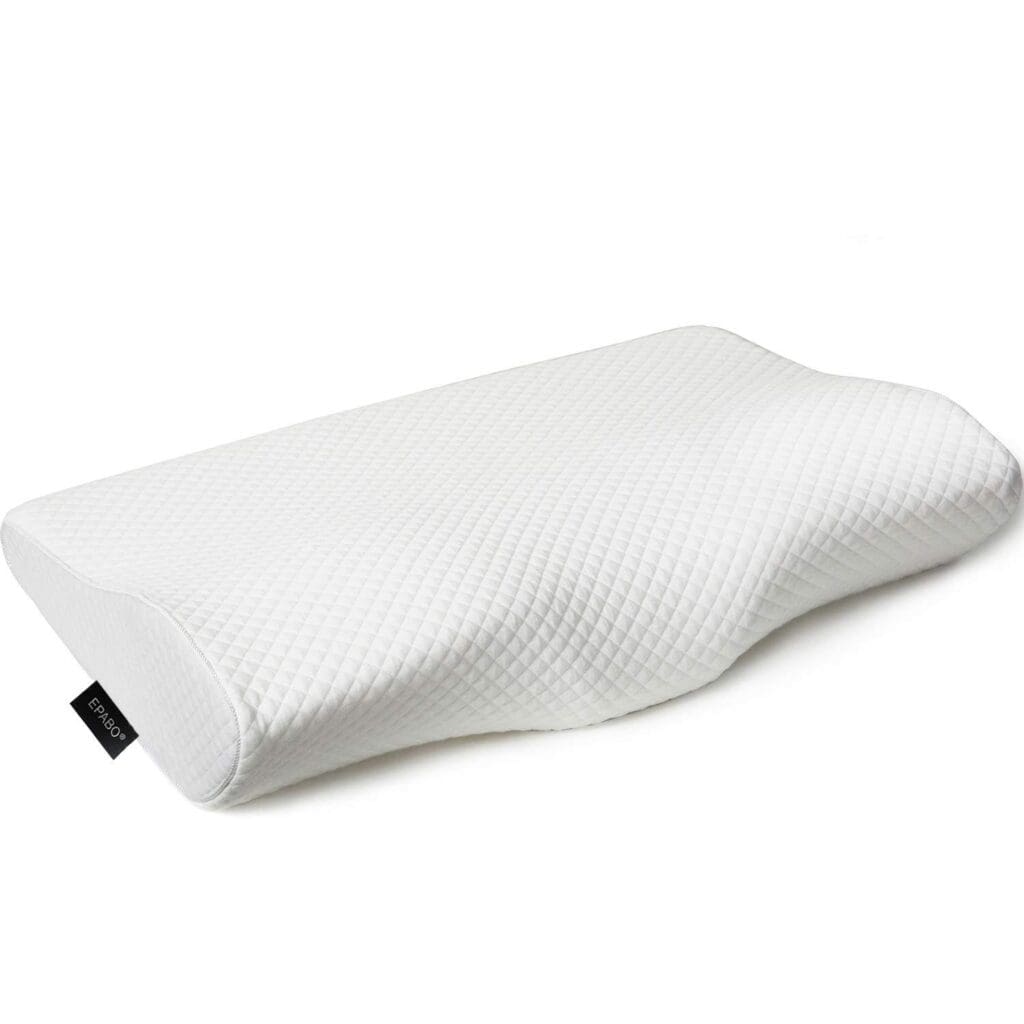 Contour Pillow
Lastly, we have the contour options, which are pre-shaped to cradle your head and support your neck's curvature. They hold their shape longer than traditional pillows because they are made from memory foam. If you get one, you will see how perfect it is for neck and upper spine support.
Final Words
Finding the best pillow can be overwhelming, but we hope that our guide was useful and full of insightful information. Please keep in mind that we are non-professionals in the medical field, and these are only recommendations.
We don't claim that the products we've mentioned above will resolve your issues, but you won't know if you don't give them a try. To conclude, always try to choose an option, which will allow you to sleep comfortably and peacefully.
This is our list for the Top 5 Best Pillows for 2021, which we've carefully tested and reviewed. If any questions regarding the subject were left unanswered, don't be a stranger and ask them in the comments below.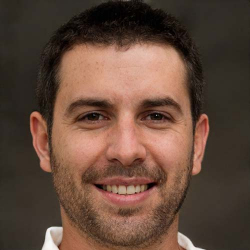 Latest posts by Martin Harris
(see all)