If you're someone that's looking for a way to fall asleep easier at night, there is a bedding accessory that can make a world of difference, and that's a sleeping mask. Sleep masks are excellent at blocking out light while helping you fall and stay asleep anywhere at any time.
There are numerous products and brands with different designs. Some have a speaker, others ease a headache and third, reduce fine lines.
But how can you choose a quality option that fits the bill and checks all the boxes? There are many options on the market – from high-quality products from reputable companies to cheap Chinese items that we wouldn't recommend to our worst enemy.
That's why we created LightSleeper – to help you choose the product that is right for you and you alone and help you make that choice along the way. Companies can never pay to feature their products on LightSleeper, nor we are getting paid to recommend one product over the other – we are an independent resource, and we only recommend products that have passed our tests, and we feel that they are the best in their category.
So let's see what we think are the best sleep masks on the market today and why:
1. Panda Bamboo Eye – Editor's Pick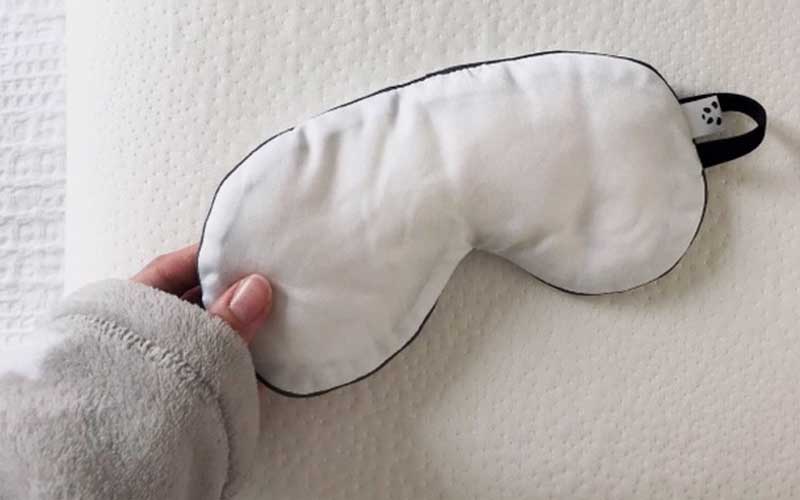 First on our list is the Panda Bamboo Eye Mask with over 4,000 reviews and quality materials, easily winning the Editor's pick in this category.
Panda is an environmentally-friendly brand that designed a light-as-air creation made from 100% bamboo, inside and out. This Panda eye mask feels silky-soft on your skin and is naturally breathable and hypoallergenic.
It's available in four colours: Eclipse Black, Urban Grey, Vintage Pink and Pure White. The sustainable for vegans product comes with a year warranty, which is unheard of for a sleeping mask, making it our overall winner.
2. Mela Eucalyptus Silk Mask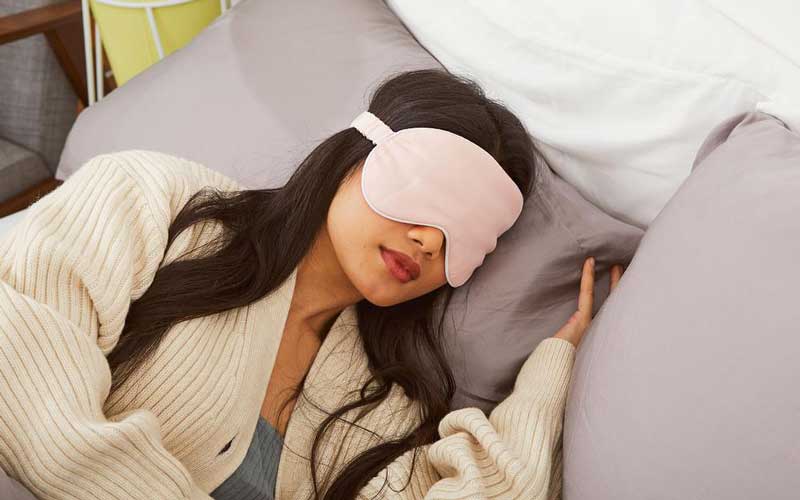 If you're a fan of luxury, we have the perfect sleep mask for you, and that's the Mela Vegan Silk.
Mela is a brand that has crafted a vegan silk product woven from ultra-soft, 100% Eucalyptus thread. This material feels like a cool caress against your eyelids that perfectly block out light for a deeper sleep. It comes in three beautiful pastel colours: blush, stone and white.
Every Mela purchase protects 25 trees in the Amazonian rainforest. The company offers a 30-day peace of mind in which you can try the Mela before making a final decision, and to put the cherry on top, it comes with a free delivery service.
3. Unimi Milk Ice Silk – A Great Alternative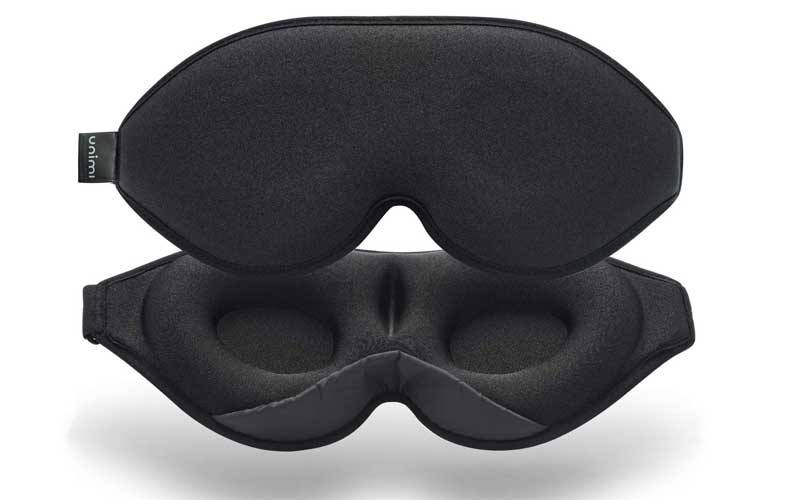 Another lightweight and skin-friendly option is the Unimi Silk Eye Mask, made from rebound memory foam and ice silk fabric.
This Unimi product is based on ergonomics, so you will find the contours of the eyes area are deeper, and your eyes can move freely. It fits all size head circumference due to its adjustable strap, which's easy to adjust and doesn't catch hair.
Unimi provides you with the perfect block light item because of its larger coverage and edges that fit the cheekbones.
4. Alaska Bear Natural Silk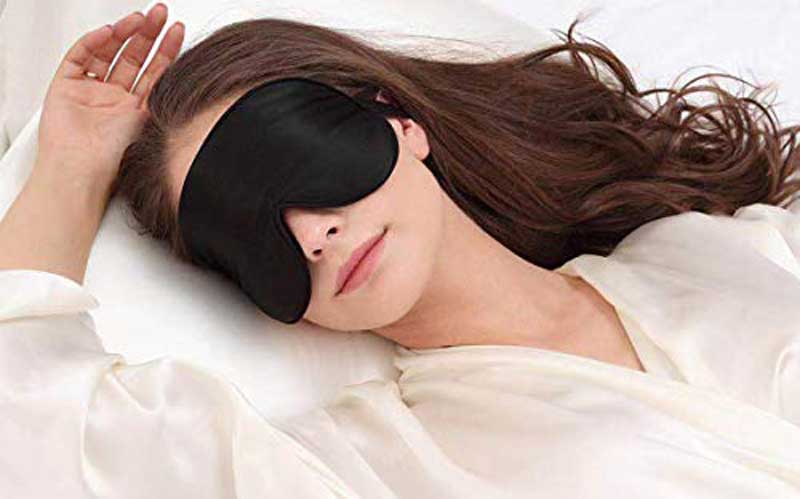 Our affordable option today is the Alaska Bear Natural Silk Sleep Mask. It is a natural sleep aid, and eye relaxer made from100% skin-friendly mulberry silk.
Alaska Bear's product comes with a super smooth and soft texture that gently interacts with your skin without you have to worry about the use of any toxic dyes. You can purchase this silk sleep mask in 15 different designs.
This item is fully adjustable with an easy-to-adjust headband that won't snag hair, which will allow you to sleep in total darkness while increasing the production of Melatonin.
5. OriHea 3D Comfort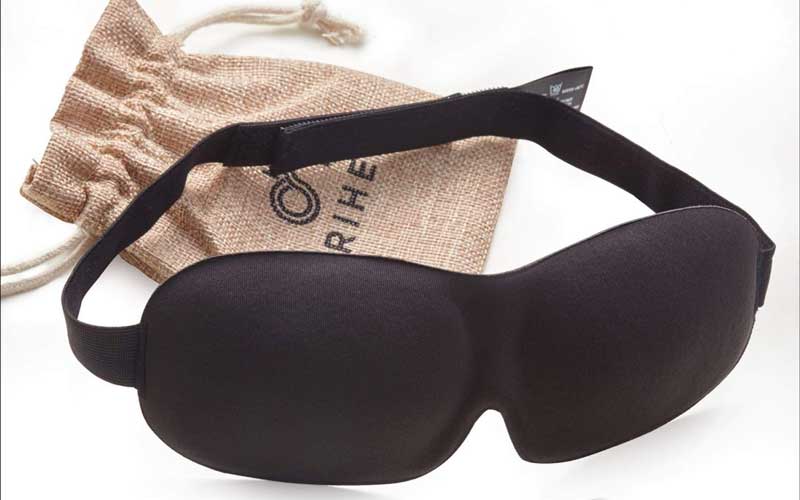 Next on our list is the OriHea 3D Comfort Sleep Mask with an inner side that adds a soft and adjustable nose bridge for 100% light blocking around the nose, no matter its size.
OriHea has a unique eye-shaped structure that leaves enough space for eyes to move, with no pressure compared to other similar items. It is made from premium memory foam with soft silk lining, ideal for a breathable and comfortable experience.
OriHea comes in a black and grey option that can only be hand-washed, and for the ultimate comfort, it has an adjustable magic stick bead band, making the product suitable for both women and men.
How to choose a sleep mask?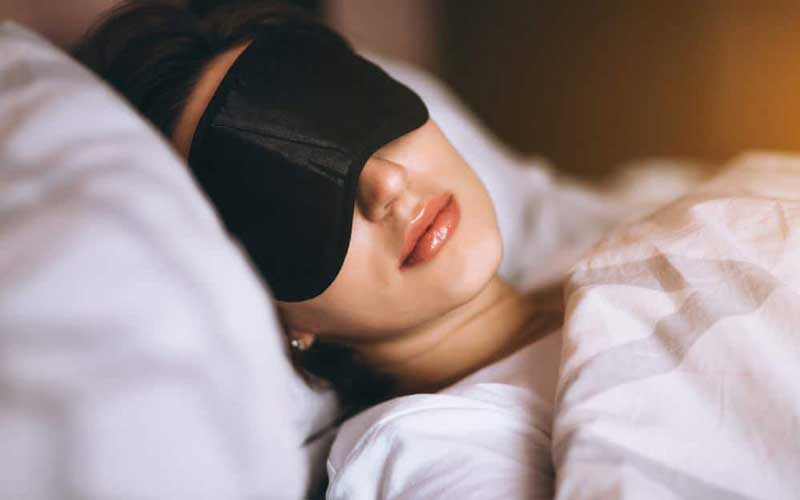 When you're choosing a sleeping mask, you want to make sure it will work for you. Here is what you should consider before making your purchase:
Material
Sleep masks come in various fabrics, and all have their benefits. For example, cotton provides a soft feel with an affordable price tag, whereas silk is more luxurious, but it reduces friction around the delicate eye area.
There are other options such as polyester, foam and many more products that will keep their shape while blocking light with ease.
Shape
When you're thinking about shape, you have to find an option that fits your face and rests comfortably while you sleep. Some people prefer a flat one, others like contoured options and third one with a 3D design.
Light blocking
Some items don't cover enough area to block light whereas others offer the full blackout effect fully. This can be an essential feature if you are someone who finds even the smallest amount of light affects your sleep quality.
Size
When you're making a decision, it's important to pick one that will comfortably sit on your face while doing its job. If you're not sure about sizing, look for choices that have adjustable straps to make sure the mask will fit snugly over your head.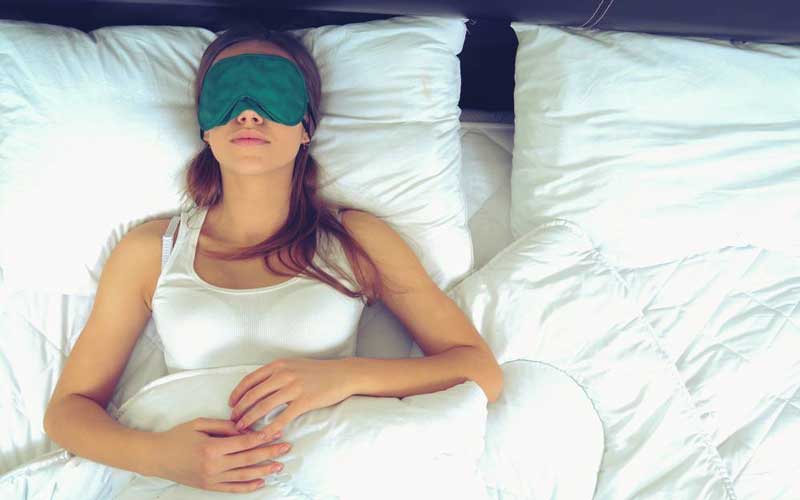 Final Words
All of the products we've listed above are designed with the primary function of blocking out the light while being comfortable and durable. Which one you choose depends on your personal preferences, but in general, having a sleeping mask is essential to an uninterrupted night's rest.
All of the sleeping products we listed above have great customer reviews and are well received. We hope you could find what you were looking for in our guide. To simplify your shopping experience, we've selected the top 10 products for this year.
Brands in the bed industry frequently change, and so do the products they offer, which is why we will continue to provide you with the most up to par information. We hope that this article was helpful, and that you could find what you are looking for.
Now it's our turn to hear from you if any questions regarding the subject were left unanswered. If you want to share some information, we would gladly hear about it in the comments below.