How much weight can a mattress carry? Similar to humans, mattresses come in different shapes and sizes. They are designed to hold and support different weights.
If you're a heavier individual, or you share the bed with a partner, trying to find a supportive and comfortable option can be challenging. For many, it can feel intimidating to find a mattress that will cushion them appropriately without wearing it down over time. That's why everyone should consider the weight and weight limit of a mattress in detail.
The good news is, that there are numerous excellent products to choose from in today's market. However, you should still know what you're looking for.
In this guide, we will discuss do mattresses have a weight limit and, if so, what is it? But, before we start, we want to say that there's no shame in getting a bed that supports a heavier weight. We all need a mattress that will support our bodies properly while providing us with the comfort we need for a good night's sleep.
What is the average mattress weight limit?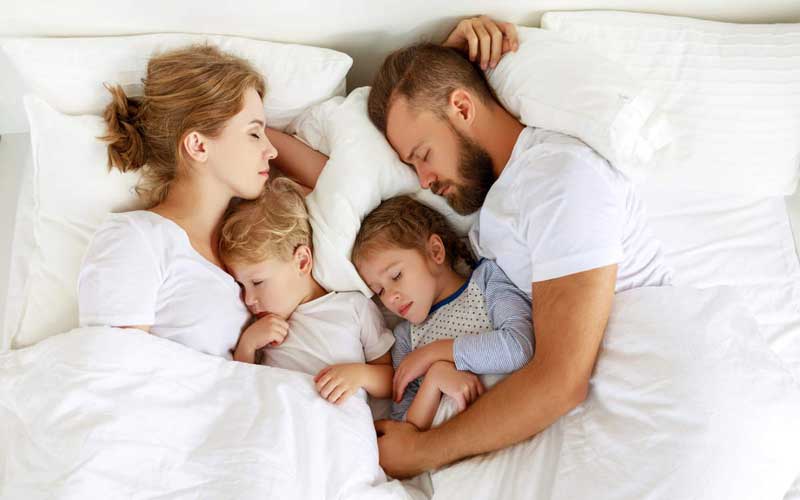 Generally speaking, conventional mattresses are designed to support people weighing up to 110 kg. However, when we talk about larger mattress sizes like king and queen, they can hold up to 110kg per person per side of the bed, meaning a total of 220 kg weight limit.
Do different mattress types have different weight limits?
There are some differences in weight limitations but not to the degree they are standard across the board. When you're picking a mattress type, there are a lot of factors to consider except weight. You should also think about your personal preferences and understand that every type of bed has its own pros and cons, and it's up to you to decide what you need.
Overall, all mattress types have unique qualities and characteristics that might make them more suited for a couple or a heavy person. Let's take a closer look at the most popular choices:
Memory Foam
Memory foam mattresses have gained popularity in recent years because they offer a cloud-like feeling that's comforting and supportive at the same time. Depending on the mattress firmness, this type might not be suitable for heavier sleepers since they might sink into the bed.
Memory foam and polyfoam tend to trap body heat and, in some cases, can provide inadequate spinal support. That's why if you are a heavier person, we highly recommend you choose a bed with a high firmness rating, so you prevent unwanted sinkage.
Latex
Latex mattresses offer sleepers an excellent combination of advantages such as durability, gentle cushioning, airflow, firmness, dust resistance and great motion isolation. In general, a latex mattress would be an excellent choice for heavier people because it can provide comfort, support and pressure relief while also holding up your body weight.
Latex is suitable for heavier individuals, couples, hot sleepers and so much more. However, with so many positives, this type tends to be on the higher end in terms of cost, meaning if you're looking for a cheap mattress, this might not be it.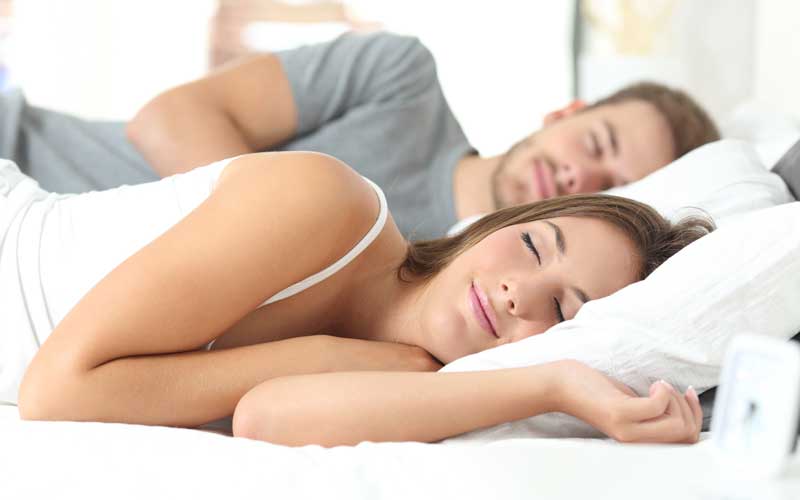 Innerspring
Pocket sprung mattresses are a traditional choice that's been on the market for a while now. Some may consider them old fashioned, but innerspring options can be the perfect decision for those with a heavier build.
In general, innerspring products are made with interior coils, and therefore have a sturdier construction and a higher weight limit. Gauge coils are thick and robust, which means they can prevent deep sinkage, hold extra body weight, and keep you cool at night due to the airflow moving through the coils.
Hybrid
Hybrid mattresses are the perfect combination because they utilize a foundational coil layer for better airflow and support, which is followed by a layer of memory foam, latex or polyfoam to provide comfort. Hybrids are a good choice for heavy individuals because you get a decent amount of firmness and support without compromising cushioning.
These beds are constructed of multiple layers, which means you are less likely to notice the mattress sinking in too deep. If your current bed is old and full of lumps and sags, and you don't remember when you bought it. Starting with a hybrid isn't a bad idea.
Bottom line
To conclude our article on 'Do mattresses have a weight limit' we would like to say that some options are better than others in withstanding heavier body weights. All types differ in their own unique weight limit, and they all come with different pros and cons.
Yes, your mattress choice is crucial but don't forget to consider that bed frames, foundations and box springs also have a weight limit. Ultimately, most options support people that weigh up to 110kg, so if you want a product that can hold up more than that, you should do some research or check our guide on the top choice of mattresses for overweight people.
We hope we were able to answer the how and why, and now it's our turn to hear from you if any questions regarding the subject were left unanswered. If you want to share some information, we would gladly hear about it in the comments below.