Are you having a hard time picking up a mattress? Choosing between memory foam, pocket sprung or something entirely different? We might have a solution for you – a mattress that incorporates the best of both worlds.
A hybrid mattress is usually made by combining springs and memory foam, with all the pros and cons of both technologies. But how to choose a mattress that fits the bill and has all the bells and whistles one expects?
That's why we created LightSleeper – to help you choose the product that is right for you and you alone, and help you make that choice along the way. Companies can never pay to feature their products on LightSleeper, nor we are getting paid to recommend one product over the other – we are an independent resource and we only recommend products that have passed our tests and we feel that they are the best in their category.
So let's see what we think are the best hybrid mattresses in the UK today and why:
1. Simba Hybrid Pro – Our Pick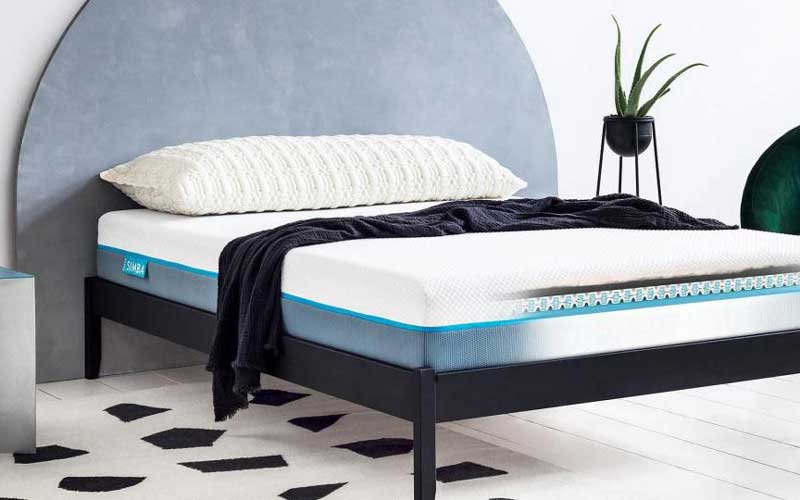 Simba has designed many sleeping products, but the Hybrid Pro mattress is hands down our winner in this category. The Simba Hybrid Pro comes with more titanium Aerocoil® springs, meaning outstanding airflow and excellent bodyweight distribution.
This perfect option has a wool layer that naturally regulates temperature in order to keep you cool and comfortable no matter the season. With this Simba mattress, you get a super-soft sleep surface and on top of it is a thick knitted cover that won't compromise on the airflow.
Since this is a hybrid mattress, it can be flipped. Simba has created four handles for movement ease and switch. The manufacturer is very confident in its products, thus the impressive 200 nights trial period. Simba gives us triple the period most brands follow! Finally, you receive a 10-year guarantee for this remarkable product.
Key Features:
7 layers of construction
4 handles for ease of movement
Hypoallergenic knitted cover
Trial Period for Returns: 200 days
Warranty: 10 years
2. OTTY Original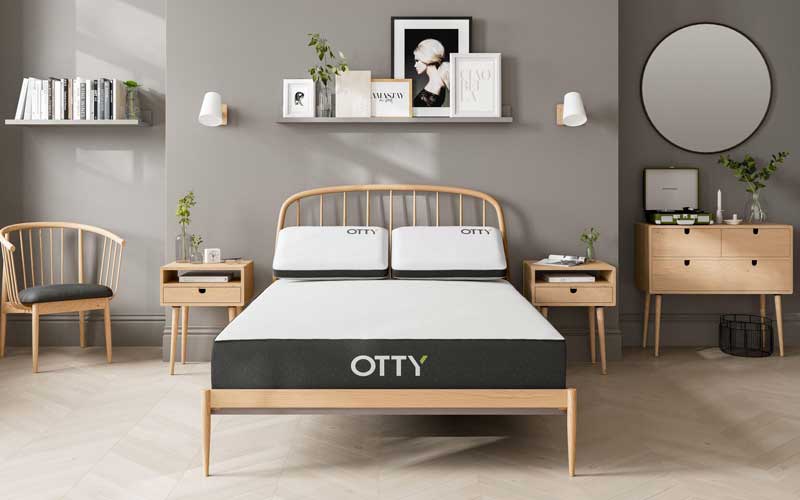 Otty is a brand that allows you to focus on the most important thing, which is getting a good night's sleep. The OTTY Original Hybrid mattress is an affordable choice consisting of five innovative layers that bring you incredible support and exceptional comfort.
On top of the OTTY mattress is the removable and washable cover. Next, we have the temperature-regulating foam which works great every day and season. Right after we have the high-density support foam, 2000 encapsulated pocket springs and the HD base foam with excellent airflow side support and an edge-to-edge sleeping surface helping with temperature regulation.
Another significant advantage of the Otty Hybrid is the price. This superior mattress is an affordable, award-winning product that will give you the peace you need at night. It's time you upgrade to the OTTY's high-quality option and test it out for yourself with the 100-day trial period.
Key Features:
5 layers of construction
Temperature-regulating Cool Blue Gel
Encapsulated pocket springs – 16cm
Trial Period for Returns: 100 days
Warranty: 10 years
3. Dormeo Octasmart Hybrid Mattress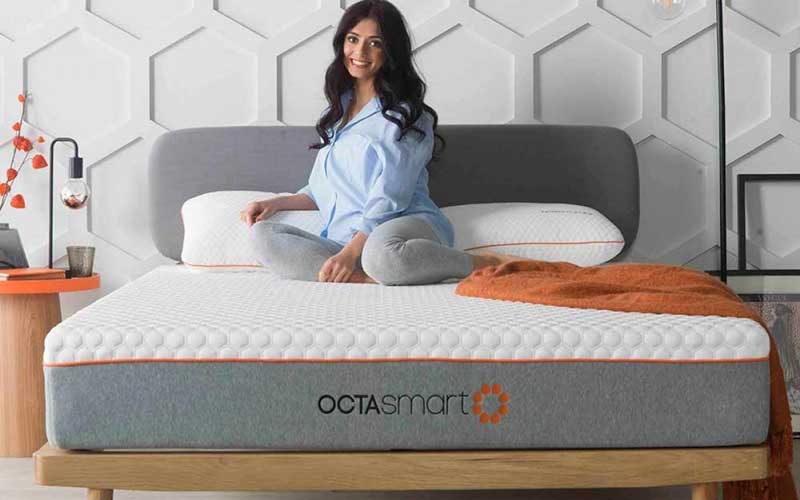 Dormeo has been a leader in the mattress industry for many years, and there is a solid reason behind it. The brand uses the latest sleep technologies to transform its products into the UK's best mattresses. And everyone's favourite is the Octasmart Hybrid Plus with a 5-star rating in over 10,000 reviews.
Dormeo's Hybrid was selected as "Sleep Expert's Top Pick for Spring 2020." Octasmart incorporates foam, pocket springs and Octaspring® technology to develop a marvellous creation item like no other. Dormeo's Octaspring® technology is what makes the Octasmart range so popular and wanted.
This hybrid was created to move in 3 dimensions, making it eight times more breathable than any other traditional memory foam choice. With three layers of smart technology, including a layer of memory foam, pocket springs and Ecocell® foam—aligned in a way that offers zoning in three different areas to keep your body aligned.
Dormeo Octasmart mattress comes with an anti-bacterial cover, a 60-day night trial and a whopping 18-year warranty.
Key Features:
3 layers of smart technology
Anti-bacterial cover
Octaspring® technology
Trial Period for Returns: 60 days
Warranty: 18 years
4. Brook + Wilde Lux Mattress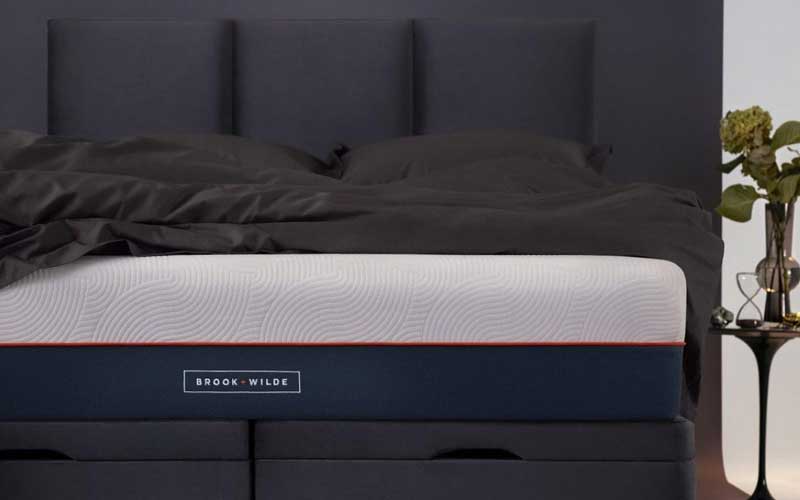 Last but surely not least, we have the Brook and Wilde Lux, which will provide you with an excellent night's sleep in a luxurious bed with eight layers of innovative sleep technology. Brook and Wilde are a brand that praises itself for the quality products they put out, and the Lux option is no exception.
Deep and comfortable sleep has never been easier. The Brook and Wilde is an innovative choice with a unique "wave technology", that ensures you will receive the appropriate support, the correct pressure distribution and the proper spinal alignment.
Brook and Wilde will not only keep your spine aligned, but it will also relieve pressure points for you and your loved one. And if you aren't sold yet, you get to try it out for yourself with the 100 day trial period and see if you like your new purchase. If you do, the brand gives you a guarantee that lasts a decade!
Key Features:
8 layers of construction
Removable & washable cover
Unique "wave technology"
Trial Period for Returns: 100 days
Warranty: 10 years
5. Casper Wave Hybrid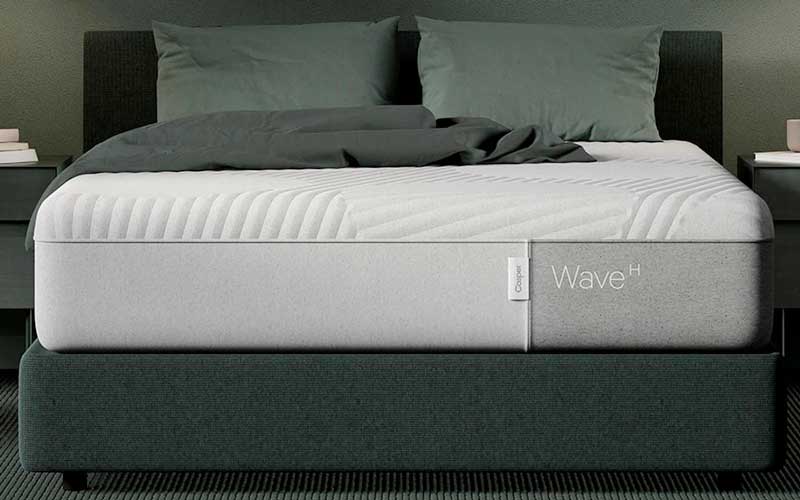 If you're willing to spend some money, the Casper Wave Hybrid is one of the most luxurious items on the market today. The Casper mattress has an innerspring base layer and two layers of high-grade memory foam.
The one on top is a highly breathable foam that disperses body heat to keep you cool, while the bottom layer relieves neck, back and hip pain with its support foam.
The Casper Wave Hybrid is an option that will suit many individual needs, which is why you should check it out. For us turned out to be what we've been searching for and so much more. With Casper, you receive medium-firm support, which works quite well for people that sleep on their side.
You get the full package, a choice that cools, supports and aligns with your body. Casper offers a stellar shipping policy, a 100 nights trial period and a 10-year warranty, which guarantees a comfortable and peaceful experience every night.
Key Features:
3 layers of construction
Highly breathable
Medium-firm support
Trial Period for Returns: 100 days
Warranty: 10 years
How to choose a hybrid mattress?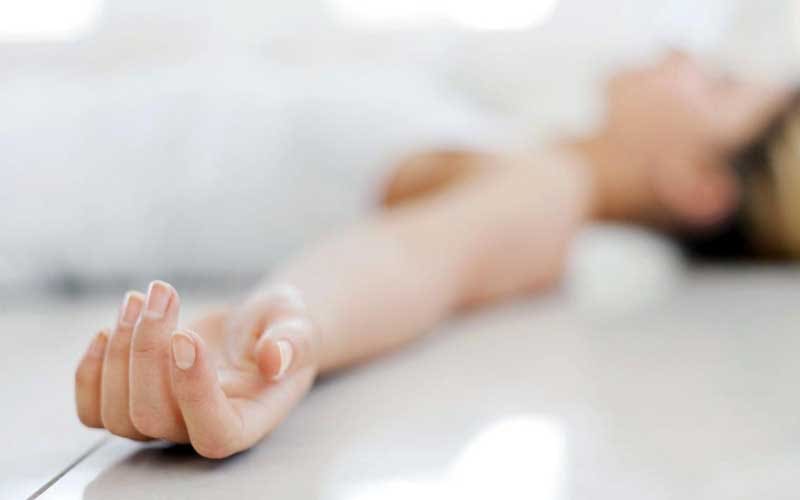 Before you buy this mattress type, you need to understand what a hybrid bed is and there are also some factors you have to take into consideration to find an option that will suit your personal preferences. These features are the following:
Size
First, you have to think about the size of your bed and available space in your room. Keep in mind that width and length shouldn't be the only things to look at. Think about the height or thickness of the mattress as well.
Often thickness is related to comfort, which means the ticker the product, the more comfortable it will feel. However, your comfort doesn't only depend on the thickness. Measure your room, so your bed doesn't take up all the space and make sure the mattress will fit the frame or base you have.
Density & Firmness
Another factor you need to pay attention to when purchasing a hybrid is density and firmness. We recommend selecting an option with at least a kilogram density and 28 to 30 indentation load deflection.
The firmness level depends on your individual preferences, but we suggest you don't go under 36 indentation load deflection if you're someone with more considerable weight. Choosing the appropriate firmness means you're providing your body with enough support and comfort.
Materials
Materials play a significant role in the overall comfort of a product and how long will it last. Many manufacturers claim to use high-quality materials, but often they can't even be classified as bedding grade materials.
You need to be looking for materials that are specifically manufactured to bring you support and comfort. A great example is Certi-Pur® rated materials. Many brands use petroleum-based foams, which contain toxic contents that can be quite uncomfortable.
Durability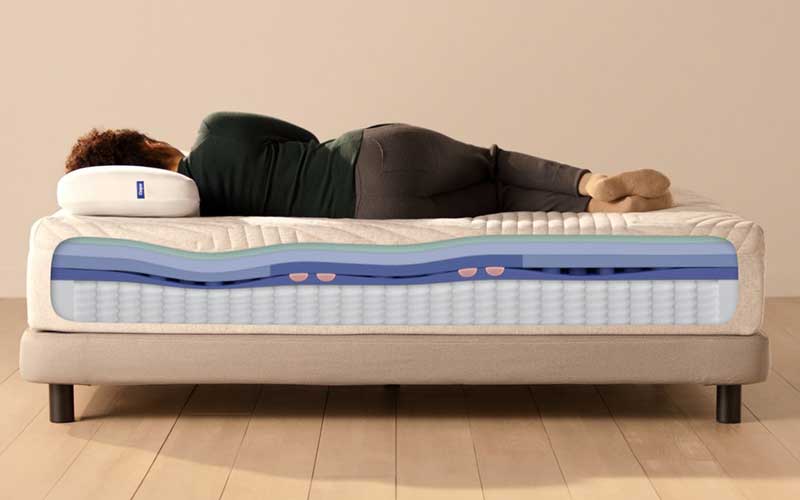 When you're purchasing a mattress, you want to make sure it will last, since this is not something you buy monthly. Some options can last over a decade because of the materials used to make it and the way it's used.
Durability is a crucial quality that plays a role in the lifespan of your choice. Hybrid beds come with many benefits, but longevity is definitely a plus.
Comfort
Next, we want to talk about comfort since it is an essential element for you to get a good night's rest. Usually, people get a new mattress when their old was is uncomfortable and has sagged. Hybrid products don't contain the same materials from top to bottom.
That's why you should think about the comfort layer materials and the support by the coils. The idea behind a hybris is to create a comfort layer made of soft materials and a supportive layer made of strong materials.
Warranty & Trial Period
You don't want to waste your money, which is why you should always check the warranty and trial period of an item. They showcase the quality while assuring you of its durability and comfort. Typically the guarantee ranges between 1 and 20 years, but when you're looking to purchase a mattress, you need to select one with at least five years of warranty.
You don't know if the choice you've made is right for you, which is why you should try and find an option that comes with a trial period. This way if you dislike an item, you can send it back and get your money or exchange it for another one.
Price
With many brands and products on the market today, price is an important feature because it often tells you what quality materials have been used. However, that doesn't mean that affordable choices aren't made with quality materials.
As you consider your budget, think about your personal preferences so that you make a decision that you won't need to change anytime soon.
Final Words
Before you end up buying a hybrid mattress, you should consider the essential factors and all the pros and cons that come with them. You should also read some reviews and test it out. Make sure you know where your money is going. We hope that with this article, we could shed some light on the subject and give you the best of both worlds.
Mattress brands frequently change, and so do the products they offer, which is why we will continue to provide you with the most up-to-par information on the market. You can also stay up to date on the top UK mattresses on the market today.
If there are any questions, regarding the subject that were left unanswered, share them in the comments below.