Pros
Six luxury layers
Four firmness levels

100-night comfort trial

Premium delivery
Cons
The cover isn't washable
Pricier
The Brook + Wilde is a relevantly new mattress manufacturer, quickly becoming one of the most popular UK mattress brands. They are the only company that lets you choose your firmness level while offering layers upon layers of quality materials.
Let's go over the mattress details and see whether it might be a good fit for your specific needs. We'll cover build quality, design, pricing, and sleep performance and see if there are any downsides that you should know about.
What are the available Brooke + Wilde models?
This brand has designed three mattresses that can suit people with specific needs at different price points, and they are the Lux, Elite and Ultima. They have managed to stand out for a short period and create bedding products with pretty much no competition.
All three have different prices with each size, but let's take a look at their characteristics with a quick summary:
Broke + Wilde Lux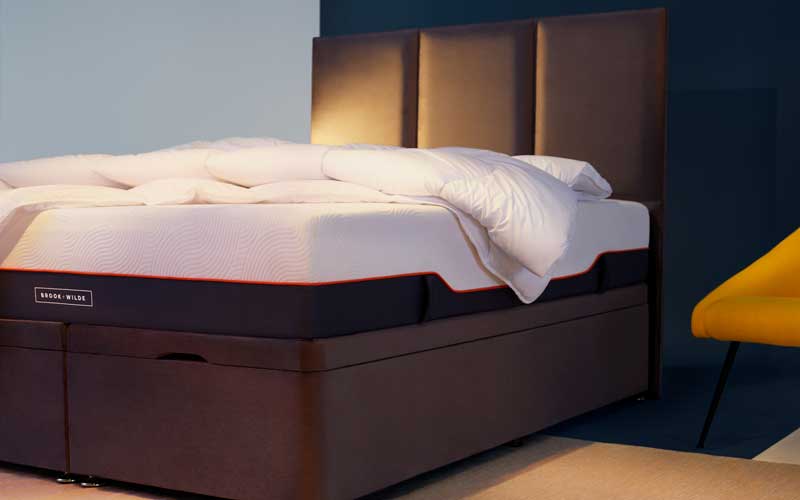 The Brook + Wilde Lux is an award-winning firm mattress, providing deep comfort and zoned support for better spinal alignment with six luxury layers. This is the product that we'll discuss in detail today.
Each Lux model is ergonomically engineered to provide improved support, so you'll wake up free of aches and pains. This product can be purchased in four sizes: single, double, king and super king. It also comes with a 100-night comfort trial, ten-year guarantee and premium delivery in which two-person delivery service will bring your purchase to your room of choice.
Brook + Wilde Elite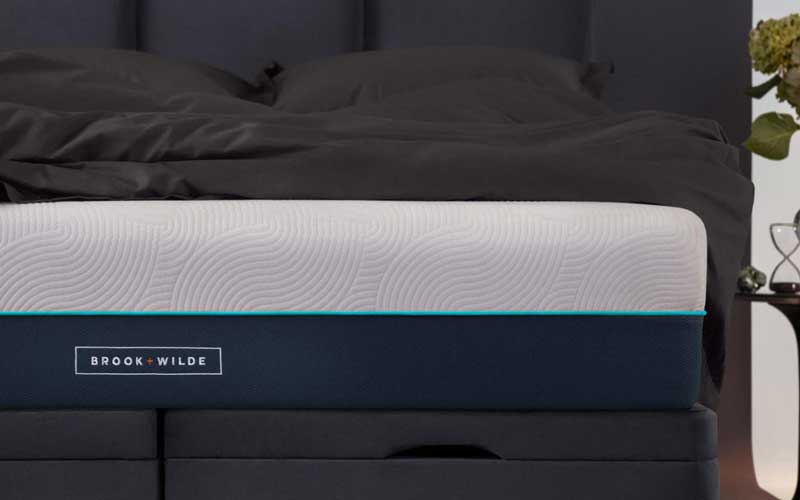 The Brook + Wilde Elite comes with an 8-layered sleeping system that has quickly grown its popularity with hybrid mattresses. They have designed a unique product, perfectly combined to give deep and restful sleep.
With a four-way stretch cover, allowing air circulation and providing breathability, while the memory foam protector ensures the first memory foam layer can work independently. Followed by a thermo-regulating top layer made from next-generation high-density foam and 2,500 mini springs.
Next is the 'wave technology' support layer and another round of springs follow, with a support base for structure and solidity. And finally, the non-slip base ensures that your mattress stays put. This model comes with the brand standard trial period, warranty and delivery service.
Brook + Wilde Ultima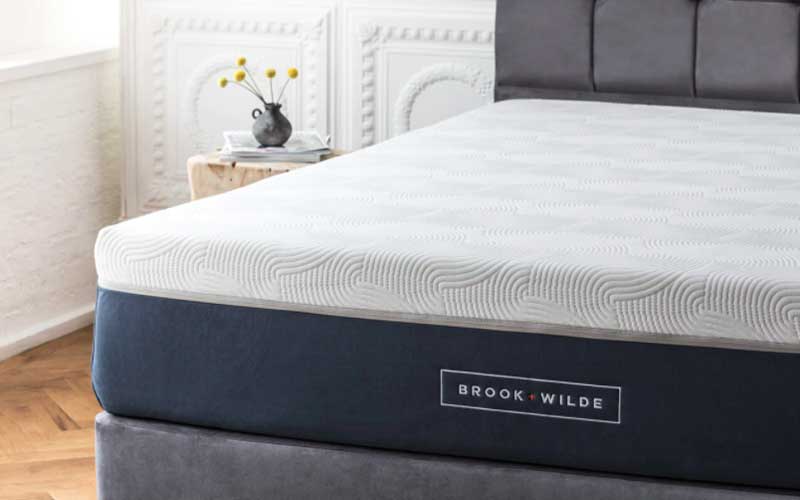 Ultima by name, ultimate by nature and the brand's newest model. Constructed with ten layers of supreme luxury, this is one of the most technologically advanced mattresses on the market.
First is the cooling Thermic cover, followed by a breathable mattress cover and a memory foam layer featuring zonal perforation. Fourth is the open-cell structure memory foam refreshing layer, and the fifth is a twin blanket of 2000 ergonomic nano-springs.
After that, you'll find the Unique support layer with different comfort feels and a dynamic airflow system. Then we have another layer of 2000 nano-springs with a high-density support foundation and a non-slip base. This model also comes with the brand standard trial period, warranty and delivery service.
How is the build quality?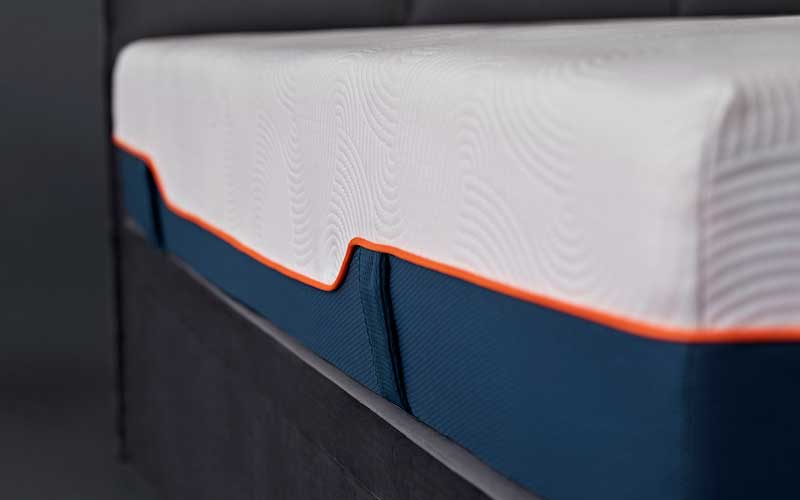 The Brook and Wilde Lux mattress is a beautifully crafted product with zoned support and better pressure relief due to its six layers of luxury materials. This is a product that is made to order within two weeks with different comfort levels.
The Lux complies with the safety BS 7177 standards, deeming the mattress fire retardant and free from Chlorofluorocarbons (CFCs) which depletes our ozone layer. They are a manufacturer that produces and makes their covers and mattresses in the UK, and more specifically, Derby.
We strongly believe that these layers of construction are highly sophisticated, supportive and incredibly durable. We will talk about all the features in more detail later on.
How many layers?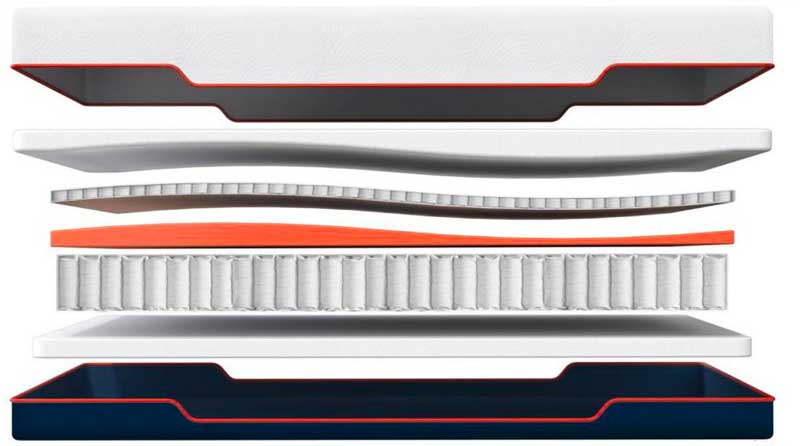 The Brook + Wilde Lux has 6 layers of luxury, perfectly crafted to give deep and restful sleep. This model uses a unique design to encourage back support and spinal alignment.
First, we have the perfect wrapping for the perfect mattress with a breathable, durable and soft cover. It's followed by a sumptuous layer of breathable and cooling memory foam, which moulds to your body and eliminates motion transfer.
Next are the 2,000 mini pocket springs, engineered to move with you as you turn in your sleep to reduce pressure points. The fourth layer is a support foam with added density known as the 'wave technology that aids spinal alignment and cares for your shoulders.
Following are 1,000 135 mm pocket springs, giving you bounce and push back. Finally, is a specialised support foam base, giving the mattress structure and solidity. This way, you have the foundation for a great night's sleep!
How thick is the mattress?
The Lux model's total thickness is 28cm, which is 3cm thicker than the average mattress. The good news is that your bed sheets will still work, and you don't have to purchase deep fitted options. This Brook and Wilde item should hold up to 114kg per person (two people per bed).
How Firm is it?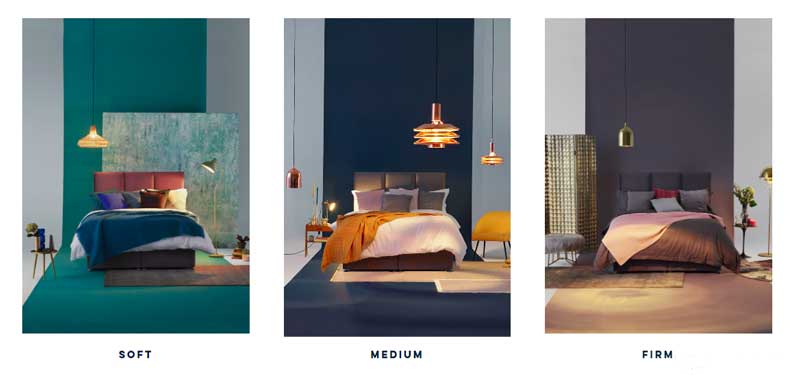 Firmness is what sets the Brook and Wilde mattress apart from the competition because they let you choose your comfort level, available in soft, medium, or firm. This way, you can make a decision depending on your preferences, sleeping position and body weight.
The soft version lets you sink into a luxurious marshmallow-like bed with a wonderful feeling that's still supportive, just with extra levels of cosiness. Another option is the medium feel, which is the perfect balance of support and sinks due to its combination of softness and resistance.
If you're looking for a firmer level of support that can still maintain superior comfort levels, you can give the firm model a try. It's less springy but more supportive and just as gorgeous. Overall, all three levels of firmness provide you with outrageous levels of comfort and support for a restful night's sleep.
What about the cover?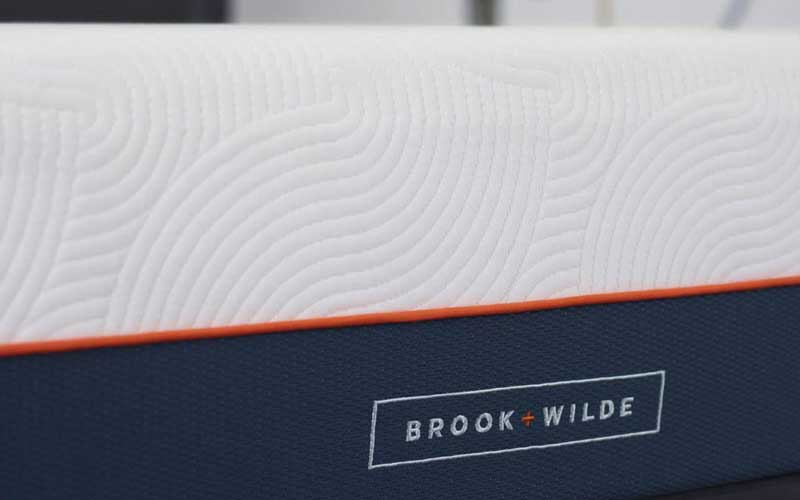 Brook and Wilde's cover is a mix of polyester and cotton divided in two by a sleek orange stripe, which runs along the mattress's midsection, bringing the top white section and the lower navy section together for a sleek and stylish look.
This cover is designed to be durable, breathable and soft at the same time. It includes four mattress handles for practicality when manoeuvring. What makes it even better is that it's also hypoallergenic, making it a suitable choice for people with allergies.
However, the cover can't be machine washed. If you want to clean it, you'll have to use a damp cloth to get rid of any spillages or purchase a mattress protector to prolong its life.
Design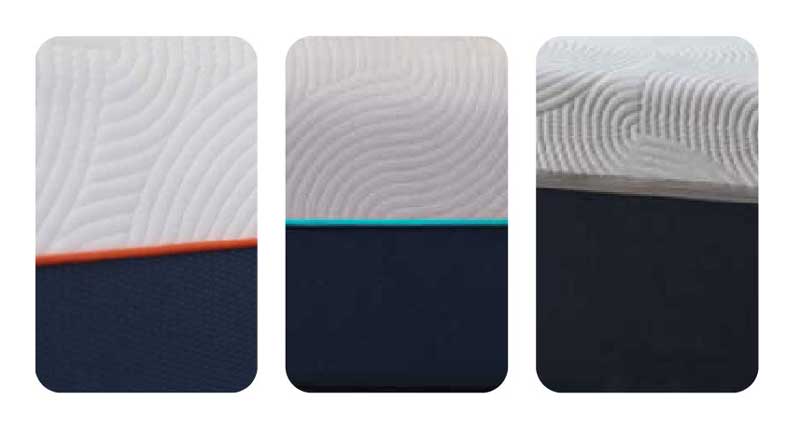 The way the Brook and Wilde mattresses look is hands down our favourite. Even the way their products look screams quality. The design of their model is quite similar, with the difference in the line in the middle.
All mattresses are half white, and half dark blue, but what separates each model is the line's colour in between. For example, the Lux has an orange line, the Elite has a light blue one, and the Ultima comes with a grey version.
Even though you will most likely cover your bed with sheets, pillows, duvets and toppers, it's nice to know you have a stylish looking mattress beneath you.
Free trial
Brook and Wilde offer a 100-night trial period, meaning you can try it in the comfort of your own home. The brand has created a perfect equilibrium between luxury and practicality so that you can enjoy sleeping every night.
If for some reason, you aren't satisfied with the product, you have two options. You can either request a pickup and get a full refund or exchange the mattress for another firmness level.
Brook + Wilde Warranty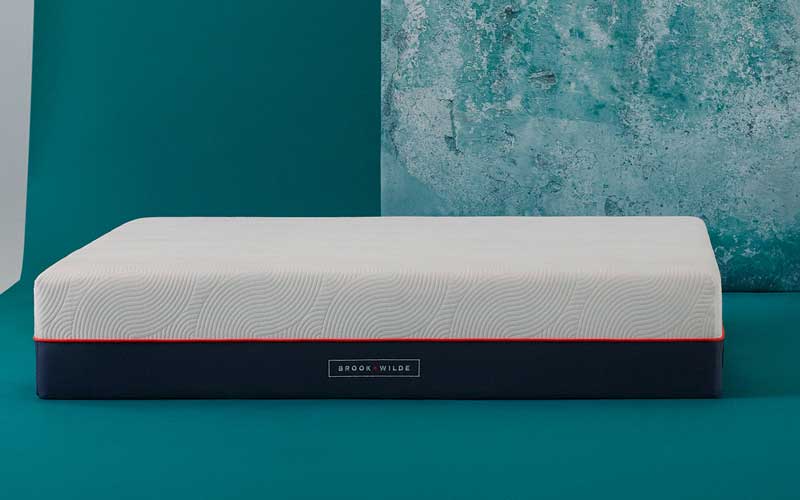 Brook + Wilde provides a 10-year warranty, which shows the confidence in the products they put out. However, what makes the brand stand out is its customer service. Courtesy goes a long way, and in this case, it not only shows you are appreciated, but everything is solved quicker compared to other mattress brands.
With that said Brook and Wilde reserve the right not to honour claims under this guarantee at their discretion. Let's talk about the situations in which it applies and when it doesn't:
What defects does the warranty cover?
Faulty workmanship and materials
Excessive visible settlement
Any material manufacturing defect affecting the zip
Any material manufacturing defect affecting the cover
What defects doesn't the warranty cover?
Normal ageing or wear and tear
Changes in the hardness of any of the components
Light discolouration of polyurethane foams
If it was in a filthy, unclean condition or has been abused
Used without bed linen
Using a mattress with a base for which it was not designed
Bending or folding the mattress
What sizes are available?
The company wants you to find your perfect match with one of their four available size options. Brook + Wilde has tried to simplify that by concentrating on four sizes in order to create a straightforward, no-nonsense guide with which you won't be overwhelmed or confused.
Here are the available sizes for the Brook and Wilde Lux:
Single – 90 x 190 x 28
Double – 135 x 190 x 28
King – 150 x 200 x 28
Super King – 180 x 200 x 28
What are the delivery terms?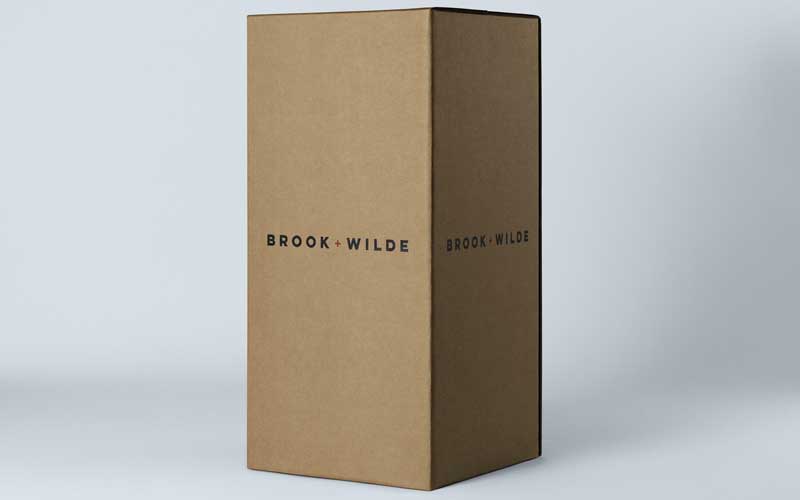 Delivery is where Brook and Wilde genuinely shine, with a mattress that has been vacuum-sealed and rolled in a neat 100cm x 50cm x 50cm box. Usually, delivery is free in the UK mainland and within three days of order.
However, what sets them apart is that they provide premium delivery, which uses a two-person service that will bring the mattress to your room of choice free of charge. Depending on your location, they even offer Saturday delivery.
Brook + Wilde also gives you the possibility to get rid of your old mattress, which they will even recycle for you.
There are two delivery options at checkout:
Premium 2 man delivery, as outlined above
Premium 2 man delivery + Old mattress removal and recycling (subject to change)
Has Brooke + Wilde won any awards?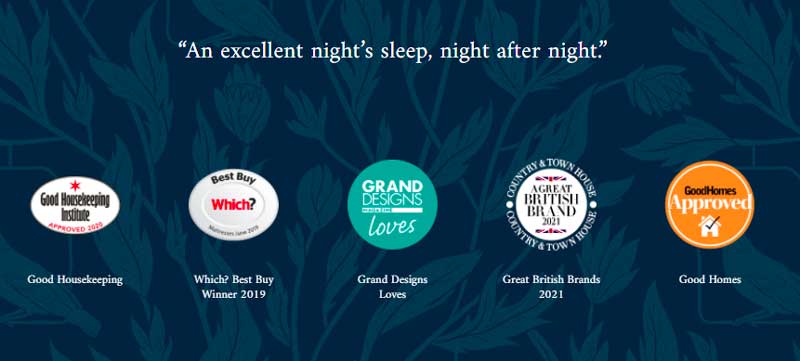 Brook and Wilde haven't been in the mattress business for too long, but they've still managed to reach some huge milestones. Here are some of the awards they've won in this short time frame:
Great British Brands – 2021
Good Housekeeping Approved – 2020
Which? Best Buy – Winner 2019
Grand Designs Loves
Good Homes Approved
LightSleeper Awards
What's Brooke + Wilde's Promise?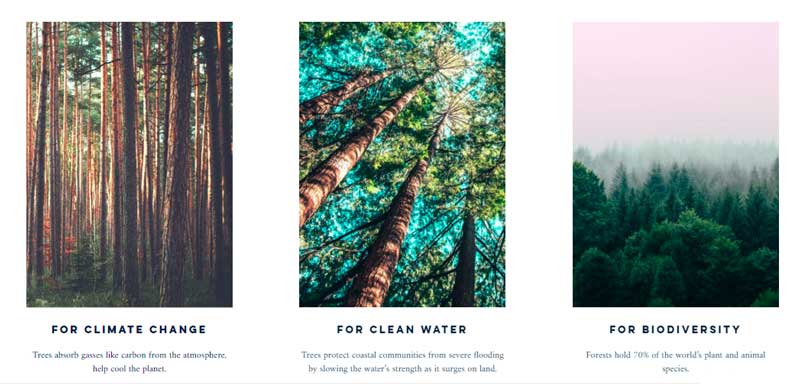 This brand is committed to making reforestation a part of its business model. That's why for every mattress they sell, they plant a tree to help contribute to reforesting the planet, which in a way makes you directly responsible for reducing the Earth's carbon footprint.
They support third party non-profit organisations, which plant trees to help clean water in Brazil, protect biodiversity in Indonesia, empower women in Rwanda, improve food security in Guatemala, and fight back against forest fires across North America.
Final Words
To conclude, we can safely say that the Brook and Wilde Lux is definitely amongst the best hybrid mattresses. It's constructed with six innovative layers suitable for most sleeping positions and body types. Brook + Wilde products come with a 100-night home trial, free premium delivery and a solid warranty.
It's offered in three comfort levels, making it stand out, and that has been appreciated with the multiple awards the mattress has won in a short period.
It is not the cheapest mattress by any means, so this is something to consider. There are more affordable options out there, but, as we all know, you often get what you pay for. We hope you enjoyed the read, and if you have any questions, don't hesitate to drop us a comment below.