Do you need to find the best place to buy a mattress online? Today there is definitely something for everyone who is looking to buy a mattress online. Most online brands make the process of buying one easy and safe.
Mattresses sold online come with numerous benefits compared to the ones sold in brick and mortar stores. That's because the middle man is cut out, which makes the price way more attractive. However, that's not all. You also get a risk-free home trial period and an extended warranty to make your purchase even more desirable.
But how can you choose a quality option that fits the bill and checks all the boxes? There are many options on the market – from good quality products from reputable companies to cheap Chinese items that we wouldn't recommend to our worst enemy.
That's why we created LightSleeper – to help you choose the product that is right for you and you alone and help you make that choice along the way. Companies can never pay to feature their products on LightSleeper, nor we are getting paid to recommend one product over the other – we are an independent resource, and we only recommend products that have passed our tests, and we feel that they are the best in their category.
So let's see what we think about the Best Mattress Brands and Retailers today and why.
Best Mattress Retailers
There are many bed and mattress retailers online that can range from top quality retailers, which sell a couple of brands through online megastores with an extensive range of mattresses and low prices. Here's LightSleeper's selection of 5 of the best mattress retailers in the UK:
1. Amazon UK

Hands down, the best online retailer in the world is Amazon. It's also one of the best places to purchase a bed because it is a well-trusted platform, which focuses on customer experience and satisfaction. Furthermore, your experience buying a product from there can be even greater if you are an Amazon Prime user since you can take advantage of their next day delivery option.
This retailer offers more mattresses than any other website, and sometimes, you can find cheaper items at Amazon than their own online store. That's the place where you can discover numerous brands, all mattress types and firmness levels with various features, colours and prices.
2. Mattress Online

Mattress Online is UK's largest mattress retailer, and recently they've received an award for Online Bed Retailer of the Year for 2020-2021 by the NBF. They have an excellent Trustpilot score with many people continuously talking about their satisfaction with the service, delivery, product and price.
Mattress Online offers a wide range of mattress brands such as Silentnight, Sealy, Slumberland, Sleepeezee, and so many more. So whether you're searching for a pocket sprung mattress, a super-comfy memory foam mattress, orthopaedic support or a natural wool mattress, you'll find it there.
Their mattress range suits all budgets and preferences. So don't worry and jump on to Mattress Online because they have you covered!
3. Dreams

Dreams is UK's number 1 specialist retailer and have also been awarded the UK's Large Bed Retailer of the Year by the National Bed Federation. All the products they sell are made here in the UK, which allows them to offer the lowest price for beds.
Dreams constantly have sales and promo codes you can use to get yourself an incredible deal. If your purchaser thought them, you'd get a crew delivery that includes et up your mattress and bed. They offer their own collection of mattresses, but they also work with brands such as TheraPur, Tempur, Hyde & Sleep, Sealy and many more.
With this retailer, you can get it all because they offer mattresses, bed frames, sofa beds, all sorts of bedroom furniture and even children beds.
4. Mattress Next Day

As the name implies, Mattress Next Day is an online mattress retailer that strives to deliver a bed to you the following day. Due to the large range of items and the various discounts, it has become one of the visited online bed shops in the UK.
They have a huge warehouse full of top brand items such as Dormeo, Hypnos, Dunlopillo, Vispring, etc., all ready for next day delivery. This retailer has more than 3000 mattresses in stock, and they deliver all items for free (some geographical charges may apply). Mattress Next Day has some of the lowest prices for mattresses and is trying to offer its customers great deals every season.
5. Bensons For Beds

Bensons For Beds is a retailer with over 265 stores across the UK. They have many options in their stores and even more online. You can buy all sorts of bedding products such as mattresses, beds, headboards and many other bedroom furniture pieces you may think of.
They offer some of the most widely known mattress brands like Tempur, Silentnight, Slumberland, and Rollo. In addition, Bensons For Beds provides free delivery on all orders above £100 in mainland Britain (England, Scotland and Wales).
Since they are a large retailer, they have promotions and sales at all times on different products that can make your life way more comfortable and supported than ever before!
Best Mattress Brands
Today the mattress business has grown immensely, and numerous companies say what you want to hear. However, just because they say something doesn't mean it will work well for your needs and preferences. Next, we'll discuss our Top five mattress brands, talk about what they offer at what price and tell you what makes them so great:
1. Dreamcloud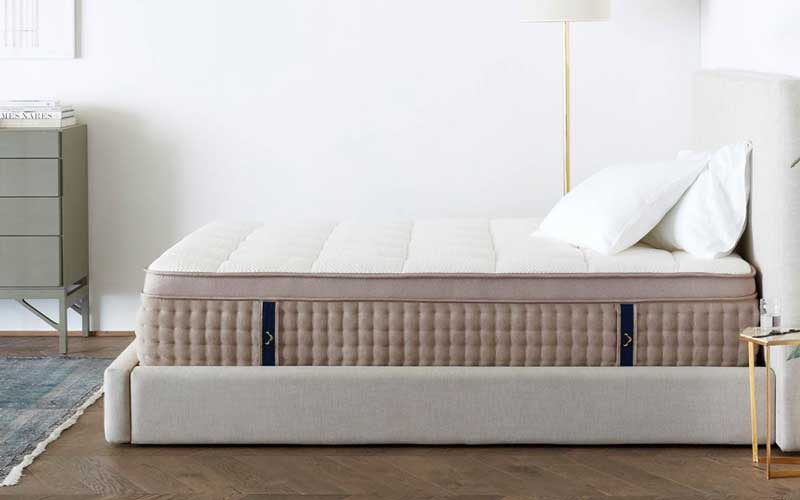 Dreamcloud is a brand that offers high-value luxury mattresses and an array of sleep products such as bed bases, pillows, bedding sets and much more. Their mattress has won multiple awards, and this is a great sign of its quality and durability.
Some of the awards they've won include Climate Neutral Mattress by Good Housekeeping, The Best Mattress for 2020 by Independent and many others. The design of their beds is focused on long term support than standard retail options and has unbelievable customer reviews and ratings.
Dreamcloud provides you with the feel of a luxury hotel bed but with added support at your own home. Their mattresses come with a one-year trial period, forever warranty and free shipping and returns. Dreamclouds popularity has grown due to Luxury Hybrid Mattress, which uses innovative sleep science.
2. Nectar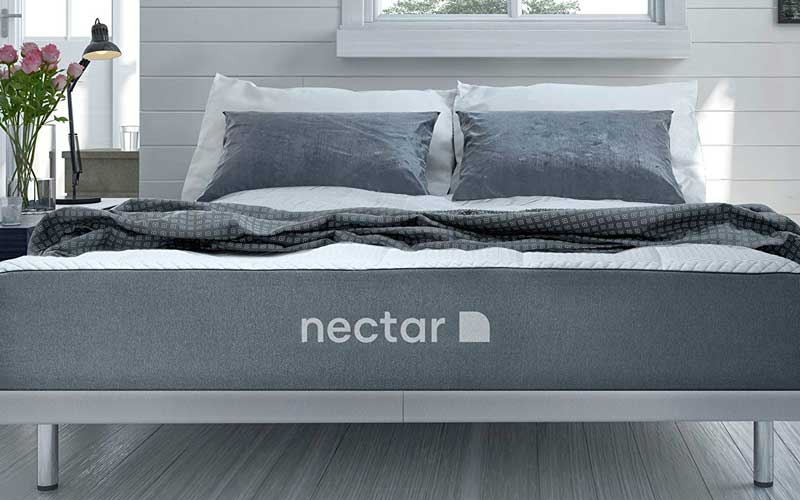 Generally speaking, Nectar is one of the highest-rated online mattresses available in the UK. They've multiple awards such as Best Memory Foam Mattress by Sleep Foundation, Best Overall Mattress by USA Today, Best Value Mattress by Mattress Advisor, and so many more amazing prizes that have skyrocketed its popularity and fame.
Nectar's options mattresses feature universal comfort firmness and an all-foam design suitable for most body types and sizes. They also offer ergonomic support to relieve pressure on the hips and shoulders while adequately supporting your spine.
It comes with an unbeatable free trial period, service and solid warranty. In addition, nectars offer quick shipping for free, and there is the convenient option of them picking up and disposing of your old mattress and/or your old bed frame. Their products should definitely be on the radar for anyone looking for a top-quality memory foam bed.
If you're a fan of mattress deals, Nectar is the place for you because they give you a bundle that includes 1 Cooling Pillow, Sheet Set, and 1 Mattress protector for free! Keep in mind that the bundle can change at any time, and Nectar might not be offering a better deal in the future, so if interested, it's best to act now.
3. Simba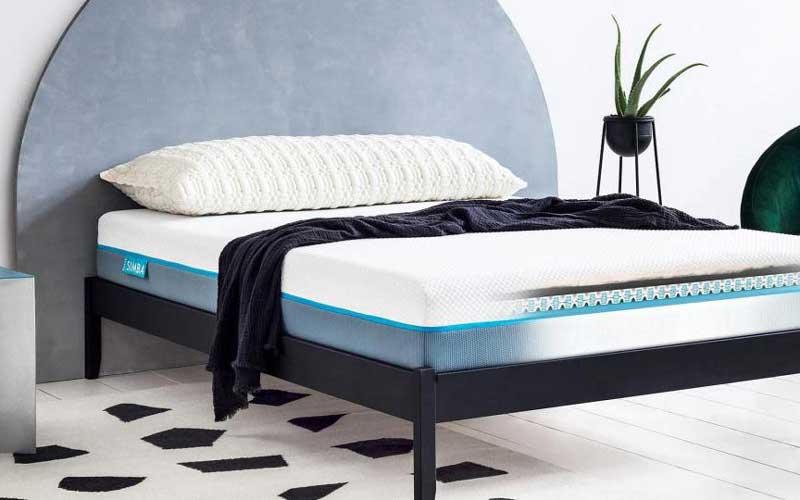 Next, we have another very well-known mattress company, and that's Simba. Simba's motto is 'The perfect mattress didn't exist, so we invented it!' and we strongly believe that's correct. This brand has brought out products that bring the comfort of memory foam and the support of pocket springs to create the ultimate bed.
They are one of the first to roll into the online mattress market in the United Kingdom and create a trusting and strong reputation for themselves. Simba mattresses feature three models with glowing mattress reviews and many happy customers.
The company has grown its popularity in recent years, and they've also designed other high-quality bedding products like pillows, duvets, mattress toppers, etc. They are made in the UK, and right now, that has a bundle offer that can save you hundreds of dollars, so don't waste any time and jump on it!
4. Eve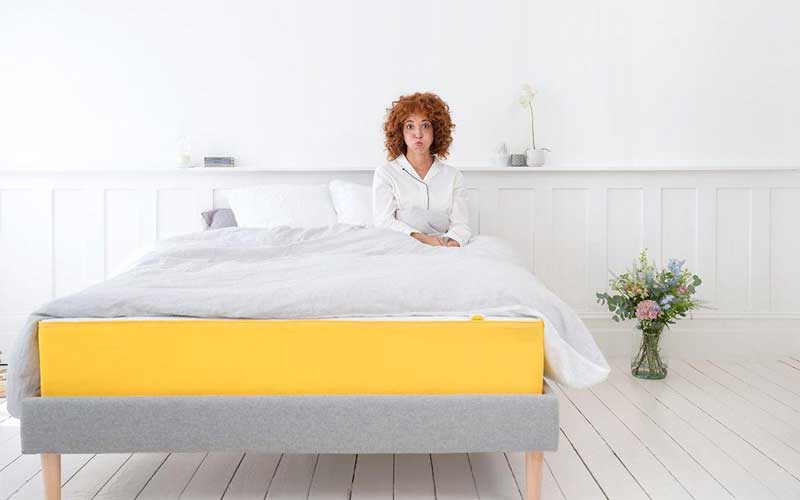 Another popular brand in the online industry is Eve. Their products are designed and manufactured in Britain, and they've come up with three foam and three hybrid mattresses. All of Eve mattresses come with medium-firm support, which is the sweet spot for all types of sleeping positions. Eve helps back and front sleepers get the support they need for their lower back – while people who sleep on their side get pressure relief for their shoulders and hips.
This company offers beds with unique contour zones, uber soft and hygge sheets, bed frames with impressive storage and even incredible duvets that actually stay in the corner of the duvet cover. They've got you covered, quite literally.
Overall, Eve comes with good customers reviews, but there have been some complaints about customer service in some cases. However, they offer a 10-year warranty, a 100-night trial period and hassle-free returns.
5. Hypnos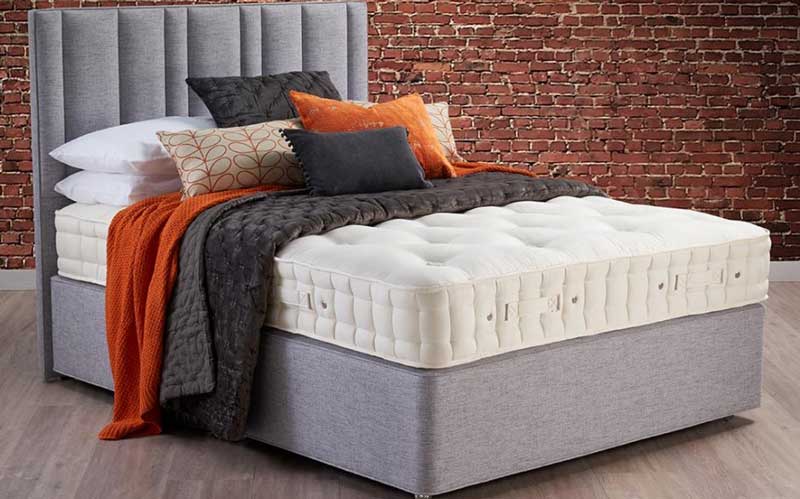 Last but not least, we have Hypnos, a British brand of luxury handmade mattresses available throughout Britain and worldwide. They specialise in extravagant mattresses that are pocket sprung with natural and sustainable fillings, including wool, cotton, and other fabrics.
Hypnos beds come in eight categories which are called the Origins, Pillow Top, Luxury No Turn, Royal Comfort, Regal, Regency, Orthos Support and E-Motion. This company has been creating bedding for over a century, and it's handmade in Buckinghamshire workshops for some of the finest palaces and hotels in the world.
What makes Hypnos stand out is that it's currently the only bed maker to supply all of the Royal residences and that on its own is a testament to the highest standards. So if you are looking for a regal experience, this brand has you covered!
Bottom line
Buying a bed or mattress online has never been as easy as it is now. One of the main reasons why consumers are searching online for a mattress is the fact that online retailers can cut the price in half as compared to their brick and mortar counterparts. However, the downside is that you get one without ever trying it out.
We recommend that you always look for a mattress that has a trial attached to it that will allow you to test it out in the comfort of your own home for at least 30 days. That beats the 5-minute testing you used to do in a store.
If you are sensitive to price, look for retailers that offer price matches and check the clearance sections since they have the biggest savings.
All of the bed products we listed above have great customer reviews and are well received. We hope you could find what you were looking for in our guide regarding the best mattress brands and retailers the market has to offer.
Brands in the bed industry frequently change, and so do the products they offer, which is why we will continue to provide you with the most up to par information. We hope that this article was helpful, and you could find what you are looking for.
Now it's our turn to hear from you if any questions regarding the subject were left unanswered. If you want to share some information, we would gladly hear about it in the comments below.