Dormeo is a world-renowned mattress brand that lets you experience gravity-defying comfort and support with multiple innovative mattresses. Their products are designed with premium quality materials, have glowing reviews all around and an outstanding warranty. But is there a catch?
Check out our review below and see if it's the right choice for you!
Pros
Award-winning technology

18-year warranty

60 night trial period
Free delivery service
Dormeo has been a leading sleep expert company that's been on the market for over 15 years. They've been using award-winning materials in their mattresses, like their very own memory foam, to provide an excellent sleeping experience for every sleeping position (side, stomach and back sleepers) and body type.
In this review, we will take a closer look at four of the brand's most popular models which are: Plus Memory Foam, the S Plus Memory Foam, the Octasmart Plus and the Octasmart Hybrid Deluxe.
We'll go over Dormeo's details and see whether one of their mattresses is a good fit for your specific needs. We'll cover build quality, design, pricing, sleep performance and see if there are any downsides that you should know about.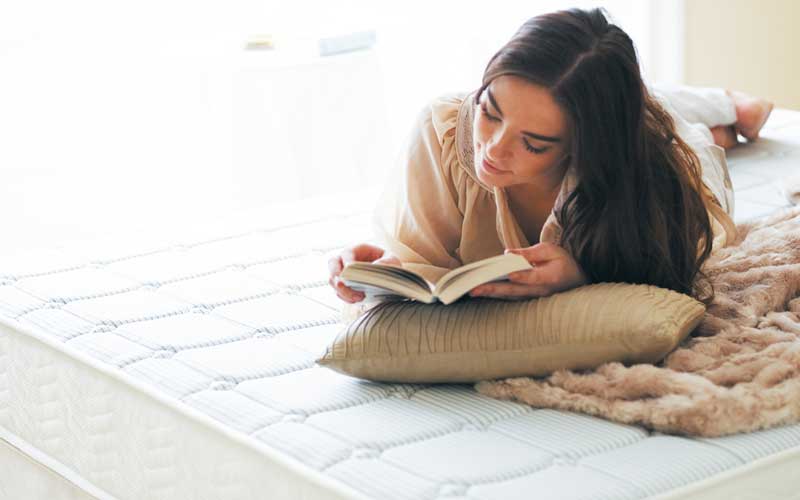 Which model should I choose?
Dormeo has been a top competitor in the bedding industry, and so are the products they put on the market. The company uses its own memory foam, known as Ecocell®, which is highly breathable and hypoallergenic.
Let's get into each mattress individually. Below you'll find the four most popular options sold, each with better reviews than the previous one. They are the following:
1. Plus Memory Foam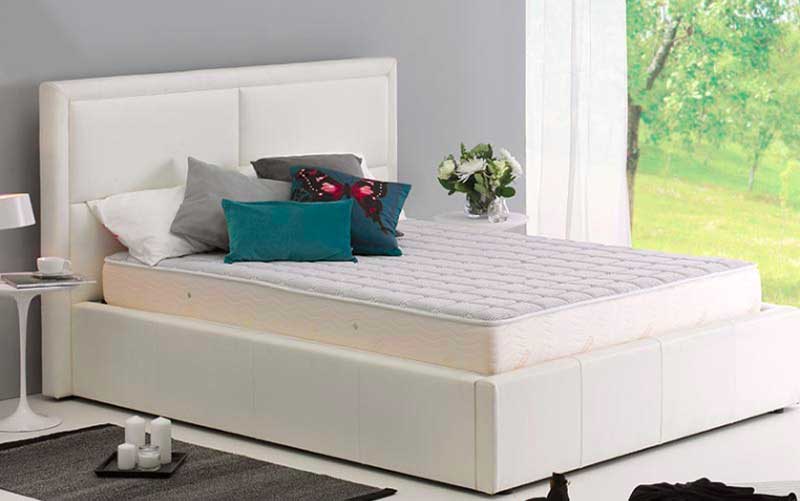 The Plus Memory mattress is what started it all, and every product after was based on it. It has a rotate-design(head to toe switch), so you don't have to flip it.
Layers
The first layer of the Plus is a memory foam layer that uses the latest technology from the company to ensure you receive excellent pressure relief through the years. This layer provides you with the perfect balance between softness and support while moulding to your body's curves.
Its second layer is the Ecocell® one, which is next-generation foam, designed to be permanently elastic with a 3D cellular structure in order to allow more air to flow through the bed. And for breathability, this product comes with four air vents on the sides, so you stay cool at night.
Cover
As we mentioned, the mattress consists of two memory foam layers. They are wrapped in a luxurious Florentine stitched cover with wove carbon fibres, making it incredibly suitable for an anti-allergenic sleep surface.
The brand uses anti-bacterial, anti-dust mite and anti-fungal Sanitized® protection to ensure the cover is hygienic and safe for customers.
Thickness
Altogether, this mattress is 17cm tall, where the first layer is 3cm of memory foam and the Ecocell® layer is 14cm.
2. S Plus Memory Foam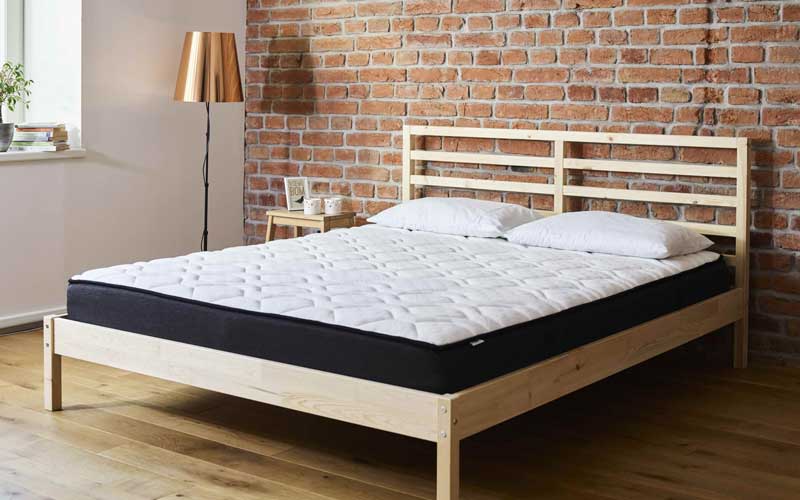 Next, we have the Dormeo S Plus, which comes with a completely customisable s-shaped Ecocell core. This product is the first-ever 100% personalised mattress that has over 30 comfort combinations. Let's get into the specifics of it:
Layers
As a first layer, we have 2cm of memory foam that cradles your body and relieve pressure. After that, you'll find the Ecocell® layers with the layers separated by colour. What that means is the pink side is the firmer one that provides sturdy support, while the grey one is softer and offers deeper support than the pink one.
In between the two Ecocell® layers is the mattress core, which is the Octaspring® layer, designed in an s-shape, like a human's spine. It is eight times more breathable than traditional memory foam and allows greater airflow. The Octaspring® layer has three body zones with different strengths and densities so that you can get proper support for your head, shoulders, torso and legs.
Cover
These three layers of perfection are wrapped in a luxurious quick drying Climalite Silver cover that wicks moisture away while keeping you dry and clean at night. It also includes Dormeo's Sanitized® protection, ensuring a hygienic and healthy sleeping surface. The cover has handles on the sides for easy manoeuvrability as well.
Thickness
The Dormeo S Plus Memory Foam option is 20cm thick, meaning a standard fitted sheet will get the job done.
3. Octasmart Plus Memory Foam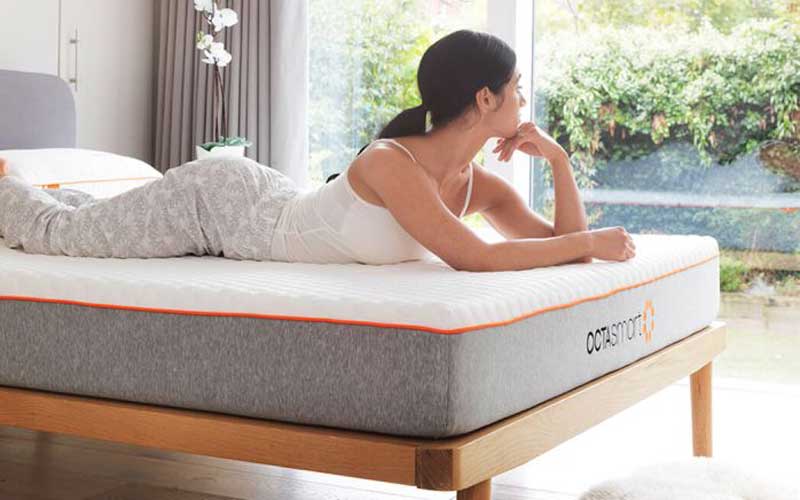 Another excellent suggestion is Dormeo's Octasmart Plus Memory Foam Mattress that leaves 50% less of an environmental footprint. This fantastic option is 100% recyclable and free from harmful chemicals and emissions (OEKO-TEX Certified).
Layers
First, we have an open cell memory foam layer, cradling to your unique body shape while relieving pressure points. After it, we have the Octaspring® layer with hundreds of Octasprings that work together to alleviate pressure from your back, hips and shoulders.
This product is eight times more breathable than a standard bed due to the Octavent™ air system, which reduces your mattress temperature by up to 3 C and allows for better airflow. The Octasprings are arranged in 3 different body zones for the ultimate customised support. Finally, you'll find the Ecocell® foam layer with its permanent 3D structure, creating a solid base for your mattress.
Cover
This three-layered design bed comes with a smart performance cover that consists of hundreds of comfortable built-in pockets for optimum air circulation and a superior sleeping surface. The smart cover is also easily removable and can be machine washed and dry cleaned.
Thickness
Altogether the Octasmart Plus is 17cm thick. There is a 2cm memory foam layer, 3cm Ecocell foam layer, 9cm Octaspring layer and the 3cm Ecocell base foam layer.
4. Octasmart Hybrid Deluxe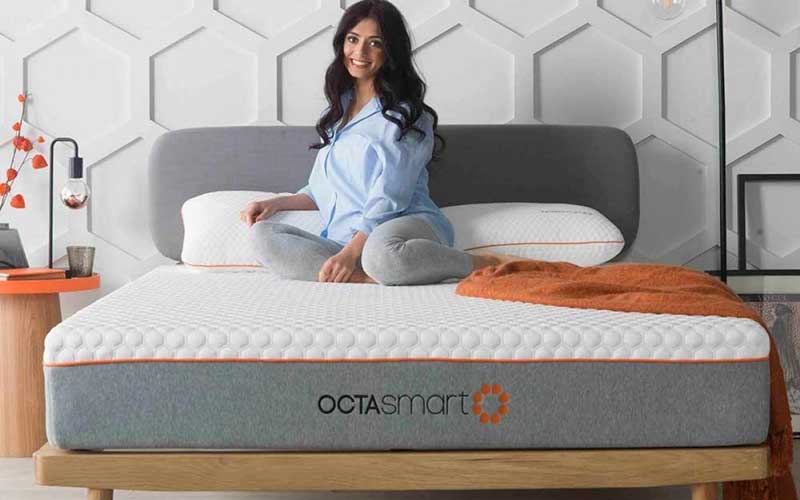 The Octasmart Hybrid Deluxe is the smartest mattress the brand has created. This is also a green option, with it being 100% recyclable and also OEKO-TEX Certified. Join us, and let's take a closer look:
Layers
Whatever your body size or preferred sleeping position, you'll get good support from this mattress. This option is made with three layers of smart technology. Just like the Octasmart Plus, it is eight times more breathable than its competitors.
The top layer is made from luxurious memory foam that soft yet supportive and comfortable. Next, we have the well-known Ecocell base layer and smart Octaspring® layer as its core with hundreds of springs arranged in 3 different body zones supporting your shoulders, back and hips in just the right way.
Cover
The Hybrid Deluxe also has a smart performance cover consisting of hundreds of comfort pockets that bring extra freshness and allow for optimum air circulation. The set smart cover is easily removable, machine washable or dry cleaned.
Thickness
The Octasmart Hybrid Deluxe is 19 cm thick.
How firm is the Dormeo mattress?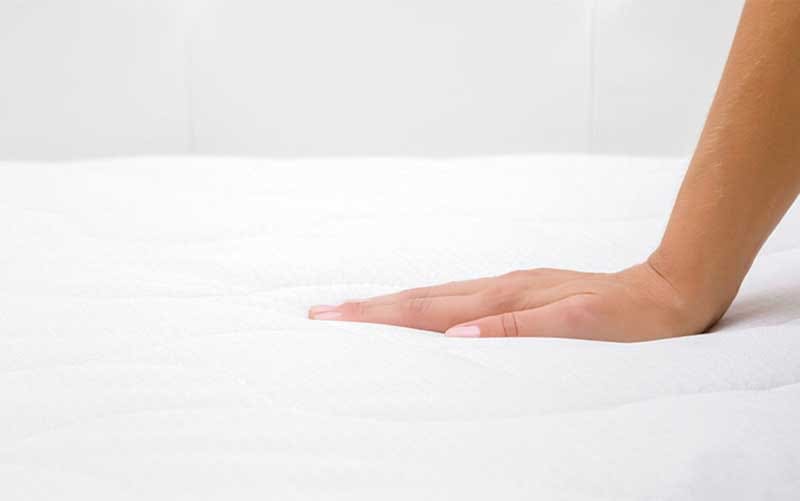 Mattress firmness is crucial to your sleeping experience, which is why Dormeo has designed products that are supportive and comfortable at the same time. Since people have different preferences, the brand has provided various solutions to our sleeping problems.
Three out of four beds (Memory Plus, Octasmart Plus and Octasmart Hybrid Deluxe) come with a medium feel, which is a 6 out of 10, with one being the softest and ten being the firmest. Lastly, we have the Dormeo S Plus Memory Foam, which is a firm suggestion with multiple comfort variations. The S Plus is split into two sides, one for each sleeper so they can both pick their preferences
Design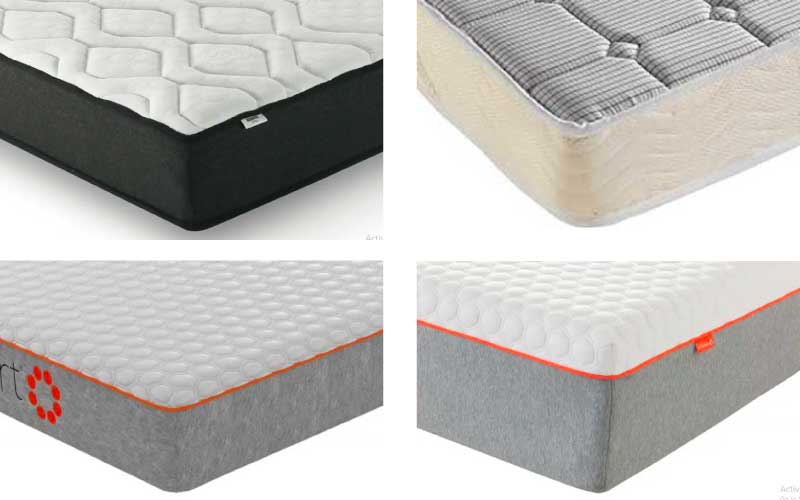 Since Dormeo has a wide range of products, each collection or range features a unique top cover that has built-in materials and added padding to give you a plush sleep surface. Two of our reviewed options are from the same range, thus they have a similar design and pattern.
Memory Plus – features a luxurious Florentine stitched cover that has woven carbon fibres. Its sides are a soft cream, and the top is patterned with grey lines.
S Plus – features a simple, elegant design with black sides and a luxurious white top.
Octasmart Range – features a fresh, luxurious and soft-feel white top cover, where the side are separated by a slick orange stripe and a grey bottom cover.
How long is the free trial period?
Choosing a mattress by laying on it in a store for ten minutes won't get the job done since your body needs four to six weeks to adjust. That's where trials periods come in and help you decide whether a mattress is the right one for you or not.
Dormeo offers a 60-night comfort trial in which you have time to decide and test your purchase. If you don't end up liking it for some reason, the manufacturer will collect it and give you a full refund.
How long is the warranty?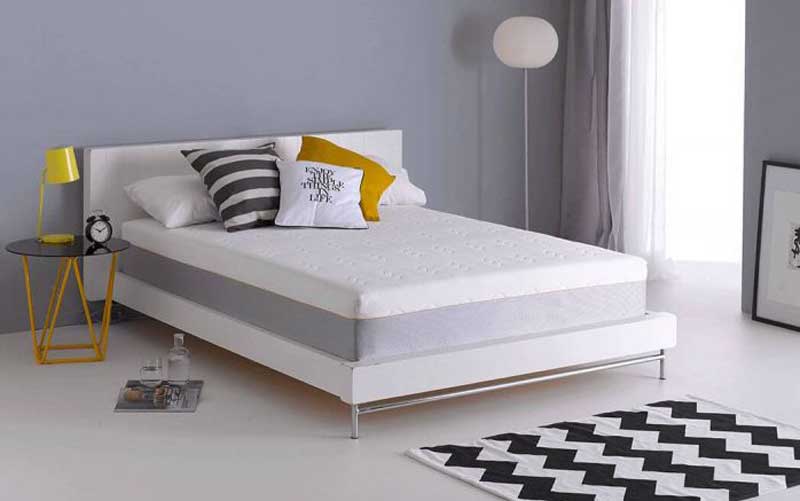 Another essential aspect when buying a mattress is its warranty, and in this case, Dormeo offers either 15 or 18 years of guarantee. Warranties protect your purchase against time and ensure their longevity. The Memory Plus and S Plus Memory Foam Mattress come with a 15-year warranty. Whereas the Octasmart Plus Memory Foam and the Hybrid Deluxe Mattress have an 18-year guarantee.
However, Dormeo reserves the right not to honour claims under this guarantee at their discretion. Let's talk about the situations in which it applies and when it doesn't:
What defects does the warranty cover? – 15 Year Range
Defective due to faulty workmanship or materials
The package must be opened within 30 days of the mattress delivery date
Indents that are more than the standard +/- 10mm in height and +/- 20mm in both width and length
Faults on the cover in the first year
What defects doesn't the warranty cover? – 15 Year Range
Problems caused as a consequence of use not according to the product use and care instructions
When problems are a result of misuse or careless treatment
Use above this weight limit
When product failure is due to causes other than defective workmanship or materials
For the occurrence of mould as a result of poor airing
When the customer cannot supply an original proof of purchase
When batch labels are removed
When the package is not open within 30 days of delivery
If you remove the cover or tamper with the construction
When the mattress has been placed on top of another mattress
What defects does the warranty cover? – 18 Year Range
If the thickness of the mattress reduces over 15%
Product claims relating to manufacturing errors (sewing errors, eventual stains and other imperfections)
Removable mattress cover has a 1-year warranty for the quality and workmanship of the product
Only valid by presenting the original proof of purchase
What defects doesn't the warranty cover? – 18 Year Range
The product has been damaged due to misuse, careless treatment or physical abuse such as cuts, tears, burns or liquid stains
When not maintained in accordance with washing and/or care instructions
Problems are a result of misuse or careless treatment
Use above this weight limit
Product failure is due to causes other than defective workmanship or materials
When the occurrence of mould, dirt and smells is as a result of poor airing
When the product has not been opened within one month of the date of delivery
What sizes does Dormeo come in?
The company wants you to find your perfect match with one of their five available size options. They have tried to simplify that by concentrating on five sizes to create a straightforward, no-nonsense guide with which you won't be overwhelmed or confused.
Here are the available sizes for Dormeo's mattresses:
Single – 90 x 190 cm
Small Double – 120 x 190 cm (available only for the Memory Plus)
Double – 135 x 190 cm
King – 150 x 200 cm
Super King – 180 x 200 cm
What are the delivery terms?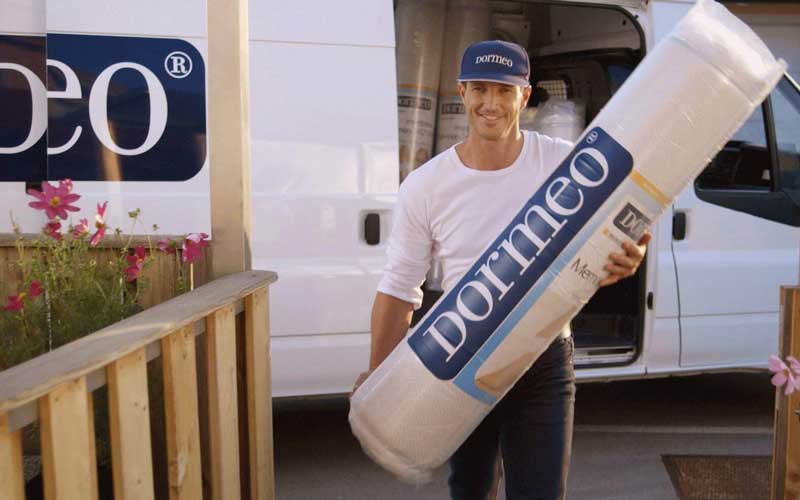 Delivery of all Dormeo mattresses is FREE, and usually, the package is delivered within 14 days, but if the manufacturer has a high demand rate on the model you choose, it can take up to 28 days.
This brand's items will arrive vacuum-sealed rolled and delivered in either a box or plastic protection for easy transportation.
There are three delivery options at checkout:
Free standard delivery, as outlined above
White-Glove Delivery service (subject to change – free when purchasing an Octaspring)
White-Glove Delivery service + Old mattress removal (subject to change – free when purchasing an Octaspring)
Dormeo's awards
As we've previously mentioned, awards are great accolades to the company's quality and service, and in this case, Dormeo has plenty of awards won throughout the years.
Here are some of their most recent awards:
Good Housekeeping Institute Approved
Which? Best Buy
Crystal Cabin Award
Apex Awards
Interior Innovation Award
German Design Award
iF Design Award
Alternatives
If you want to take a look at other similar options, here are our recommendations:
Bottom line
Dormeo is a brand that uses unique materials and structures to create quality products at somewhat affordable prices, making them loved by many. The four options we reviewed are hands down our personal favourites and some of their best selling models.
Overall, Dormeo offers high-quality mattresses with innovative layers suitable for most sleeping positions and body types. It is a great mattress for couples too. They come with a significant free trial period, service and solid warranty. They also offer quick and free delivery, with the option of them picking up and disposing of your old mattress.
The brand has won many accolades over the last few years, so it should be on the radar for anyone looking for a top-quality hybrid mattress with a medium feel. We hope you enjoyed the read, and if you have any questions, don't hesitate to drop us a comment below.