In today's fast-paced life, nothing is more important than a good night's sleep. However, finding the perfect mattress can take a lot of time and sheer commitment. Discovering the perfect setup for you can be a hard enough job on its own, but it gets even more complicated if you need to find a model that will suit both your and your partner's preferences. The ultimate goal is to select something which can provide optimum comfort for two different sleepers.
That's why we created LightSleeper – to help you choose the mattress that is right for your specific circumstances, and help you make that choice along the way. Companies can never pay to feature their products on LightSleeper, nor we are getting paid to recommend one product over the other – we are an independent resource and we only recommend products that have passed our tests and we feel that they are the best in their category.
So let's see what we think are the best mattresses for couples in the UK today and why.
1. Tempur Sensation – Editor's Pick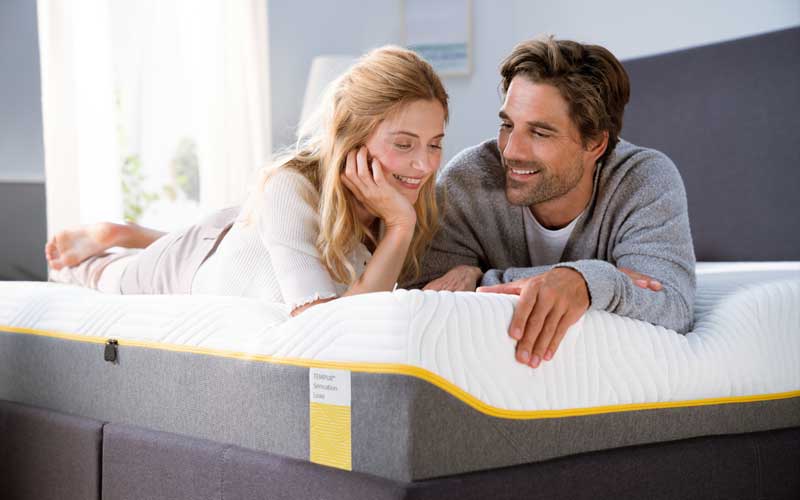 The Tempur Sensation Luxe is the firmest mattress from the Tempur range with 30cm in-depth, making it ideal for two people sharing a bed.
What's interesting about Tempur is that it doesn't have a spring layer. Instead, Tempur uses its unique Dynamic Support Technology.
With three layers designed for soothing comfort and a QuickRefresh™ soft fabric top cover, which is removable and washable, you get your money worth by ten folds.
If you want more proof of its quality, the 100 days trial period and the 10-year warranty will do the job!
2. Brook+Wilde Lux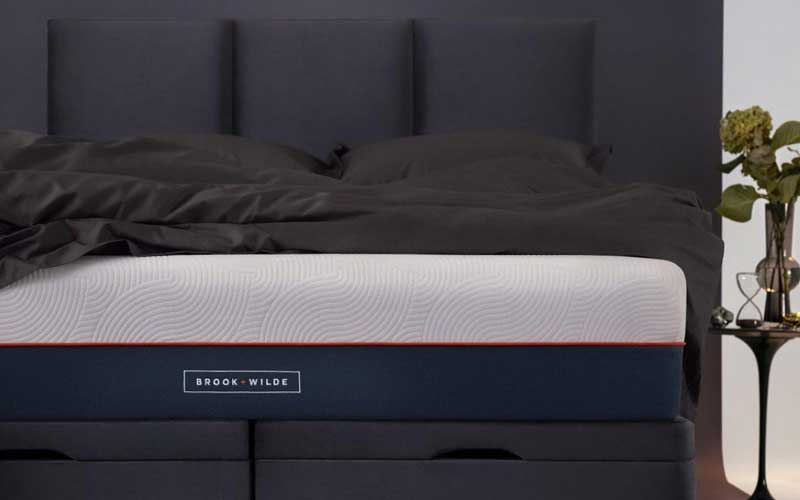 Next, we have the Brook and Wilde Lux mattress. Get an excellent night's sleep in a luxurious product with eight layers of innovative sleep tech.
Deep and restful sleep has never been easier than with the Brook and Wilde Lux. You get an innovative product with an incredible "wave technology", ensuring you will receive the appropriate support and pressure distribution.
Get yourself a Brook and Wilde to keep your spine aligned while relieving pressure points next to your loved one. And if that's not enough you get to enjoy a 100 day trial period and see if you like your new purchase.
3. Nectar Memory Foam Mattress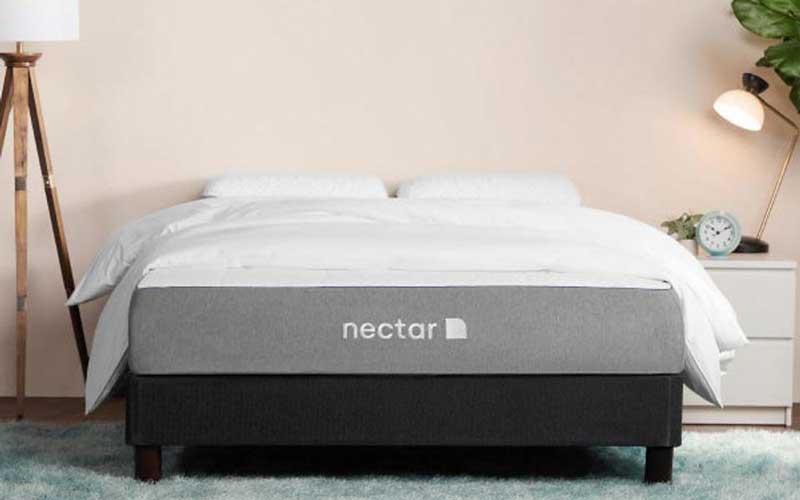 Are you continually struggling with the tossing and turning of your partner in bed? If you are, this medium-firm Nectar mattress might be what you're looking for. This fantastic Nectar item has five unique foam layers of construction that will help keep your spine aligned through the night.
Nectar's offer comes with a breathable cooling top layer, neither too firm nor too soft. The contouring gel memory foam will meet the body's natural curves so that the motion isolation will do its job.
Its adaptive memory foam layer relieves standard pressure points beneath your shoulders, legs, and hips.
Not only do you get a fantastic mattress, but with Nectar you receive an incredible offer with two cooling pillows, a sheet set and a mattress protector. Who would say no to 400 pounds worth of bedding for free?
Key Features:
5 layers of construction
Breathable Cooling Action
Gel-infused foam
Trial Period for Returns: 365 days
Warranty: Lifetime
4. Emma Original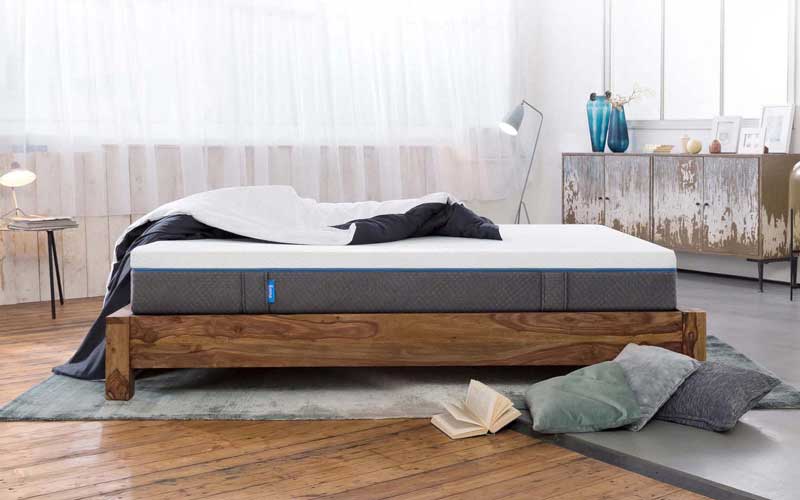 The Emma Original is formulated to suit everybody's needs with its three layers of construction and fantastic seven zone back structure.
Because of its advanced zoning and adaptable foams, this affordable item will gently cradle both your bodies and make you feel like sleeping in the clouds.
Emma distributes pressure across the whole mattress to relieve your stress. The first layer consists of Halo™ memory foam that adapts to your body shape for targeted spinal alignment, the second one is Emma's Point Elastic Airgoce that enhances breathability and the third one is the HRX Supreme ™ foam that evenly distributes body weight.
If you need proof of a particular product's quality, you can find it here with this multiple award-winning manufacturer. This Emma product is 25 cm thick, has a 200-day trial period and a ten-year warranty that further proves its quality.
Key Features:
3 layers of construction
Airgocell® regulates temperature
Seven zone back structure
Trial Period for Returns: 200 days
Warranty: 10 years
5. DreamCloud Luxury Hybrid Mattress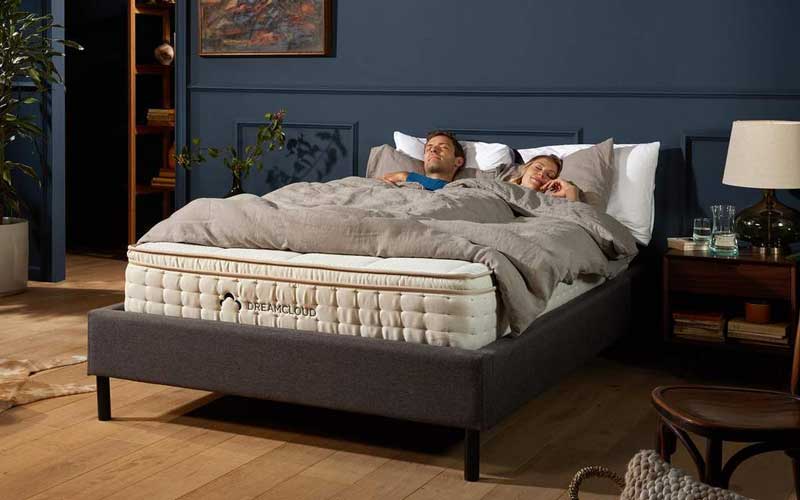 Last but surely not least is the DreamCloud Luxury Hybrid Mattress. A good day starts with a good night's sleep for you and your partner due to the five innovative layers that scream perfection.
You'll be kept cool and cosy with quilted foam and cashmere cover. DreamCloud's first layer is a pressure-activated high-density gel memory foam, followed by the targeted support ActivEdge™ Coil layer, and on the bottom, you'll find the base layer that ensures everything above it performs at its best.
If you appreciate a firm mattress and your partner prefers a soft one, DreamCloud Luxury is your ticket to compromise in six available sizes with a depth of 35cm. Have the sweetest dreams with this DreamCloud bed, coming with free shipping, a lifetime warranty and a whopping 365-days trial period. 
Key Features:
ActivEdge™ technology pocket springs
Breathable foam materials
Quilted & double tufted cover
Trial Period for Returns: 365 days
Warranty: Lifetime
How to choose a mattress for couples?
You have to consider many factors when deciding on a product such as size, material, price, comfort, etc. But you shouldn't forget about your personal preferences and try to have a clear idea of what you expect from your purchase in order to satisfy both people's needs.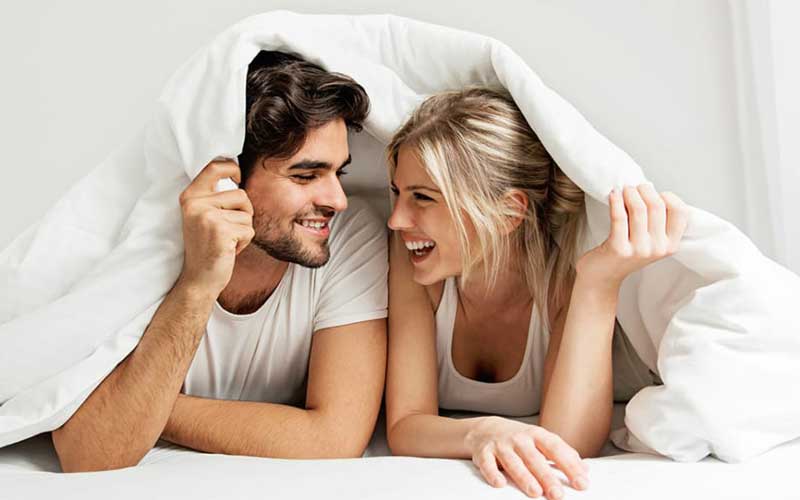 Size
You can't get a good night's rest if you can't properly fit on the bed, which is why size is an essential feature. If you or your partner toss and turn a lot, maybe you should look at bigger options.
The average couple sized bed is a queen, but if you can't lay down comfortably and spread your hands, a king may give you the extra space both of you might want.
Motion Isolation
The second most crucial factor is the motion isolation of a mattress.
If your loved one is much heavier than you, you might have trouble sleeping without low motion transfer. Generally, memory foam is great at minimising motion transfer, but sometimes it can lack that bouncy feel.
Having excellent motion isolation is an incredible benefit for a couple since it can be the difference between a fantastic nights sleep and not sleeping at all.
Bounce
If you're sharing the bed with a special someone, sex is a factor you shouldn't overlook when making a decision.
Try to find a durable mattress that will offer good edge support and have a good pushback. Also, don't forget that the thickness is just as important and we don't recommend choosing anything under 25cm.
Usually, you'll find the needed amount of bounce for sexual activity in hybrid and spring mattresses, but at the end of the day, the choice is all yours.
Firmness
Firmness is usually rated on a scale from 1 to 10, where 1 is the softest and 10 is the firmest.
Firmness levels can be an issue if you and your partner have different preferences. The good news is that modular mattresses offer customizability, which can be different on each side. This way, you can resolve conflicting preferences and get some rest.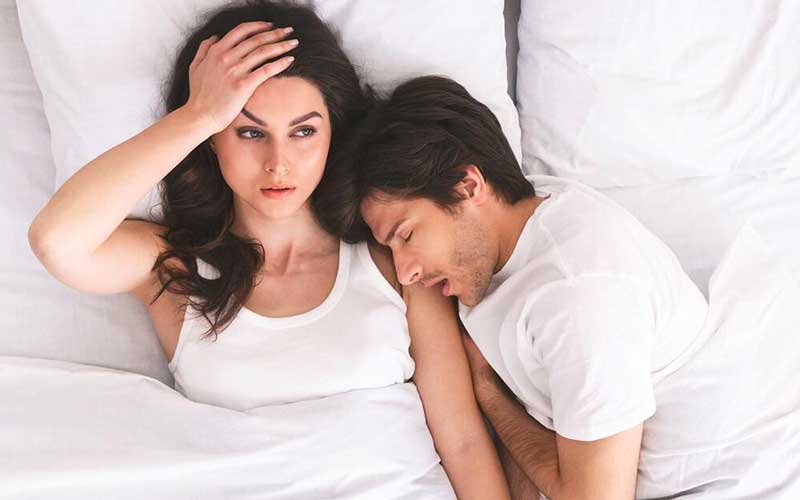 Comfort
Comfort and feel often depend on your body type and sleeping position. For example, side sleepers may have extra pressure relief. Therefore they will need a softer option. In comparison, back and stomach sleepers will need something that's on the firmer side.
Price
Even though the price doesn't always reflect the quality, you have to understand that cheaper brands may lack appropriate pressure point relief and durability compared to higher-priced options.
Consider spending some extra cash on getting yourself a high-quality mattress that will be longer, which will save you money in the long run.
Warranty & Return Policy
With the numerous brands offering trial periods, online orders have skyrocketed in the last few years. However, you need to make sure you can return a product if you're not entirely satisfied with it.
It requires little to no hassle on your part, just check the manufacturer's warranty and return policy in order to guarantee the purchase you're making
Final Words
Buying a mattress for two can be hard, which is why you'd probably need to find a compromise that works for both of you. Sometimes even the most highly adjustable model won't be the perfect fit because of people's particular wants. The best thing you can do is to select a product that includes an in-home free trial so that you can factor in both your preferences and see if it works.
Mattress brands frequently change, and so do the products they offer, which is why we will continue to provide you with the most up to date information. If there are any questions left unanswered, we would happily answer them in the comments below.