Best Mattress for Side Sleepers – Reviews & Comparison
Last Updated on March 19, 2021
Many studies and experts have discussed the benefits of sleeping on your side. They include neutral spine alignment, improved digestion and better breathing through the night. However, using the wrong type of mattress for side sleepers can negate all of these positives and quickly turn in various issues and ailments.
So here comes the question – what is the best mattress for side sleepers? Which mattress provides adequate support, firmness and technology to avoid all the issues that come with low quality sleep? There are so many products on the market, all claiming to be the next best thing since sliced bread but we all know most of these claims are, lightly put, unfounded.
So how do you choose what is the best for you?
That's why we created LightSleeper – to help you choose the product that is right for you and you alone, and help you make that choice along the way. Companies can never pay to feature their products on LightSleeper, nor we are getting paid to recommend one product over the other – we are an independent resource and we only recommend products that have passed our tests and we feel that they are the best in their category.
So let's see what we think are the best hybrid mattresses in the UK today and why.
1. Simba Hybrid Pro – Editor's Pick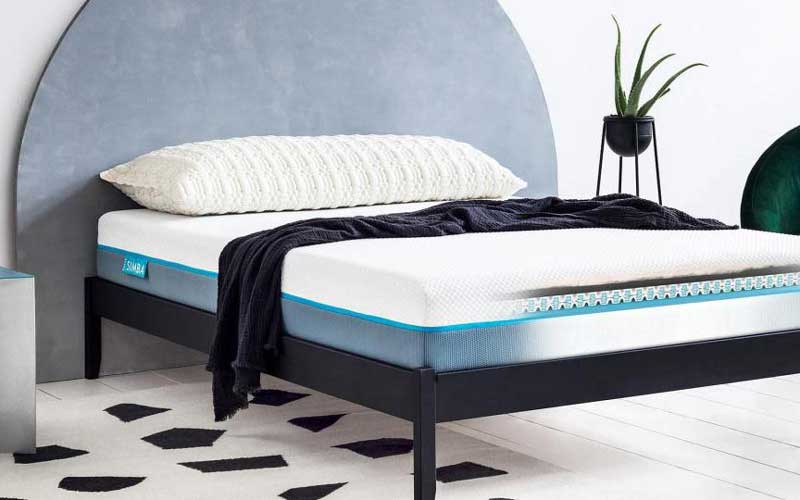 Simba is a brand that created many amazing sleeping products throughout the years. However, the Simba Hybrid Pro is hands down our winner in this category. The Simba mattress has excellent titanium Aerocoil® springs, which leads to outstanding airflow and an even better bodyweight distribution.
This Simba mattress brings plush, gravity-defying comfort and superb support like no other. It consists of a wool layer that naturally regulates body temperature to keep you cool and comfortable through all four seasons. With the Simba Hybrid mattress, you get a soft sleeping surface with a thick knitted cover that won't compromise the airflow.
As this is a hybrid mattress, it can be flipped and rotated. Simba has build four handles for movement ease and switch. The brand praises themselves in the quality products they put out, thus the notable 200 night's trial period. The Simba mattress offers us triple the period most companies follow, and if that hasn't sold you, you receive a 10-year guarantee it.
Key Features:
7 layers of construction
Hypoallergenic knitted cover
4 handles for ease of movement
Trial Period for Returns: 200 days
Warranty: 10 years
2. Brook and Wilde Lux – Runner Up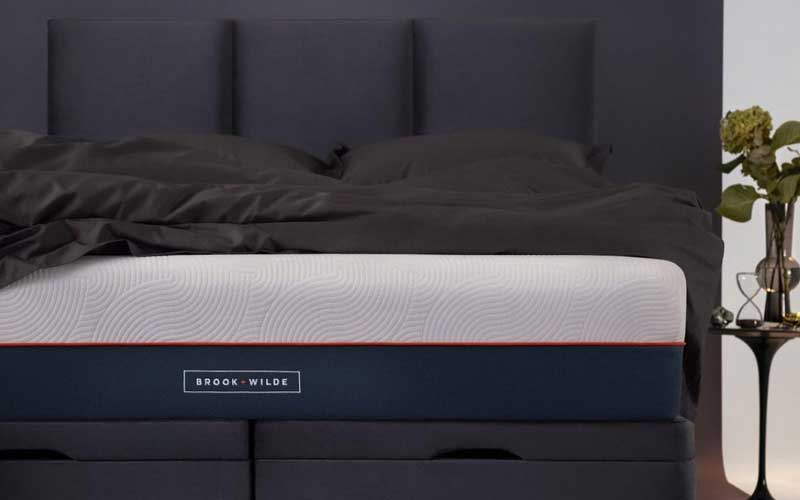 The Brook and Wilde Lux mattress will provide you with an excellent night's sleep in a luxurious bed with eight innovative sleep technology layers. Brook + Wilde is a company devoted to putting quality products on the market, and their Lux option is no exception.
Support and comfortable sleep has never been closer. The Brook and Wilde is an inventive creation with a unique "wave technology", ensuring you will receive the right support, correct pressure distribution and the proper spinal alignment.
Brook + Wilde is a premium suggestion that will not only keep your spine aligned, but it will also relieve pressure points for everyone in the bed. And if this wasn't enough, you get to try it out for yourself with the 100 night trial period and test your new purchase, with that said, if you end up loving it as we think you would Brook and Wilde gives you a guarantee which will last a decade!
Key Features:
8 layers of construction
Removable & washable cover
Unique "wave technology"
Trial Period for Returns: 100 days
Warranty: 10 years
3. Nectar Memory Foam – Good Choice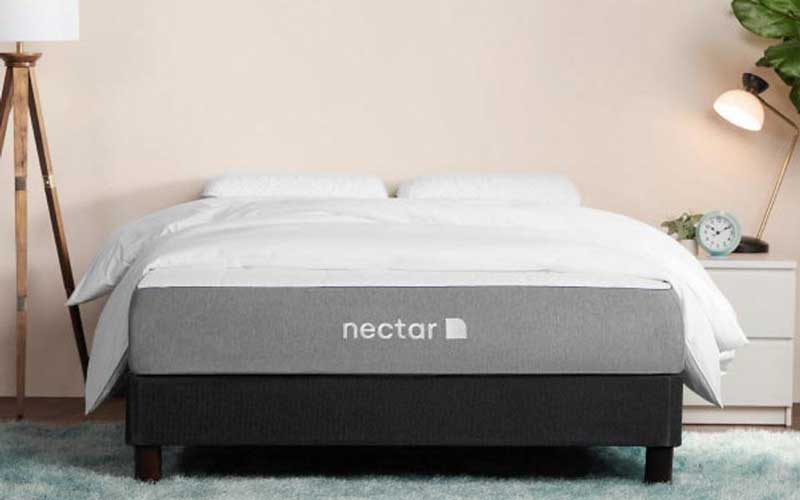 If you're continuously struggling with a bad back, this affordable medium-firm mattress should be a choice to consider. Nectar comes with five unique foam layers that help keep your spine in the proper alignment throughout the night.
The Nectar Memory Foam mattress has a breathable cooling top layer which is neither too firm nor too soft. Contouring gel memory foam will meet your body's natural curves with five layers of perfection packed in one mattress.
Nectar will help relieve common pressure points beneath your shoulders, hips, and legs for better spinal alignment. This quality item comes with a lifetime warranty at an affordable price.
But what makes the Nectar genuinely great is the full package it comes with. The brand has included an incredible offer with two cooling pillows, a sheet set and a mattress protector. When you purchase the Nectar mattress, you don't have to worry about other bedding products because you are all set!
Key Features:
Five layers of construction
Gel-infused foam
Breathable Cooling Action
Trial Period for Returns: 365 days
Warranty: Lifetime
4. Emma Original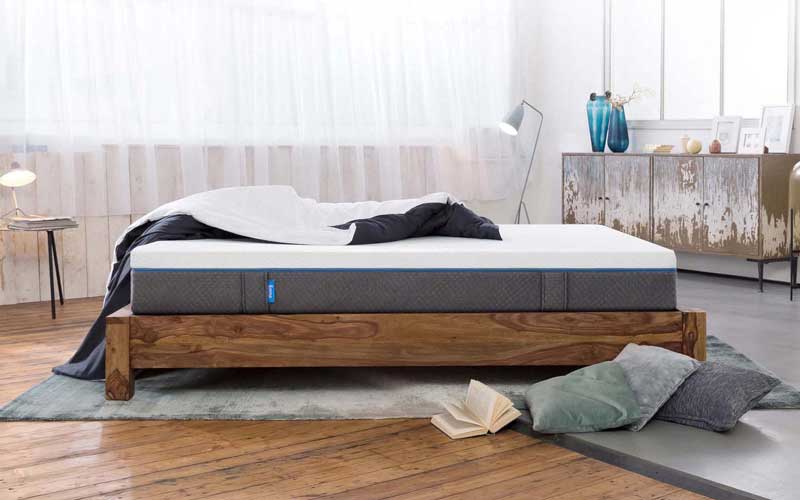 Emma offers a carefully crafted mattress that provides you with the most restful and energising sleep imaginable. It's constructed to suit most people needs with three layers of memory foam and a seven zone back support structure.
With advanced zoning and adaptable foam, the Emma Original gently cradles your body so that your aches and pains a thing of the past. This Emma option has advanced zoning and adaptable foams, distributing pressure across the entire surface to relieve stress and allow your body to relax.
The Emma Original mattress is a multiple award winner that has been voted as the Best Buy for 2020. With impeccable motion isolating properties, the company ensures that your partner won't be disturbed if you share the bed with someone.
Typically it takes up to 6 weeks for your body to adjust to a new bed, and that's why the brand provides you with a 200-night trial period and ten blissful years of guaranteed quality!
Key Features:
Three layers of construction
Seven zone back structure
Innovative Airgocell® regulates temperature
Trial Period for Returns: 200 days
Warranty: 10 years
5. Vispring Baronet Superb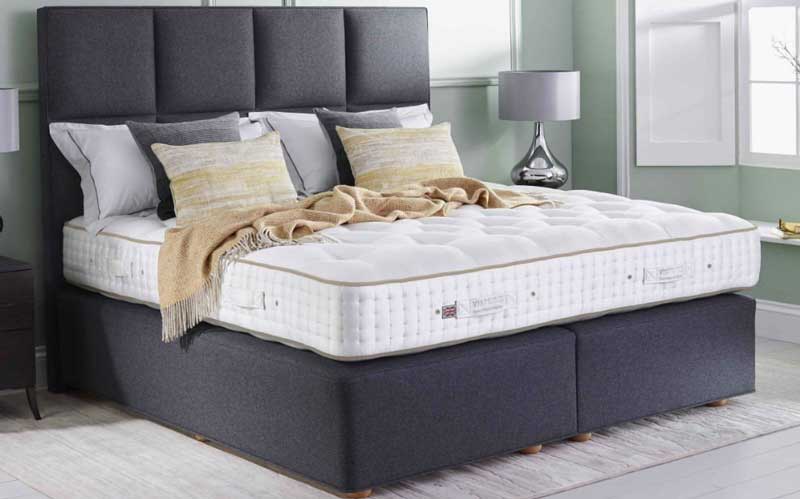 Vispring offers a unique mattress with one layer of springs like no other. The Vispring Baronet Superb has an exclusive technology that provides us with 1326 hand-nested calico pocket springs that come with four spring tensions: soft, medium, firm and extra firm.
By purchasing the Vispring, you invest in a better night's sleep and incredible support. This excellent item is exclusively made from a blend of natural fillings such as bonded British fleece wool, horsehair and cotton.
Unlike most, the Vispring divan mattress can work on many quality top divan bases. The Vispring is an exquisite product that comes with the finest quality ticking and hand-tufted with felt washers. Its craftsmanship is shown in the two rows of hand side-stitching and the unbelievable 30 years warranty.
Key Features:
1326 hand-nested calico pocket spring
All-natural fillings
21cm Depth
Hand-tufted
Warranty: 30 years
How to choose a mattress for side sleepers?
Side sleepers put more pressure on their shoulders and hips, which is why there are a few factors you should take into consideration before making a purchase. Manufacturers always try and portray their product as the best one out there, but just because they say it is doesn't mean its right. That's why you have to look at the following factors to find a truly great option:
Firmness
Many consider this a subjective comfort measure, but aside sleeper usually needs the right balance between proper spine aligned and soft cushioning for the shoulders and hips.
Of course, your personal preferences and body weight plays a significant role in your choice, but they shouldn't be the only ones. Understand that firmness can affect your comfort and support, so try to stay in the middle! For most people, the ideal choice would be a medium-firm mattress as you can usually get the best of both worlds.
Type
Every mattress has its advantages and disadvantages, but a side sleeper needs one that offers contouring and full-body support. Keep in mind that the type of bed you purchase determines key components such as pressure point relief, temperature regulation and motion isolation.
Try to understand your preferences and priorities and this will help you in your choice.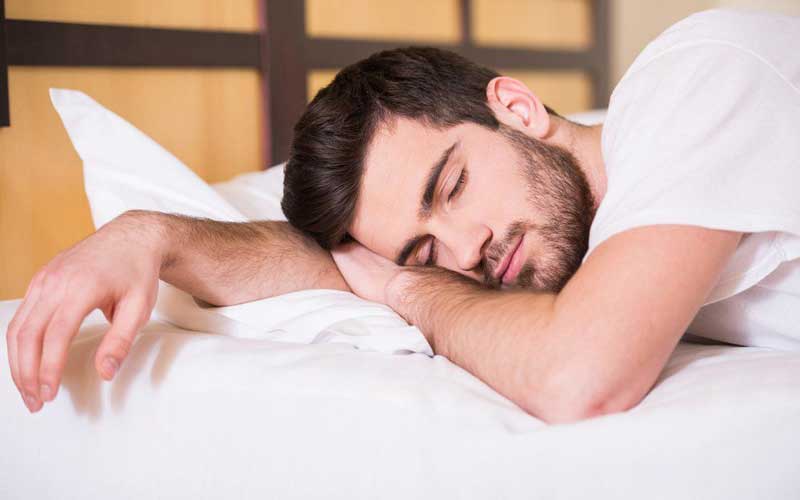 Materials
Just like with anything else, quality materials are essential. They can directly affect the durability of the option you've chosen. Cheap materials are usually less supportive and break down quickly over time. Often the higher the quality means the higher the price, but in the long run, you get an opportunity with an increased lifespan, making your investment valuable.
Pressure Relief
As we've mentioned, people that sleep on their side put pressure on the shoulders and hips. That's why they need products that relieve pressure points and prevent shoulder and back pain. We consider some of the best options being memory foam and latex.
Which type of mattress is best for side sleepers?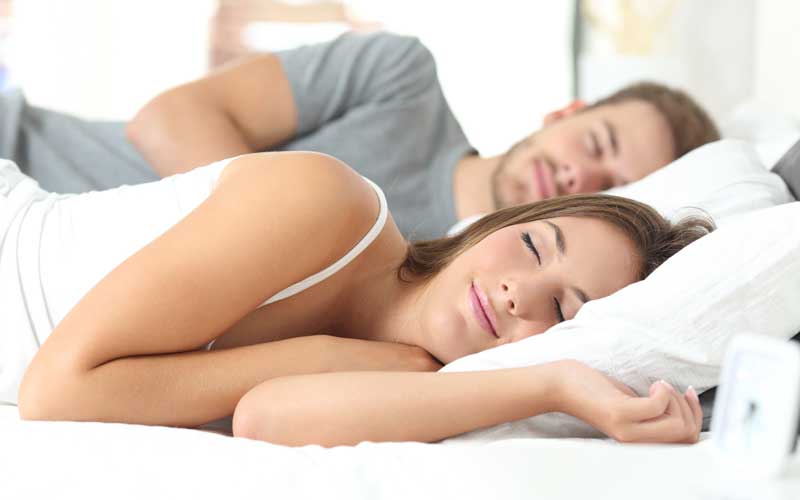 Since sleeping on your side is the most common position, most mattresses fall into this category. You need consistent support and contouring comfort, and that's why you need to understand the difference between each type to determine the right one for you.
Many mattresses vary in materials, construction, and unique features. However, they still have commonalities within each category, which is why we'll try and explain them to you so you can find what type of mattress best suits your needs.
Memory Foam
One of the most popular choices is memory foam. Typically a memory foam mattress is constructed from comfort layers and a support base made of foam.
Its comfort system is often designed with memory foam layers that can include traditional viscoelastic memory foam, open-cell foam, or gel-infused foam. Whereas the support base generally is made with a high-density polyfoam to achieve significant support and durability.
Memory foam is temperature-activated and contours closely to the body while you're asleep, providing you with proper spinal alignment, reducing aches and pains and relieving pressure points.
Latex
Latex mattresses are constructed with latex comfort layers and a latex support base. Most are made with natural latex, which means sap harvested from rubber trees.
There are two methods to process sap, and they are Talalay or Dunlop. Talalay is lighter and softer, whereas Dunlop is dense and durable. Natural latex can sometimes be expensive, and that's where synthetic options come in. They are made with petrochemicals and are the more affordable choice.
In general, this type is responsive and supportive. It will gently contour to your body's shape, alleviate pressure points and prevent sinking in too deeply. Side sleepers can find latex very beneficial since it reduces shoulder and back pain while providing more airflow and excellent temperature regulation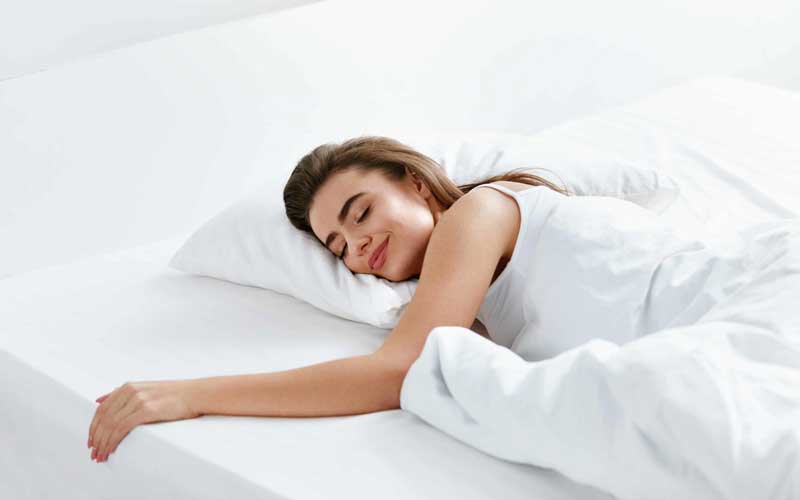 Spring
Spring mattresses are designed with a support base of steel coils and a comfort layer made from foam or fibre. They offer less contouring than a memory foam product, but they are quite affordable and widely available.
With an innerspring option, you receive enhanced edge support due to the reinforced coils. This way, you get a larger supportive surface on the bed, which further proves its consistent support. And if that's not enough, you don't have to worry about sagging along the edges over time with an innerspring.
Hybrid
As the name implies a hybrid mattress is a combination between an innerspring support system and comfort layers of memory foam or latex. With a hybrid, you maximise the benefits of both types while having fewer drawbacks.
With hybrids, you get contouring support with temperature regulation. We mean that the comfort layers provide contouring support, relieving pressure points and keeping your spine correctly aligned. Memory foam usually restricts airflow and retains heat, but a hybrid has substantially better temperature regulation because of the innerspring coils.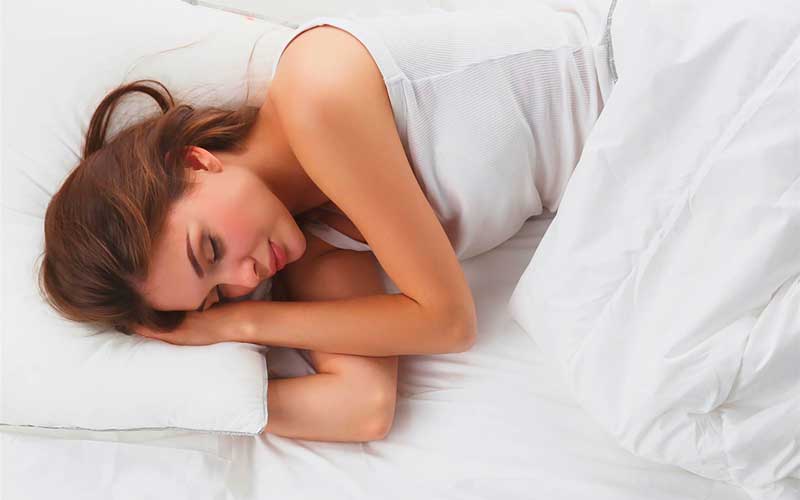 What are the benefits of sleeping sideways?
There are numerous benefits of sleeping sideways. In this position, your entire body has a better alignment, and we don't mean just your spine, but internal organs as well. Sleeping on your side can even improve sleep apnea and insomnia.
If you're wondering, which side should you sleep on, try your left one? The reason behind it that you might reduce heartburn, prevent snoring and even boost your digestion properties. You may also improve your overall brain health and clear your lymph.
With that said, understand that there are also challenges associated with the set position. That's why you shouldn't make a decision before weighing in the side effects and potential risks.
What are the essential accessories for sleeping on your side?
Yes, finding the right mattress is crucial, but if you want to receive the ultimate support and comfort, there are a few other products to consider.
As we've mentioned before, full-body support and contouring are essential for side sleepers, which is why you should try and further customise your sleeping experience. Some accessories can play a significant role, such as a pillow will ensure the head and neck are aligned, and a mattress topper will give you the option of change in your comfort system. Let's discuss them further: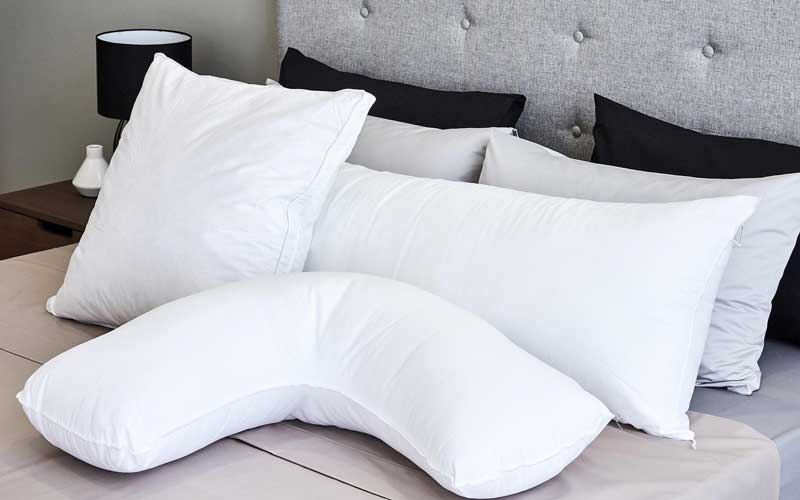 Pillows
A quality pillow is vital when sleeping on your side due to spinal alignment. If you're a side sleeper look for a medium or high loft pillow because it will lift your head enough to keep it and your neck aligned with your spine.
Mattress Toppers
Mattress toppers are an excellent alternative for a comfort layer that sits on top of your existing mattress. Their job is to add another comfort layer to your bed, increasing the level of contouring and pressure point relief.
What firmness is best for side sleepers?
Firmness is a subjective measure that can depend on several factors. Most mattresses are rated on a firmness scale of 1 to 10, with one being the softest and ten the firmest.
The most popular option for people that sleep sideways is usually medium-firm mattress, but in general, firmness determines how cushioned your pressure points are. You need an option that will help keep your spine aligned while preventing your shoulders and hips from sinking in too much.
Firmness is a personal preference, but you still need to think about the factors that can affect your sleep, such as body weight and mattress type.
Final Words
Many people sleep on their sides, so there are plenty of mattresses out there. However, with a lot of choices, it comes to a more challenging decision. Make sure your body is adequately supported and comfortable in your preferred position.
Mattress brands frequently change, and so do the products they offer, which is why we will continue to provide you with the most up to par information and try to shed some light on the best mattresses for side sleepers on the market.
We might not be professionals, but we've tested, researched and commented on every product we've put on this list. With that said, we hope that this article was helpful, and you were able to find what you are looking for.
If there are any questions, regarding the subject that were left unanswered, we would gladly answer them in the comments below.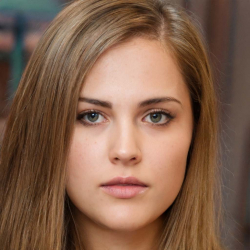 Latest posts by Isabelle Harris
(see all)