Best Mattress For Heavy People
Last Updated on January 5, 2022
Typically, most mattresses on the market were created with a particular body type in mind. The manufacturer considered the foam density, the comfort layers, the coil gauge and all those other attributes that make a mattress. These features are what makes a bed comfortable for people with certain body types and weight.
However, not every mattress is weight inclusive. Heavier people might have issues with most regular mattresses as they are usually not designed for people over 15-16 stones. Heavier people might slack more or the mattress might not support the extra weight properly leading to back and joint issues.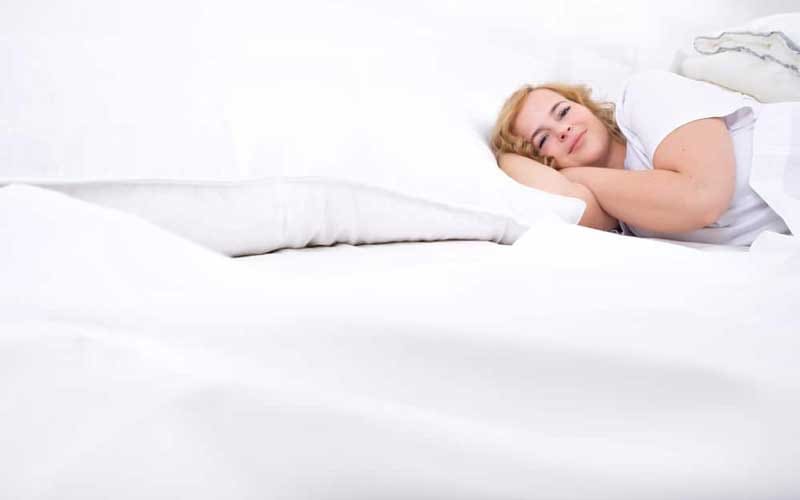 That's why we created LightSleeper – to help you choose the product that is right for you and you alone, and help you make that choice along the way. Companies can never pay to feature their products on LightSleeper, nor we are getting paid to recommend one product over the other – we are an independent resource and we only recommend products that have passed our tests and we feel that they are the best in their category.
So let's see what we think are the best mattresses for heavy people today and why.
1. REM-Fit 500 Ortho Hybrid – Editor's pick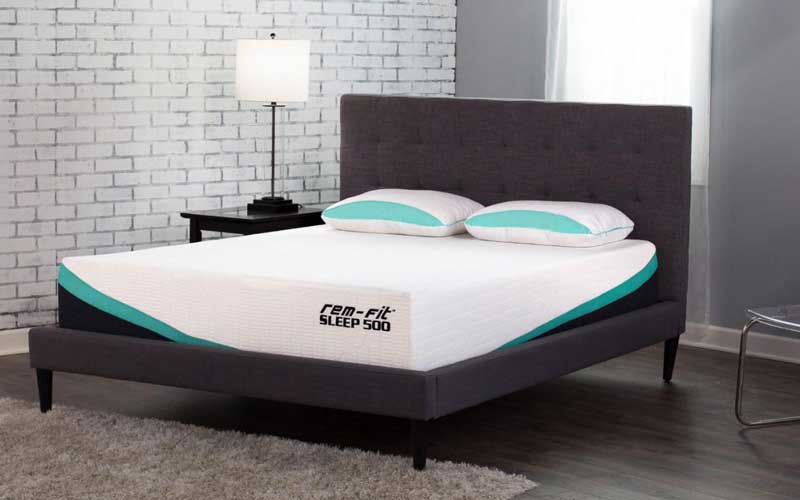 Everyone has a favourite, and this is ours. The REM-Fit 500 Ortho is a multi-award winning mattress, which excels in the heavier person category.
This product has a firm and orthopaedic design that can be a fantastic choice for larger individuals. REM-Fit's height is the industry's usual, which stands at 25cm tall. 14cm out of those 25 are 2,000 extra-firm encapsulated pocket springs that provide precise comfort and support.
On top of the springs is a cooling memory foam layer with zoning cut into it, which works wonders for pressure relief. The mattress itself is wrapped in a Re-Ax breathable cover that is easily removed and can be machine washed.
Another great feature is the edge-to-edge support form of encapsulated foam walls, ensuring a firm tension across the whole surface. REM-Fit also offers a hassle-free return policy, which lasts for 100 days. The company will even collect the mattress, and you will receive a full refund. And if somehow all of that is not enough, you get a whopping 15-year guarantee.
Key features:
254 kg weight tested
Firm tension
Thickness: 25cm
Trial Period for Returns: 100 nights
Warranty: 15 years
2. Tempur Sensation Luxe – Runner Up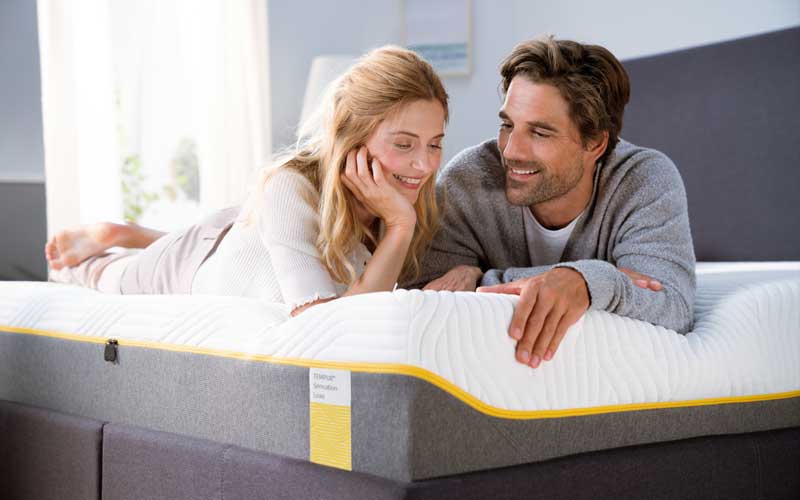 If you are willing to spend the extra buck for a premium quality product, look no further because we have the Tempur Sensation Luxe. This luxurious option is the firmest mattress from the Tempur range with 30cm in-depth, making it perfect for heavier sleepers.
What's interesting about this product is the fact that is doesn't have a spring layer. Instead, it uses what Tempur calls Dynamic Support Technology. That features two identical Durabase layers, which are the foundation of the item. And they bring you the support and pressure-relieving comfort you want.
The third layer is from the Tempur Comfort Material that is designed for soothing comfort. Lastly, we have a QuickRefresh™ soft fabric top cover, which is removable and washable up to 60°C. You get the freedom that you want with their 100 days trial period to make sure this is what you were looking for. If you want more proof for its quality, it's the 10-year warranty that showcases it's good for at least a decade.
Key features:
266 kg weight tested
Firm tension
Thickness: 30cm
Trial Period for Returns: 100 nights
Warranty: 10 years
3. Nectar Memory Foam Mattress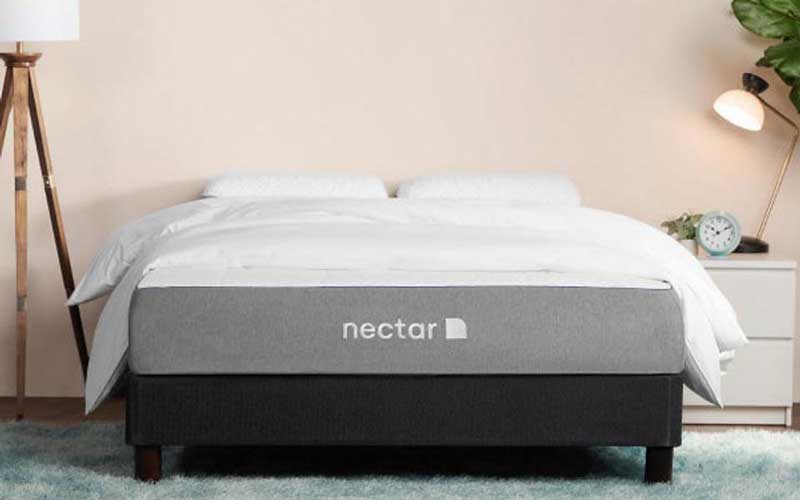 If you're on a budget, but you don't want to compromise on quality, you have to check out the Nectar memory foam mattress. It's entirely built from memory foam, and there aren't any springs. Its innovative design has been proven to work time, and time again, receiving multiple awards in the industry.
The Nectar mattress offers three layers of construction and a medium-firm feel, making it the softest option on today's list. Yes, it is made from memory foam, which can sometimes worry hot sleepers, but this Nectar product comes with an Adaptive Cooling Cover that wicks away heat and moisture.
One of the layers is a smart memory foam layer specifically designed to regulate your body temperature, and not many brands offer that. Larger people can struggle with overheating at night, which is why if you're one of them, this may be your best option.
The other layers are used to reduce pressure points below your hips, shoulders and legs for better spinal alignment. But what truly makes Nectar stand out is its 365-day free trial period and a lifetime guarantee.
Key features:
292 kg weight tested
Medium-firm tension
Thickness: 25cm
Trial Period for Returns: 365 nights
Warranty: lifetime
4. TheraPur ActiGel Response 1600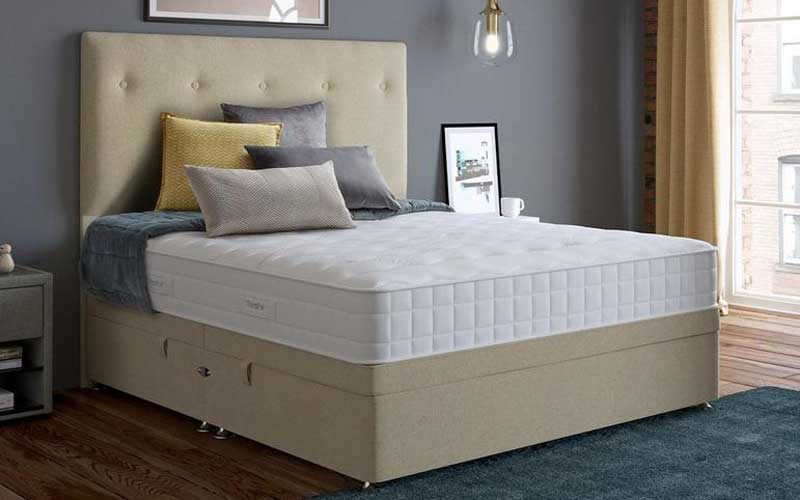 TheraPur's ActiGel Response mattress is a pocket sprung/ hybrid product, which features revolutionary sleep technology layers. This TheraPur item comes with many overwhelmingly positive reviews from customers that have purchased the mattress. It stands at 27cm tall with a comfort grade of very firm tension.
You get an option with five internal layers, where the base one features 1,600 individually wrapped springs that respond to each sleeper's movements separately. If you are sharing the bed with a partner, this means that your movements won't disturb whatsoever.
The other TheraPur layers are designed to mould to your body while keeping you cool and aiding in pressure relief and comfort, which is everything you can want from a mattress. Heavy people need to look for an option that will keep their spine correctly aligned without compromising comfort, and the TheraPur is just that!
Lastly, you receive a 40-night in which you can decide if this is the mattress for you. However, keep in mind that you can return it, you can only exchange it for another comfort level choice.
Key features:
228 kg weight tested
Very firm tension
Thickness: 27cm
Trial Period for Returns: 40 nights
Warranty: 1 year
5. Carnell Pocket Sprung Mattress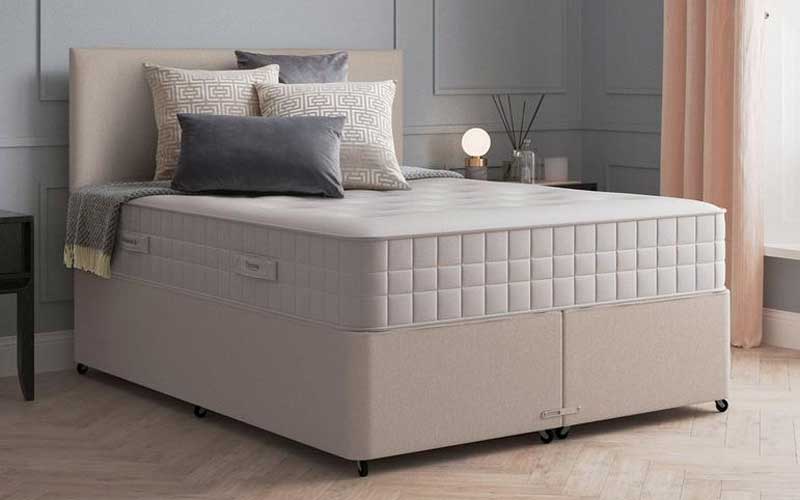 Carnell's Pocket Sprung mattress is one of Dreams most popular products. This Carnell option is thicker than the standard 25cm in the industry, standing at 27cm tall. It is regarded as a very firm feeling choice with luxury layers.
You will get a spring layer, natural wool fillings, 2000 individually wrapped pocket springs a tufted finish soft-to-touch cover. This Carnell product's focus is support; thus, the engineered pocket springs reinforce every area of your body.
The wool filling is used to bring an organic sleep experience that is temperature-controlled. Natural wool fillings keep you cool with a natural freshness, which is essential for heavier people. Carnell features handles with whom you should rotate the mattress head-to-toe every week for the first three months, and after that, you only have to do it once a month.
Just like the TheraPur option, you get 40 day trial period, in which you can exchange it for another choice from the manufacturer, but you can't return it.
Key features:
228 kg weight tested
Very firm tension
Thickness: 27cm
Trial Period for Returns: 40 nights
Warranty: 1 year
How to choose the best mattress for heavy people?
Sometimes larger people might find some difficulties when searching for the right option. As we mentioned above, mattresses are made for certain body types, which is why it can be overwhelming to find something supportive for a heavier weight, while still being comfortable.
Just like everything else, there are numerous factors when making a decision, but some are more important than others. That can range from thickness to materials, to even the gauge of the springs which have been used.
Materials
In our opinion, when it comes down to choosing a product for heavier people, materials can be critical in most cases. No one wants to spend their money on a bed that's not going to last long. That's why you should be careful in the material of your choice. You don't want to pick an option made with lower-quality materials that sag up after a year and worsen your sleep experience.
Firmness
Firmness is a feature that can be determined by your usual sleeping position. Higher weight tends to create more sinkage and hug, which is why heavier individuals often require medium to medium-firm mattresses.
If you weigh over 100kg, you should expect an additional sinkage of a few centimetres, but the good news is that you can compensate for that on a firmness scale. This can happen by you deciding on a product that is around 7-8 out of 10 range.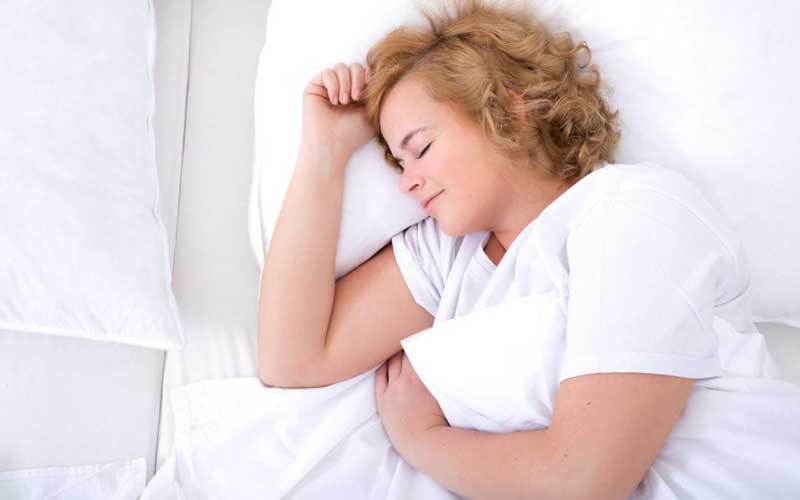 Sleeping position
The choice you make doesn't only depend on your body size and shape. Your sleeping position is something you should consider as well. Usually, your weight is distributed differently and will require additional support and comfort.
Side Sleeper
in this position, your full body weight is pressing into the mattress, which is pressure relief is vital here. Larger people aren't recommended to opt for softer materials, so they don't sink in. A firm mattress may be better suited for their body, even in this position.
Stomach Sleeper
Heavier individuals who are stomach sleepers need to be mindful of this sleeping position because if their bed isn't firm enough, it can leave their hips uncomfortably dipped. That creates a problem with which the spine won't remain in a neutral position.
You want to steer towards firmer beds if you're someone that carries most of your weight in your hips and abdomen.
Back Sleeper
Back sleepers preferences are often all over the map. The truth is that if you're one, you would want to try and find the right balance to cradle your shape, without forgetting to support your lumbar and spine alignment.
Combination
If you're someone who can't commit to a specific position and you a little bit of all three, you need to look at options that offer versatility. You need to consider your preferences and find the balance with which you can flip around all night and still be supported and comforted.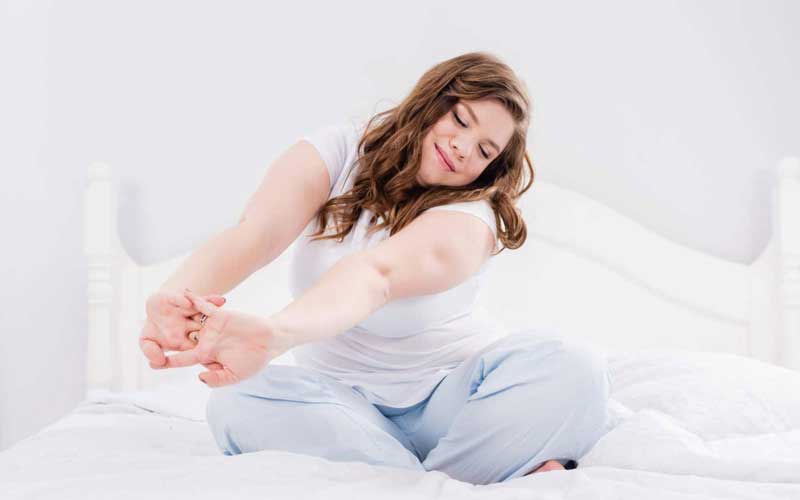 Mattress thickness
Most beds thickness is generally around 25 cm, but if you're heavier than 100kg you might want to look at options that are 30cm and over. However, in some cases beds that are 25cm offer extra-thick layers, which can provide you with enough support.
Temperature Regulation
Most people get hot when they sleep, but heavier folks get even hotter, and that's why temperature is one of the most common complaints.
In most cases, foam materials "sleep hot" compared to others since they sometimes don't provide enough air circulation. However, if you select an item with a gel layer or infusion, they can help with the cooling. Some brands have developed products with specialized "cooling" properties and heat distribution.
Foundation
Let's keep it straight, a mattress is only as good as its foundation. Even if you spend a substantial amount for a mattress, but you have a flimsy base, you might not be getting the best support.
In some scenarios, you can even lose your warranty if you're using the wrong foundation. That's why you should take a look at the possible foundation choices from the same company as your mattress. These recommendations are there for a reason.
Couples Considerations
If you share the bed with a special someone and there is a substantial difference between your weight, you should definitely take a look at dual-sided firmness models. This way, you might select what works best for both of you.
And if both people are heavier, some manufacturers offer couple's mattresses with enhanced support systems and durability.
Frequently Asked Questions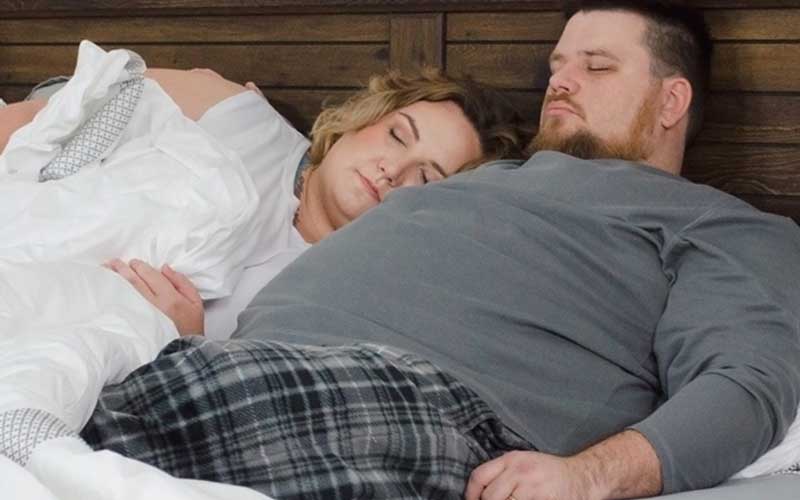 What is the best type of mattress for heavy people?
Mattress type can vary on your personal preference, and in this case, the type isn't that important. The firmness of it is what matters. However, let's talk about the three most popular options and what they bring to the table:
Memory Foam
Memory foam mattresses have been a top competitor for the last few years, and they work great for people who experience back pain, hip pain, or even shoulder pain. They are a fantastic choice if you're sharing the bed since your parent won't be disturbed when you move around.
Pocket Spring
These babies are the more traditional choice that works well for individuals that don't like memory foam. They have a nice bounce, and the spings bring a sound support system with which you get everything you need from a bed. Check out the best pocket spring mattresses in the UK today!
Hybrid
Hybrid mattresses are a combination of the two mattresses above, and they provide the perfect balance. Often they are the most recomenned option for heavy people because you get the foam comfort and the springs support all in one.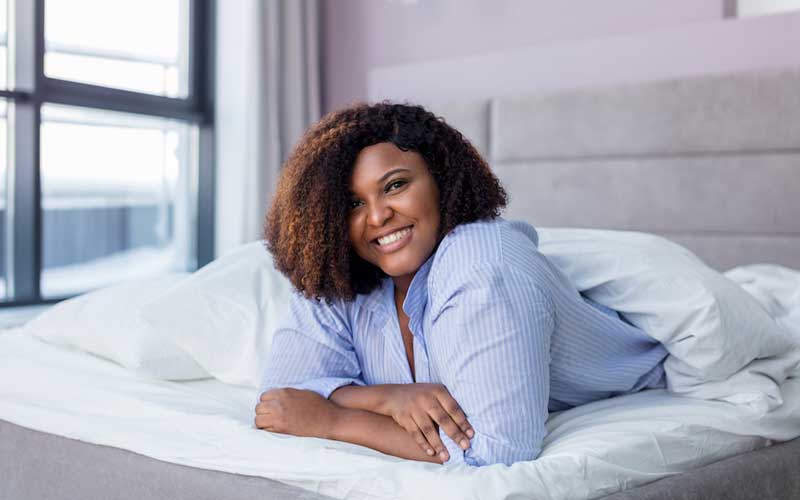 Can extra weight cause sleep apnea?
A recent study discusses the risk of developing obstructive sleep apnea in people with excess weight. The reason behind is that softer tissues in your mouth and throat can obstruct your breathing and negatively affect your oxygen levels and sleep.
One of the most common suggestions for reducing the symptoms is losing weight as you've probably guessed. However, insufficient sleep can cause you to gain weight, which can worsen your condition. In that case, we highly recommend contacting a professional that can help you with appropriate treatment.
Do mattresses have a weight limit?
Not all manufacturers advertise it, but actually, all mattresses have their weight limit. That's why heavier people need to research the weight limits of a product they are considering. If the one you like won't support your weight, take a look at possibilities specifically designed for larger people.
Bottom line
When you're well-informed, picking the right mattress can be an easy task, particularly when you discover the positive impact it can have on your sleep. Heavier people need a mattress that will support their bodies, regulate temperature and still be comfortable.
Brands frequently change, and so do the products they offer, which is why we will continue to provide you with the most up to date information to help you make an informed decision.
With that said, if any questions regarding the subject were left unanswered, feel free to ask them in the comments below.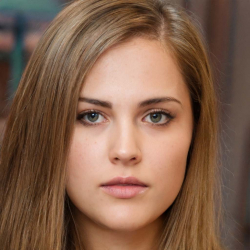 Latest posts by Isabelle Harris
(see all)