If you're the type of person that likes the classic high quality of tried and true products but also embraces the newest innovations in the bedding industry, hybrid beds might be something you should consider.
However, you may find it overwhelming to discover products that appropriately fit both of those needs for timeless quality and modern innovations.
The good news is that hybrids utilize both the old-school practical mattress design, which has stood the test of time and the latest mattress technology trends.
This type of bed comes with various advantages and disadvantages. So if you want to learn more about the pros and cons of hybrid mattresses, continue reading our article, so you can make an informed decision when purchasing a new bed.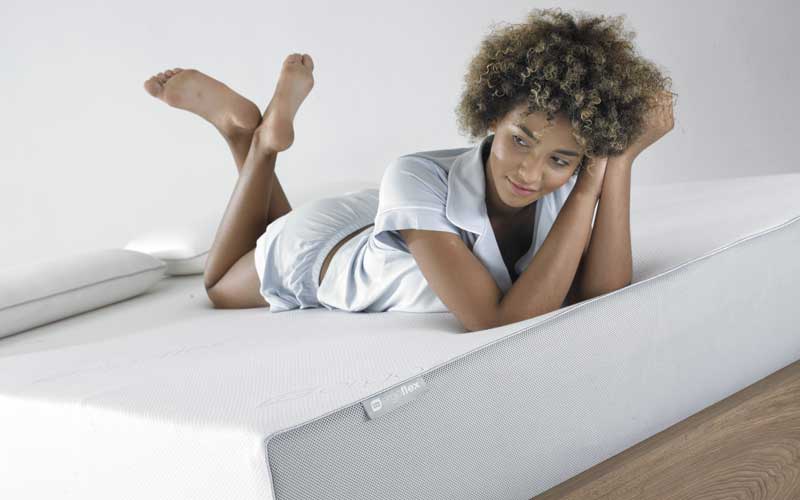 Pros of Hybrid Mattresses
In this part of our guide, we'll take a closer look at the advantages that come with adding a new hybrid mattress to your bedroom ( you can even see the best ones here! ). We will be looking at materials that have been used to create these beds and how they could affect the quality of your sleep. They are the following:
Support
This mattress type usually features the unique combination of a pocket spring mattress and various types of memory foam (latex or gel) for a mix of joint and back support, suitable for all sleeping positions. The combination of the two support systems creates a unique support system that will improve the quality of your rest.
Whether you are a side sleeper, a back sleeper, or even a stomach sleeper, hybrid beds balance support and comfort that other mattress types can't compete with.
Comfort
Everyone wants a mattress that will deliver comfort in order for them to get a good night's sleep. A hybrid product provides contouring support from its top comfort layers, while the pocket-coil springs help keep your spine in alignment.
The combination of the two gives you ample support, and at the same time, your body is hugged in a cloud-like feeling that brings you pressure relief.
Pressure Relief
If you are one of the people that wakes up every morning with sore shoulder or hip cramps, then your mattress might not be properly relieving your pressure points.
A too firm of a mattress may put incorrect pressure on your joints while you sleep, which means you will wake up with body aches and pains.
That's where hybrid beds come in handy, as their top layer is typically made from memory foam which is designed to cradle your body as you sleep, leading to a more restful sleeping experience. If you often have joint pains, a hybrid mattress might alleviate some of your aches and pains due to its numerous benefits.
Cooling Properties
It's a known fact that memory foam mattresses tend to retain your body heat, which makes you sleep hotter and can lead to night sweats. Temperature regulation is essential for everyone looking to get a restful night's sleep, especially hot sleepers.
That's where hybrid mattresses take advantage of the airflow provided by the frame's cooling properties and add advanced gel-infused memory foam (often with phase change materials) to help regulate your body temperature and keep you cool on warm summer nights.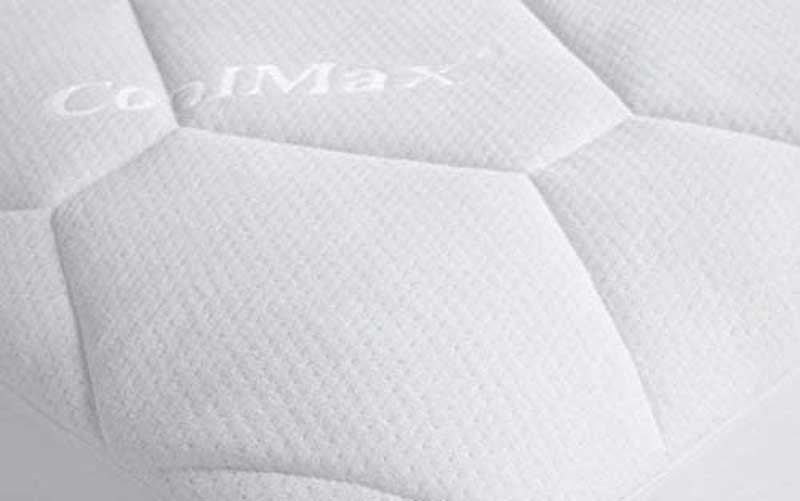 Motion Transfer
Memory foam is hands down the best when it comes down to motion transfer, and that means hybrid doesn't do a lousy job at it either since most of them contain memory foam layers.
This mattress type has pocket coils consisting of individually wrapped springs where the foam on top isolates any sinking or motion to absorb motion turbulence throughout the night. That way, you don't have to worry about any sleep disturbances when your partner (if you have one) tosses and turns at night.
Longer lifespan
The traditional innerspring mattress has been around for many years, with its spring system that keeps people sleeping comfortably on a higher density mattress.
The same can be said for hybrid mattresses, as they offer somewhat of the same support, including the bonus of pocketed coil springs that help your frame become stronger and last longer.
Breathability
Memory foam is great for many things, but it has one significant disadvantage, and that's the lack of breathability and airflow. However, this complaint doesn't exist with hybrids because the innerspring core provides a cooler sleeping environment.
And if that's not enough, you can look for options that have a layer of cooling technology for the warmer seasons.
Edge Support
Edge support is crucial because it gives you the perimeter's structural integrity of the whole surface you lay on. Hybrid mattresses normally offer outstanding edge support due to the structural spring system.
This way, you will be supported all the way out to the edges of the bed, which will increase your overall sleeping surface.
Cons of Hybrid Mattresses
Now that we've discussed all the pros that come with purchasing a hybrid mattress, it's time we tell you what the possible disadvantages are. Here are a few cons you might have to overcome: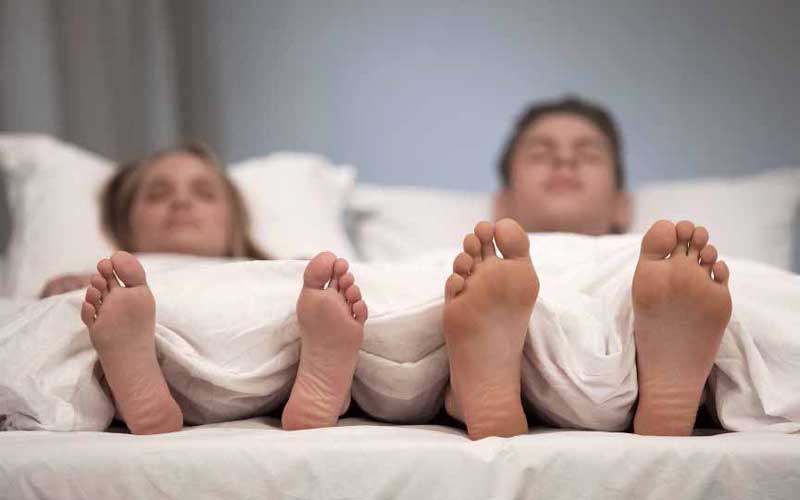 Price
The price of hybrid beds can vary drastically depending on the materials and quality. The average range for prices in the UK is between £600 to £2000.
That's why shoppers that have a tight budget might want to steer clear of these beds as they tend not to be as affordable as other options on the market.
Weight
Hybrids are a type of mattress that can get very heavy. Each one weighs over 100 pounds, so moving it around is difficult and requires multiple people to help out if needed.
Most bedrooms in homes or apartments come with an extra exit door on the second floor for this reason – it's just more work than one person typically wants/needs to do by himself up there.
Lifespan
All mattresses have a lifespan. Generally speaking, most types last between 6 to 8 years, but options such as memory foam and latex can last up to 12 years.
On average, hybrids have a life span of 5 to 7 years, which means you should be careful in your choice, especially if you or your family member suffers from an allergy.
Heat Retention
If you are a hot sleeper, memory foam mattresses can make your night sweats even worse. The heat that comes from your body will be trapped in the bed, making it harder to cool down at night-time.
The good news is that today's technology keeps improving. If you are cautious of the quality of the product you are purchasing, you won't have to worry about heat retention and overheating.
Feeling
The feeling of the mattress when you lay on it can also be an important factor. And as most hybrid options have a memory foam comfort layer, you have to consider the fact that not everyone loves it.
Some individuals might find the surface too abrasive, or they might miss the pillow top feel from traditional innerspring beds. If you are unsure if it will be the right fit, purchase a hybrid with a risk-free trial period, so you don't have to worry about spending money on a new one.
Bottom line
Hybrid mattresses are a great option for customers who want all the bells and whistles in one place. They offer ample support while still providing the cooling technology needed when sleeping on memory foam, as it tends to keep you warmer.
Unlike most types of bedding, hybrids can be pricey, so make sure you know you've set an appropriate budget before making your decision. Furthermore, be aware of the weight of these beds come as they can become an issue once they arrive at your doorstep if you live within an apartment building that has limited space or no access to an elevator.
We hope we were able to answer the how and why when it comes down to 'Pros and cons of hybrid mattresses', and now it's our turn to hear from you if any questions regarding the subject were left unanswered. If you want to share some information, we would gladly hear about it in the comments below.