We want to start by saying that purchasing a new mattress isn't something you do every day. Many individuals don't buy a new bed until they move out of their family home. In contrast, others are passed down second-hand mattresses for many years until they finally decide they can no longer put up with body aches and pains every morning.
It can be easy to forget about your sleep discomfort once you're out of bed and the distractions of your day to day life are upon you.
However, we spend a third of our lives asleep, which means rest plays a significant role in our overall health and wellbeing. That's why spending your money on a good night's sleep should be worthwhile.
Mattresses come in various forms and sizes, and it's up to you to decide what works best for your personal needs. Due to the difference in build and materials, they might vary in price, making it hard to find the right combination of mattress type, materials, and cost.
This is a personal choice that shouldn't only be based on your budget but also your needs as a purchaser, especially if you have any injuries or medical conditions, as well as comfort levels. That's why in today's guide, we'll finally answer how much should I pay for a mattress and why.
How much should I pay for a mattress?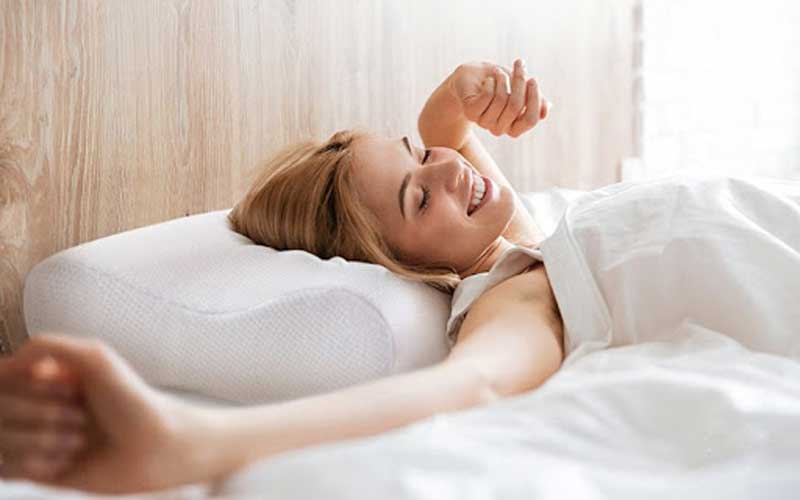 Before beginning your mattress shopping journey, it's essential to decide which factors are of the utmost importance to you.
For example, suppose you have any special requirements like a bad back, injuries, or other concerns like headaches and insomnia. In that case, it will be crucial to address them when making your decision.
You may require a harder bed, or a softer one, depending on what will suit your needs and reduces your pain and body aches while increasing your comfort level at night.
Remember that not all mattresses are equal! That's why to make your choice easier, we've broken down the average price points you'll normally see with different mattress types.
How much do hybrid mattresses cost?
A hybrid mattress is a multi-layer bed that combines memory foam, latex, or gel along with an innerspring system. That allows sleepers to experience the pressure relief of the foam layers and the sturdy feel of the pocket springs.
Hybrid mattresses are an excellent overall choice for most sleepers, as they suit all sleeping positions. Different types of sleepers find them to be their perfect fit because they combine the cosiness of all-foam products with the resilience of traditional spring.
Sometimes it can be hard to find a quality option under £500, but if you can bump up your budget to £800, you'll most likely find a great option. Generally speaking, the average cost of a good hybrid mattress (in queen size) in the UK is about £1200.
How much do innerspring mattresses cost?
Innerspring mattresses, also known as pocket-sprung mattresses, were once the primary option for sleeping, but nowadays, many consider them old fashioned. Normally pocket sprung options use a coil-based design to provide support and comfort to their users. Innerspring beds are usually the most affordable mattresses you will find.
In today's market, many designs will cross over into hybrid territory with the addition of various comfort foams, but that might increase the price. While you can find good quality suggestions at the £400 mark, the high-quality options can cost between £1,000 and £1,500.
Of course, there are features such as individually wrapped pocket coils, more durable comfort foams and higher quality fabrics, hand-finished features, edge support, cooling technology and more, which will add to the price tag.
How much do foam mattresses cost?
Next, we have foam mattresses that vary widely in quality due to the materials and number of layers. You should always ensure that your purchases are CERTI-PUR certified, from gel foam to memory foam beds. That means they are free of ozone depleters, VOCs, formaldehyde, and other harmful elements.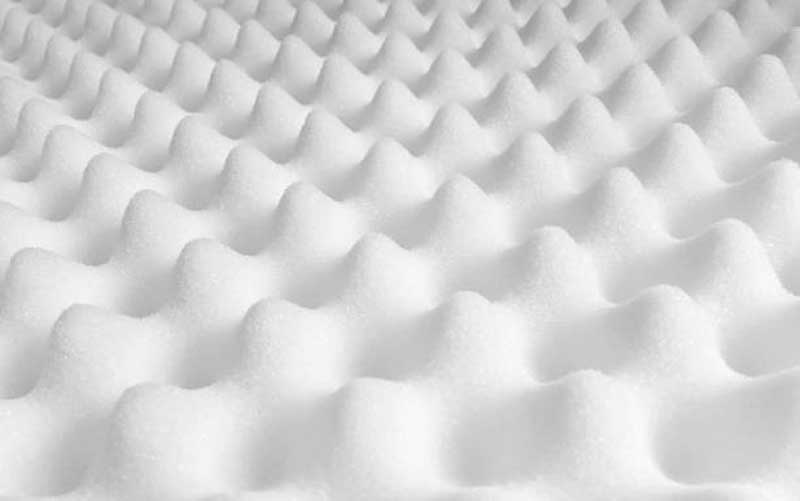 Most foam products have comfort, support, and a base layer, while pricier versions will have multiple layers for a more sophisticated experience when it comes down to comfort and support.
There are more affordable brands that offer quality choices with memory foam that start at around the £500 mark. Still, you can also find mattress manufacturers that offer memory foam beds that cost upward of three thousand pounds.
Overall, a good expectation is to budget between £1,000 and £1,500 for a high-quality memory foam mattress.
How much do latex or organic mattresses cost?
If you're after a latex mattress, especially one from natural latex, prepare yourself that these beds tend to come with a heftier price point. They are even more expensive if you want a solid latex option, as opposed to hybrid versions.
Due to their natural characteristics, latex mattresses are typically grouped in with the best organic mattresses, making them a luxury option that not everyone can afford. These organic mattresses usually consist of steel coils, a latex comfort layer, a wool comfort layer, and an organic cotton cover.
The materials used in this type of bed play another major factor in the price, as natural products are always more expensive than synthetic ones.
Latex items are often more durable than other options and have a longer lifespan, but their starting price will usually be around £1,000.
Bottom line
This is the million-dollar question, and sadly there isn't a 'one cost fits all' answer. The reason behind it is that a mattress's cost depends on many factors, including size, materials, type, etc.
In the UK, the average price for a king-size mattress can vary between £500 and £1500. However, it's possible to find good options at lower price points, just like you can find pricier mattresses that can cost upwards of £5000.
The choice is yours, and only yours! We can advise you to look around before deciding on how much you're willing to spend, so you have a realistic range of budget.
We hope we were able to answer the how and why when it comes down to 'How much should I pay for a mattress?', and now it's our turn to hear from you if any questions regarding the subject were left unanswered. If you want to share some information, we would gladly hear about it in the comments below.