If you're one of the millions of people who suffer from a bad back on an almost daily basis, you've probably already spent a fair amount of time and money looking for the best mattress that can resolve your issues and provide you with a good night's sleep.
The right option can relieve or even alleviate your symptoms, which is why it's essential you find the right one, so you get the comfort and support you need every night. However, with so many manufacturers and models on the market, it can be challenging to make a decision and choose the right fit for your specific needs.
That's why this guide will help you sort the facts from the fiction. This way, you can establish if the popular choice of many is the best for your bad back. And yes, we are talking about memory foam! So, if you finally want to know if a memory foam mattress is good for lower back pain, continue reading to learn more.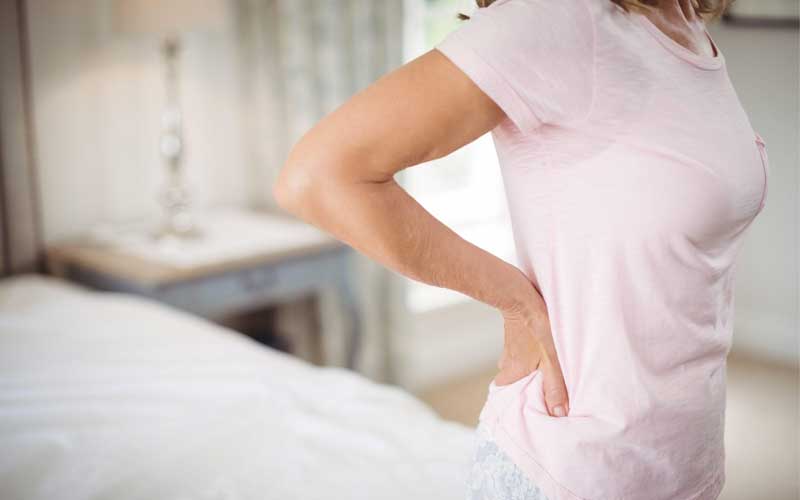 Is a memory foam mattress good for lower back pain?
The right mattress can help alleviate back pain and body aches in many cases. A good bed will not only distribute your weight evenly but support your spine and allow your muscles to relax fully so that you can get a good night's sleep.
If you suffer from chronic back pain, choosing the wrong mattress can aggravate the issue. For example, a too soft or too firm product can cause the spine not to be properly aligned, meaning you might wake up feeling sore. Plus, the discomfort you are experiencing can prevent you from falling asleep due to the constant tossing and turning through the night, meaning you don't get the rest you need.
Many back problems require adequate rest to heal properly, delaying your recovery. That can, in turn, trigger a repetitive cycle of sleeplessness and pain.
The best mattress for lower back pain is one that is firm enough to support your spine while allowing for good sleep posture, as well as being soft and cushioned enough to relieve pressure from your hips and shoulders. This can finally help break the cycle, which will restore your sleeping pattern and help you to feel comfortable 24 hours a day.
That's where memory foam mattresses come in and save the day, but how do you know which one will work best for you?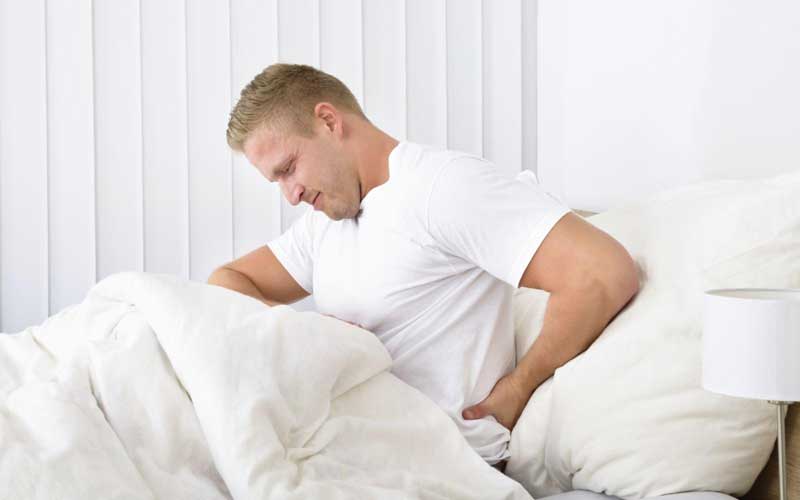 Nowadays, you can find many brands and even more models that are made from memory foam since they are considered one of the best materials for back pain relief. The reason for that is they provide close body-conforming.
This material is designed to get softer when exposed to body heat, which allows it to form a pressure relieving cradle around you. Slowly but surely, your body will sink into the mattress surface and will be cradled while the weight is evenly distributed. With that, your pains and aches will be reduced, and your spinal alignment will improve.
There are different quality and density foams, and that's why you need to consider your specific needs. We don't recommend picking a low-density option since it will deteriorate and quickly develop body impressions. That's something you're trying to avoid because you don't want to ad pressure and discomfort on yourself.
Bottom line
The search for a new bed while addressing your low back pain concerns can be challenging. The right mattress should be comfortable and offer firm back support while relieving pressure points.
Memory foam mattresses are the best for relieving back pain, as they conform to your body, providing pressure-point relief and reducing body aches.
Overall, memory foam's body-conforming feature is the best of all mattress types, which is one of the main reasons it's such a desirable option.
The viscoelastic foam is heat activated, meaning when you lay on top of it, it forms to the natural curvature of your spine, promoting lumbar support. And better lumbar support relieves lower back pain, which is usually the most common type of back pain.
We hope we were able to answer the how and why when it comes down to 'Is a memory foam mattress good for lower back pain?', and now it's our turn to hear from you if any questions regarding the subject were left unanswered. If you want to share some information, we would gladly hear about it in the comments below.