Sleep is one of the key ingredients for the body to recover and refresh, but the time spent in bed is plagued by back pain for too many people these days. Most people with severe back pain may find it hard to get quality sleep, especially in an unsupported position, leading to morning backaches.
Having the right product can help you, but having the best mattress for lower back pain will surely put you in the clouds of blissful sleep. Often, individuals who suffer from lower back issues can find meaningful relief as well as a deeper, more restorative sleep.
We've created LightSleeper to help you avoid spending money on sub-par products. We do the research for you and even sometimes make the same mistakes you would if you didn't spend the time to read the reviews, research and test all the available products on the market.
So without further ado, let's see what we think are the best mattresses for lower back pain in the UK and why:
1. OTTY Hybrid – Editor's Choice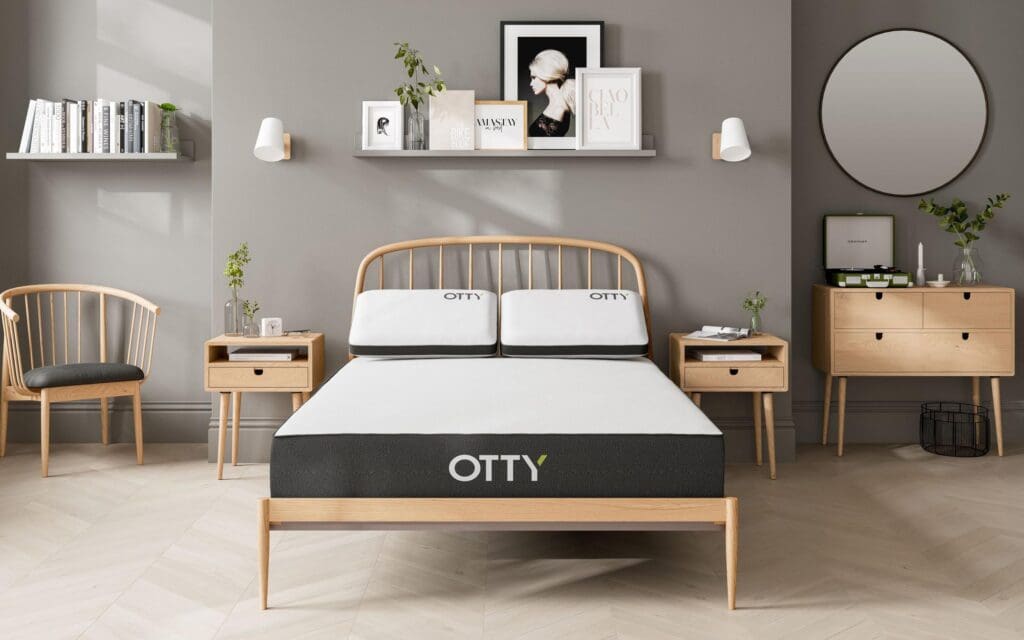 Otty is a company that takes care of all the hassle to focus on the essential thing which is getting a good night's sleep. OTTY's Original Hybrid includes five innovative layers that provide you with full support and optimal comfort.
The first layer of perfection is the removable and washable cover after that is the temperature regulating foam is suitable for every season. Next comes, the high-density support foam and the 2,000 encapsulated 16cm pocket springs. Finally, we have the HD base foam that comes with an airflow side support, that offers an edge-to-edge sleeping surface and helps temperature regulation.
Besides, we can add another significant positive about this item is its price. Considering the fact that this is an award-winning mattress, it is one of the cheapest possible options. Don't waste any more time and upgrade to a high-quality item and see its potential in the 100-day trial period. If you like what you see, you get to keep it with a 10-year warranty.
Key Features:
Hybrid design
High-density support foam
Temperature regulating
Trial Period for Returns: 100 days
Warranty: 10 years
2. Ergoflex 5G – Premium Choice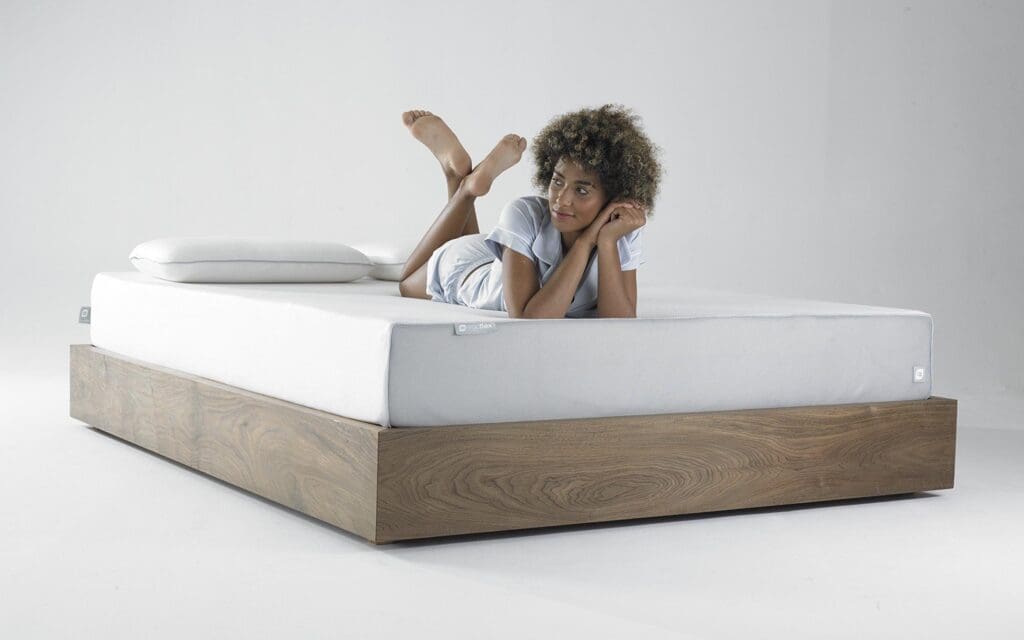 Ergoflex is a manufacturer that works hard towards achieving a relaxed, cool and supportive night's sleep. Their 5-layer sleep system comprises luxurious materials that work in harmony to create and combine one of the most supportive, comfortable and pressure-relieving items.
The top layer has proper high-density visco-elastic memory foam, that contours the body's every curve to ensure that there won't be any partner disturbance during the night. After that comes the Cool-Sleep airflow layer that works its magic so that you can maintain a comfortable sleeping temperature during all seasons. Ergoflex 5G has a TENCEL® outer cover with a great feel that is natural and breathable, while the micro-fine inner surface works to protect and encase the mattress's core.
This manufacturer created a 9cm high resilience impact-resistant foundation layer, which ensures excellent weighted support for the upper layers. The mattress comes with a 10-year warranty but its trial period isn't the longest – 30 days.
Key Features:
True HD Proprietary Foam
Cool-Sleep™ Airflow System
Naturally Anti-Allergenic
Trial Period for Returns: 30 days
Warranty: 10 years
3. Nectar Sleep – Budget Choice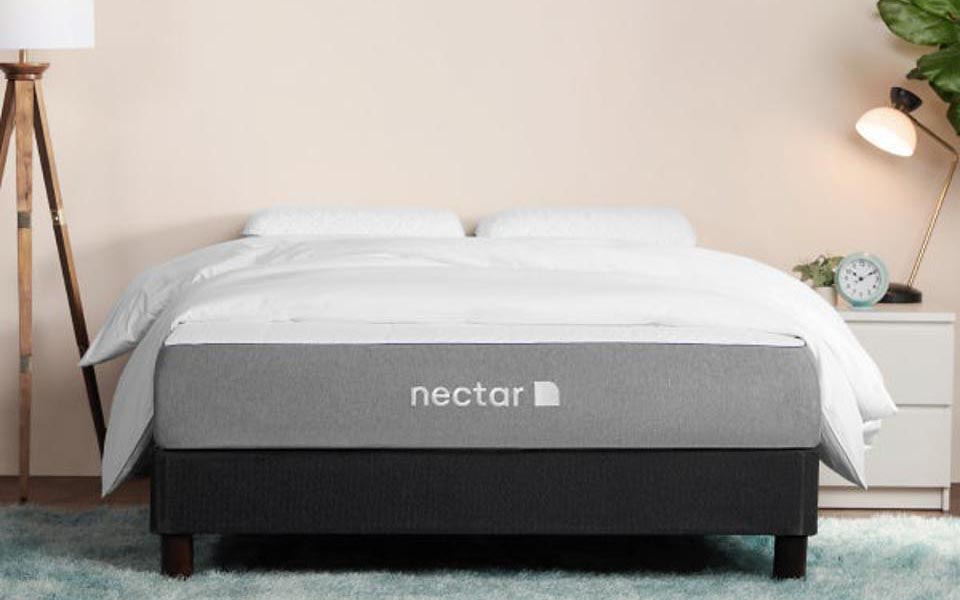 If you're continually struggling with back pain, this medium-firm mattress might be the right one for you. It has five unique foam layers of construction that will help keep your spine in the proper alignment throughout your sleeping cycle. So, if you are wondering if a memory foam mattress is good for lower back pain, the answer is yes!
This amazing product has a breathable cooling top layer that is neither too firm nor too soft. You get five layers of perfection packed in this Nectar package, where the contouring gel memory foam will meet the natural curves of the body.
The Nectar mattress can help your lower back pain because of its adaptive memory foam layer, which relieves common pressure points beneath your shoulders, hips, and legs for a better spinal alignment. This incredible item comes at an affordable price, compared to its competitors and has a lifetime warranty.
Finally, getting this product means receiving the full package since the manufacturer has included an unbelievable offer with two cooling pillows, a sheet set and a mattress protector. What else can you want from a mattress?
Key Features:
Five layers of construction
Gel-infused foam
Breathable Cooling Action
Trial Period for Returns: 365 days
Warranty: Lifetime
4. Emma – The Budget Alternative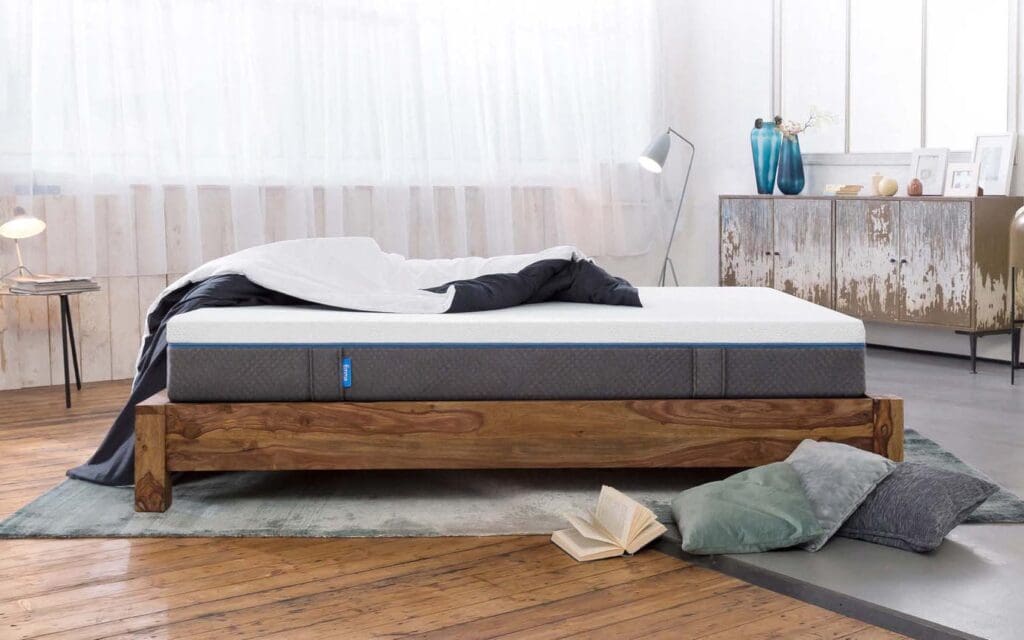 The Emma Original is a beautifully crafted mattress that will give you the most restful and energising sleep imaginable. It's created to suit everybody's needs with its three layers of construction and an impressive seven zone back structure.
Thanks to set advanced zoning and adaptable foams, this item gently cradles your body and makes your pains and aches a thing of the past. This item has advanced zoning and flexible foams that distribute pressure across the whole mattress to relieve stress.
Ample proof of the product's quality is the many award winnings. This specific product has been voted as the Best Buy for 2020 and 2019 for a reason. With excellent motion isolating properties, the manufacturer ensures that if you share the bed with someone, they won't be disturbed while sleeping.
It can take up to a month, month and a half for your body to adjust to a new mattress and that's why the brand gives you a 200-day trial period and 10 years of guaranteed quality! And if that's not enough they even offer free delivery. What else can you ask for?
Key Features:
Three layers of construction
Medium-firm mattress
Removable and machine washable cover
Trial Period for Returns: 100 days
Warranty: 10 years
5. REM-Fit Ortho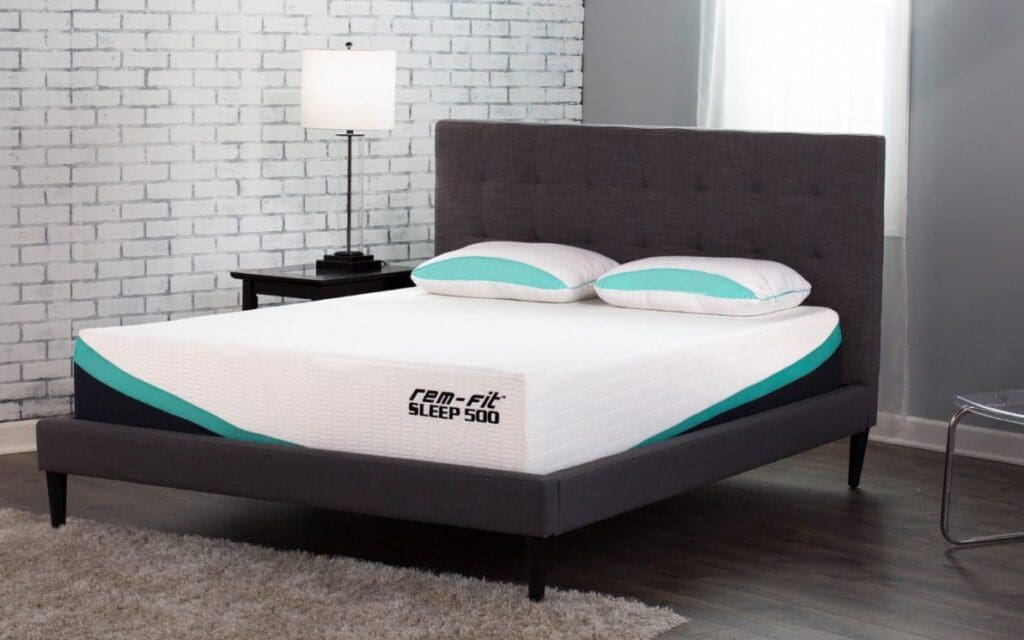 REM-Fit is one of the fastest-growing companies in the UK to create a sleep experience specifically focused on recovery by using high-tech technology, which is how the Ortho Mattress was born so that the next-generation hybrid can be designed.
This product has a four-layer design, that is engineered for ultimate recovery and focused on the back and its support. If you're someone who's tired from waking up sore, get this 2000 firm, orthopaedic pocket springs with an open-cell memory foam product. It will bring you unrivalled temperature control and supreme comfort. The manufacturer has equipped this mattress with all the tools to combat back pain. It independently moves pocket springs, you receive edge support, open-cell zoned memory foam comfort layer and a Re-Ax® breathable cover.
You don't have anything to lose, except the pain in your lower back when it comes down to this item, since it provides exceptional support and pressure relief while ensuring a healthy spinal alignment. Try it out and see for yourself with a 100-night trial period and a whopping 15-year guarantee.
Key Features:
2000 Premium Pocket Springs
Zoned Pressure Relief
Open-Cell Memory Foam
Trial Period for Returns: 100 days
Warranty: 15 years
How to choose a mattress for lower back pain?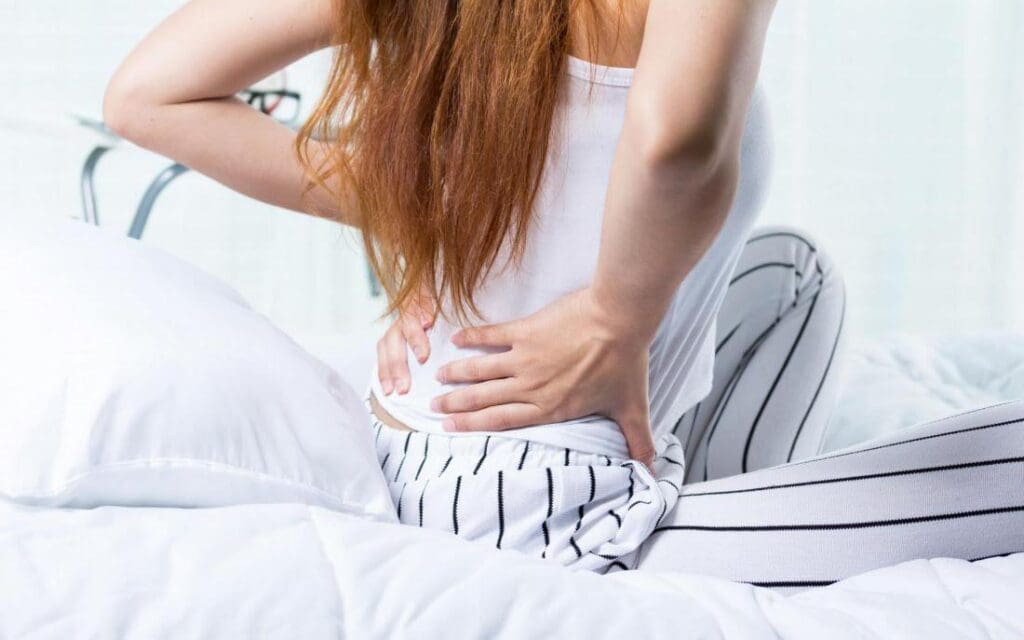 When it's time for a new mattress, there are a few features, which can help relieve back pain, as the wrong choice can make lower back pain worse. Nowadays, it can be hard to decide what to buy with so many products and a bevvy of marketing hype. If you what to be satisfied with your purchase, here are some key considerations to keep in mind:
Type
There are many available options today, we have memory foam, orthopaedic mattresses and pocket sprung. However, the type of set product needs to be considered just as much as its materials and design.
What you sleep on plays a huge role in your day to day life, which is why you have to think about your priorities and choose a mattress with components that will best meet your needs. However, your sleeping position also plays a significant role.
Support
Something that many people don't know is that weight from the body isn't distributed evenly. When you lie down, if your body isn't receiving the appropriate support, pains and aches can occur in your neck, back, and hips. To avoid that you should look for mattresses that offer zoned support in those areas.
Materials
No matter what you're looking for, every product has this one feature that you should never underestimate, and that's material. Make sure that you choose a mattress crafted from high-quality materials so that it can provide the performance, reliability, and durability you and your back need.
Firmness
When it comes down to picking a mattress, firmness is a key component. Even though this is a matter of personal preference, the firmness differs depending on your body weight and your sleeping position.
Final Words
Discovering the best mattress for lower back pain can be challenging and sometimes even overwhelming, but we hope that this article was useful and full of insightful information. Even though we are non-professionals in the medical field and these are only recommendations, we've tested and reviewed every product we've ever mentioned.
However, we don't claim that the products above will resolve your issues, but there is no harm in trying. The good news is that you can decide on your own since all selected products come with a free trial period. Don't be afraid to "Test Drive" different mattresses before you end up buying one.
Lastly, always try to choose an option that allows you to sleep comfortably and replace your old one if it's been more than seven or eight years. If there are a lot of sags in it, you won't get the optimal support you need. If any questions regarding the subject were left unanswered, don't hesitate and ask them in the comments below.