As families grow bigger, but the living space stays the same, many people face the prospect of optimising set space with a trundle bed. They are a unique solution that saves spaces without compromising on comfort. Trundle beds usually have an additional bed stored underneath them.
They are perfect for small homes or those who regularly welcome guests. The market for them has become increasingly competitive due to their significant wanting. Most come with versatility and different space-saving properties.
But how can you choose a quality option that fits the bill and checks all the boxes? There are many options on the market – from good quality products from reputable companies to cheap Chinese knockoffs that we wouldn't recommend to our worst enemy.
That's why we created LightSleeper – to help you choose the product that is right for you and you alone and help you make that choice along the way. Companies can never pay to feature their products on LightSleeper, nor we are getting paid to recommend one product over the other – we are an independent resource, and we only recommend products that have passed our tests, and we feel that they are the best in their category.
So let's see what we think about the Best Trundle Bed today and why.
1. Mode Boston Day Bed – Editor's Pick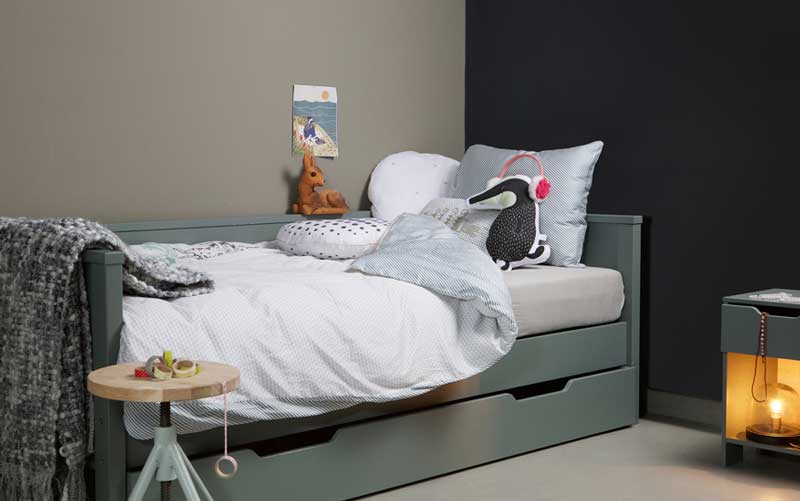 First, on our list, today is Mode's Boston Day Bed. Mode's trundle beds offer comfort along with incredible practicality, perfect for a cosy night's sleep. This bed comes with the option of adding the valuable under bed storage drawer for optimal space usage.
The Boston Day bed is available in brushed pine green or white finish colour in one size that fits a mattress with a size 90 x 200cm. Mode's bed frame is made from FSC-Certified Mix from responsible sources, and since natural wood has knots and unusual grain patterns, you have a custom real wood piece of furniture.
The recommended maximum mattress depth is 18cm due to the slatted base. With Room to Grow you receive a two-year warranty and free delivery service to Mainland UK.
2. Wayfair Schubert Mattress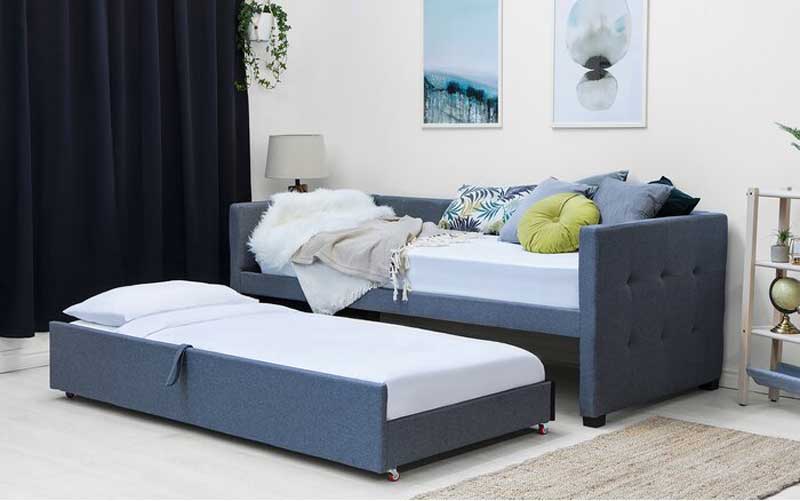 Wayfair offers sought-after contemporary designs at affordable prices, and that's how they came up with the Schubert day bed. Day beds are usually more comfortable to sleep on than other guest bed options, and this one is no exception.
The Schubert is the perfect mixture of stylish and practical, offering two spaces to sleep on. The bed frame itself is made from manufactured wood and upholstered in smooth charcoal grey fabric, with tufted detail on the back and sidearms.
It also features black finish solid wooden legs, and the pull-out guest bed is on castors for ease. However, keep in mind that a mattress isn't included, and there is a full assembly needed. When you purchase a mattress, know that it will sit on sprung slats that will give this Wayfair bed a bit of a bouncy feeling.
The Schubert comes with a year guarantee in an elegant grey colour with these dimensions: H78cm x L215cm x W102cm, making it suitable for any home and living space.
3. Julian Bowen Versailles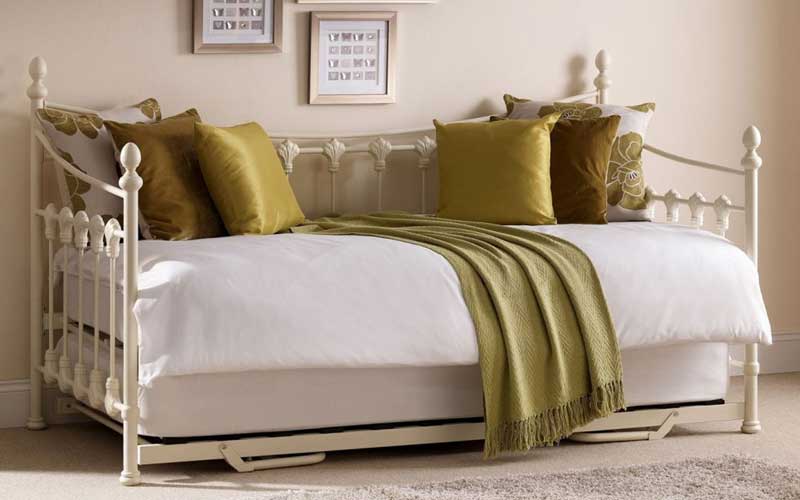 The Julian Bowen Versailles daybed is an elegant interpretation of a great classic design, offering a full 90cm sleeping or sitting space.
The Versailles can fit in almost any setting, from a living room to an outdoor area, as a guest bed to a charming children's bed. It comes in one colour (stone white) and size (202cm D x 100cm W x 116cm H), finished with a white eggshell textured lacquer.
For added comfort, this Julian Bowen daybed incorporates a sprung slatted base made from powder-coated steel with an under-bed trundle, which is sold separately. A standard UK single mattress (90 x 190cm) will fit the Versailles frame.
This Julian Bowen product requires assembly, and if you want to save yourself the hassle and tassel, it can be done for you at an additional cost.
4. Stompa Mi Zone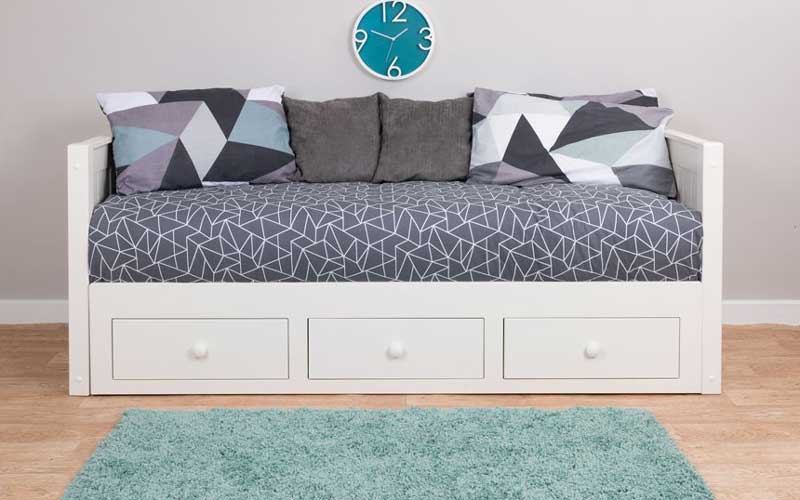 First on our list is the Stompa Mi Zone bed with enough space for two adults and a sleek design, easily winning the Editor's pick in this category. Stompa is a known brand for its variety of furniture with a classic look and high-quality build. The Mi Zone bed comes in one size and colour that can work in any room and aesthetic.
Depending on your preference, you can turn it into a double bed by getting two single mattresses (75×190 cm) and putting them together to create a full queen-sized bed for yourself, your kids or guests. It's crafted from Scandinavian pine with a smooth painted, white finish, turning it into a timeless piece of furniture.
If the Stompa bed will be in a smaller area, the three under bed drawers can come in handy and save you some space with its storage. These drawers can be used to tidy up your child's everyday clutter of shoes, toys and school things or fit all the extra pillows and duvets you have for guests.
The Stompa Mi Zone can be the perfect option for guests, kids and many more. You'll receive a free delivery service, and a year warranty, which can be extended to five if you buy a mattress alongside it from Bensons For Beds.
5. Dreams Classic Divan Base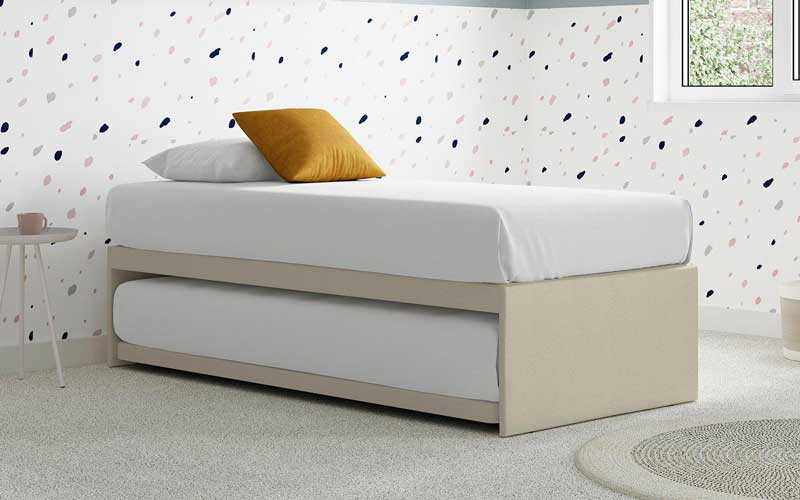 For our affordable option today, we have the Dreams Classic Guest Divan Base. This elegant trundle bed comes in one size (197x90x42cm) and four stylish colours: beige, mocha, silver and steel blue.
This Dreams option is the perfect addition to your bedroom when you need that extra space for visitors but don't want to compromise on style. It has a pull-out trundle on wheels for ease of use available in a soft-touch fabric.
The divan frame is supported by four sturdy feet, and to make both mattresses (20cm mattress height) the same height when opened, Dreams has created folding legs underneath the trundle. There isn't a mattress that's included, but Dreams suggests the Doze Aria Foam Mattress, which has an affordable price tag and a quality memory foam construction.
Dreams budget option comes with a one-year warranty, a free delivery service on all orders and an environmentally friendly recycling service, with which they can recycle your old bed or mattress for a small fee.
How to choose a trundle bed?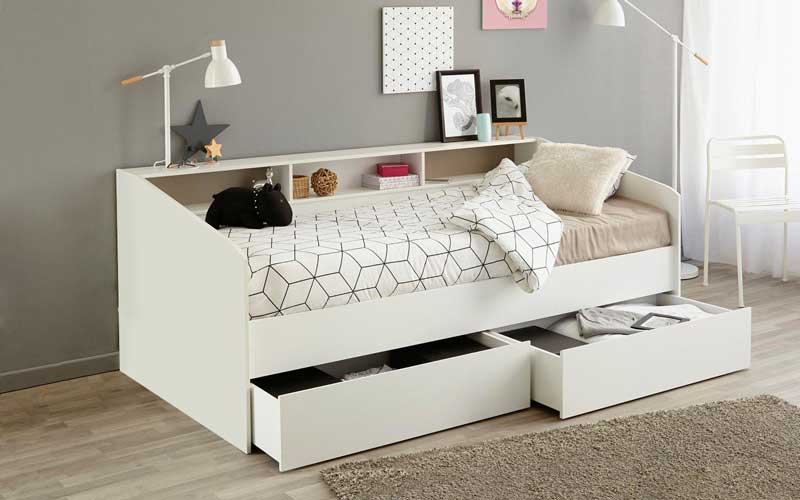 As we already mentioned, the market for trundle beds is enormous, and if you want to be able to choose the correct option, you need to consider these factors:
Durability & Quality
First and foremost, you will need a durable product designed to stand the test of time. Trundle beds are often used for kids, and they aren't as careful around furniture as adults, which is why the quality build is essential. A great way to figure out a beds lifespan is its warranty.
Assembly & Use
Most people don't want to pay for assembly, even if they aren't particularly handy, which is why it's important to check the ease of assembly of a product. Some options can come shipped in one body, with easy to follow instructions and everything you require for set assembly, but others may need a lot of tools and assembly knowledge.
Extra Storage
Most individuals purchase trundle beds due to the lack of space they have in their home, which is why having additional storage could be the perfect solution to the shortage of space. Many designs feature extra built-in drawers for securing items.
Wheel Locks
Another crucial feature is the wheels that lock and prevent the sleeping surface from moving around while you sleep at night. Most models feature four wheels, with the option of two of them to be locked for safety measures.
Design
Trundle beds come in various designs with numerous options to consider, like colour, material, and stain. This is a factor that mostly depends on your room's aesthetics, and you should think about your desired look and what will best fit your overall style.
Price
Lastly, you have to think about the price of a bed, and what's included in it. Some options may seem a lot cheaper, but they most likely don't include a mattress. In comparison, others might be slightly more expensive but come with two mattresses. The good news is that bedroom furniture comes at a wide range of prices with budget-friendly options and luxurious products to suits everyone's needs.
What types of mattresses are a fit for trundle beds?
Different brands design different models, which is why the answer to this question can vary, but the primary factor is the thickness of the mattress.
Mattresses that are too tall won't do the job since they most likely won't fit underneath the parent or main bed. We recommend you read the instructions on the specific bed you're interested in purchasing, but the general rule of thumb would be to stay between 20 and 25cm.
You can choose memory foam, pocket sprung, latex, hybrid or even a wool mattress. The type is a personal preference as long as it fits underneath the main bed. There are plenty of choices, even with the height of the mattress being limited, all you have to do is check the mattress height a trundle can fit.
What size mattress works for a trundle bed?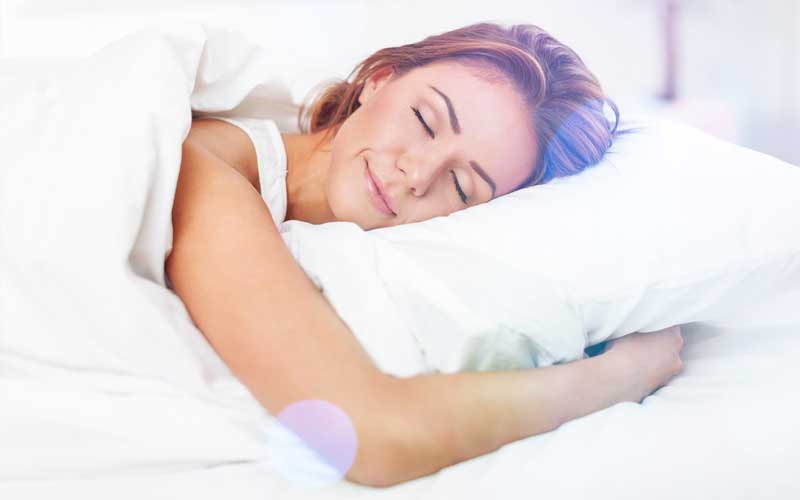 Since trundle beds need to fit underneath another bed, most require twin-size a mattress. Occasionally you might find a brand that has designed a model that uses a full-size mattress, but that is not common since it will have to be stored underneath an even larger bed to accommodate for their size.
Trundle beds are typically used for kids or guests, but in general, they accommodate children, which is why most of them will require twin-size mattresses that will save space in a room.
Final Words
If you're looking for a versatile option that saves space while providing a good night's sleep, your best bet will be opting for a trundle bed. They can be the perfect solution to your problems that transform from a single bed to two single ones are a full twin.
No matter if you're searching for a permanent guest bed for your spare bedroom or you want to have an option for your child's room, there are many incredible options. You have to consider the comfort levels and compare price points depending on the inclusion of mattresses or extra features.
All of the bed products we listed above have great customer reviews and are well received. We hope you could find what you were looking for in our guide when it comes to the best trundle bed the market has to offer.
Brands in the bed industry frequently change, and so do the products they offer, which is why we will continue to provide you with the most up to par information. We hope that this article was helpful, and you could find what you are looking for.
Now it's our turn to hear from you if any questions regarding the subject were left unanswered. If you want to share some information, we would gladly hear about it in the comments below.