Best Wool Mattress – Reviews & Comparison
Last Updated on November 2, 2021
Wool mattresses are starting to gain popularity because they are naturally hypoallergenic and very breathable, helping you stay cool at night. Often you would find wool as a filling alongside other natural materials inside a mattress.
We've created LightSleeper to help you avoid spending money on sub-par products. We do the research for you and even sometimes make the same mistakes you would if you didn't spend the time to read the reviews, research and test all the available products on the market..
Now it's time to review our top five choices and hope you found something you like!
1. Simba Hybrid Pro Mattress – Editor's Pick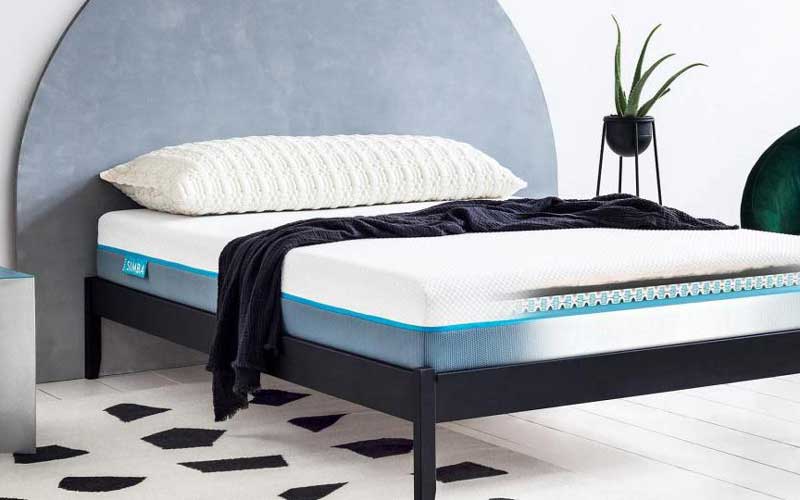 Simba is a company that offers many sleeping products, but the Hybrid Pro mattress is the ultimate option with its boasting seven layers of innovation. The Pro version comes with more titanium Aerocoil® springs, providing better airflow and greater body weight distribution.
This Simba option has a wool layer, naturally regulating temperature so no matter the season you can sleep cool and stay comfortable, without waking up in a sweat. Simba has a super-soft sleeping surface with a thick knitted cover without compromising the airflow.
Simba has provided us with four handles for movement ease and switch since this mattress needs to be flipped. The brand puts out only high-quality products, thus the 200 night's trial period to test it out, which is double the usual period most companies follow! Lastly, you get a 10-year guarantee with our favourite product.
Key Features:
7 layers of construction
4 handles for ease of movement
Hypoallergenic knitted cover
Trial Period for Returns: 200 days
Warranty: 10 years
​2. John Lewis Fleece Wool 8400 Mattress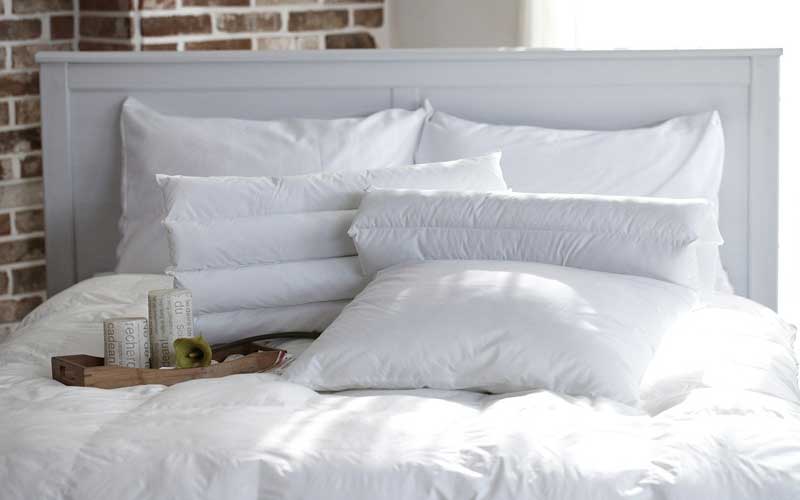 The Fleece Wool mattress is a part of John Lewis Natural Collection that has won multiple awards. Needless to say, this premium product has become a trendy option for today's market.
This John Lewis option is made with 8400 pocket springs and three different layers of British wool, blended with other materials. A significant part of those fillings is sourced and grown in a local farm, supporting small businesses.
John Lewis's item has a layer of larger pocket springs and two layers of mini springs that provide extra comfort. The luxurious item can be turned over, and that helps prolong its life. This incredible creation is well-built and has a hand side stitching for extra strength at the edges. And just so you know its quality is excellent, John Lewis backs it up with a 7-year guarantee.
Key Features:
8,400 pocket springs
Natural fillings
Sustainable comfort technology
Chemical-free sleep surface
Warranty: 7 years
3. Millbrook Wool Luxury 1000 Pocket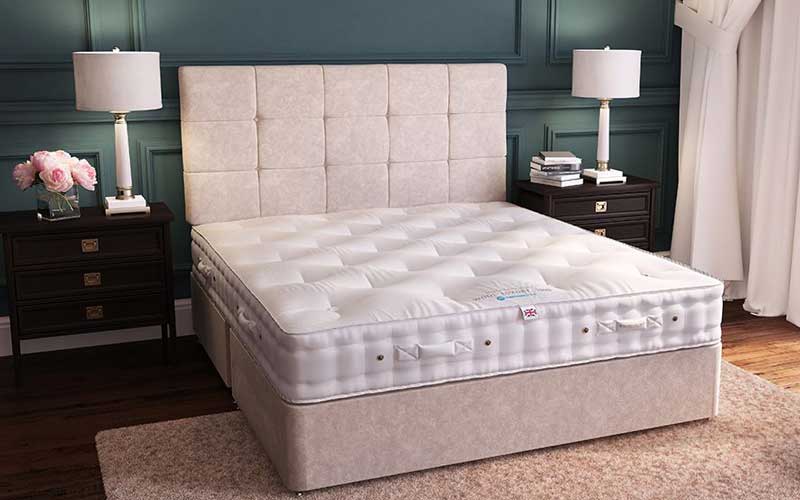 If you want to experience luxury comfort on a budget, the Millbrook Wool Luxury mattress is the one for you.
Millbrook has crafted perfection from layers of the finest Hampshire fleece wool to bring you unbelievable comfort. Hampshire's wool is naturally soft, springy and breathable, making it an ideal choice for a comfortable night's sleep in any season.
It's blended with layers of cotton and 1000 individually hand-nested pocket springs, which will support you where you need it the most. This Millbrook product is hand-tufted and double-sided for an extended lifespan. If you're looking for a more peaceful night's sleep, the Millbrook reduces transfer movement so that your partners tossing and turning won't wake you up.
Stop wondering and get this well-priced item that offers edge-to-edge support and remarkable comfort. You can test it out for yourself with Millbrook's 60 night trial period and ten years guarantee.
Key Features:
100% fleece wool
1000 individual pocket springs
Cotton-viscose cover
Trial Period for Returns: 60 days
Warranty: 10 years
​​4. Herdy Sleep Wool Mattress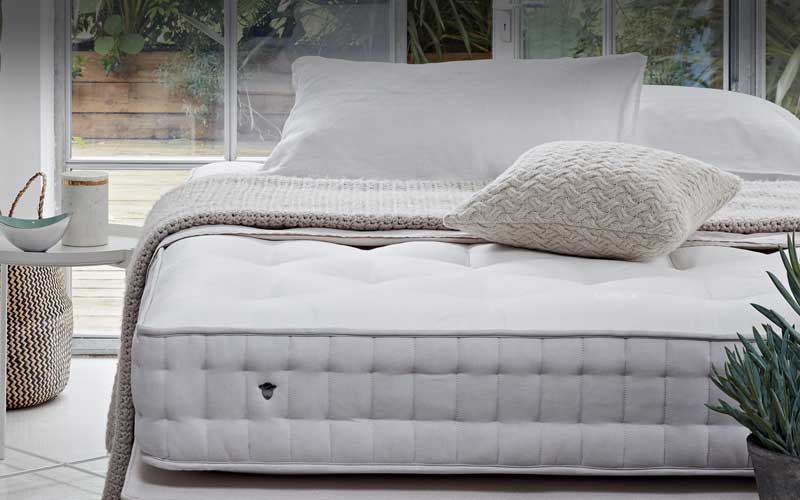 The Herdy Sleep is a handmade mattress, which uses traditional techniques with the finest blend of cashmere, cotton and the Herdwick's wool. Since wool is naturally antibacterial and hypoallergenic, this is the perfect option for people who suffer from allergies.
Herdy's is fantastic at regulating body temperature, which means you will be warm in the winter and cool in the summer. This product features Cortec™, a fully sustainable and 100% recyclable spring system that has 6,750 individual pocket springs, which provide a cloud-like comfort
Pocket sprung items don't usually have a trial period, but this one comes with 100 nights to test it out. Herdy is a mattress that has to be flipped and rotated, making it have a longer lifespan that has been proven with the brand's 10-year guarantee.
Key Features:
Natural Herdwick wool
Triple-layered Cortec™ system
6,750 individual pocket springs
Trial Period for Returns: 100 days
Warranty: 10 years
5. Sleepeezee Wool Supreme 2400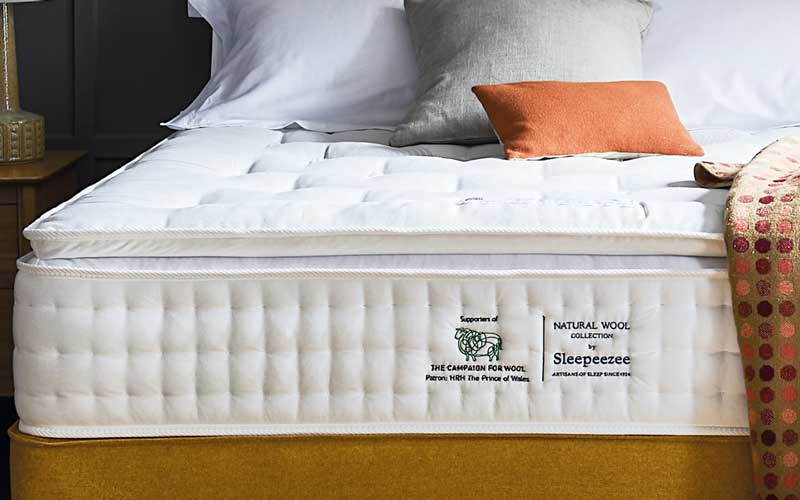 Sleepeezee is a highly rated and award-winning mattress that holds the Platinum Wool label accreditation by Royal Appointment to His Royal Highness The Prince of Wales.
This beautifully crafted UK product is made with 100% British wool that ensures total comfort and support throughout the night. The Sleepeezee Wool Supreme comes with a double tier of 2400 traditional pocket springs. They adjust to your body independently, shaping the ultimate comfort.
Sleepeezee also comes with a pillow top layer which is permanently fixed to one side of the bed for additional relaxation. You don't have to flip it, all you have to do is spin it around to reduce sags and dips over time.
Wake up feeling refreshed, energised and ready for the day ahead with this Sleepeezee item that has a five-year warranty and plenty of support!
Key Features:
100% British wool
2400 pocket springs
Double-sided
Pillow top layer
Warranty: 5 years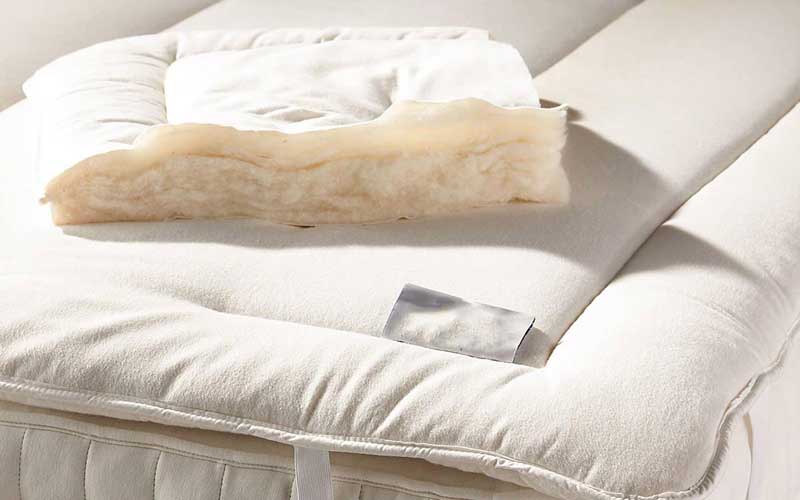 What is a wool mattress made from?
As the name suggests, this is a mattress that contains wool. Some options incorporate 100% fleece wool, and others have other materials such as cotton and cashmere. Typically wool comes with a pocket sprung item, which is the traditional choice.
Wool is a natural fibre that gives you a soft, springy and naturally breathable surface to sleep on that's comfortable, supportive and temperature regulating. What else can you ask for?
What firmness should I choose for a wool mattress?
We want to start by saying that no firmness is better than another. People are different and so are their preferences. Wool options tend to be firmer, but it can vary depending on the types of springs inside. Here are the possible options:
Soft
Soft mattresses aren't the best option for most people, except the ones that like to sleep on a soft surface. However, they aren't especially good for one thing or another compared to the other levels. We highly recommend avoiding them if you are a stomach sleeper because they can be harmful and uncomfortable.
Medium
Medium and medium-firm products are the generally recommended option since they work well for all types of sleepers and body weights. They are a good, well-rounded choice for back and side sleepers. Even stomach sleepers will get the support and comfort they need.
Firm
Firm suggestions are suitable for individuals with a bad back who are dealing with back pains and aches. They are also the perfect option for a heavier person since they will prevent sinkage and keep the spine properly aligned.
Remember that the choice is yours at the end of the day and you should choose what works for you. Don't be afraid to test drive some mattress and see which one is best for you specifically.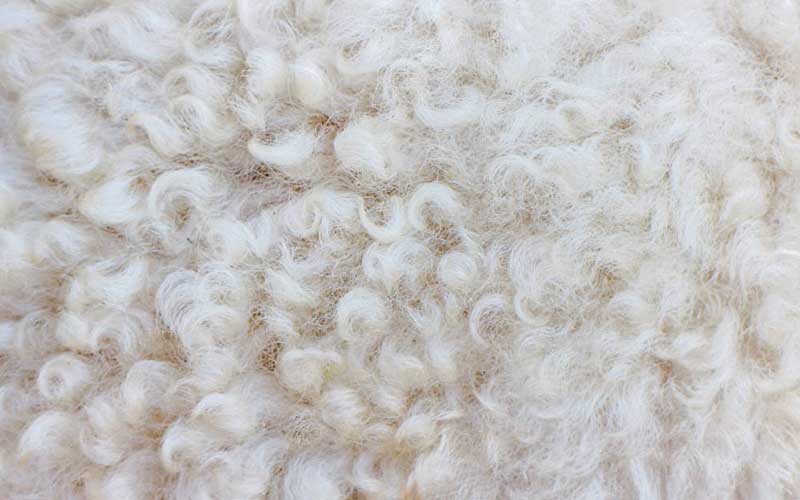 Is wool an anti-allergen?
Many people suffer from allergies, whether its dust, animal proteins or natural products irritate them. The good news is that wool absorbs moisture from its surroundings and dissipates it until it's evaporated. That reduces fungal growth, and this way, moisture is left stagnant.
When moisture is out of the picture, fungus goes away as well, since dust mites rely on it. People have different allergies, and each individual has the best understanding of their own, but it's worth it to consider wool when looking for a mattress.
Do wool mattresses contain springs?
Wool is usually a material that is used to fill mattresses, but it is always used alongside pocket springs since it can't support the body on its own.
If you want a wool product that doesn't contain springs, maybe you should consider purchasing a memory foam instead. Or if you're open to it look at hybrid products that have a foam layer on top of the coils.
Bottom line
Wool mattresses can be a great help for anyone who suffers from allergies because their natural anti-allergen properties allow you to get the rest you deserve. This type of mattress will give the support and comfort you need not matter if you prefer to sleep on your back, side, or front.
Mattress brands frequently change, and so do the products they offer, which is why we will continue to provide you with the most up to par information on the market.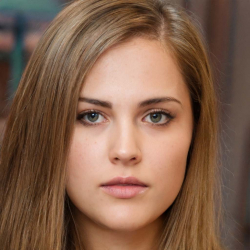 Latest posts by Isabelle Harris
(see all)