Wool is an excellent material for making mattresses as it provides insulation, is highly temperature stabilised and has the ability to absorb and wick away moisture. This means that wool bedding can be more gentle on your skin on hot nights, and will also soothe any pain you have been feeling from sleeping in a damp environment. A good wool mattress can help improve your sleep and ensure the maximum number of hours (not just minutes). But how do you know which one to choose?
We've created LightSleeper to help you avoid spending money on sub-par products. We do the research for you and even sometimes make the same mistakes you would if you didn't spend the time to read the reviews, research and test all the available products on the market. We tested, read slept, on over 20 different mattresses made of wool and we now have a pretty good idea of what works and what doesn't.
So without further ado, let's see what we think are the best wool mattresses you can buy today:
1. Sleepeezee Wool Supreme – Editor's Pick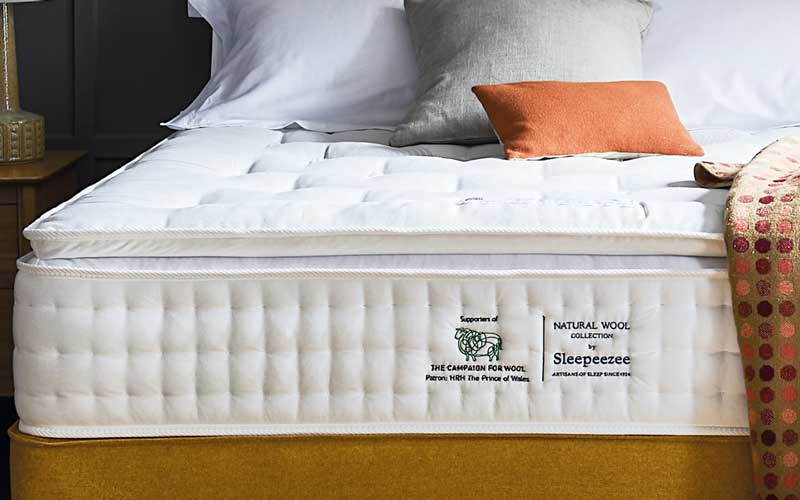 Sleepeezee is a highly rated and award-winning mattress that holds the Platinum Wool label accreditation by Royal Appointment to His Royal Highness The Prince of Wales.
This beautifully crafted UK product is made with 100% British wool that ensures total comfort and support throughout the night. The Sleepeezee Wool Supreme comes with a double tier of 2400 traditional pocket springs. They adjust to your body independently, shaping the ultimate comfort.
Sleepeezee also comes with a pillow top layer which is permanently fixed to one side of the bed for additional relaxation. You don't have to flip it, all you have to do is spin it around to reduce sags and dips over time.
Wake up feeling refreshed, energised and ready for the day ahead with this Sleepeezee item that has a five-year warranty and plenty of support!
2. Simba Hybrid Pro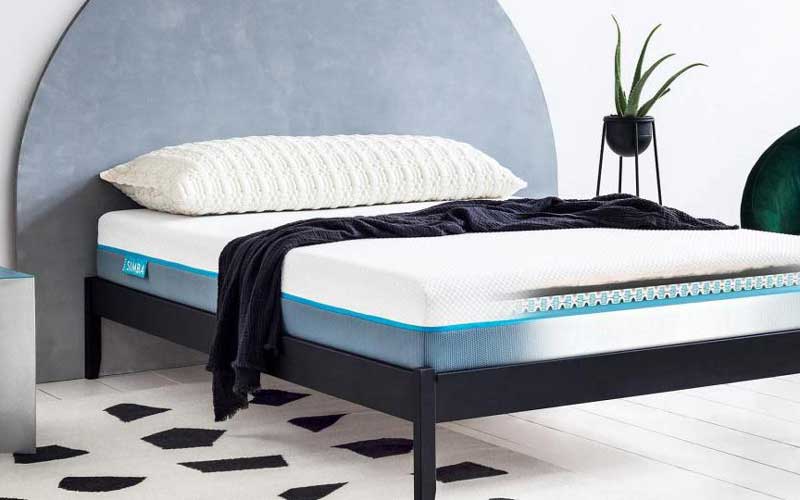 Simba is a company that offers many sleeping products, but the Simba mattress is the ultimate option with its boasting seven layers of innovation. The Pro version comes with more titanium Aerocoil® springs, providing better airflow and greater body weight distribution.
The Simba Hybrid Pro mattress has a wool layer, that naturally regulates temperature so no matter the season you can sleep cool and stay comfortable, without waking up in a sweat. Simba has a super-soft sleeping surface with a thick knitted cover without compromising the airflow.
Simba has provided us with four handles for movement ease and switch since this mattress needs to be flipped. The brand puts out only high-quality products, thus the 200 night trial period to test it out, is double the usual period most companies follow! Lastly, you get a 10-year guarantee with our favourite product.
3. Millbrook Wool Luxury 1000 Pocket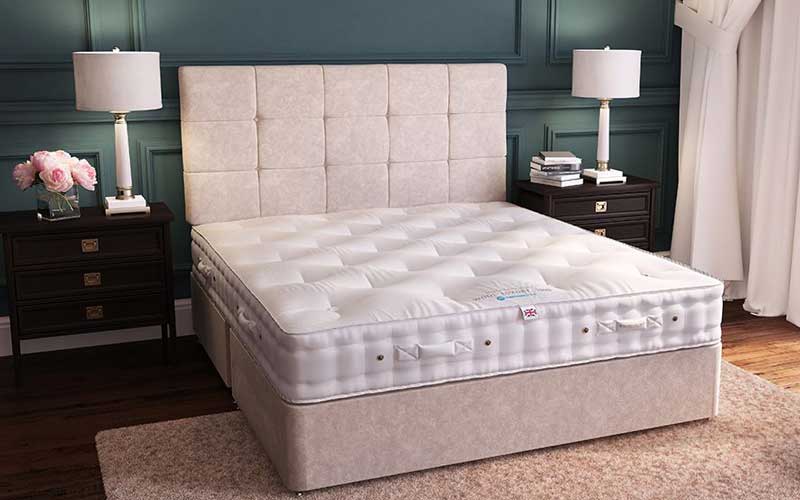 If you want to experience luxury comfort on a budget, the Millbrook Wool Luxury mattress is the one for you.
Millbrook has crafted perfection from layers of the finest Hampshire fleece wool to bring you unbelievable comfort. Hampshire's wool is naturally soft, springy and breathable, making it an ideal choice for a comfortable night's sleep in any season.
It's blended with layers of cotton and 1000 individually hand-nested pocket springs, which will support you where you need it the most. This Millbrook product is hand-tufted and double-sided for an extended lifespan. If you're looking for a more peaceful night's sleep, the Millbrook reduces transfer movement so that your partner tossing and turning won't wake you up.
Stop wondering and get this well-priced item that offers edge-to-edge support and remarkable comfort. You can test it out for yourself with Millbrook's 60 night trial period and ten years guarantee.
4. Una Organic Mattress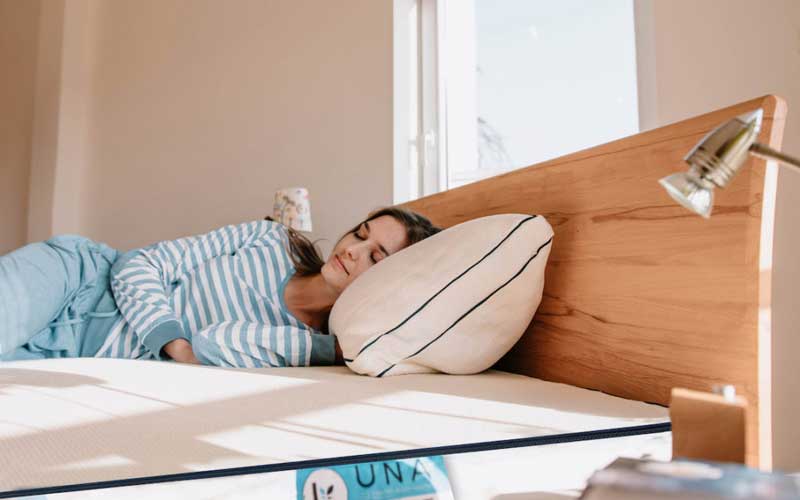 Next on our list today is the Una Organic Mattress Delux, which is made with GOLS organic certified natural latex.
Una is designed and engineered in Germany and made in India, where set organic materials grow. This mattress is constructed for deeper sleep with seven comfort zones and multiple layers of construction. On top, we have the super soft cover made of 70% organic cotton and 30% organic wool with a YKK premium zipper.
Inside the Una cover, we have four encased layers of all-natural organic certified latex foam with different comfort levels like soft, medium and firm. Each layer comes with a 7-zone support system that gently contours your body. Una's layers can be arranged in the order that's comfiest for you so that you can enjoy a good night's sleep.
The Una Delux comes with multiple certifications such as GOLS, GOTS, Social and Fair Trade Standard, and Climate Neutral, and they are even a member of the 1% for the Planet. 
Overall, the Una mattress is a 24cm thick option with customisable firmness that's 100% natural, meaning no harmful chemicals or microplastics. This option is delivered to you free of charge by DPD. It comes with a 10-year warranty and a 100-night trial period to make your purchase even safer!
5. Happy Beds Signature Silver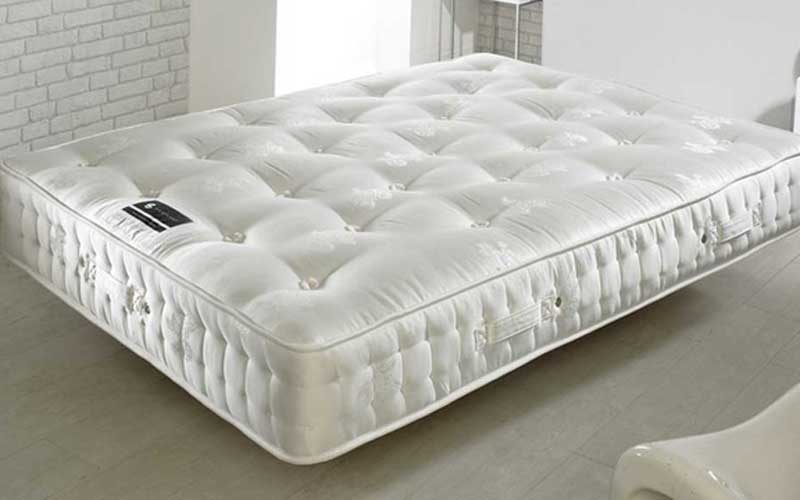 Happy Beds Signature Silver is an orthopaedic mattress guaranteed to give comfort to both your back and spine. The 1400 pocket springs provide support while the Belgian Damask fabric, crafted with luxurious organic cotton, covers the mattress beautifully. However, the natural lambswool and silk fillings for extra comfort make it truly stand out.
The Signature Silver mattress is complete with hand-stitched side borders, flag stitched handles for handling, special air vents for breathability, and hand-tufted for durability.
For longevity and a more balanced surface, this product is recommended to be turned on regularly, so you can enjoy the comfort of both sides.
This handmade British option is fire retardant and is suitable for all types of bed bases.
Happy Bed's suggestion stands at 25 cm in depth with a medium firmness level that can comfortably accommodate individuals that weigh up to 12 stones. This manufacturer offers free shipping to UK's Mainland and a 5-year warranty.
What is a wool mattress made from?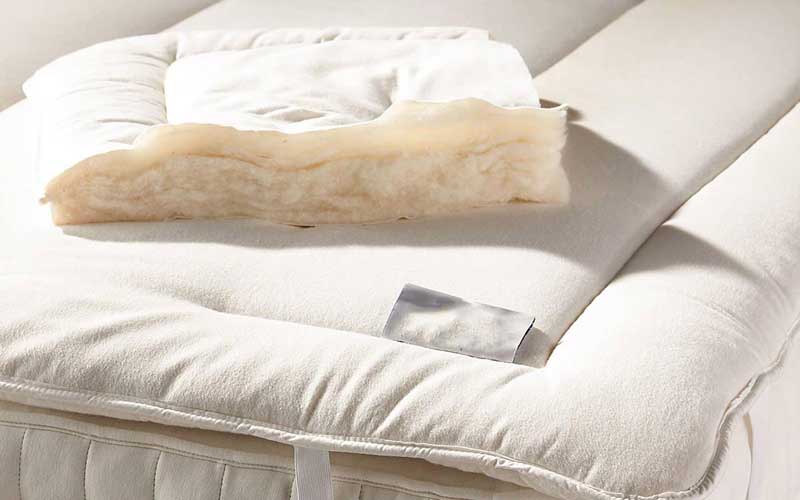 As the name suggests, this is a mattress that contains wool. Some options incorporate 100% fleece wool, and others have other materials such as cotton and cashmere. Typically wool comes with a pocket sprung item, which is the traditional choice.
Wool is a natural fibre that gives you a soft, springy and naturally breathable surface to sleep on that's comfortable, supportive and temperature regulating. What else can you ask for?
What firmness should I choose?
We want to start by saying that no firmness is better than another. People are different and so are their preferences. Wool options tend to be firmer, but it can vary depending on the types of springs inside. Here are the possible options:
Soft
Soft mattresses aren't the best option for most people, except the ones that like to sleep on a soft surface. However, they aren't especially good for one thing or another compared to the other levels. We highly recommend avoiding them if you are a stomach sleeper because they can be harmful and uncomfortable.
Medium
Medium and medium-firm products are the generally recommended option since they work well for all types of sleepers and body weights. They are a good, well-rounded choice for back and side sleepers. Even stomach sleepers will get the support and comfort they need.
Firm
Firm suggestions are suitable for individuals with a bad back who are dealing with back pains and aches. They are also the perfect option for a heavier person since they will prevent sinkage and keep the spine properly aligned.
Remember that the choice is yours at the end of the day and you should choose what works for you. Don't be afraid to test drive some mattresses and see which one is best for you specifically.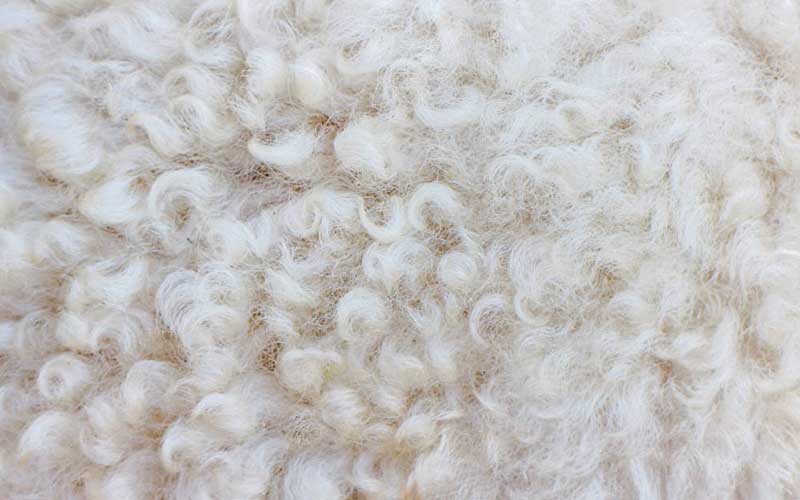 Is wool an anti-allergen?
Many people suffer from allergies, whether it's dust, animal proteins or natural products irritating them. The good news is that wool absorbs moisture from its surroundings and dissipates it until it's evaporated. That reduces fungal growth, and this way, moisture is left stagnant.
When moisture is out of the picture, fungus goes away as well, since dust mites rely on it. People have different allergies, and each individual has the best understanding of their own, but it's worth it to consider wool when looking for a mattress.
Do wool mattresses contain springs?
Wool is usually a material that is used to fill mattresses, but it is always used alongside pocket springs since it can't support the body on its own.
If you want a wool product that doesn't contain springs, maybe you should consider purchasing a memory foam instead. Or if you're open to it look at hybrid products that have a foam layer on top of the coils.
Bottom line
Wool mattresses can be a great help for anyone who suffers from allergies because their natural anti-allergen properties allow you to get the rest you deserve. This type of mattress will give the support and comfort you need no matter if you prefer to sleep on your back, side, or front.
Mattress brands frequently change, and so do the products they offer, which is why we will continue to provide you with the most up to par information on the market.