If you've already started looking, you've seen that there are a wide variety of mattress toppers available. Knowing where to start and what to look for is essential. Know that personal preference does play a role, but there are still other factors you have to take into account.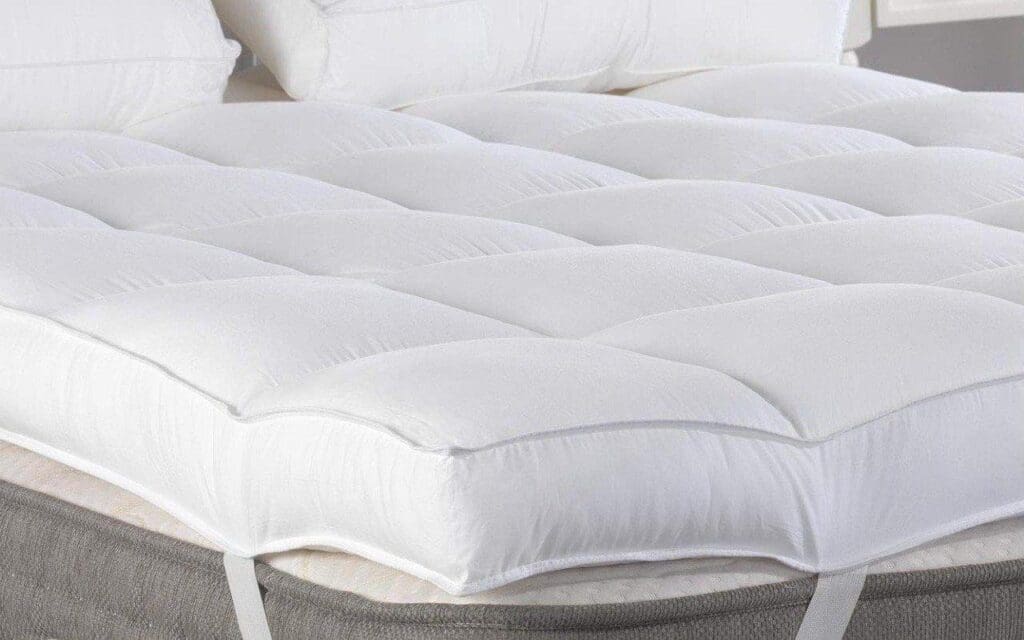 Thickness & Density
If you're wondering how to pick a mattress topper, you can start by thinking about its thickness. Generally, it ranges from 5 to 20cm, and a thicker model will be ideal if you're looking to revitalise an ageing mattress. Keep in mind that the higher the density, the more support it can provide.
Firmness & Support
If you're looking for a topper that will provide you with the much-needed pain relief and add support to your night's schedule, you should be thinking about either memory foam toppers or latex models. They will provide you with the mentioned expectations.
Sleeping position
Let's talk about your sleeping position. The choice you make on a topper should be dependent on the way you sleep. Think if you are a side sleeper, back sleeper or stomach sleeper.
Price
Next is the price, which is an essential aspect for most. Yes, toppers can vary in price, and the most expensive one might not be the best one, but understand that you have to pick an option that will meet your needs. A mattress topper can be an incredible plus in many budget points.
Warranty
No matter the amount of money you spend, you want to make sure that the product you're purchasing comes with a warranty. That way, you can make sure of its quality, most guarantees range from 1 to 5 years.
Softness & Comfort
Suppose your reason behind buying such an item is softness and comfort. If that's the case, you should opt for a low-density memory foam option, that will mould your body and its curves.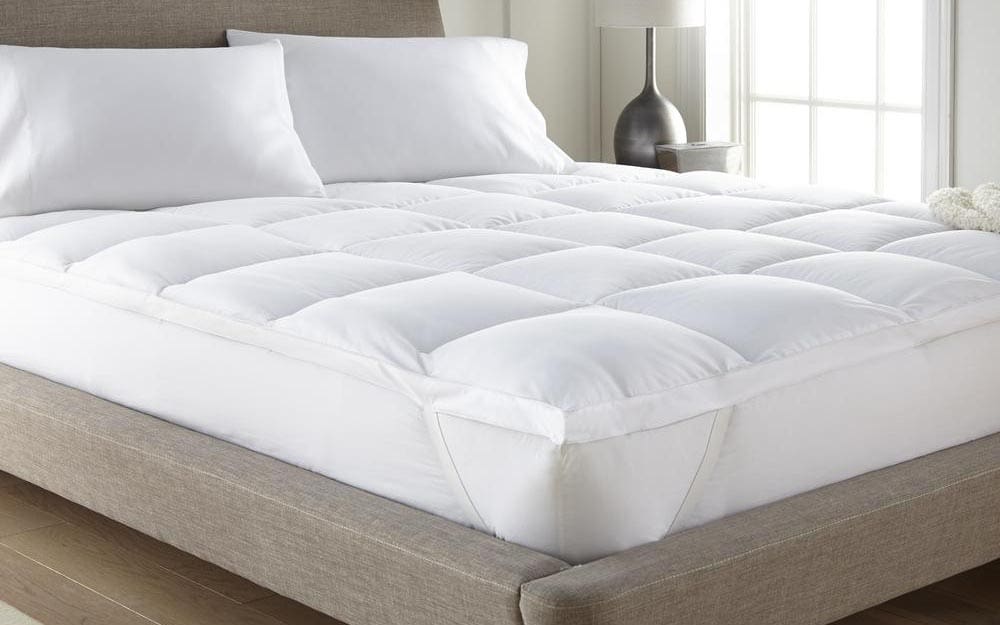 Body heat
This is a crucial aspect of your choice! The reason for that is memory foam, and latex product is usually thick and dense, which means they tend to retain most of the body heat. If you're a hot sleeper, make sure to pick one with gel-infused cooling elements or ventilation tubes. We make another suggestion: there are toppers, which are good all year round like the ones made from wool, down and feather.
Allergies
Allergies can be an issue, especially when sleeping, so it is crucial to check the material out before buying something. Some toppers are better resistant to dust mites, bed bugs, and mildew.
Cleaning & Moving
We understand that this might be something most people won't think about, but cleaning and moving your topper is an important factor. Look at their weight and if they are machine washable or at least if their cover is.
Noise-reducing
If you're sharing the bed with someone and wish to reduce transmission of movement, memory foam and latex are the options you should check out. They can significantly reduce the noise of a partner moving.
Topper vs Pad
A mattress topper and a mattress pad are two different things, which is why you need to be careful when deciding on one. The primary purpose of a pad is to protect the mattress from accidental liquid spillage, thus why it's thin. In comparison, a topper is thicker and provides comfort and support.
Final Words
We hope we made it easier for you to choose a mattress topper. If you do have any questions, concerns or suggestions, we'd love to hear about them in the comments below.