How to Choose a Mattress?
Last Updated on April 7, 2022
The best thing you can do if you're looking for a new mattress is to get yourself informed and see what the UK market has to offer. You've probably seen the large variety of options out there and knowing where to start is essential.
We want to start today's guidе by saying that everyone's needs and preferences vary across the board, which is why you won't find a "one size fits all" answer here.
Firstly, you need to understand that if something is comfortable and supportive for you, it doesn't necessarily mean it will be for someone else. That's why when it comes down to choosing the appropriate mattress, there are some features you will have to take into consideration before buying one.
You will have to think about the materials, the firmness, the sleeping position, the size, the comfort level above other factors. We are all searching for a mattress that will provide a great support system and comfort layer like no other.
But this mattress can be different for every person, which is why we are going to take a look at the features you need to think about before buying one: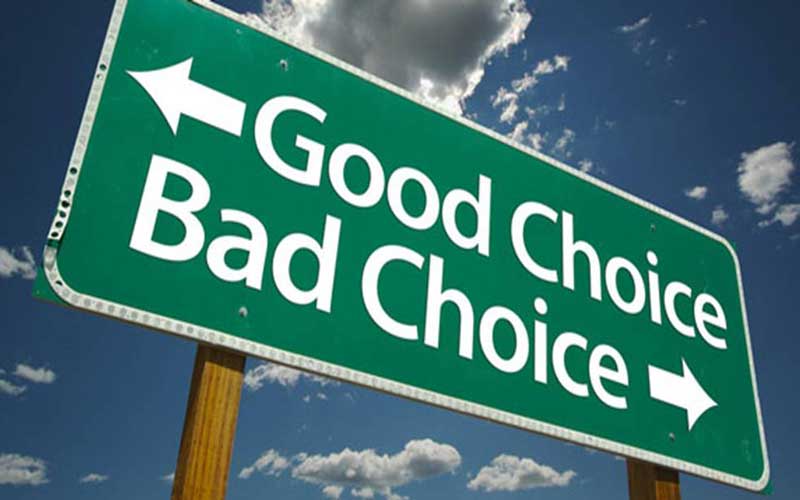 Choose the Firmness
One of the most popular ways to rate a mattress is based on its firmness. Generally, you want a more firm product than soft, but you have to think about how firm that means for you.
A great way to determine the appropriate firmness for yourself is by your body weight. The higher your weight is, the firmer of a mattress you would want to get. That doesn't mean you can choose the firmness level depending on your individual sleeping preferences. Remember that you don't want an option that might not support the spine well enough.
With that said, it's time to talk about each firmness level separately:
Soft
Usually, soft mattresses fall within the 3-5 (out of 10) range when we talk about the firmness scale. In most cases, they are characterised by their body contouring, deep sinkage and pressure relief. Most utilise cushioning materials in their top layers, which are also known as comfort layers.
Soft mattresses are mostly used by side sleepers that need a little extra comfort at the shoulders, hips, and lower back. The feeling you get from a soft mattress is that you're sinking in it, more than staying on top of it.
Medium-Firm
Medium-firm mattresses fall within the 6-7 (out of 10) range and are the most popular choice today. Typically, they combine the sturdier foundation of high-density polyfoam or pocketed coils with the soft feel in the top foam layers.
That's what makes them so wanted because they offer the best balance between pressure relief and support, which is how they appeal to more sleepers. This mattress is suitable for most sleepers, but it works best for stomach and back sleepers. Everyone can benefit from extra mobility!
Firm
Lastly, we have firm mattresses in the 8-10 (out of 10) range on the firmness scale. If that's what you end up choosing, keep in mind that you will rarely find an option that employs soft or plush materials in their comfort layers.
However, firm mattresses have their perks, such as being highly supportive because they are often made with high-density polyfoam or springs. Sometimes you will find a thin layer of soft foam as in insert, but they are generally used for stomach sleepers and heavy people that will appreciate the non-existent sinkage.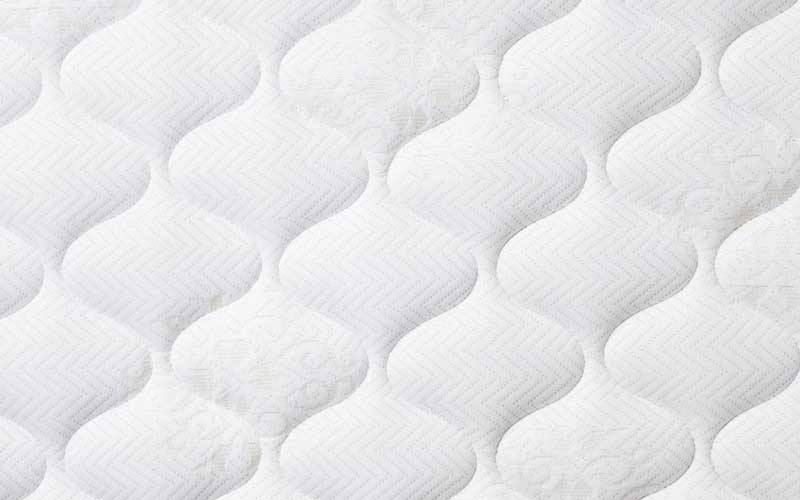 Select the Materials
Most people don't know what type of mattress they prefer before they've actually tried it. Plus the one they've been using is probably ten years old, and a lot has changed since then. Before you buy a product, you should familiarise yourself with the most common types and how they are constructed.
Memory Foam
This choice usually contours to the body, which can be an excellent way for pressure relief. Memory foam mattresses tend to contour and take the body's shape. That increases pressure in sensitive areas if the mattress is too soft. However, keep in mind that it tends to stay warm, so if you're a hot sleeper, you might need a cooler option.
Innerspring
Innerspring mattresses use coils, which typically provide the traditional bounce feel and firm support. A lot of people might find them old-fashioned, but they can be a great support source, especially when paired with a high-quality foam layer.
Latex
Latex mattresses often offer more bounce and responsiveness than an innerspring option. They tend to be cooler, which is why they are a fan favourite in the summer. Also, they have the most extended lifespan out of all the mentioned types. Check out the best latex mattresses here.
Hybrid
Hybrid mattresses combine latex or memory foam layers with an innerspring mattress. They are designed with two sides that offer a different firmness level. This way, you get to pick and choose, while these items promote excellent support with growing popularity on both sides because of the innerspring core and the top layer's comforts.
Air mattress
As the name implies, air mattresses use an air pump to inflate to your desired firmness level. For the most part, both sides use a separate chamber of air to accommodate two sleepers, a great plus since they might have preference differences.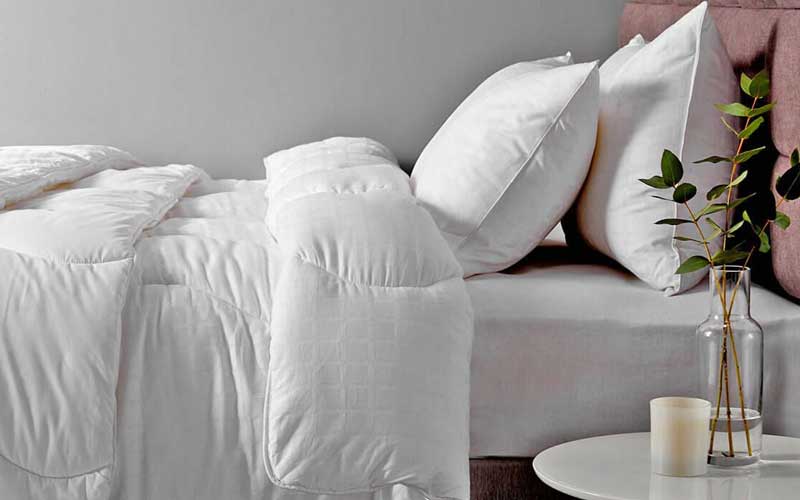 Pick the right Size
As you have probably already seen on most company websites, the basic mattress sizes include twin, full, queen, king and California king. When you are considering a new bed and contemplating the size, the first thing you have to consider is the available space you have for it and don't forget to think about your partner if you'll be sharing it with someone.
An excellent way to decide on the size is to look at your current bed, and if the space you have to sleep on is enough for you and your loved one. We recommend laying on the bed and opening up your arms, if you can both do that freely, you've found the right option. If you fight for a blanket with your significant other, you can always get yourself another one, but if that includes the space on the bed, you should opt for a larger size, since you probably don't want a separate bed.
However, if you are left with zero space in your room, you might have to think about downsizing for maximum usability, your bedroom shouldn't consist of your bed and your bed only.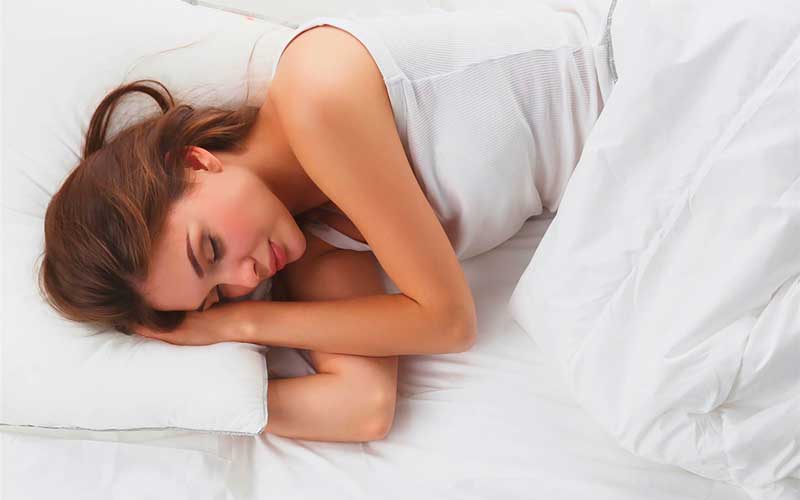 Think about your Sleeping Position
Another essential factor to consider when choosing a mattress will be your sleeping position. The way you sleep can determine what areas you put the most pressure on, which will help you narrow down the options that will accommodate your needs. Here are the most common options:
Side Sleepers
Most side sleepers put pressure on their lumbar area and shoulders. If you are one of those people, we recommend choosing a medium-firm mattress with pressure points, in the lower back area. The reason behind it is that you will find it to be ideal for this sleep position since it's still flexible to the body's curvature. Side sleepers need a mattress that will keep their body straight and won't let them sink in too much.
Stomach Sleepers
Often, this type will put pressure on their back and neck. In this situation, your best bet will be a firm product since it's excellent for spine support and if you sleep on your stomach, you need it. Also, it will help alleviate neck tension by preventing the lower body from sinking into the mattress. By doing so, you avoid putting your neck at an intense angle, which may bring you discomfort, since you have to move your head to one side, so you can breathe while sleeping.
Back Sleepers
Lastly, we have back sleepers. If you are one of them, you'll most likely prefer an item that alleviates pressure points in the lower back area, since this is usually the problematic area. Therefore you should think about a medium-firm mattress because it will provide fantastic spine support. Remember that people who sleep on their back should avoid the extra-firm choice as they may fail to adjust to the lumbar curve.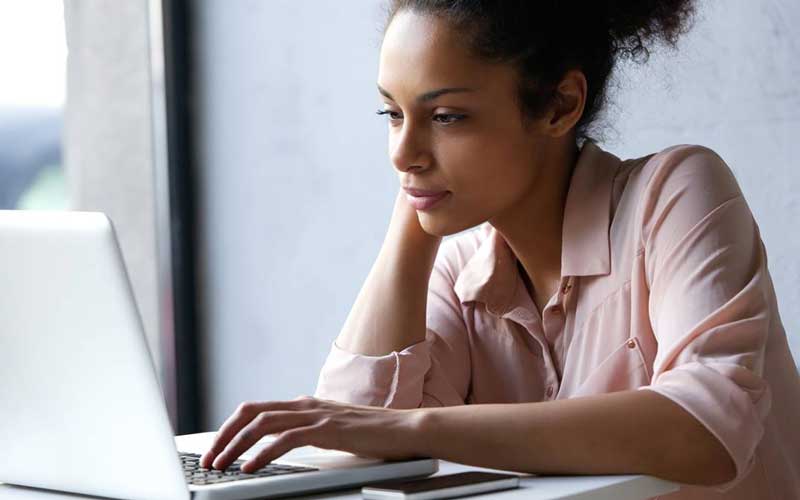 Read Reviews
​Reviews we put into the world for a reason. You don't want to spend your money on a sub-par product that won't do the job you go for. Therefore, you have to take advantage of this possibility and always read some reviews before buying something.
Customer review scores can play a huge role in you making a choice. You don't have to read every single review for a product, some have thousands, but you should at least look at overall scores for brands and mattresses.
Doing some research may time some of your time, but it will only benefit you. Especially if you are looking to buy something you will be sleeping on for years.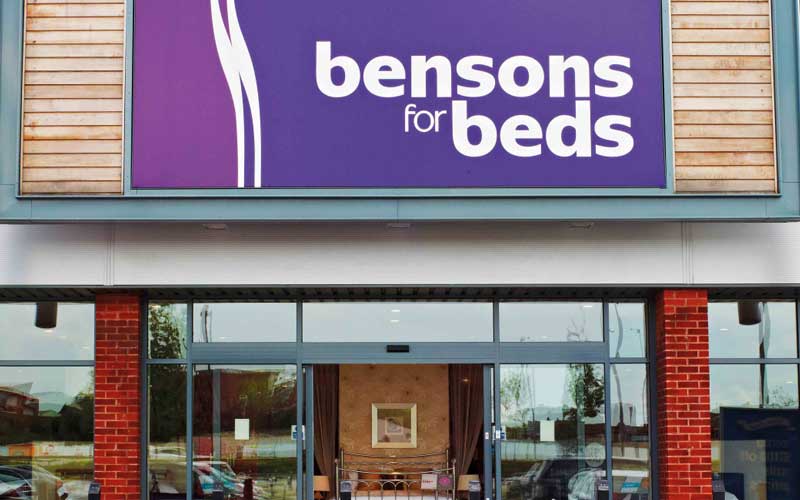 Visit a Store or try a Home Trial
Let's be honest here! You can't really know if a mattress will work for you only by looking at it, you need to try it. You have two options to do so, you can either go to a store or order a product with a free trial.
First, narrow down your choices to a couple and figure out the firmness you need. Keep in mind that what one brand assumes as a firm might not be the same for another one. That's why you have to try it for yourself.
Usually, brands offer a trial period between 30 to 365 days. That's great since your body will need some time to adjust. Typically, you need four to six weeks to see if this is the right choice for you, which is why we prefer online shopping since you don't get that option in a store, and laying on it for a few minutes isn't enough to make your decision.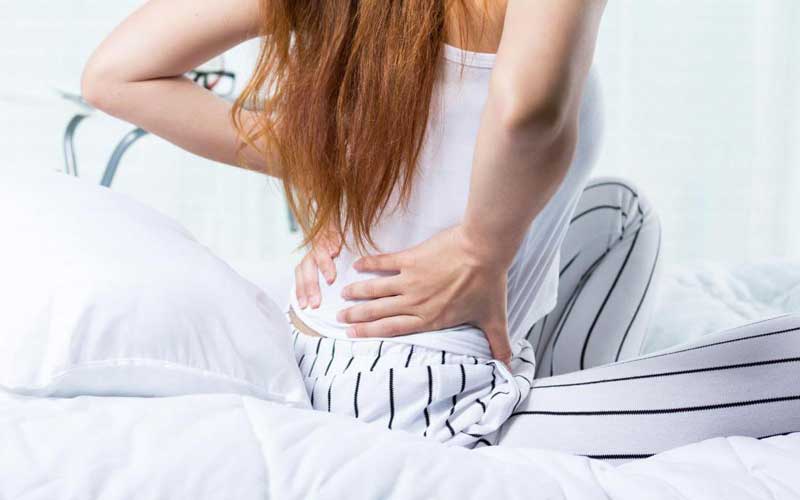 Think about the Comfort Level
As we've already mentioned, mattresses have different firmness options, but they also have various comfort levels, ranging from plush to pillow top. However, not all brands have a way to mark that. The good news is that if they do, you have to make sure to check them out. Some companies will have a colour system, and others will provide alphabet versions, categorising them in a specific way, so that you can choose one.
Get rid of Pains & Aches
There are several areas in our lives that we can adjust so that our pains and aches are avoided. One of the best ways to do so is by finding the most suitable mattress for us as individuals. Even though it won't solve all your issues, it will surely improve your sleep quality and overall health.
If you're someone that experiences any sort of pain while sleeping, understand that you can either help yourself or make it worse. For example, let's say you have lower back pain. You will want a product that's on the firmer side so that your back is aligned correctly. Identifying the pain you have will let you find the item that will help alleviate it.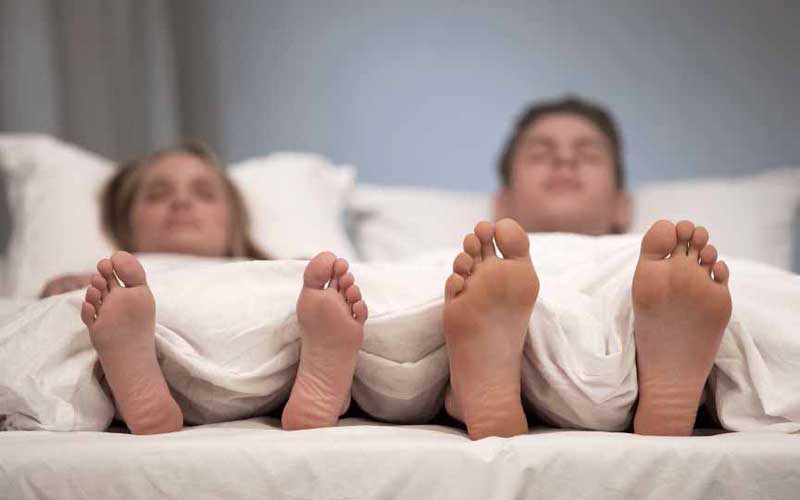 Don't forget about Temperature
Lastly, we have a feature most people won't think about when purchasing a mattress. Nevertheless, it plays a significant role in how you sleep.
What you have to consider is the type of sleeper you are. There are a few things to think about, such as comforters, heat settings, pillow tops etc. For example, if you're cold while sleeping, try a memory foam product since they tend to be on the warmer side. But if you naturally heat up during the night, select a latex option or a product with some sort of cooling technology.
Final Words
We've all seen the dozens of mattress companies in the UK. They all have unique value propositions, but that doesn't necessarily mean that they offer quality products, which is why you have to know what you're looking for. Understand that even though we might not be professionals, we've tested and researched everything we've discussed in our guides. If any questions regarding the subject were left unanswered, don't be afraid to ask them in the comments below.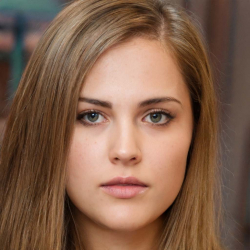 Latest posts by Isabelle Harris
(see all)