You might have noticed that the word pillow sham is floating around when shopping for new bedding. It is easy to assume that this is simply a fancy word for a pillowcase. However, that's not precisely correct. So, what is a pillow sham? We're glad you asked because this is the subject we'll be discussing in today's article.
What is a pillow sham?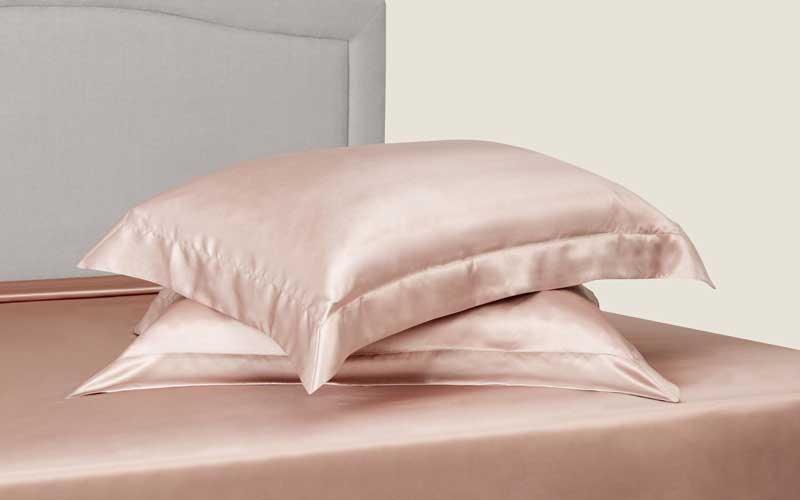 The term pillowcase sham refers to a pillow with a false front. In the 1700s, pillowcases were made to make pillows with decorative removable covers, and that's how the 'false front' became known as a sham.
A sham is a pillowcase that can be used as an accessory for one's bedding set. Typically they come in three traditional standard pillow sizes king and euro size. Unlike a typical pillowcase, the pillow sham is usually opened in the middle of the back and sometimes closed with a hidden zipper. Pillow shams are typically made from the same fabric as the duvet cover so that you can have a lovely set for your bedroom.
Although they can definitely be slept on and used as a regular pillowcase, shams are generally utilized as support when sitting in bed and, most of all, as decoration during the day. Sham pillows can be put behind normal pillows when sleeping, or they can be removed from your bed. Unlike throw pillows, cotton shams are easily removed from their fills and can be washed with ease.
If you've already found the perfect sham, but your cushion doesn't feel right, take a look at our guide about the best pillows to buy in the UK.
What is the difference between a sham and a pillowcase?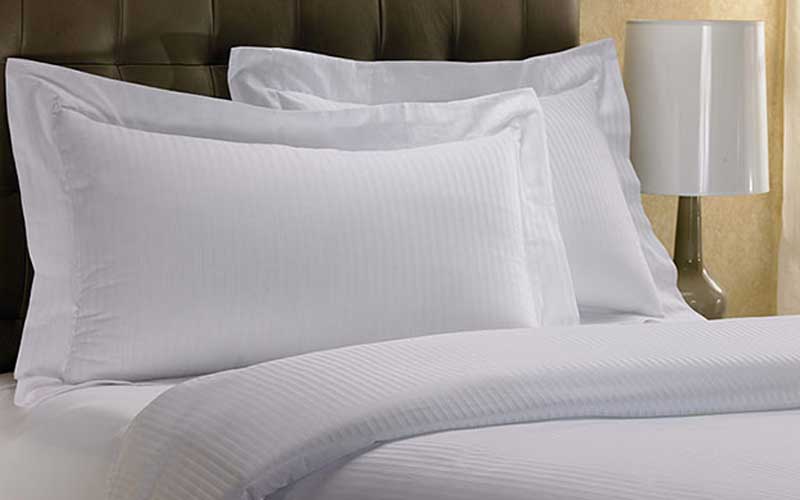 If you want to keep your pillow clean while you sleep, a pillowcase is a way to go. However, a pillow sham is more of a decorative facade to hide your pillow behind. But is it possible to tell which is which?
In general, pillowcases are open at one end, with no type of closure, unless they are silk pillowcases, which are sometimes easy to sleep off without any closure. They are more straightforward and usually less decorative. They are typically made from the same fabric as the sheets they come with. Decorative touches such as an open cuff can be found on a better quality pillowcase. This might include embroidery or hemstitching.
On the other hand, pillow shams tend to open from the back, sometimes with a hidden closure and other times with an overlap of fabric. They are usually bordered on three or four sides with a piece of fabric called a flange. The flange can be plain or decorated with embroidery or other accents.
The pillow sham can either be designed to match the more decorative elements of bedding such as a comforter or duvet cover, or it can be uniquely designed to add a pop of colour, pull other colours from the room into the bedding ensemble, or simple be the piece that stands out.
Can you sleep on a pillow sham?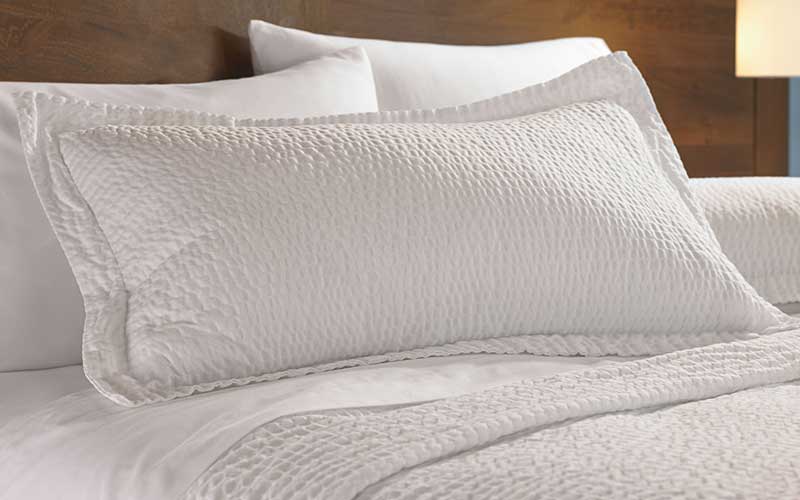 It is technically possible to sleep on a pillow sham, but it isn't really their purpose. Many shams may be less comfortable to sleep on because they are made from textured decorative fabrics or because the flanges are bulky and awkwardly bunch up as you sleep. That can make it hard for you to fall asleep and stay that way.
So that brings the question, 'what do you do with them when it's time for you to go to bed?' Some people place their shams behind their bed pillows as they sleep, adding a layer of padding between their head and mattress. During the night, shams can be removed from the bed to help keep them clean and prevent oils from your skin and hair from being deposited on them.
How to pick the right size?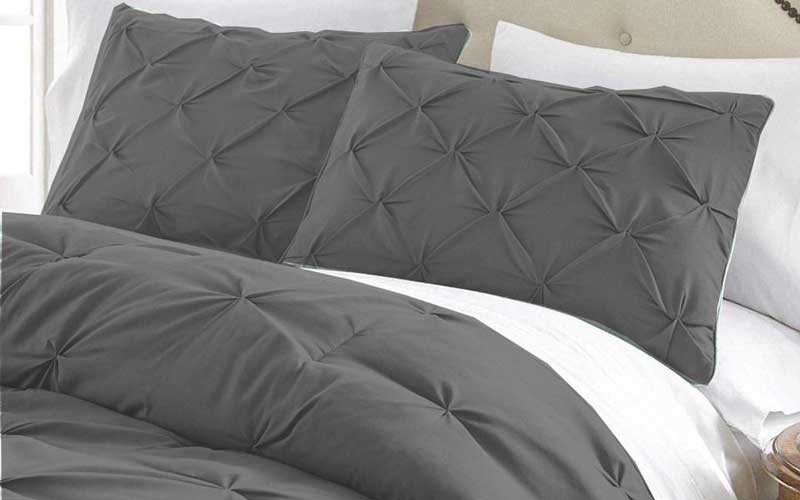 Shams come in three different sizes and usually correspond with traditional pillow sizes. The dimensions are the following:
Standard Sham: 51 x 66 cm
Queen Sham: 51 x 76 cm
King Sham: 51 x 91 cm
While ready-made pillow shams are available in the above sizes, some bedding manufacturers also sell travel-sized pillow shams, boudoir pillow shams and made-to-order pillow shams (custom). If you are also wondering what's the right style, you don't have to consider any rules since it's pretty much up to you and your preferences.
Shams come in various styles and materials, from silk to cotton and everything in between. If you are looking for a fool-proof design, we recommend opting for a sham with a zipper, as it adds a decorative touch and prevents your pillow from slipping off.
Bottom line
Overall, pillow shams are used on a pillow to make it more decorative in nature and generally used on a bed. Three of the most popular ways are a knife-edge, a flanged edge and a corded edge. The three most popular ways are a knife-edge, a flanged edge or a corded edge. In addition, some shams have a flap at the bottom that is open from the back, while others have a tie closure on top.
We hope we were able to answer the how and why, and now it's our turn to hear from you if any questions regarding the subject were left unanswered. If you want to share some information, we would gladly hear about it in the comments below.