If you're searching for a supportive, comfortable mattress, that relieves pressure and promotes spinal alignment, while still being environmentally friendly, you are at the right place. Latex has it all!
There are numerous mattress options on today's market, but not many can beat a latex one. If you have questions and don't know where to start, we are here to help.
That's why we created LightSleeper – to help you choose the mattress that is right for you and you alone, and help you make that choice along the way. Companies can never pay to feature their products on LightSleeper, nor we are getting paid to recommend one product over the other – we are an independent resource and we only recommend products that have passed our tests and we feel that they are the best in their category.
So let's see what we think are the best latex mattresses in the UK today and why.
1. Dunlopillo Royal Sovereign – Editor's Pick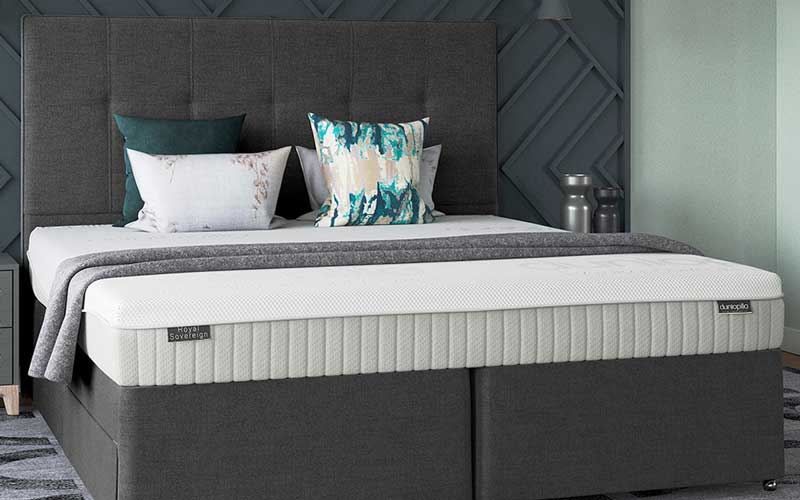 The Dunlopillo Royal is a timeless classic for a fantastic night's sleep! It is crafted from 21cm of 100% pure latex with a balanced medium firmness, which ensures a restful slumber.
Dunlopillo Sovereign comes with seven comfort zones that can be incredibly beneficial for people with back, neck or hip problems. The firmer zones align your spine while the softer ones cushion your shoulders.
This Dunlopillo item uses a revolutionary open cell structure with superior breathability with pressure-relieving properties. It is single-sided, so you don't have to flip or rotate it. The Dunlopillo Royal comes with an allergenic soft-touch, knitted cover that is infused with Actipro Technology.
2. Dormeo Octaspring 9500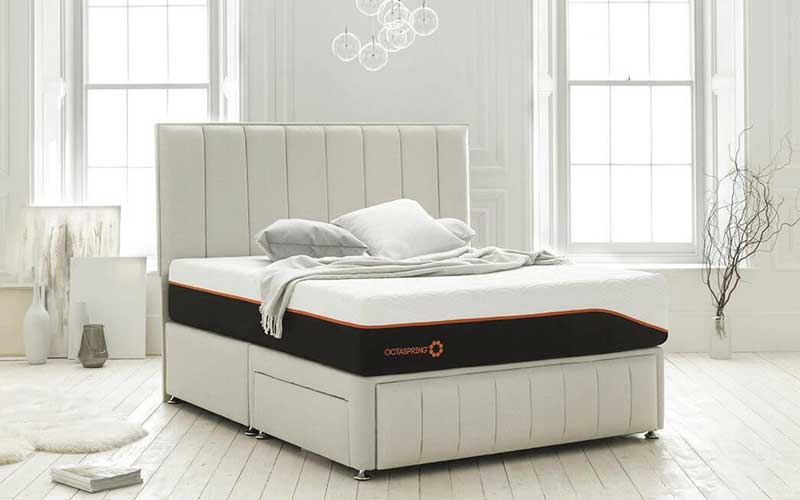 The Dormeo Octaspring 9500 is a premium option that uses a unique Octaspring® technology to create a new generation mattress.
It provides unrivalled ventilation while delivering comfort and support for your entire body. Dormeo's item has a deep layer of luxurious, supportive latex, on top of breathable Octaspring® memory foam spring layers.
With this Dormeo option, you enhance the extraordinary comfort, while giving it a more responsive feel, ensuring deep muscle relaxation. If that's hasn't sold you yet, the Octaspring has a cover made from award-winning Superstretch™ fabric for additional comfort.
This luxuries mattress comes with a 20-year warranty and a 60 night trial period with which you can decide for yourself.
Key Features:
Luxurious layer of latex
Octaspring® technology
Superstretch™ cover
Trial Period for Returns: 60 days
Warranty: 20 years
3. Silentnight Essentials Mirapocket 1000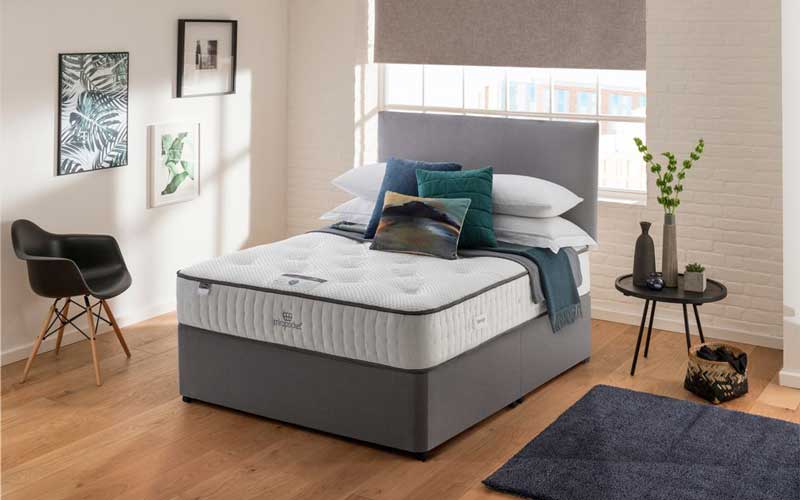 If you're on a budget but still want to enjoy a blissful slumber all night long, the Silentnight Mirapocket 1000 is an option to consider.
The Silentnight mattress features a luxurious 4cm layer of responsive latex that adapts to your unique shape and movements so that you can enjoy soothing pressure relief. It is designed with 1000 individual Mirapocket springs that move independently for tailored support.
With Silentnight's choice, you get a luxurious pillow-top finished in a soft, knitted fabric cover that envelops you in a cloud of comfort.
This budget-friendly latex mattress is single-sided, and you will have to rotate it every three months with the help of the built-in turning handles. Silentnight's item comes with a 60 night trial period and a 5-year guarantee.
Key Features:
Natural Latex
Luxurious pillow-top
Mirapocket technology
Trial Period for Returns: 60 days
Warranty: 5 years
4. Sealy Posturepedic Nostromo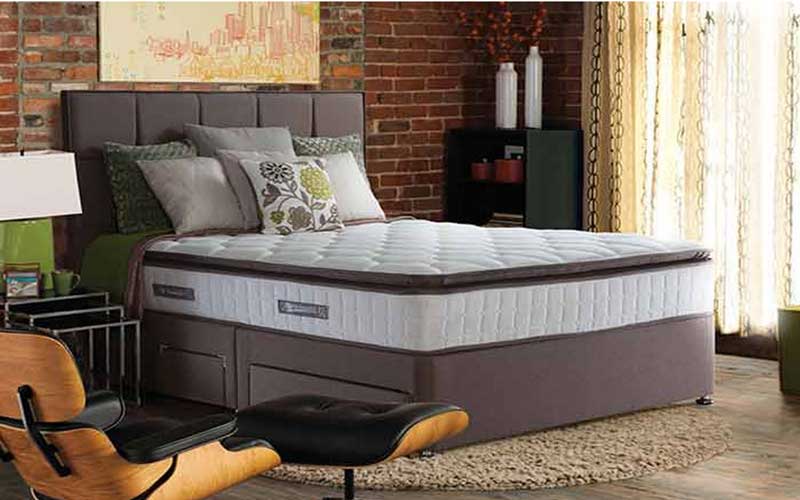 The Sealy Posturepedic is a mattress with a latex topper with outstanding reviews and multiple awards. It features 1400 individual pocket springs that are encased in the patented Unirail border to protect the springs and prevent sagging.
Sealy's has created a multiple-zoned motion and weight-responsive pocket spring system that offers impressive spinal alignment and pressure relief. This Posturepedic choice has a 2.5cm layer of soothing Innergetic Latex above its springs for remarkable comfort.
And if you can't stand the heat during the hot summer night, the Sealy's Tencel cover finish will keep you cool and dry. With this anti-microbial product, you will get a fresh night's sleep and a five-year guarantee!
Key Features:
Innergetic Latex
Latex Pillow Top
1400 multi-zoned pocket springs
Silky-soft Tencel cover
Warranty: 5 years
5. Dormeo Options Latex Hybrid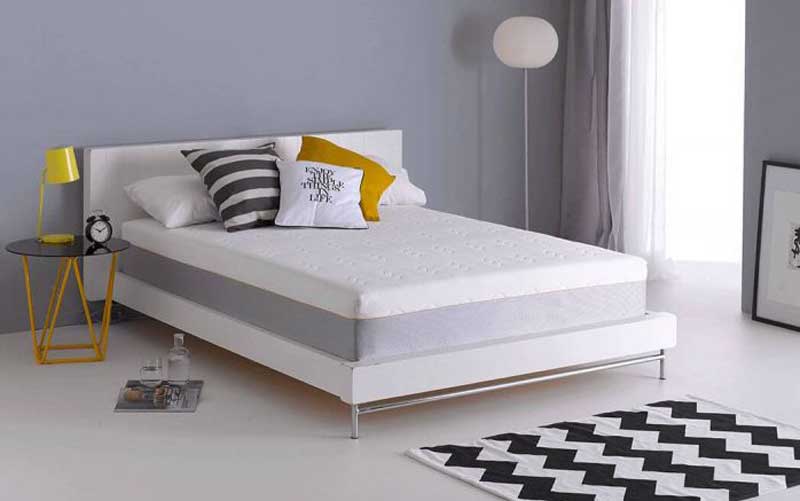 The Dormeo Options were designed to bring sheer luxurious support and pressure relief. With a layer of pocket springs, Ecocell foam and a responsive layer of latex, this mattress will perfectly adapt to your body's contours and provide you with incredible comfort and support.
This Dormeo has incredible durable latex that moulds to your body's shape to create a responsive feel. Also, Dormeo is hypo-allergenic and anti-microbial, making it the perfect solution for people with allergies.
Dormeo has designed unique Airmesh sides that help move humid air out and provide you with constant air circulation throughout the night. Lastly, its cover is made from a unique non-slip material due to which you receive an effortless sleeping environment.
Key Features:
Luxurious latex layer
Individually wrapped pocket springs
Non-slip base
Breathable air mesh sides
Warranty: 1 year
How to choose a latex mattress?
To find a bed you love in which you can have a great night's sleep, there are a few factors you should consider. Think about your priorities and your personal preferences with the following: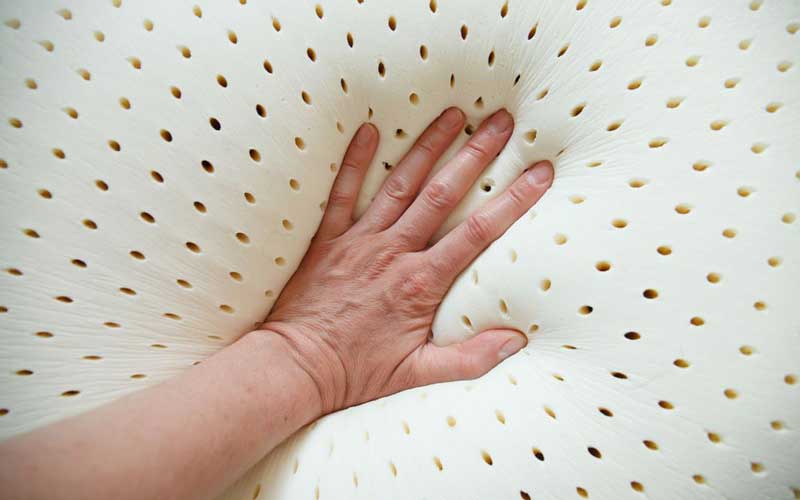 Firmness
Firmness is essential to comfort. You don't want anything too soft or too firm, but the choice should align with your preferences. If you're not sure what they are maybe a reversible firmness design can be the solution.
Type
There are three common latex groups: natural, synthetic and blended. In most cases, they have similar performance, but they all have advantages and disadvantages at the end of the day, which we will further discuss later on.
Materials
In general, latex options are built with a significant emphasis on quality materials. Getting a mattress with higher-quality materials translates to excellent performance and durability. Plus many products feature one or more organic materials, making them environmentally friendly.
Sleeping Position
Your sleeping position is one of the essentials in determining what will best serve your needs. This type of mattress works great for sleepers who change positions frequently since it provides less sinkage. They will be beneficial for back and stomach sleepers, and even side sleepers if they are on the softer side.
Temperature
As you may know, foam products tend to build up heat, but gladly for us, latex doesn't. Most manufacturers ventilate the latex with small holes that allow extra airflow, making them perfect for hot sleepers.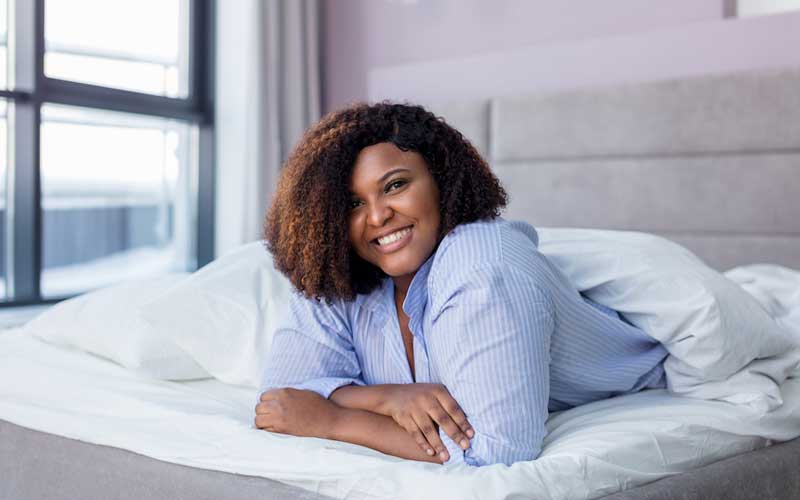 Noise
If you're sharing the bed, noise can be an issue. However, latex mattresses make virtually no noise, making it very unlikely for you to be awoken by sounds from the bed.
Pressure Relief
Everyone wants to be comfortable in bed, and pressure relief plays a significant role in that. If your body is appropriately cushioned, your spine will be held in a healthy alignment, which will offer excellent pressure relief. That can happen through moderate contouring and prevention of excess sinking.
Edge Support
No one wants to pay hundreds of dollars for a mattress that collapses around the edge. Latex provides better edge support with a reinforced perimeter. Usually, firmer latex mattresses provide the best edge support.
Final Words
We spend a third of our lives asleep, and that's why it's crucial we make the right choice when picking a mattress. A latex product can be the solution to your sleeping problems, which is why you need to consider investing in one.
Mattress brands frequently change, and so do the products they offer, which is why we will continue to provide you with the most up to par information and try to shed some light on the best mattresses on the market.
We might not be professionals, but we've tested, researched and commented on every product we've put on this list. With that said, we hope that this article was helpful, and you were able to find what you are looking for.
If there are any questions, regarding the subject that were left unanswered, share them in the comments below.