Best Mattress for Back Sleepers – Reviews & Buying Advice
Last Updated on June 9, 2021
Sleeping on your back is one of the most common positions, and if you're searching for the best mattress for back sleepers, you're at the right place. Back sleepers need proper spine alignment, which they can achieve if a mattress supports the hips and shoulders without putting too much pressure on them.
So how do you find the right mattress for you if you prefer sleeping on your back? It's a tough choice – there are so many different products, all claiming to be the bee's knees. Some are really really good, other – well, not so much.
So how do you choose?
That's why we created LightSleeper – to help you choose the product that is right for you and you alone, and help you make that choice along the way. Companies can never pay to feature their products on LightSleeper, nor we are getting paid to recommend one product over the other – we are an independent resource and we only recommend products that have passed our tests and we feel that they are the best in their category.
So let's see what we think are the best hybrid mattresses in the UK today and why.
1. Herdy Sleep Wool – Editor's Pick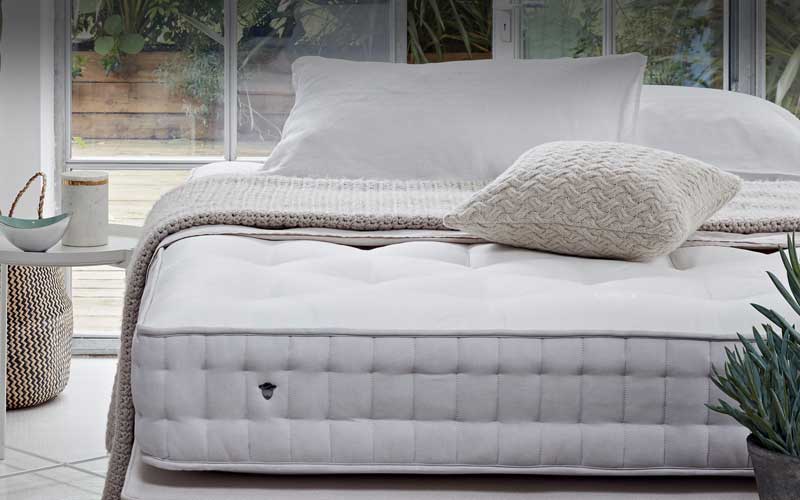 First on our guide is the Herdy Sleep Wool mattress which is the winner in this comparison and easily won the Editor's pick in the category.
Herdy Sleep is a handmade product that utilises traditional techniques with the most delicate blend of cashmere, cotton and Herdwick's wool with a triple-layered Cortec™ spring system. Wool is naturally antibacterial, and hypo-allergenic material, with excellent body temperature regulation capabilities.
This Herdy item features Cortec™, which is a fully sustainable and 100% recyclable spring system with 6,750 individual pocket springs, providing a cloud-like comfort at all times. It's also chemical-free and 100% recyclable.
Herdy Sleep is hand-tufted, stitched, and tape-edged by experts. It comes in four different sizes: single, double, king and super king, and all four have 30cm depth.
Shipping is free to UK mainland addresses, so there are no added postage and fees. Plus you get to enjoy 100 nights free trial and a ten-year guarantee. The Herdy is easily our worth it winner and comes highly recommended by the LightSleeper team.
Key Features:
6,750 individual pocket springs
Cashmere, cotton & Herdwick wool
Triple-layered Cortec™ system
Trial Period for Returns: 100 days
Warranty: 10 years
2. Hypnos Pillow Top Stellar – The Premium Choice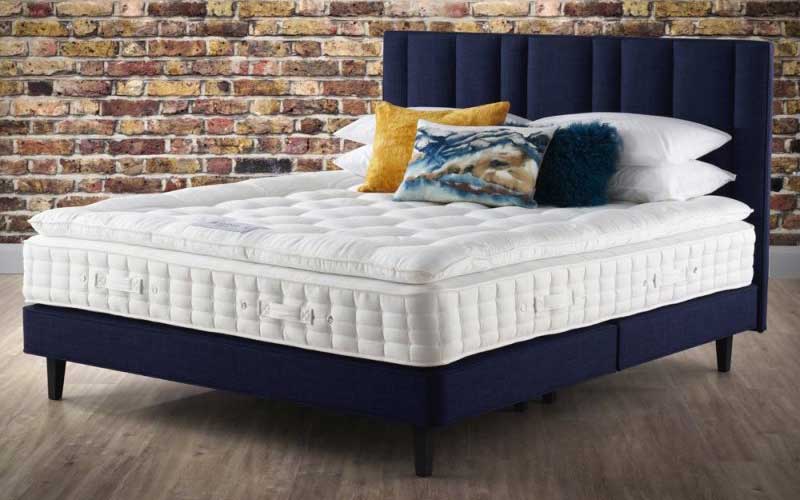 Are you someone that has always admired the posh, fancy-looking hotel mattresses? If the answer is yes, then the Hypnos Pillow Top Stellar can be your bit of perfection. This is luxury at it's finest!
Hypnos combines a soft layer of wool, natural Talalay latex and Solotex™, with Adaptiv™ springs that will sense and flex to your shape.
This Stellar product is traditionally made, hand-tufted and hand-stitched for long-lasting comfort. It's crafted entirely from sustainably resourced materials like cotton, natural latex, wool, and Solotex™. If you're wondering what that is, Solotex is a fibre with unlimited potential, making textile products more comfortable to wear or use.
The Hypnos Pillow Top is a no turn product featuring a ReActive™ pocket spring system, independently and sensing your body's shape and weight distribution, to provide comfort and total spinal and body support.
Hypnos is covered with a soft Belgian damask sleep surface that is chemical-free and 100% recyclable. The Hynos' height is 31cm, which is a lot more than average.
Overall, the Hypnos Pillow Top is a premium choice with 100 days trial period, tailored with three rows of genuine hand side-stitching for additional edge-to-edge support and gently tufted for long-lasting comfort.
Key features:
Talalay latex and Solotex™
Adaptiv™ springs
Chemical-free and 100% recyclable
Trial Period for Returns: 100 days
Warranty: 10 years
3. OTTY Original Hybrid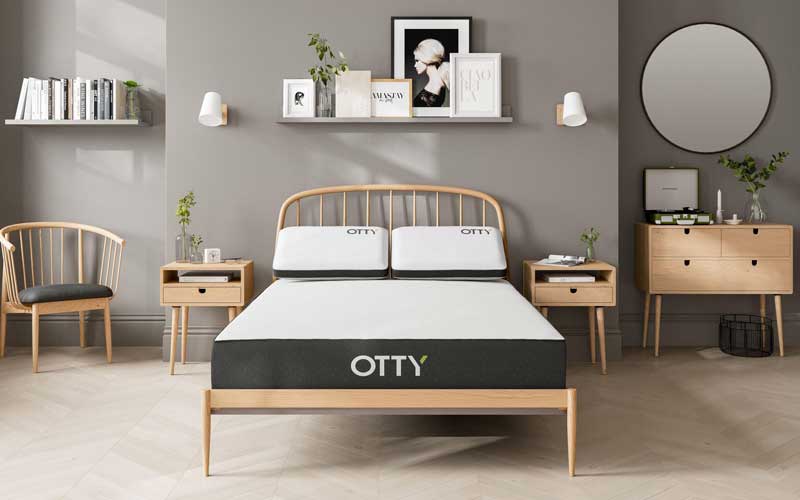 The OTTY Original Hybrid is a great all-rounder that allows you to focus on the essential when going to bed, and that is getting a good night's sleep.
This inexpensive hybrid option contains 64% spring to 36% foam, giving you the best support and comfort while helping those with ailments or health issues. OTTY consists of five innovative layers, described as life-changing when it was awarded "Mattress of the Year" in 2019.
Its first layer is a removable and washable cover, followed by a temperature-regulating foam with an innovative technology that will deliver a great night's sleep by keeping you at the perfect temperature. Next, is the high-density foam, specifically designed to provide additional support and comfort.
After that, we have 2000 encapsulated pocket springs with a medium-firm firmness rating that minimises motion transfer and maximises support. Following right after is the airflow side support, which is a unique airflow technology, offering edge-to-edge sleeping surface and aiding temperature regulation.
And lastly, OTTY has the HD base foam, providing a solid foundation while ensuring it stands the test of time.
What makes the OTTY Original Hybrid special is the whopping nine options in sizes. This superior product comes with an affordable price, 100-night trial period and ten years guarantee. The manufacturer offers a premium delivery where a white-glove delivery team can take the mattress directly to your room and remove the packaging.
Key Features:
5 innovative layers
Encapsulated pocket springs – 16cm
Temperature-regulating Cool Blue Gel
Trial Period for Returns: 100 days
Warranty: 10 years
4. Casper Wave Hybrid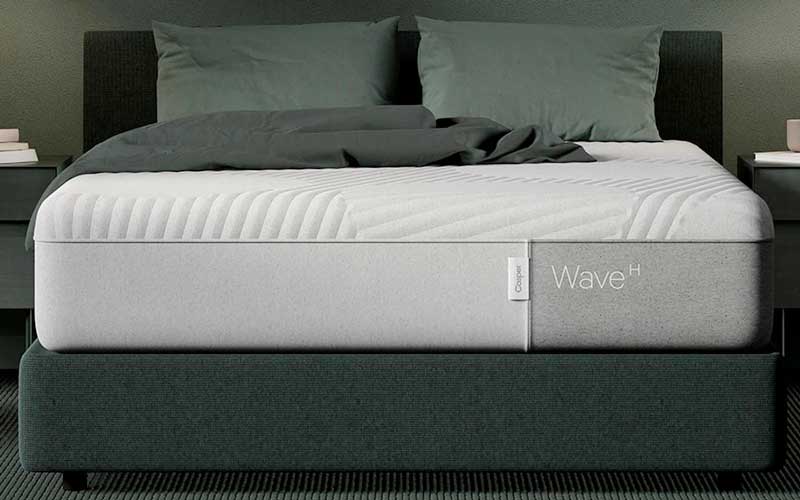 We have another premium alternative, the Casper Wave Hybrid, which has one of the most advanced cooling systems today. Casper is a beautifully crafted mattress with five innovative layers made without ozone-depleting chemicals and regulated by the Consumer Product Safety Commission Low VOC (Volatile Organic Compound) emissions for indoor air quality.
Casper's top layer is constructed of breathable polyurethane foam, its second one of natural latex and the third from zoned memory foam.
After that comes, the layer of polyurethane foam with gel pods that are strategically placed under your lower back and waist to prevent sinking while keeping your spine aligned.
Last is the durable base of polyurethane foam with encased springs, which adds a little lift, support, and airflow to the mattress. Casper Wave Hybrid has a firmer border, providing support to help you get in and out of bed effortlessly.
All three layers of Casper's foams are certified by the CertiPUR-US® program and create a breathable surface with air channels allowing heat to escape to prevent overheating.
The Casper Wave Hybrid is a product that will suit back sleepers needs perfectly due to its construction and medium-firm support.
With innovation behind each layer, you get the full package with a mattress that cools, supports and aligns with your body like no other. It is 33cm in-depth, and you get to choose from six sizes: twin, twin XL, full, queen, king and Cal king.
Casper offers a stellar shipping policy, a 100-day trial and a ten-year guarantee, for a comfortable and peaceful sleep every night.
Key Features:
5 innovative layers
Medium-firm support
CertiPUR-US® certified
Trial Period for Returns: 100 days
Warranty: 10 years
5. Sleep Hubs Tweak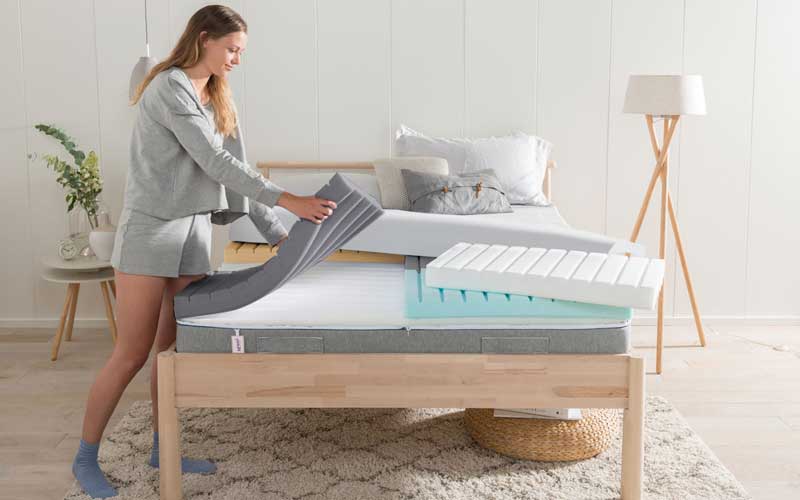 Back sleepers need support and comfort in different places which a standard mattress doesn't always offer. However, the Sleep Hubs Tweak is no ordinary option, with its customisable comfort layer.
What makes it different is that you can customise it to suit every individual sleeper. The Tweak measures 25cm deep and can be used on any bed base, including the floor.
It is constructed from five layers. First, we have a visco-elastic polyester blend cover, providing a breathable sleeping surface. Second is the 4cm deep comfort layer, contouring and cushioning the body, while its open cell structure wicks away moisture and keeps you cool.
After that are the customisable comfort zones with three different deep foam densities, supporting you in all the right places. Next, we have 1,000 full-size pocket springs, which make up the mattress core and help with motion isolation.
Finally, you'll find the highly resilient base foam, encapsulating the springs for edge to edge support.
Sleep Hubs is delivered with multiple interchangeable foam inserts that you can rearrange by yourself to suit your preferences. Each side has its' own configuration, so you never have to compromise on your sleep anymore.
Overall, the Tweak is the ultimate, personally tailored product. It is available in four sizes and comes with a 100-night trial period. Sleep Hubs also offers a premium delivery, where a delivery team will take your mattress directly to your bedroom free of charge!
Key features:
5 layers of construction
Customisable
Multiple inserts
Trial Period for Returns: 100 nights
Warranty: 10 years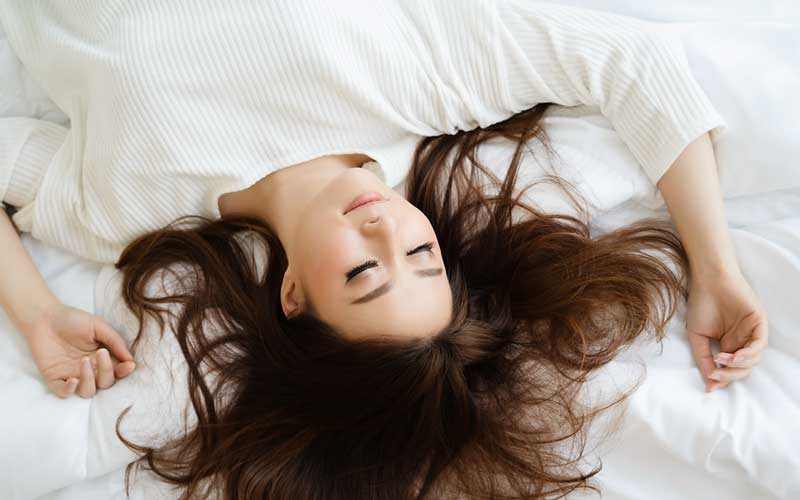 How to choose a mattress for back sleepers?
Most manufacturers claim that their beds are suitable for all sleep positions. However, that's not necessarily true since back sleepers have unique needs. If you know what those needs are and focus on them, you will find the right option that will support your spine while cushioning your pressure points. Let's discuss the features you'll have to factor in:
Materials
Quality materials play a significant role in the build of a mattress. They can impact how comfortable a bed can be and how it will hold over time. Mattresses sag with time, but if they aren't well-made, that can happen sooner rather than later, which can be a problem for people sleeping on their back.
We suggest you don't opt for lower-quality alternatives and look for high-quality products with better value and longer lifespan.
Firmness Level
When it comes down to sleep, firmness levels are essential. Firmness influences how much you'll sink into your bed. Since back sleepers require support to maintain their spines' natural alignment, they need a product that's neither too soft nor too firm.
Too soft of an option can cause your hips to sink in too far, which can lead to back issues due to improper spinal alignment. Whereas an overly firm item won't allow your hips to sink in far enough and that's not recommended either.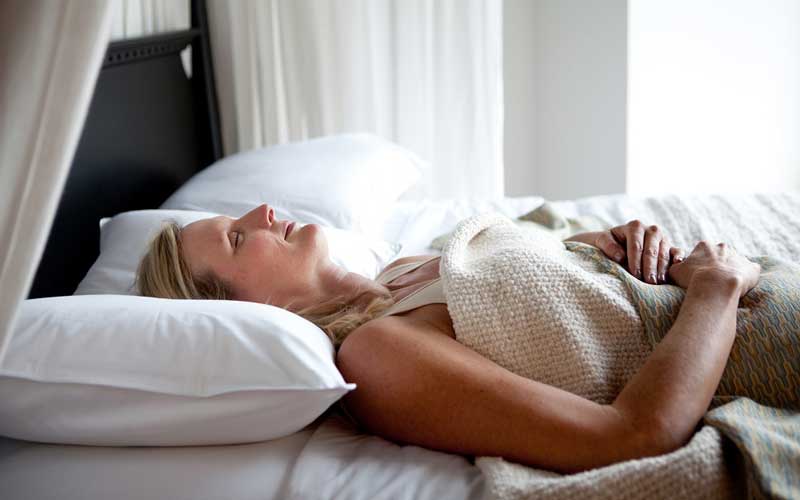 Type
The type of mattress can influence how it contours your body or supports it. Every type has its pros and cons, and if you want to learn more, we will discuss the most suitable choices later on in this article.
You'll have to understand how the different constructions influence your bed's feel and which one will provide you with enough support and contouring for your specific body type and preferences.
Contouring
People who sleep on their back can find it incredibly beneficial if a mattress contours to their body and adjusts to each sleeper's unique shape.
Contouring can help support your spinal alignment while relieving pressure points. Keep in mind that different options differ in the level of contouring they provide, which is why you have to think about your personal preferences.
Pressure Relief
Contouring is closely linked to pressure relief because when your body is contoured in bed, your weight is distributed more evenly. Thus you are receiving the need relief.
That is great since it may take the pressure off heavier body parts. No one wants to struggle with a sharp pain in their neck, shoulders, back or hips, which is why this feature is strongly appreciated.
What's the best mattress type for back sleepers?
The type of sleeper you are can determine the mattress you need. People that sleep on their back should try a pocket sprung, open coil, or even orthopaedic mattress. The reason behind is that they provide the best care and support for natural spinal alignment.
Sleeping on your back is considered one of the healthiest sleeping positions since your spine is naturally aligned. In general, if you sleep in a flat, straight position, it will help prevent pressure on your body overall. And if that's not enough, it will also support the heaviest areas of your body.
Here are the recommended types:
Pocket sprung
If you want to get superior support you need a pocket sprung mattress. Look for zoned choices with a strong core support system, which can maintain optimal spinal alignment. For us, this is the recommended route for back sleepers because they contain individual springs that cushion body parts independently.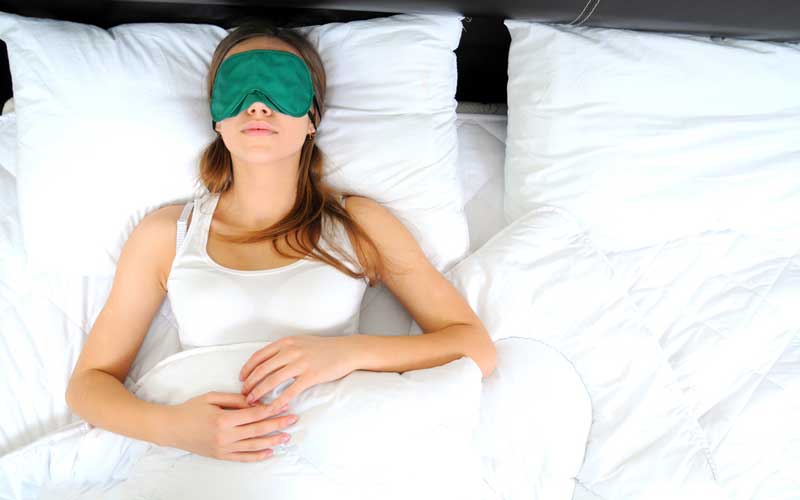 Open coil
Open coil models are also known as standard innerspring mattresses. Coils distribute your weight evenly for better all-round support and pressure relief. We suggest you take a look at some zoned open coil products, which can be useful and helpful for people that struggle with back pain.
Orthopaedic
If you tend to sleep on your back and you have a bad back, there are plenty of orthopaedic choices you can get your rest on. Orthopaedic mattresses are an excellent solution to expert back care since they reduce strain on your spine while improving your posture and preventing you from feeling sore and stiff.
Memory Foam
Memory foam mattresses have grown in popularity in the last few years because they provide enough support while remaining comfortable. As we've mentioned, back sleepers need to keep their spine aligned to prevent curvature. Memory foam is temperature-activated, and it contours your body's every curve.
Latex
People who sleep on their back need to ensure their spine is given the proper support. Latex is an excellent suggestion since it offers a comfort layer which ensures you don't sink too far or cause unnatural alignment.
What's the best mattress firmness for back sleepers?
Typically people who sleep on their backs will want a slightly firm mattress because they'll need proper spinal alignment and extra support. However, firmness is a personal choice, so we can't really make the choice, but we can always try and help you make the best decision.
Even though firmness comes down to personal preference, you should consider your body weight. If you're heavier than average, you don't want to get a soft product in which you will sink in completely. You might even consider a more specific mattress for heavy people.
We recommend the two firmness options, and they are medium-firm and firm. Medium-firm mattresses are the most purchased and popular choice for back sleepers. They provide fantastic support without feeling too hard.
Lastly, firm models are great if you're a back-sleeper, especially for heavier people. Firm products provide enough comfort and support for you to receive a restful night's sleep.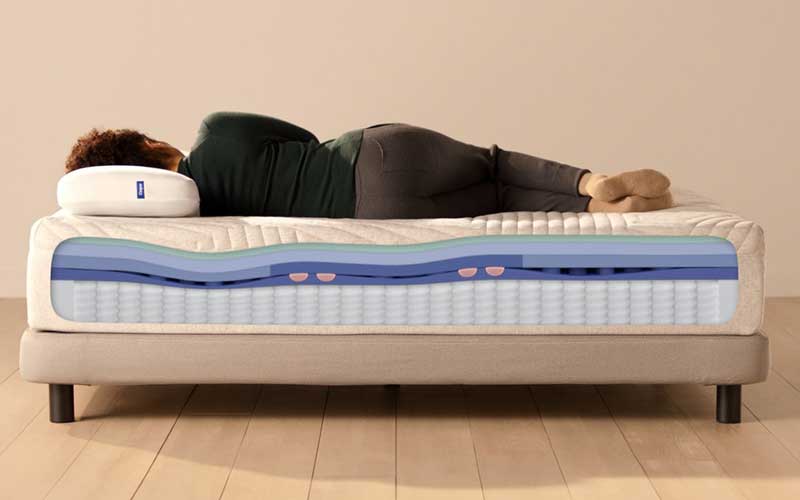 What's the best mattress depth for back sleepers?
Firmness is closely related to mattress depth, and they are both equally important. The more weight you put on a bed, the more compressed it will be, and that's where depth and thickness come into play.
For example, if you want a softer option, but you are heavier than average, you will have to purchase a thicker mattress to prevent your body from sinking in too deep.
The best way to decide on the bed's depth is a combination of your body weight, sleeping position and mattress type. On average, most products on the market will be around 20cm depth, which is where you want to find yourself ideally.
Remember that thickness can be a contributor to aches and pains, which is why you have to think about how much support you need. Usually, a back sleeper should select an option with a minimum depth of 15cm to ensure they get enough support and keep their spine correctly aligned.
Final Words
Sleep is essential for your well being since it could negatively impact your health. In this day and age, we have so many mattresses to choose from that it can sometimes be challenging.
However, we all deserve a revitalising good night sleep, and if you're a back sleeper, you will also need good spinal support. Be careful, when picking the right firmness, appropriate type and the quality of the materials.
Mattress brands frequently change, and so do the products they offer, which is why we will continue to provide you with the most up to par information and try to shed more light on the best mattress for back sleepers.
If you have any questions please drop us a line in the comments below and we'll get back to you as soon as possible!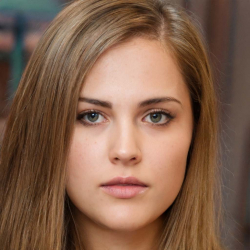 Latest posts by Isabelle Harris
(see all)