Imagine this, the night is quiet, the lights are off, and after a long and busy day, your mind and body are ready to fall into a deep slumber. But if your transportation to the dream station is a stiff, uncomfortable mattress, it might be difficult to get the good night's sleep you need to feel refreshed and rejuvenated.  
Some people can be easily discouraged by how firm their new bed is, while others have had theirs forever and still haven't gotten the soft firmness they were looking for.
Fortunately for you, we've compiled this guide on how to make a firm mattress softer, so you can finally get the rest you need. In fact, by following our suggestions, you can transform your bed into a cosy, cloud-like carriage, ideal for whisking you off to dreamland.
Can I make a firm mattress softer?
In general, mattresses naturally soften over time, which means they might change on their own. However, this may take years, and by then, your bed can have many lumps and sags. Replacing your mattress isn't always an option, but there are multiple ways you can handle an overly firm mattress. They are the following: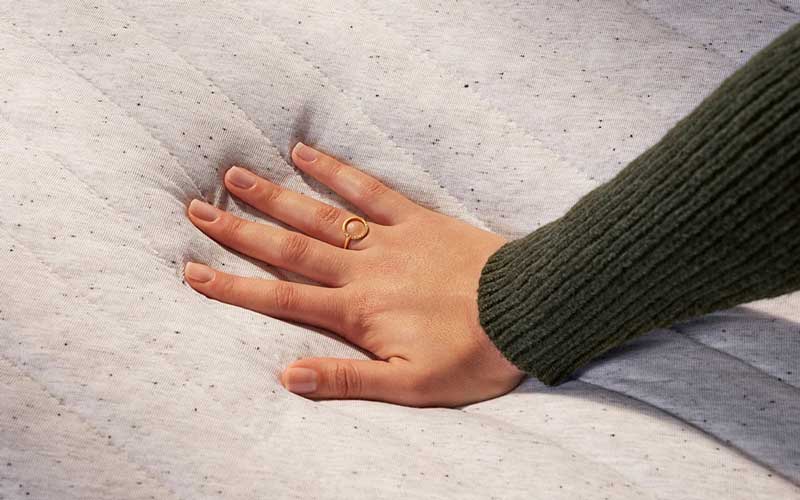 Break in your new mattress
When you purchase a new mattress, you might find yourself daydreaming about jumping into a plushy cloud-like bed. But often, a new bed will feel firm as you need some time to adjust to it. This is especially true in the case of bed in a box since it needs time to decompress (usually takes between 24-48 hours).
All options require a breaking-in period to soften and adjust to your body weight and sleeping position. However, the type of mattress can significantly impact the amount of time needed. The most common types are:
Memory foam – a memory foam mattress is typically composed of multiple foam layers and often requires a longer breaking-in period. Ideal softness is generally reached by around the sixty-day mark for this mattress type.
Latex – latex mattresses contain a large amount of air, meaning they need the shortest break-in times, reaching peak levels of softness in about 2 to 14 days.
Pocket spring – pocket sprung mattresses are designed to adjust to your body weight. However, they still need some time to break in, which is typically around thirty days.
Hybrid – hybrid mattresses can be a combination of the options mentioned above, meaning they might require a break-in time of two days or two months.
You need to understand that your body needs time to adjust to your new purchase. That's why we advise sleeping on your new bed for at least a month before making your final decision.
Get a bed base
When determining how to make a sleep surface softer, mattress material isn't the only factor to consider. Yes, the choice you make is crucial, but it's not the only item that plays a significant role in a good night's rest. Just as your mattress supports your body, a bed base will support your mattress. There are two common bed bases which are:
Box spring – a box spring foundation is usually hollow and made of wood or metal. It's designed to lift and support an innerspring bed while allowing for added bounce and comfort.
Bed slats – a slat foundation can be made of wood or metal planks. They normally come in two forms that are standard and sprung slats. Generally, standard planks are flat and sturdy, while sprung planks are curved and flexible. Choose sprung planks spaced no more than three inches apart for a softer mattress feel.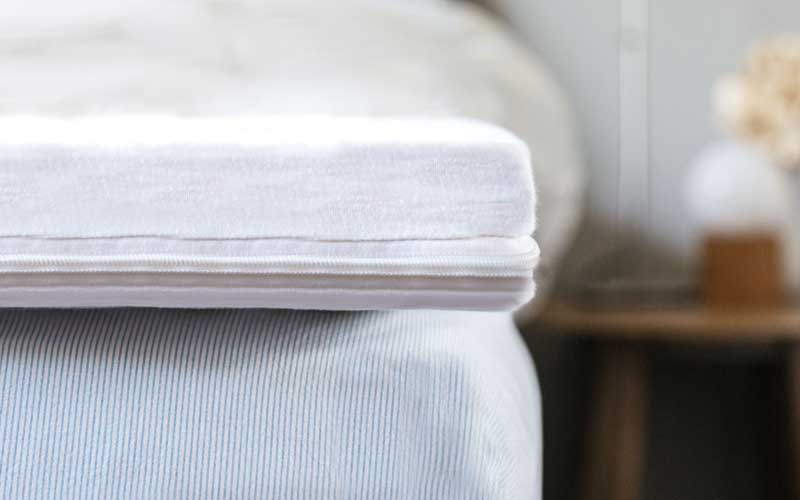 Add a mattress topper
One of the best ways to soften your bed without having to spend a thousand pounds on a new one is by getting a topper or a mattress pad. By adding a topper to your bed, you can experience enhanced pressure point relief and optimal spinal alignment to avoid waking up with aches and pains in the morning.
Mattress toppers are available in various materials, so you can choose the one that's tailored to your personal preferences and needs. The most common mattress topper types are:
Memory foam – memory foam mattress toppers cradle or hug the body. Keep in mind that memory foam is temperature-responsive. That means that it might feel firmer in a colder room or softer in warmer surroundings. When you sink into the foam, it retains and radiates your body heat, which can be uncomfortable sometimes if you're a hot sleeper. Opting for one infused with a gel-infused option will sorb additional heat and have a cooling effect.
Latex – next, we have latex toppers, similar to memory foam. However, your body doesn't sink, but it rests on the surface. We recommend this option for people who want the bounciness of foam without the hugging sensation. Also, many latex options allow you to choose the amount of padding depending on your sleeping position, making them last longer.
Down & feather – if you are a fan of a more traditional feel, down or down alternatives is the way to go. Premium options such as Hungarian goose down are an excellent choice, but they can be quite pricy. Then, we have feathers that feel similar to comforters because they are sewn with baffle boxes, which keep the feathers from shifting. They feel luxurious and tend to feel crunchier than other types.
Microfibre & hollow fibre – microfibre is a synthetic material used in pillows, duvets and mattress toppers as it is the most affordable option. So, if you are on a tight budget, this is a choice to consider. Fibre-filled products don't provide nearly as much cushioning as memory foam or latex, which is why we don't recommend them for people with neck, shoulder, hip or back problems.
Wool – we can safely say that wool toppers are the most breathable and best at temperature regulation. However, they don't provide as much cushioning and tend to flatten. They have a positive, that can be the turning point for many, they can fit in a standard washer and dryer, and others aren't even machine washable.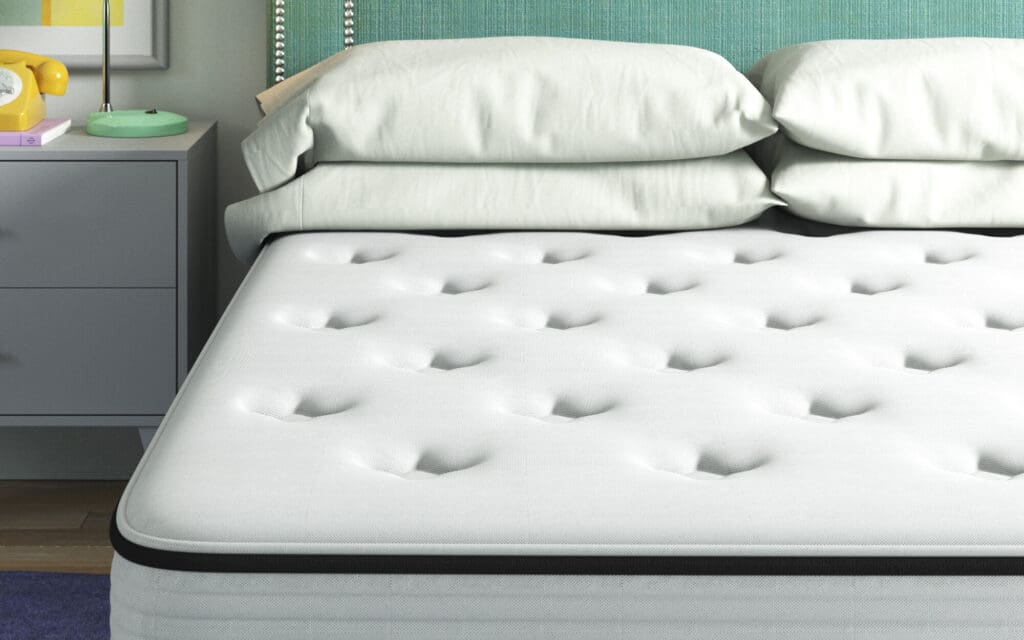 Rotate or flip your mattress
In addition to understanding how to make your sleeping surface more comfortable, you can also benefit from understanding how to keep your mattress in good shape. After all, it is an investment that should last for several years.
Have you ever wondered how to fix a sagging bed or prevent indents from forming? Are you tired of the many lumps and sags on your bed? Rotating or flipping it might be the way to go! If you wonder how often you should rotate or flip it, we recommend doing it every 3 to 6 months.
Rotating – this means spinning the bed 180 degrees. The sleep surface that supports your feet should now be where your head is. In comparison, the area once supporting your head will be at your feet.
Flipping – this means turning the entire mattress upside-down so that the top side faces the floor. However, before doing so, be mindful that some options shouldn't be flipped. Thus, it would be best if you read the manufacturer's description.
Adjust the room temperature
Let's say you've decided to invest in a new memory foam mattress that feels a bit too stiff. The issue might be the temperature of your room due to the fact that memory foam is affected by heat, meaning it's temperature-sensitive. In general, your body heat makes the foam more pliable, allowing it to contour to the shape of our bodies effectively.
That's why if you are wondering how to make a firm mattress softer, which is constructed from foam material, you should try raising the thermostat to help warm up your room.
Check your trial period
Nowadays, most online mattress companies will offer a free sleep trial period in which you can test out your new bed in the comforts of your own home before you fully commit to it. Generally speaking, most manufacturers offer a 100-night trial period, but some brands have extended trials.
For example, Nectar provides a whopping 365 days risk-free trial. If you've gotten yours recently, check and see if it's still under the … day guarantee trial period because it might be eligible for a free return and refund.
You don't even have to worry about pick up as most companies will come and remove it for you, as well. However, keep in mind that some brands don't offer a refund but only exchange, meaning you can choose another model, but you can't get your money back.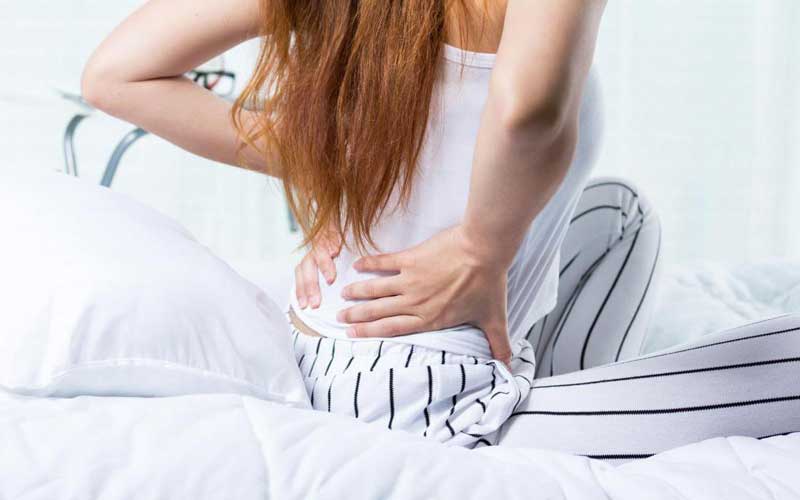 How to tell if your mattress is too firm?
You might be wondering if your bed is truly too firm or if it's just all in your head. If you're experiencing aches and pains in the morning or consistently feel tired after a full night's sleep, the culprit is most likely your mattress.
Waking up with lower back pain, sore shoulders or a stiff neck are all signs of a surface that isn't soft enough to relieve pressure. Likewise, you may wake up with numb limbs, even after a full eight hours of sleep, which is the recommended time for rest in 24 hours.
Understand that there could be medical reasons why you wake up sore and stiff, such as arthritis. The easiest way to settle whether you have an uncomfortable bed or a medical condition is by spending a night elsewhere. If you get a better night's rest there, then you probably need to change your mattress.
Bottom line
Whether you got a new bed that doesn't match your expectations, or you have an old mattress that's starting to show its age, you can use one or more of the tips above and make your sleep experience something that you actually look forward to every night.
A box spring can make memory foam feel firmer, which means that you might soften the feel if you remove it. Another option is adjusting your mattress foundation. However, make sure to read the manufacturer's information before doing it, so you don't risk voiding the warranty.
Also, if you're sleeping on a memory foam product, you can amp up the temperature in your bedroom, which may soften the bed slightly. And finally, your best bet and our recommendation are to get a mattress topper that will definitely soften the sleeping surface. You can see the best toppers here.
We hope we were able to answer the how and why when it comes down to 'How to make a firm mattress softer?', and now it's our turn to hear from you if any questions regarding the subject were left unanswered. If you want to share some information, we would gladly hear about it in the comments below.