Choosing the right mattress can be a challenge, mostly since everybody sleeps differently and have individual preferences. However, when you live with a condition that causes chronic pain, finding the right mattress can be even more of a challenge.
Having to pick a mattress for someone with arthritis is a whole different story. Arthritis is pretty common in the UK and it affects over 10 million people, according to the NHS. So how do you choose a mattress if you are one of 10 million arthritis sufferers in the UK?
That's the sole reason why we created LightSleeper – to help you make an educated choice. There are so many offerings on the market claiming to be the bee's knees, but are all of these claims true? We've put over 100 different mattresses to the test this year and we feel that we can finally answer this question. No, not all of the claims are true and there are some awful mattresses being sold in the UK. We're not here to drag names through the mud or point fingers, but we're here to help you select the best product for your specific needs.
So without further ado, let's see what we think are the best mattresses for people with arthritis in the UK today:
1. Ergoflex 5G – Editor's pick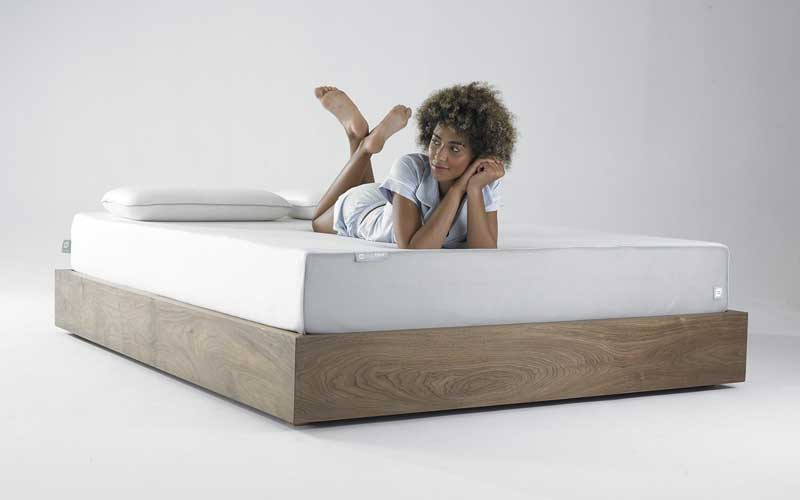 Ergoflex is a brand working hard towards achieving a comfortable, cool and supportive night's sleep for its customers each and every night.
The 5th generation sleep system is made out of premium materials that work together to create and integrate one of the most supportive, comfortable and pressure-relieving memory foam mattresses out there.
Ergoflex's top layer is designed from proper high-density visco-elastic memory foam, which contours your body's every curve to ensure zero partner disturbance during the night. Next, we have the Cool-Sleep airflow layer that maintains a comfortable and cool sleeping temperature.
Ergoflex 5G has a TENCEL® outer cover with a natural and breathable fabric, as well as a micro-fine inner cover that protects and encases the mattress core. You get a 10-year guarantee and 30 day free trial period to see if this Ergoflex mattress is the right choice for you.
Key Features:
5 layers of construction
Naturally Anti-Allergenic
Cool-Sleep™ Airflow System
Trial Period for Returns: 30 days
Warranty: 10 years
2. Tempur Sensation Luxe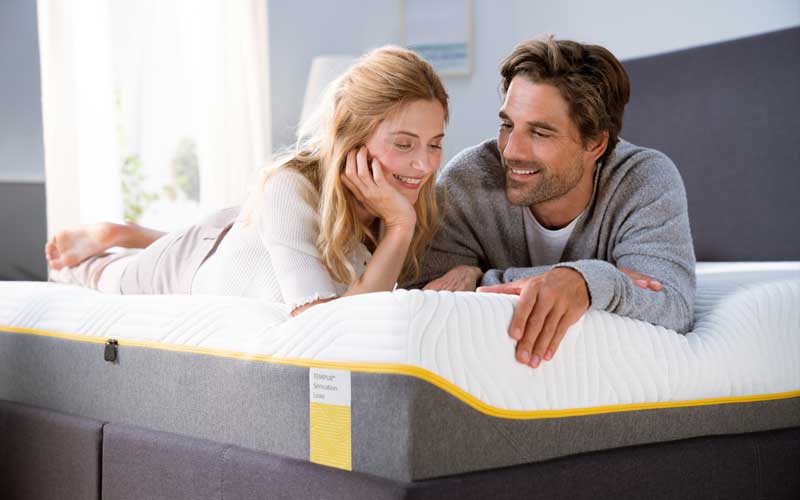 If you are willing to spend some extra cash for a premium quality product, look no further than the Tempur Sensation Luxe. This upscale product is the firmest mattress from the Tempur range with 30cm in-depth, making it an excellent choice for people with arthritis.
The Tempur Sensation Luxe doesn't have a spring layer. Instead, it uses the so-called Dynamic Support Technology, which features two identical Durabase layers, which form the mattress' foundation. They bring you the support and pressure relief you would want if you are suffering from arthritis.
The Sensation Luxe's third layer is constructed from Tempur's patented Comfort Material to bring you a soothing comfort at night. Lastly, there is the QuickRefresh soft fabric top cover, which is easily removable and can be machine washed up to 60°C.
To keep your mind at ease, you get 100 days to try it out and a 10-year warranty. The Quickfresh cover has a 2 year guarantee.
Key features:
Durabase layers
Dynamic Support Technology
QuickRefresh™ cover
Trial Period for Returns: 100 nights
Warranty: 10 years
3. Silentnight Comfort Pocket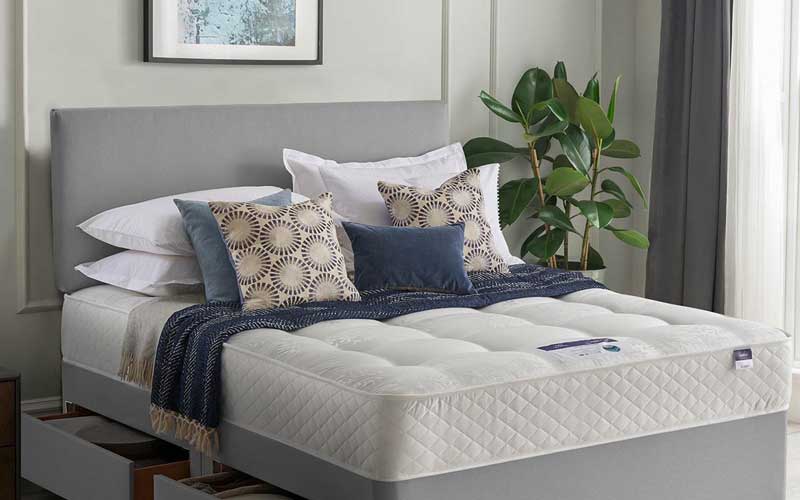 If you're are looking for a budget mattress that can still offer some arthritis relief while not sacrificing quality, you should consider the Silentnight Comfort Pocket 1400.
The Comfort Pocket has 1,400 tensioned springs to ensure firm tension throughout the whole surface. Silentnight has engineered their "Mirapocket technology" springs in a way that can help alleviate pressure and pain, and that's can be very helpful for someone with arthritis.
The Silent Night Comfort Pocket features orthopaedic filling that ensures a firm tension, helping with your spinal alignment and back support. Since Silentnight is keen on keeping things hygienic, they've treated the cover with Purotex, decreasing moisture and reducing dust-mite allergens.
If you aren't sold yet, the Comfort Pocket comes with a 60-night comfort exchange where you can decide if this is the right mattress for you, if not you can always return it. It's also covered by a 5-year manufacturer guarantee.
Key Features:
Made in the UK
Orthopaedic
"Mirapocket technology."
Hypoallergenic
Free Trial: 60 days
Warranty: 5 years
4. Brook + Wilde Elite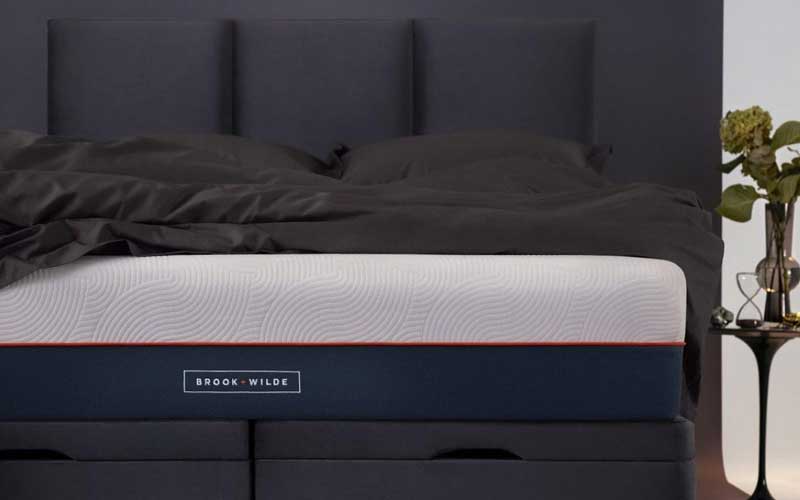 If you're a fan of high-quality products and don't mind paying a little extra to get what you want, the Brook and Wilde Elite mattress might be exactly what you've been searching for. Finally, a path to an excellent night's sleep with a product that has eight layers of innovative sleep tech.
The unique layers of the Brook & Wilde Elite mattress give you a deep and restful sleep like no other. You get what you pay for, and in this case, it's an innovative product that will turn into the mattress of your dreams.
This fancy Brook & Wilde choice has an incredible "wave technology" ensuring you will receive the right support and pressure distribution right where you need it. Get yourself the Brook & Wilde mattress and keep your spine aligned and relieve these pressure points.
If that's not enough, know that you get to enjoy a 100 day free trial period and see if you like it. When you do see and feel its unique features, you will get to enjoy it for at least 10-years.
Key Features:
8 layers of construction
Removable, washable top cover
Unique "wave technology."
Trial Period for Returns: 100 days
Warranty: 10 years
5. Nectar Memory Foam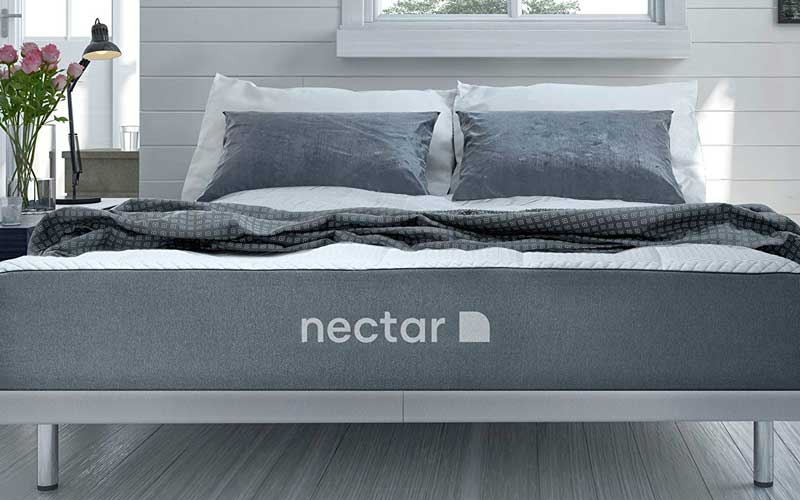 Are you continually struggling with pains and aches while sleeping? If you are, the Nectar medium-firm mattress might be the best choice for you. Hands down our personal favourite, the Nectar has five unique foam layers of construction which will help keep your spine in perfect alignment through your sleep.
The Nectar has a breathable cooling top layer, which is neither too firm nor too soft. It is packed in a product, where the contouring gel memory foam will meet the body's natural curves.
Forget about discomfort with the Nectar mattress because of its adaptive memory foam layer which relieves standard pressure points beneath your shoulders, legs, and hips for better spinal alignment. The Nectar mattress comes at a reasonable price and has a lifetime guarantee.
Not only do you get a fantastic product, but it comes packed with two cooling pillows, a sheet set and a protector. How can you beat hundreds of pounds worth of bedding for free?
Key Features:
5 layers of construction
Breathable Cooling Action
Gel-infused foam
Trial Period for Returns: 365 days
Warranty: Lifetime
How to choose a mattress when you have arthritis?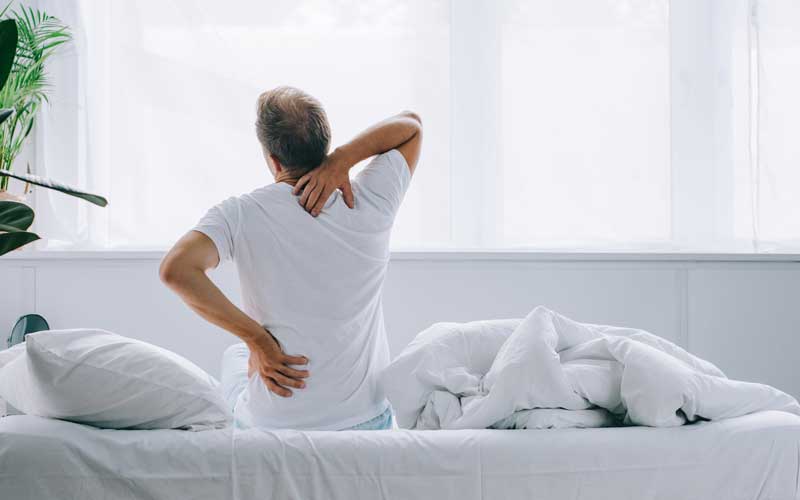 Let's be honest, choosing a mattress is a big decision for anyone, but it's incredibly impactful for people with arthritis. Even your sleeping position can affect joint pain. People have different preferences, and there is nothing wrong with that. However, some features determine the mattress's overall performance, and they shouldn't be overlooked.
They are as follows:
Contouring
If you're struggling with joint pain, you have to think about your choice in contouring. The contouring is how a mattress adjusts to a person's body, which means heavier body parts sink in and your spine gets appropriately aligned. With better spinal alignment, there is the possibility of aches and pains being reduced even for stomach sleepers.
Firmness
The level of firmness is closely linked to an individual's weight. Therefore, a lighter person would typically prefer a softer option, whereas a heavier individual will most likely stick to a firmer model for more support. However, you shouldn't pick an option that's too soft because that may contribute to pressure build-up and even more discomfort for arthritis and joint pain sufferers.
Materials
When something is high-quality, it is more expensive, but it will most likely perform better and last longer. When you're making a decision about a mattress material, pick quality materials because they have a better chance at resisting sagging and indentations. That will keep your bed more comfortable for an extended period.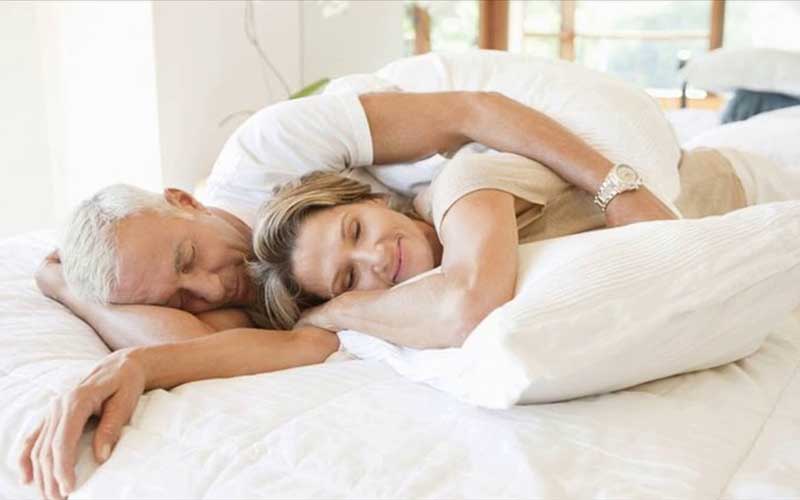 Pressure Relief
This is one of the essential factors for joint pain sufferers since some body parts are larger and heavier than others, and apply more force to a mattress. And if the set product doesn't have substantial pressure relief, you might have a build-up pressure in those areas.
Price
Price is a feature that doesn't impact your body directly, but it does at the same time. If you select an overly budget product, it might not give the proper support and the needed comfort you deserve. So if you can't afford the best mattress on the market at the moment, you can see if there are other, cheaper alternatives that might fit the bill and do a better job for your specific situation.
Temperature Regulation
For a person to sleep better, their body needs to stay cooler, but some products may retain heat more than others. If you're a hot sleeper, picking a breathable sleep surface is your best bet. Usually, that means latex, hybrid, innerspring and even memory foam, if it has a gel cooling system.
Mattress Type
The type of mattress may influence its potential benefits and drawbacks. Hybrid, innerspring, latex, airbed, gel memory foam and traditional memory foam mattresses are the most common types of mattresses, and any of these may be a good choice for some sleepers with arthritis, depending on their body weight. We'll discuss these mattress types in greater depth below.
Ease of Movement
People with arthritis may prefer a more responsive mattress. What we mean by that is, how easy it is to change sleep positions. The materials, which are typically easier to move on, are latex, coils, and more responsive foams.
Edge Support
Lastly, we have to discuss how sturdy the perimeter of the bed feels. The stronger it is, the better for individuals with arthritis and joint pain. If someone has mobility issues, they need to be able to sit on the edge of the bed, without worrying about it.
Final Words
Maybe at the being of this article, you didn't realize it, but arthritis can have a substantial overall impact on your life and the quality of your sleep.
You can try and improve it, by choosing the best mattress for arthritis you can find on the market, and we hope that our suggestions were helpful enough, for you to do so. We tried to summarize the essential characteristics you'd have to account for to make your choice easier and educated.
Mattress brands frequently change, and so do the products they offer, which is why we will continue to provide you with the most up to par information and items to make an informed decision. However, we don't claim that the products above will resolve your issues. We might not be professionals, but we've tested, researched and commented on every product we've put on our lists.
With that said, if you have any questions regarding the subject that were left unanswered, feel free to ask them in the comments below.