Buying a new mattress can be challenging and overwhelming if you don't know what you want and need. Many retailers offer numerous models, and before purchasing a new mattress, a few key questions can make the whole ordeal a little easier.
In today's guide, we'll discuss the ten questions you need to ask yourself before making your final decision. They are the following:
1. What type of mattress do I need?
Most people don't know what type of mattress they prefer before trying it. Plus, the one they've been using is probably ten years old, and a lot has changed since then. Before you buy a product, you should familiarise yourself with the most common types and how they are constructed.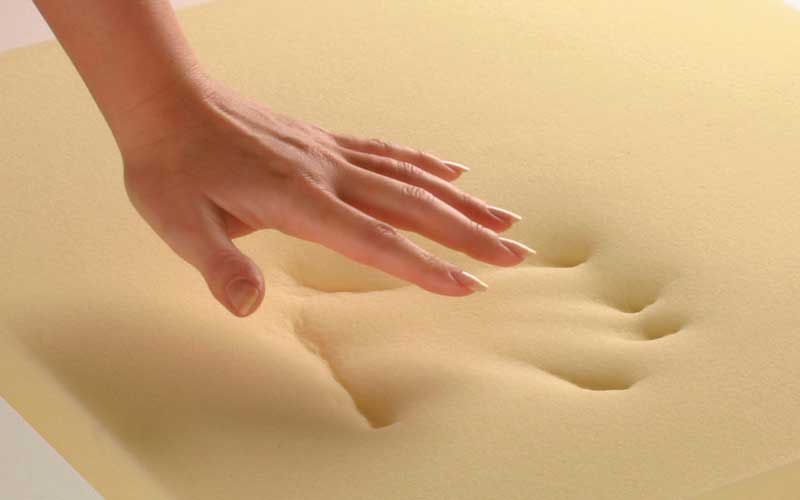 Pocket Sprung Mattress
Pocket sprung mattresses use coils, which provide the traditional bounce feel and firm support. Many might find them old-fashioned, but they can be an excellent support source, especially when paired with a high-quality foam layer.
Memory Foam Mattress
Memory foam mattresses usually contours to the body, which can be the perfect way for pressure relief. Memory foam tends to deform and take the body's shape. That increases pressure in sensitive areas if the mattress is too soft. However, keep in mind that it tends to stay warm, so if you're a hot sleeper, you might need a cooler option.
Latex Mattress
This type often offers more bounce and responsiveness than an innerspring option. They tend to be cooler, so memory foam mattresses are a favourite in the summer. Also, latex has the most extended lifespan out of all the mentioned types.
Hybrid Mattress
Hybrid mattresses combine latex or memory foam layers with an innerspring mattress. They are designed with two sides that offer a different firmness level. This way, you get to pick and choose, while these items promote excellent support with growing popularity on both sides because of the innerspring core and the top layer's comforts.
Air Mattress
As the name implies, air mattresses use an air pump to inflate your desired firmness level. For the most part, both sides use a separate chamber of air to accommodate two sleepers, a great plus since they might have preference differences.
2. What size of mattress do I want?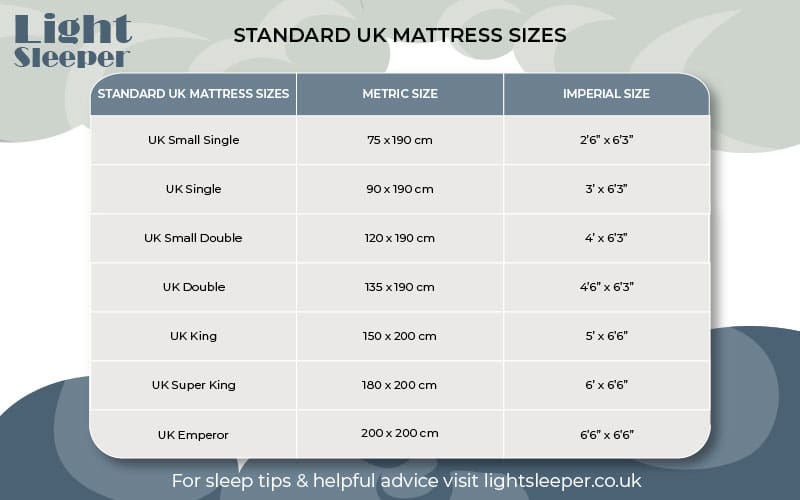 The first thing you have to check is if the length and width of your mattress match your bed frame. With that said, don't forget about your bedroom size as well, since you want your bed to fit inside.
Small Single Size – A small single mattress usually measures 75cm wide and 190cm long, which is the same as 2 feet 6 inches wide and 6 feet 3 inches long. This size is often recommended for kids bedrooms or small spaces and guest rooms.
Single Size – The single mattress size in the UK is 90 cm wide and 190 cm long, which in the imperial chart measures 3 feet and 6 feet 3 inches long. Single sized products are designed for one person, as the name implies. They are suitable for kids, teens, and young adults.
Small Double Size – Next, we have the smaller alternative to a double mattress with set dimensions: 120 cm wide and 190 cm long (imperial: 4 feet wide and 6 feet 3 inches long). Since it is a small double, it is mainly used by one person, but two thinner people would also be able to fit.
Double Size – The double mattress size in the UK measure up to 135 cm wide and 190 cm long, which is 4 feet 6 inches and 6 feet 3 inches in imperial size. It is one of the most popular sizes because it can comfortably fit two people. This option is typically used in small and average-sized rooms.
King Size – The standard king-sized mattress is the most favoured choice when it comes down to sleeping, measuring at 150 cm wide and 200 cm long or be 5 feet wide and 6 feet 6 inches long. This size is 10cm longer, which can be quite beneficial for a taller person that wants to avoid his feet hanging off the end. It also accommodates two persons comfortably, but don't forget to check if the frame can fit through your door frame.
Super King Size – The super king mattress is considered the largest standard size in the UK. It measures at 180 cm wide and 200 cm long (imperial: 6 feet wide and 6 feet 6 inches long). We recommend this option for people who enjoy the extra sleeping space. They can also be a popular choice for parents with children that want to snuggle up after a scary dream.
Emperor Size – Lastly, we have emperor mattress size, which is even larger, measuring at 180 cm wide and 200 cm long or 6 feet 6 inches wide and 6 feet 6 inches long. It is the biggest you can get with customising your bed. Two larger-than-average individuals can utilise this option. Keep in mind that emperor size beds can be an expensive investment.
3. How firm or soft do I need my mattress?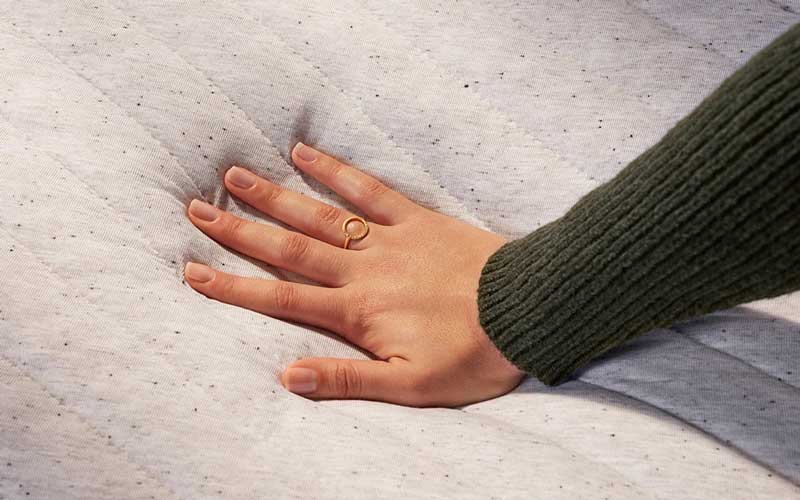 Another basic but important question is your preference on a firmness level. This is an essential aspect of your choice since it can significantly impact the quality of your sleep. Generally, you want a more firm product than soft, but you have to consider how firm that means for you since this is a personal preference.
An excellent way to determine the appropriate firmness level for yourself is by your body weight. The higher your weight is, the firmer a mattress you would need. That doesn't mean you can choose the firmness level depending on your individual sleeping preferences. Remember that you want an option that will support your spine. With that said, it's time to talk about each firmness level separately:
Soft
Usually, soft mattresses fall within the 3-5 (out of 10) range. They are characterised by their body contouring, deep sinkage, and pressure relief in most cases. Most options utilise cushioning materials in their top layers, also known as comfort layers.
This type of mattress is mainly used by side sleepers that need a little extra comfort at the shoulders, hips, and lower back. The feeling you get from a soft mattress is that you're sinking in it more than staying on top of it.
Medium-Firm
Medium-firm mattresses fall within the 6-7 (out of 10) range and are the most popular choice on today's market. Usually, they combine the sturdier foundation of high-density polyfoam or pocketed coils with the soft feel in the top foam layers. They offer the best balance between pressure relief and support, which appeals to more sleepers.
Firm
Lastly, we have firm mattresses in the 8-10 (out of 10) range on the firmness scale. If that's what you end up choosing, keep in mind that you will rarely find an option that employs soft or plush materials in their comfort layers. However, firm mattresses have their perks, such as being highly supportive due to the high-density polyfoam or springs. Sometimes you will find a thin layer of soft foam as in insert, but they are generally used for stomach sleepers and heavy people that will appreciate the non-existent sinkage.
4. How much can I spend on a mattress?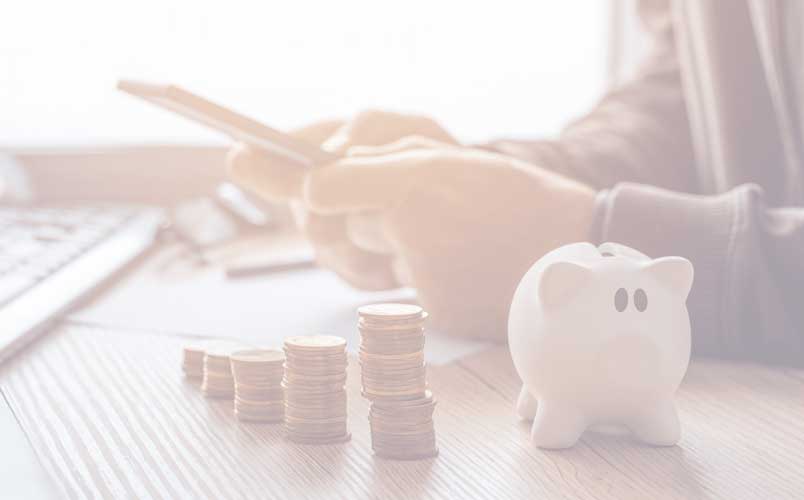 The price of a mattress can differ depending on its material, firmness level and size. If you are on a budget, you can find a good-enough quality bed for a few hundred dollars. But if you're looking for a high-quality, luxurious mattress, you will have to spend more.
In our opinion, a cheap mattress will feel inferior. It won't be supportive for long and will start lumping fast. If you have to replace it every one or two years, you will end up spending a lot more than if you've bought a quality product that comes with a 10 or 15 years warranty. Think smarter, not harder!
With that said, we don't mean spending £3000 on a product, but if you're willing to pay around £700, you will get all the benefits, and your sleep will improve immensely. Spending the extra buck when it comes down to your rest and comfort is essential for a healthier and stress-free life.
We recommend reading some reviews and taking a look at the popular manufacturer's before setting a budget, so it's realistic and your decision is well-informed.
5. What's my sleeping position?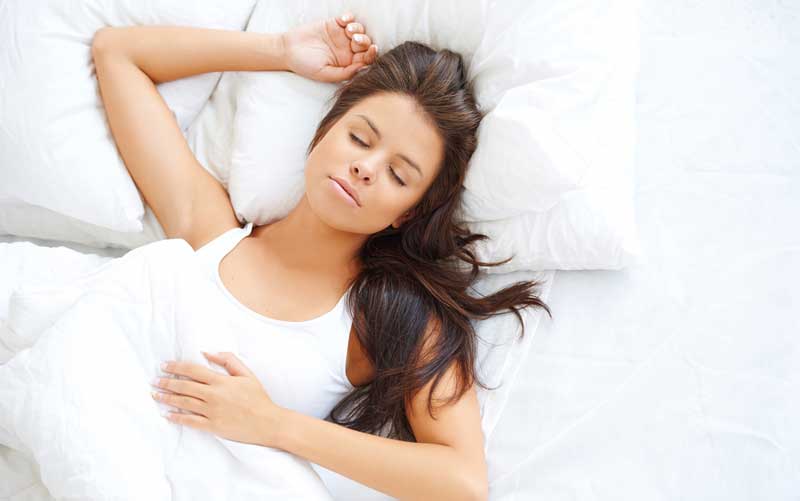 Another essential factor you have to consider before buying a new mattress will be your sleeping position. The way you sleep can determine what areas you put the most pressure on. Here are the most common options:
Side Sleepers – is the most common sleeping position. Most side sleepers put pressure on their lumbar area and shoulders. If you are one of those people, we recommend choosing a medium-firm mattress with pressure points, in the lower back area. Side sleepers need a bed that will keep their body straight and won't let them sink in too much.
Stomach Sleepers – Often, this type puts pressure on their back and neck. In this case, your best bet will be a firm product since it's excellent for spine support, and if you sleep on your stomach, you need it. It will help alleviate neck tension by preventing the lower body from sinking into the mattress.
Back Sleepers – Finally, we have back sleepers. If you are one of them, you'll most likely prefer an item that alleviates pressure points in the lower back area since often the most problematic. Therefore you should think about a medium-firm mattress because it will provide fantastic spine support.
6. Am I buying the mattress with a partner?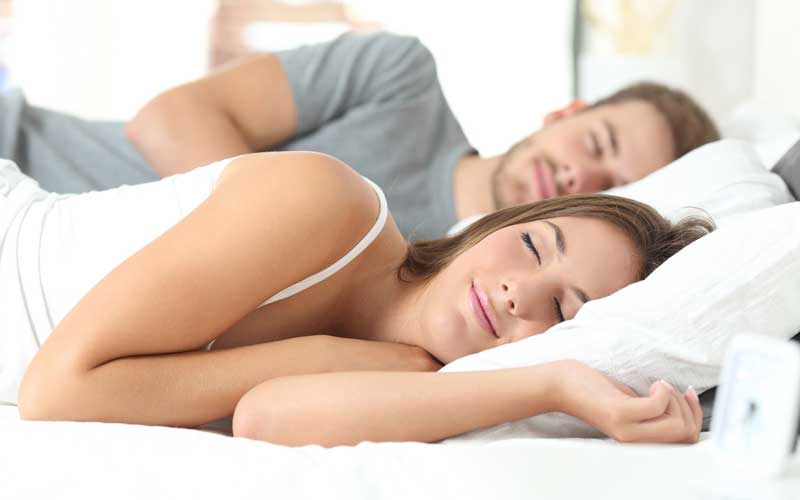 When making a choice, you should also consider if you'll be sharing the bed with a partner since this is likely to affect your final decision. You have to consider many factors when deciding on a product, such as size, material, price, comfort, etc. But you shouldn't forget about your personal preferences and try to have a clear idea of what you expect from your purchase to satisfy both people's needs. You can check out our guide and see what we think are the best mattresses for couples in the UK.
For example, two people will be sleeping on the bed, meaning they will need a larger size, but what happens if one prefers softer mattresses and the other wants firm support? You might need to look for n adjustable mattress that can accommodate both sleepers' preferences in this situation.
You can't get a good night's rest if you can't properly fit on the bed, which is why size is an essential feature. If you or your partner toss and turn a lot, maybe you should look at bigger options.
Another crucial factor when sharing a bed is the motion isolation. If your loved one is much heavier than you, you might have trouble sleeping without low motion transfer. Generally, memory foam is excellent at minimising motion transfer, but sometimes it can lack that bouncy feel.
Having excellent motion isolation is an incredible benefit for a couple since it can be the difference between a fantastic nights sleep and not sleeping at all. If you're sharing the bed with a special someone, sex is a factor you shouldn't overlook when deciding.
Try to find a durable mattress that will offer good edge support and good pushback. Also, don't forget that the thickness is just as important, and we don't recommend choosing anything under 25cm. Usually, you'll find the needed amount of bounce for sexual activity in hybrid and spring mattresses, but at the end of the day, the choice is all yours.
7. What do I prefer, divan or bedstead/bedframe?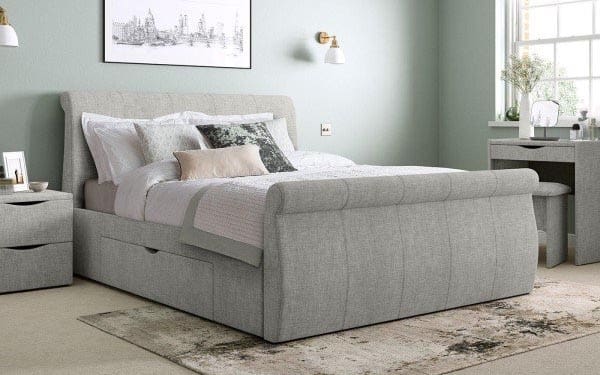 Once you've decided on your mattress, you will have to think about a base for it since it's not a good idea to leave it on the floor. The two most common options are either a divan bed or a bed frame. Divan beds usually provide consistent support for the mattress and are more affordable. However, many prefer bedsteads due to aesthetics and design.
Choosing a quality bed isn't as simple as picking a bed stand, for example. Looks aren't everything here; there is plenty to think about, such as storage, size and much more.
You should always take into account the room size. It would help if you had a spacious enough bed, so you don't disturb your partner, but you still need reasonable space around it. If your room is used for multiple purposes, opting for a sofa bed can be the perfect solution.
Having extra space for your belongings is also a plus. Maybe you can't fit a wardrobe in your room, or you can, but there isn't enough space in it, then having a storage bed will help you immensely. In our opinion, this type of product is the best for small rooms as they give you plenty of extra space to store your things, while still having easy access to them.
Are you someone that prides themselves on having a great sense of style? You should think of the type of statement you want to make with your purchase if you are. However, you shouldn't only think about looks since comfort is still essential, which is why you can't forget about your back. There are numerous types of options for people that struggle with a bad back.
8. What don't I like about my current mattress?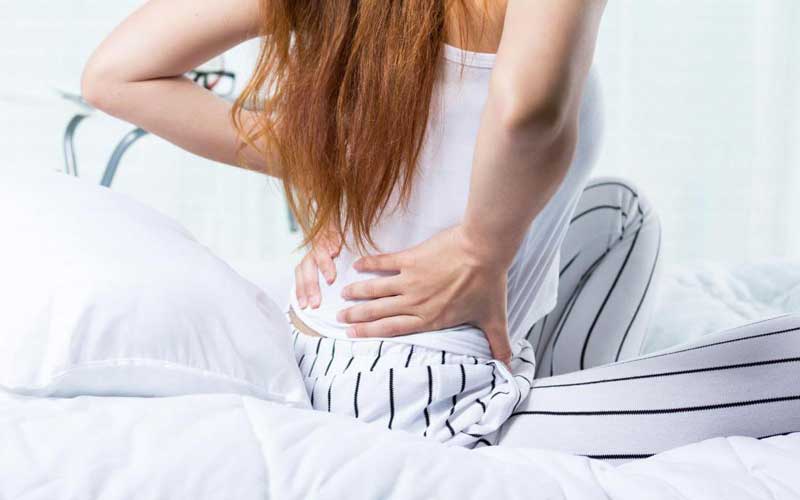 If you're on the lookout for a new mattress, you probably don't like something about your current one. To avoid having problems with your new purchase, you should think about what you dislike. For example, if your existing bed has poor edge-to-edge support and you constantly feel like you're going to roll off, that's something to consider. Overall, think about what brings you discomfort, such as lower back pain or build up pressure in your neck and shoulders.
9. What do I like about my current mattress?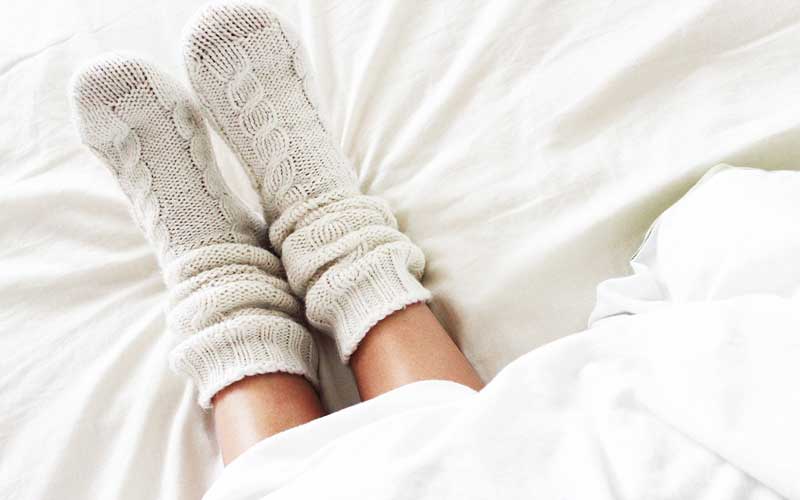 Just because you are changing your mattress doesn't mean there aren't things you like about it. However, you should change a mattress every seven years, and if yours has passed that time, you should probably pick a new one. Think about the positives you want to keep and look for them while looking for your future purchase. Maybe your partner (if you have one) tosses and turns all the time, but your current bed has done a good job in isolating their movements. If so, search for options with motion isolation properties.
10. What Is the return, exchange and refund policy?
Sometimes you might think a mattress is perfect for you, but after sleeping on it for a few weeks, you might end up disliking it. To make sure you can return a product, we advise you to search for the option that comes with a risk-free home trial. This will give your body enough time to adjust and see if your choice was the right fit.
If you end up disliking your bed for some reason, you can return it and depend on the company, you will either get a refund or the option to exchange it for another model. For you to be able to do so, you'll have to prove you are the original owner by showing the receipt.
For more detailed information, you should read the manufacturer's individual return and refund policy and see who is responsible for transporting the mattress for repairs or returns. Also, it's a good idea to read about the items warranty and knows when the guarantee can be voided, so you are prepared and informed.
Bottom line
We know that finding the right mattress can be tricky, but if you follow and answer our questions, your decision should be a lot easier and more knowledgeable. Now it's our turn to hear from you if any questions regarding the subject were left unanswered. If you want to share some information, we would gladly hear about it in the comments below.